An activated participant is a participant who is visible to other participants and is able to send and receive meeting requests.
The system's default setting is Manually activate participants, which means that the participants who register are not activated and they need to be checked and activated by organizers.
If you want to change this setting, go to Configuration - Registration Settings - Participant activation, where you have the two options related to participant activation:
Participants are automatically activated
Participants will be visible to other registered participants and they are able to send and receive meeting requests.
Manually activate participants
Participants will be activated by organizers. They will only be visible for other participants and they will be able to send and receive meeting requests, once they have been manually activated by an organizer.

You can activate as many participants as stated in participants package in your order. When the number of activated participants is close to the one in the order, a warning message will display.


How to activate a participant
Go to Participants in the organizer's tool. The Activated column is shown by default in the participant's list. The green icon means that the participant is activated. The empty square icon means that the box hasn't been ticked and the participant is not activated.
You can display participants by their activation status. Click on the small arrows next to Activated. If you click on the ascending arrow, you will see the not validated participant first. If you click on the descending arrow, you'll see the validated participants first in the list.

If you decide that a participant fulfills your criteria, you can activate them by clicking on the empty square under the Activated column. When ticked, the square will turn green.

You can also activate the participants by going to the participant' profile panel, which opens when you click on a participant's row.

You can see the history of the activation in the

Activities

tab, in the participant' profile panel.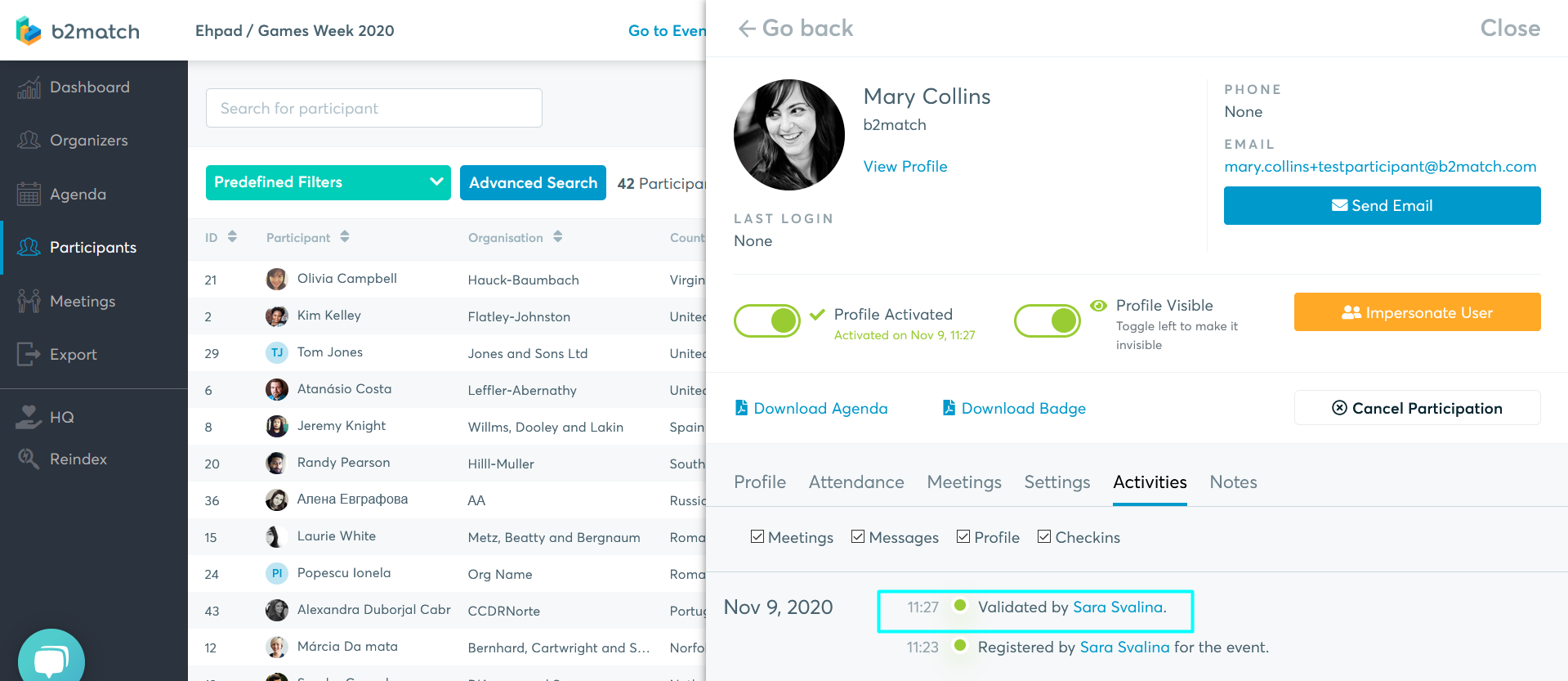 Support organizers can only activate the participants they are responsible for.

You can use the

advanced filter

in the participants' list in order to display the activated/non-activated participants.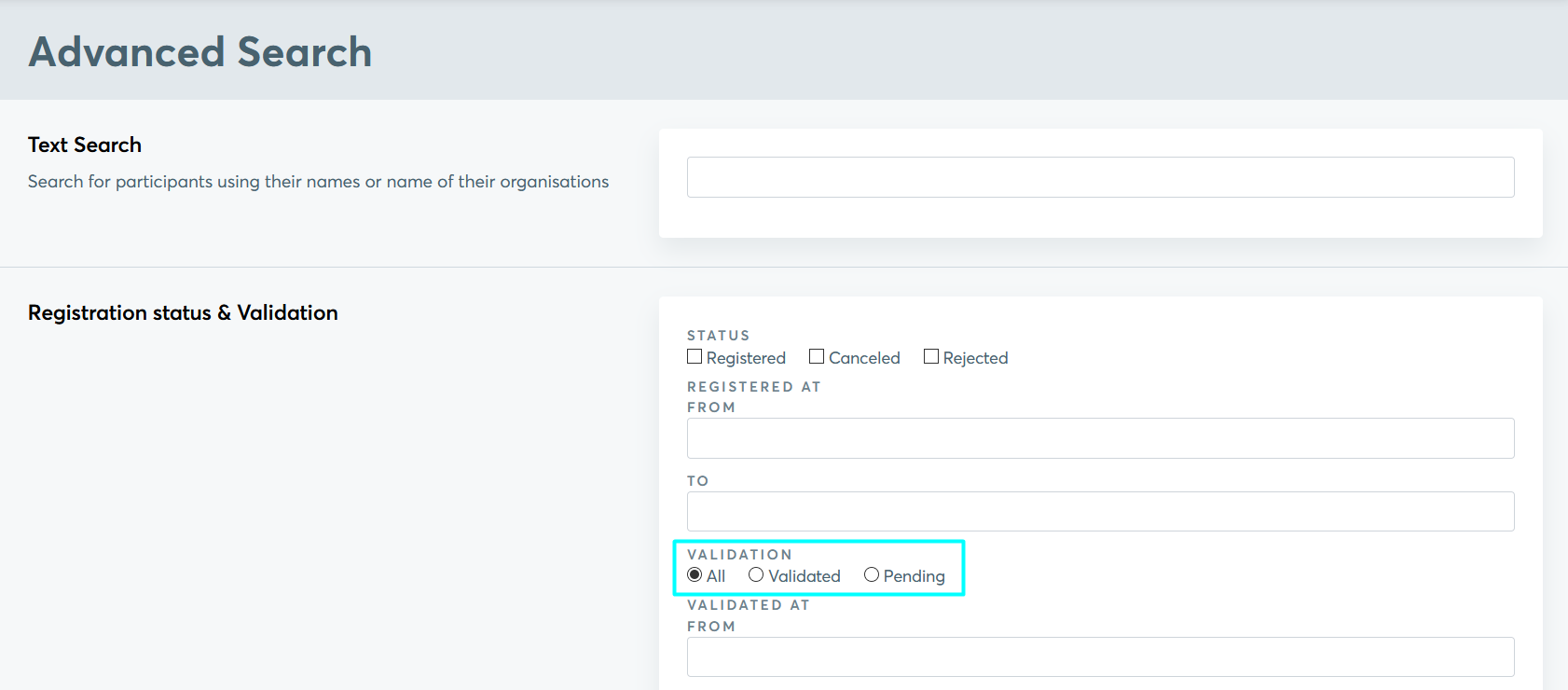 Activation as seen by participants
Once the participant finishes registration, the message Your profile is waiting to be activated will be displayed in their dashboard.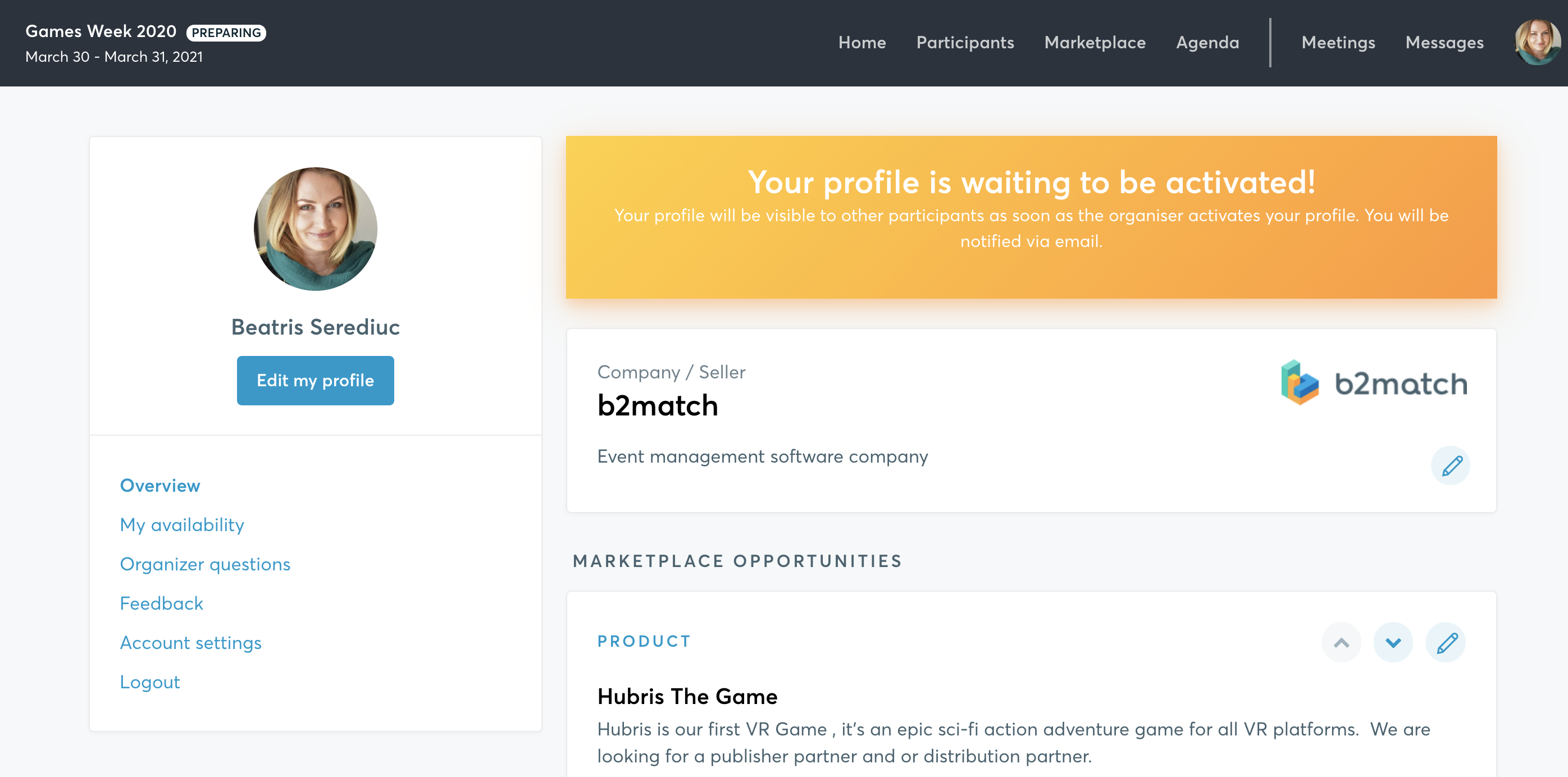 They will be automatically notified via email once their profile have been activated.
You can edit the text in the confirmation email which the participants receive by going to Messages - Notifications - Profile activated. Read more about editing registration notifications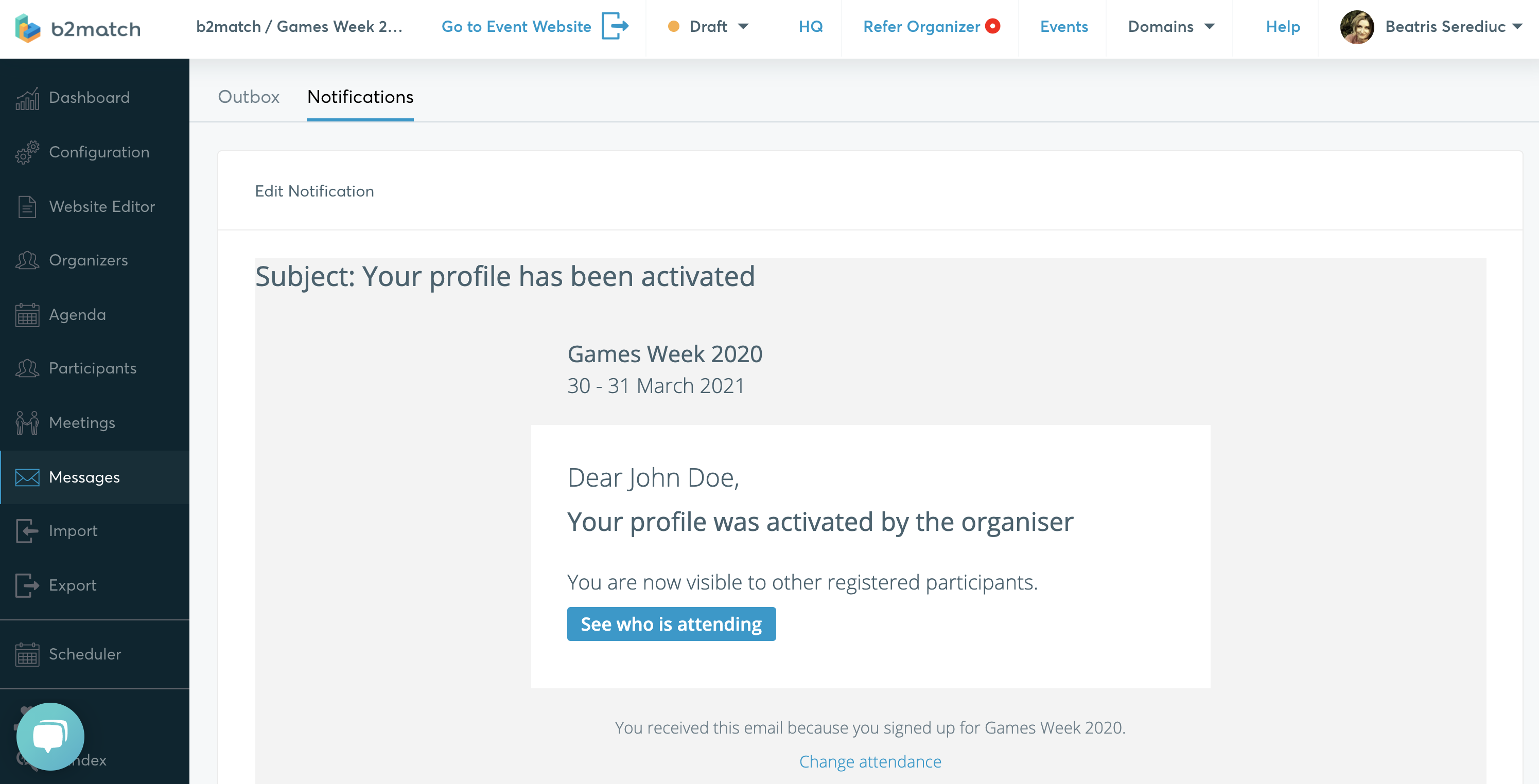 Participant activation and payment activation are different concepts. In order to activate payment validation please contact the b2match Support.