Adding a new page
Click on Add Page on the right side of the editor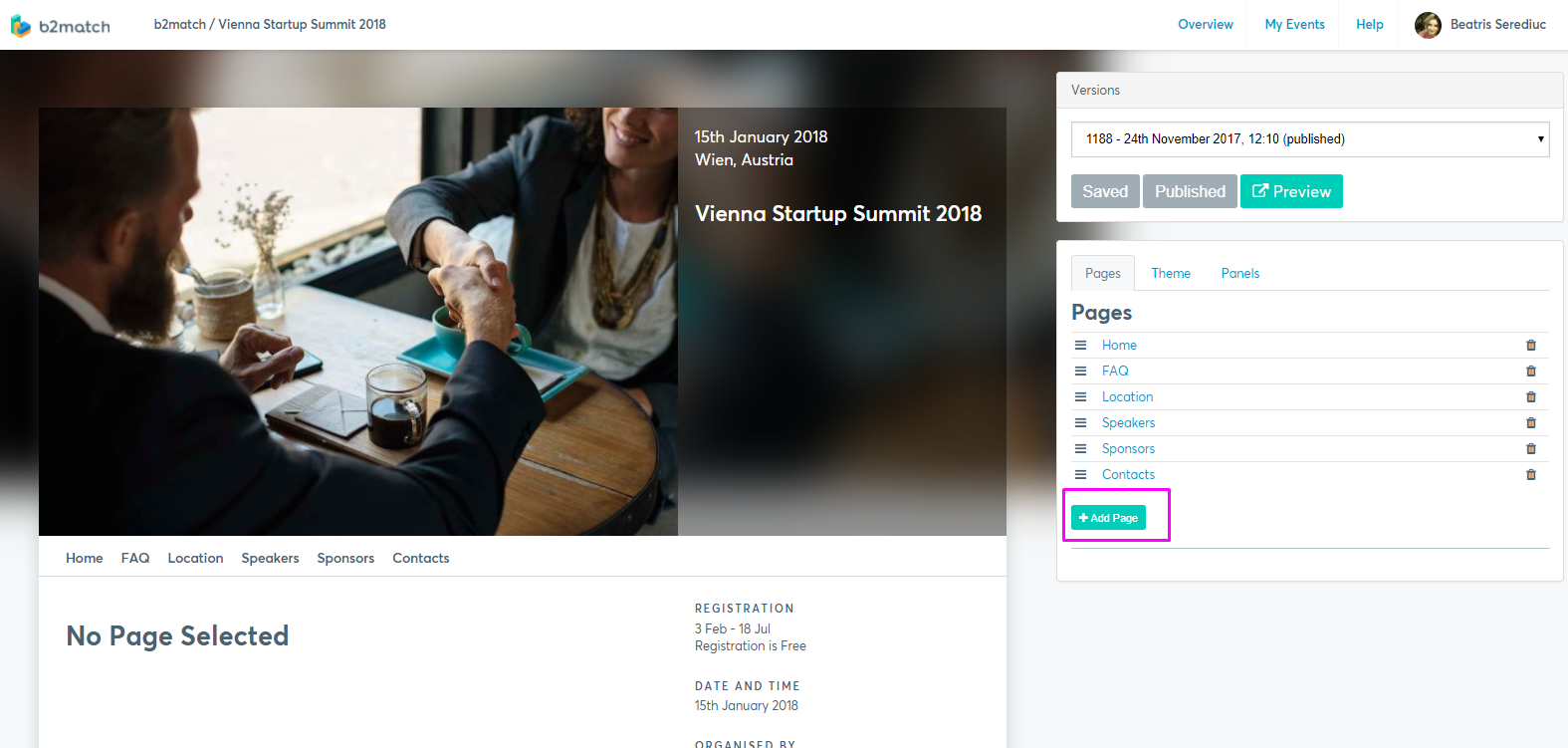 Add a name for your page
Click on Save, above the Pages editor. The page will be now added as a new tab on the menu.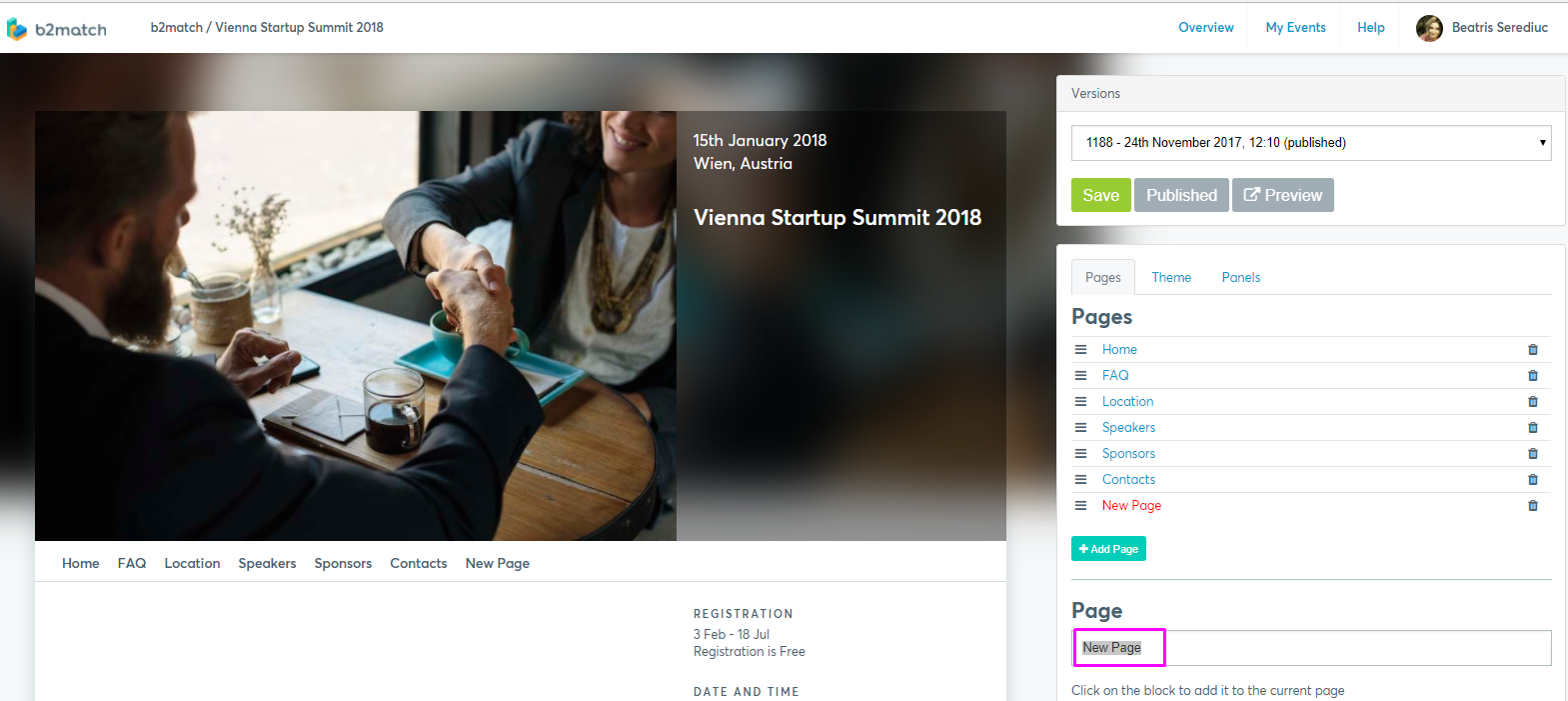 You can drag and drop your page in order to place it on the Pages list.
There are the following visibility options for the pages:
Don't show in menu - hides the page from the menu in case you don't want the participants to access it without a direct link
Visible only for registered and validated participants - public visitors and participants who are not logged in will not be able to see this page.
Adding content to your page
Select the page to which you want to add content
Select the type of content to be added: text block, picture group or contacts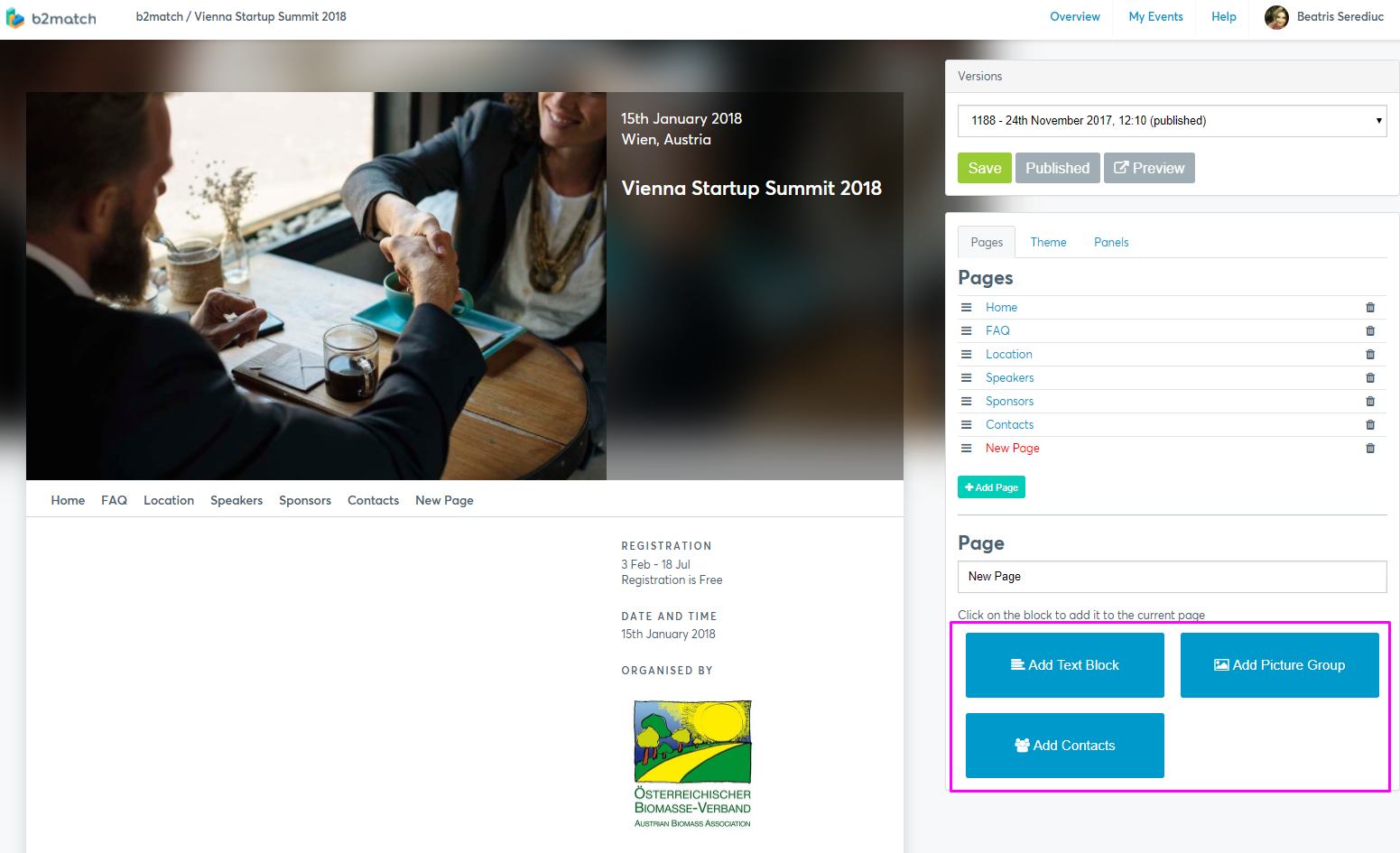 If you chose text, edit your text in the text editor on the right side of the page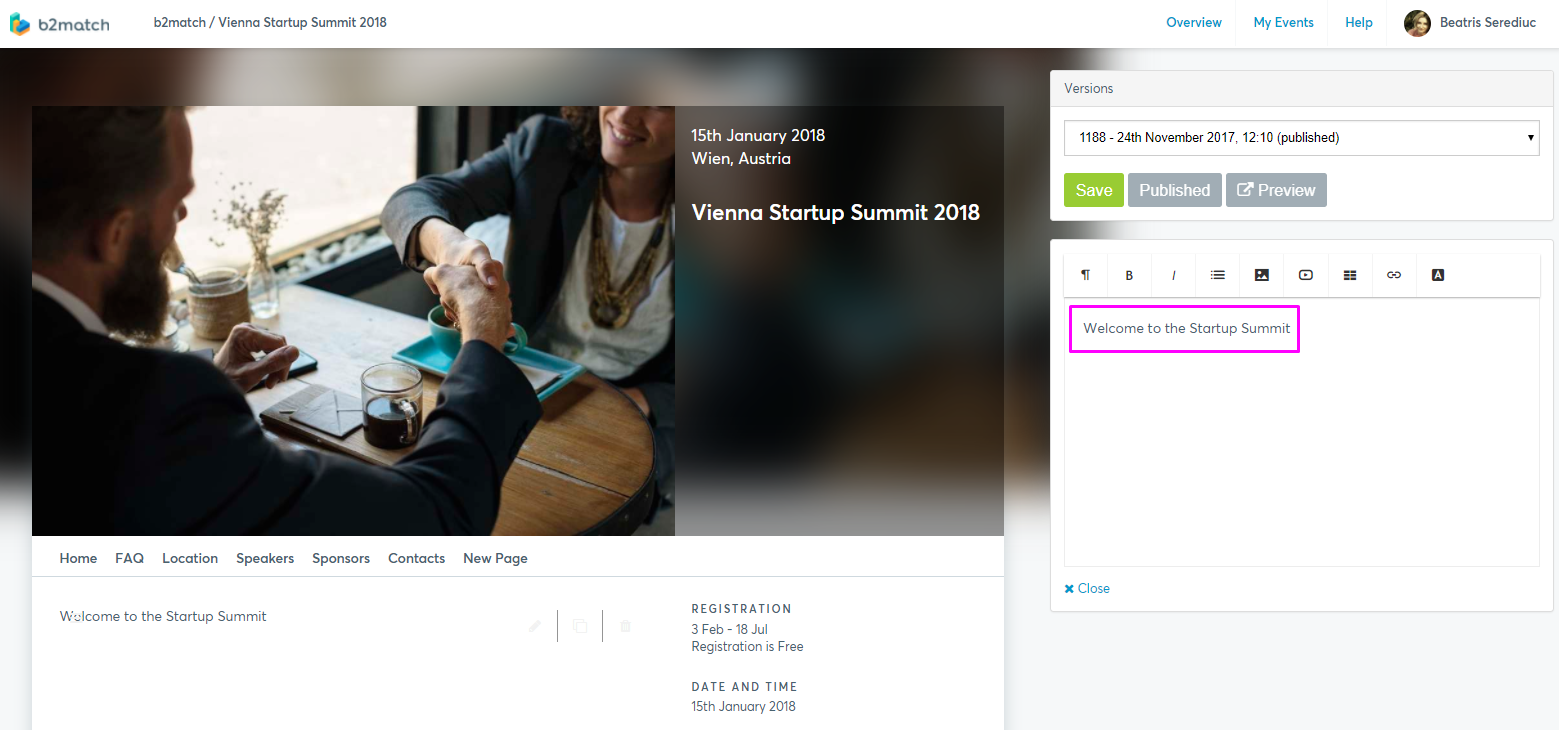 Close the text editor in order to proceed with other changes.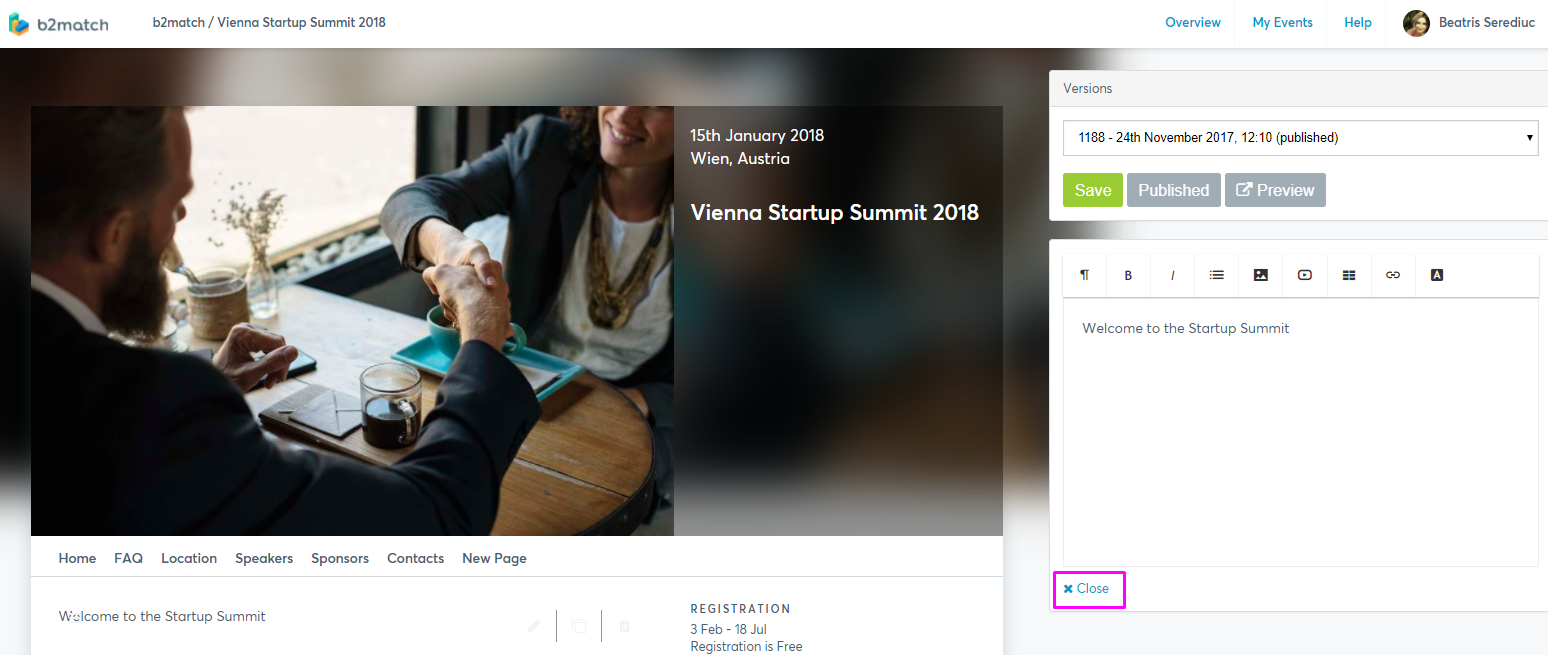 If you want the website to be constantly updated with the changes, click Save and Publish right after making the changes. The Preview button will give you a preview on how the page looks like.
Editing a page
Click on the page title
On the left side of the website editor, select the section which you want to edit
Click on the right side of the editor in order to make the desired changes.
Click on Save and Publish.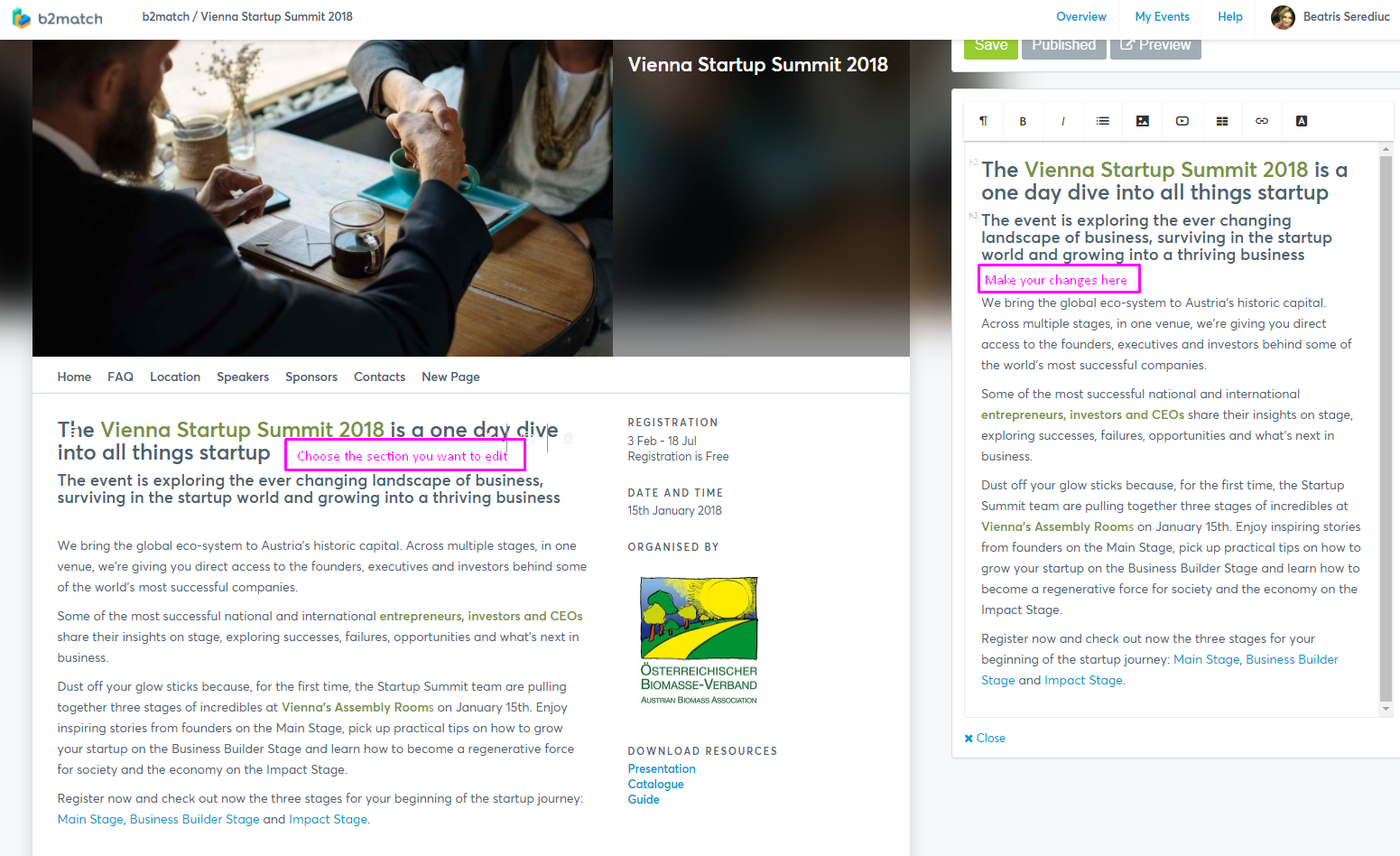 You can also edit the content by altering the HTML code.
Switch to HTML mode by clocking on the <> icon

Make the desired changes
Switch the window back to text mode via the <> icon and save.