Create a new page or choose an already existing page to place your contacts
Click on Add Contacts on the right side of the editor
The list of Organizers will be displayed. This is the list which you have in the organizer's tool, the Organizers tab, where the administrators of the website are.
Click on Add. The contact should be now visible on the left side of the editor
Click on Save and Publish
If you want to add or change the logo next to your details, you need to access your administrator account and go to Organization - Logo. Once uploaded, the logo will be displayed next to the organizer's name.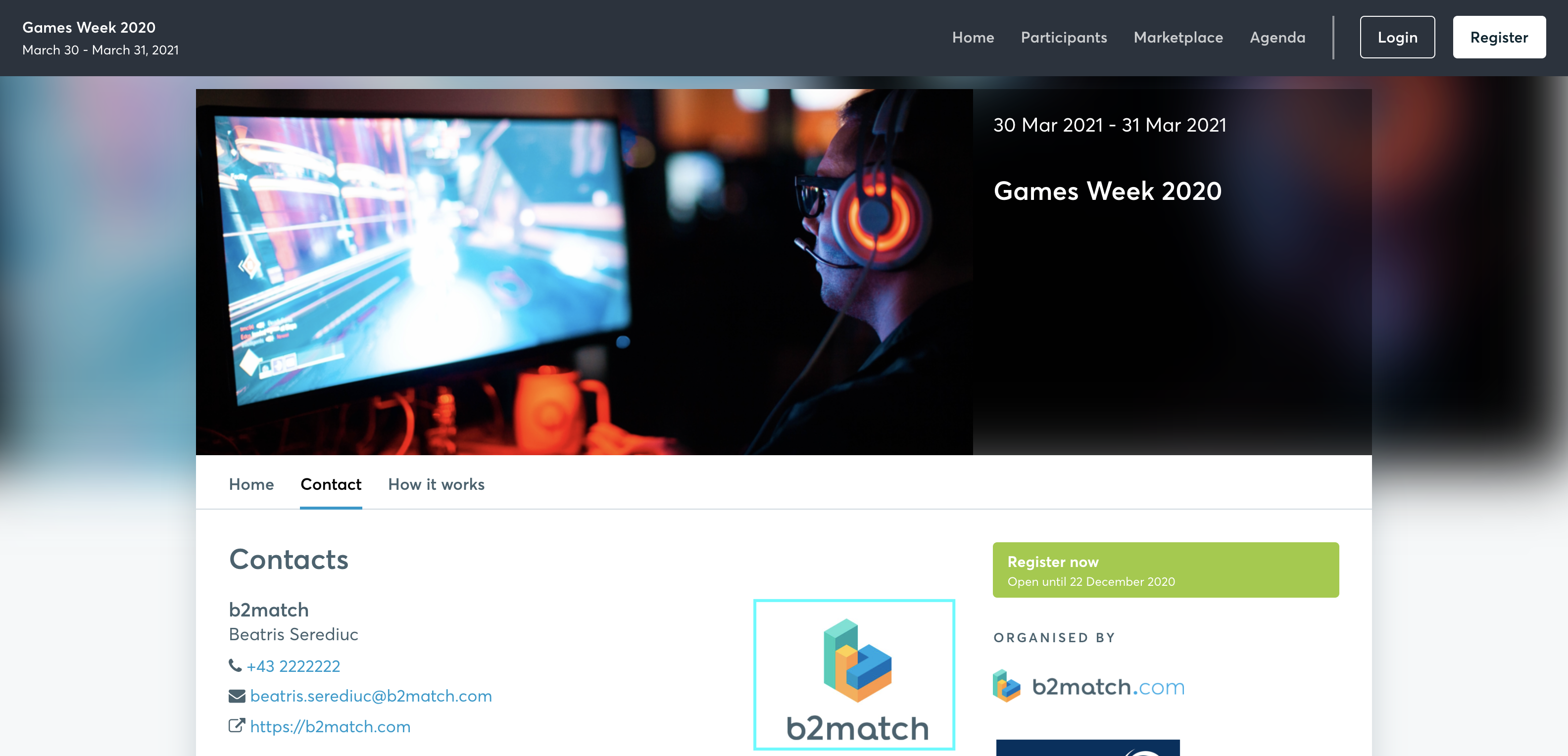 Adding organizers by groups
If you want to group your organizers by specific criteria (such as country) on your Contacts page, follow the steps below.
Click on Add contacts to add a new Contacts section

Edit the section's name by clicking on the Edit icon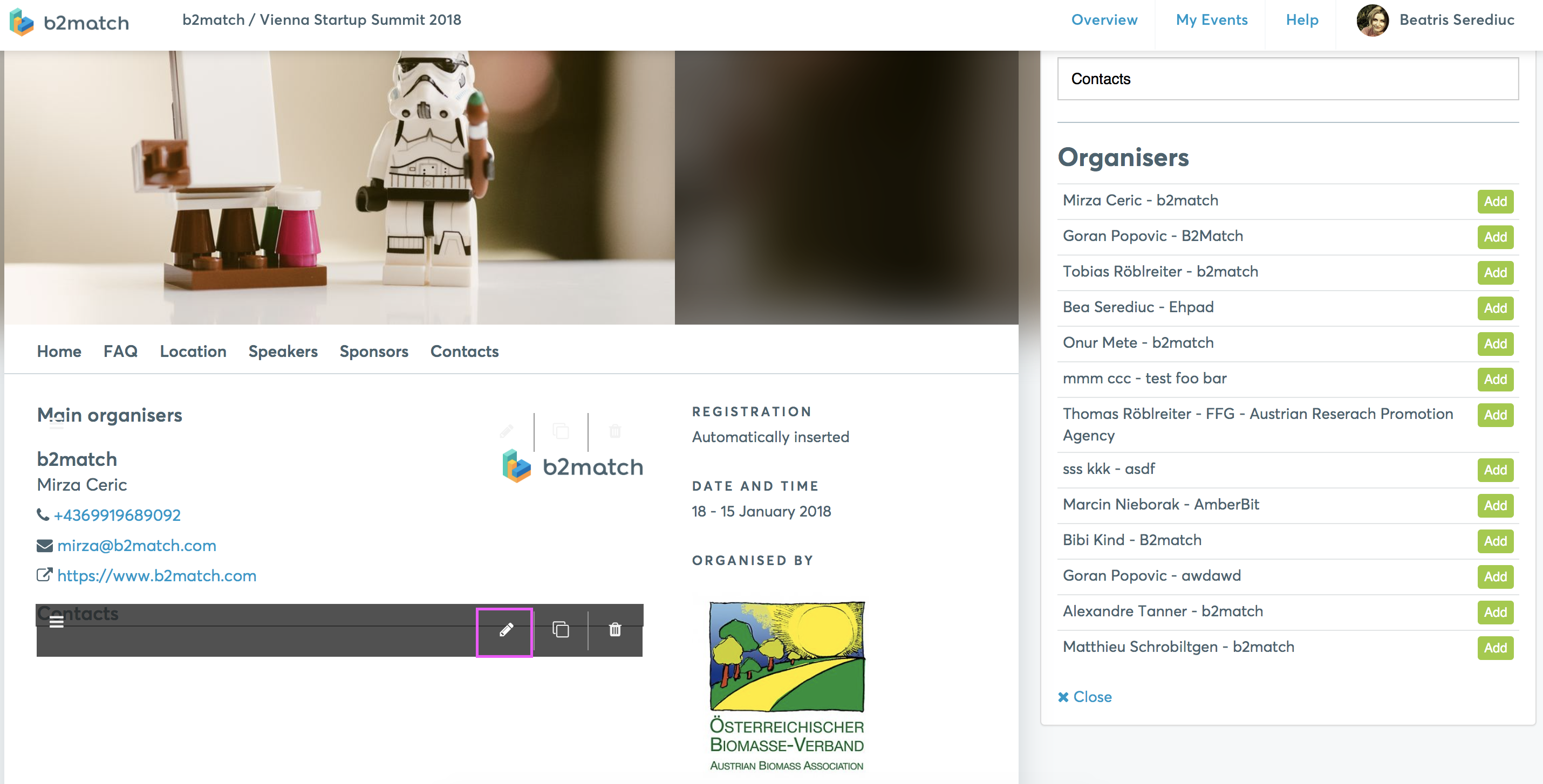 Change the section name on the top right. The changes will reflect on the main section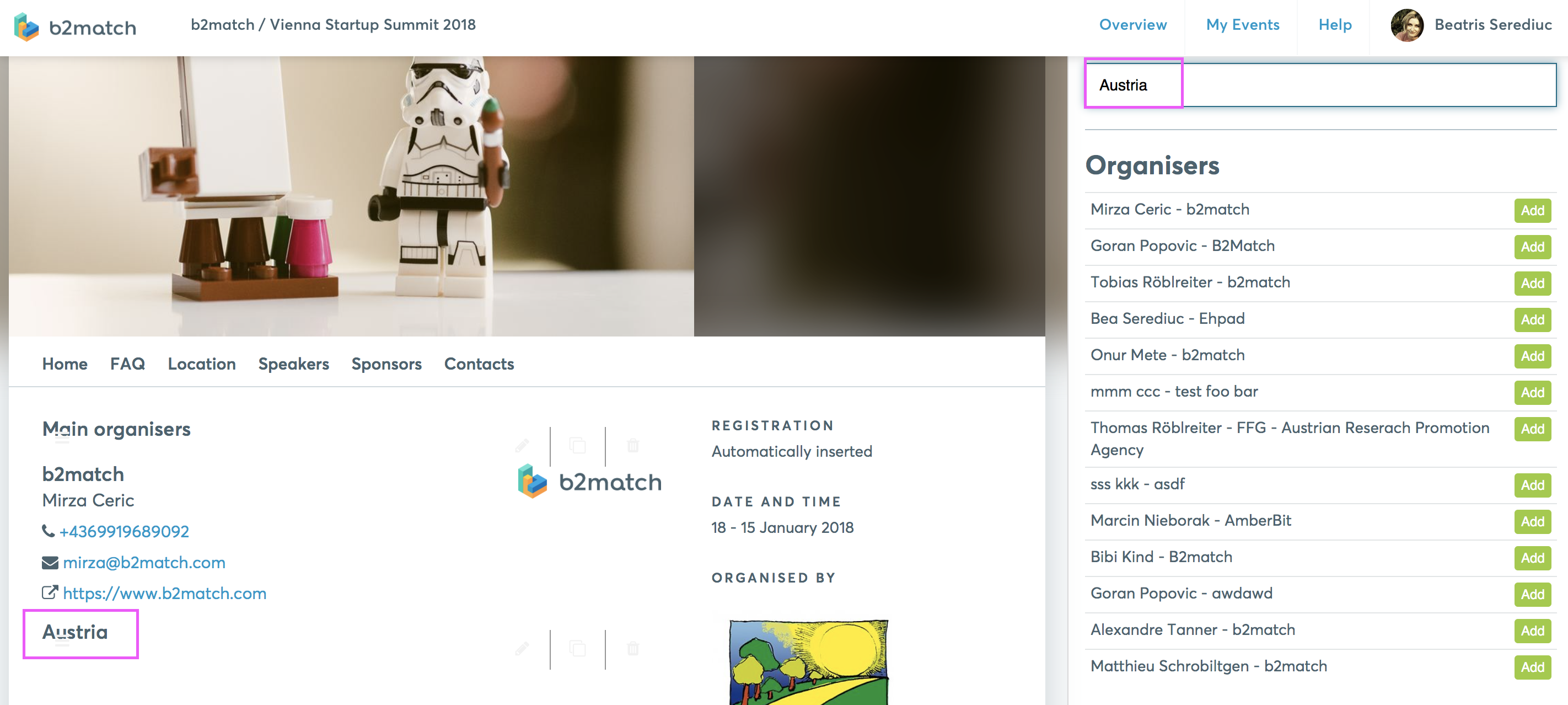 Add the organizers you want to list in the new section by clicking on Add, the green button on the right section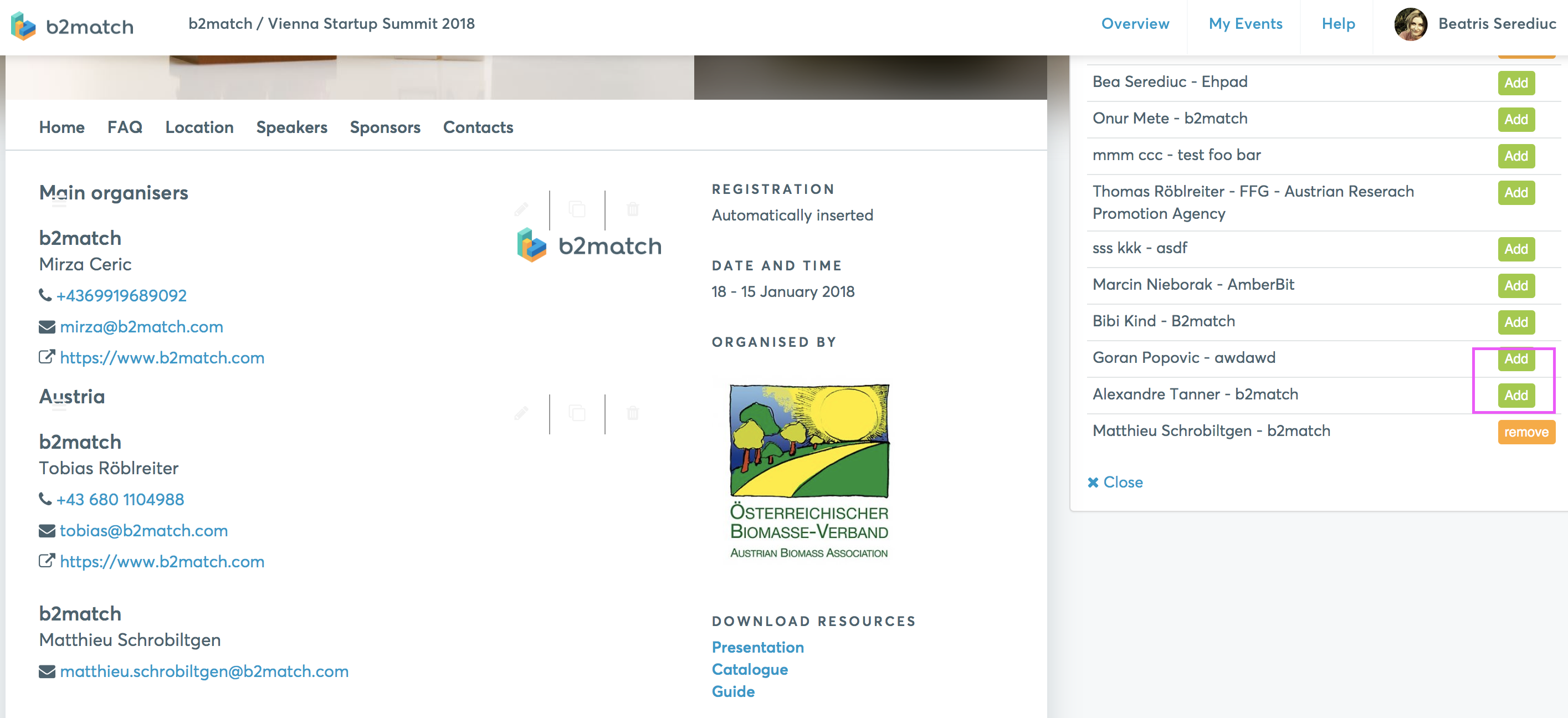 Save and Publish
The organizers will be now displayed in groups on your website.