Participants are not always as proactive as organizers would want them to be and they don't accept or reject the meeting requests they receive. This can block other participants' time-slots, therefore we offer organizers a solution - the meeting request expiration. Using this feature could increase the number of accepted meetings because it will prevent waiting for some participants to act on their pending meetings' status.
Organizers are now able to define for how long a meeting request should be valid before expiring automatically.
How to enable it
Go to Configuration - Matchmaking Settings - Request Mode - Meeting Request Expiration. You need to set the time before the meetings expire.
In order to enable meeting expiration, the request mode has to be set to Requests have to be accepted by participants.
How the organizers see it
Once set in Matchmaking Settings, the automatic meeting expiration information will be shown in Meetings (organizer's tool), in the Pending column.

How the participants see it
When sending a meeting request, the participants will see the expiration time above the Send request button.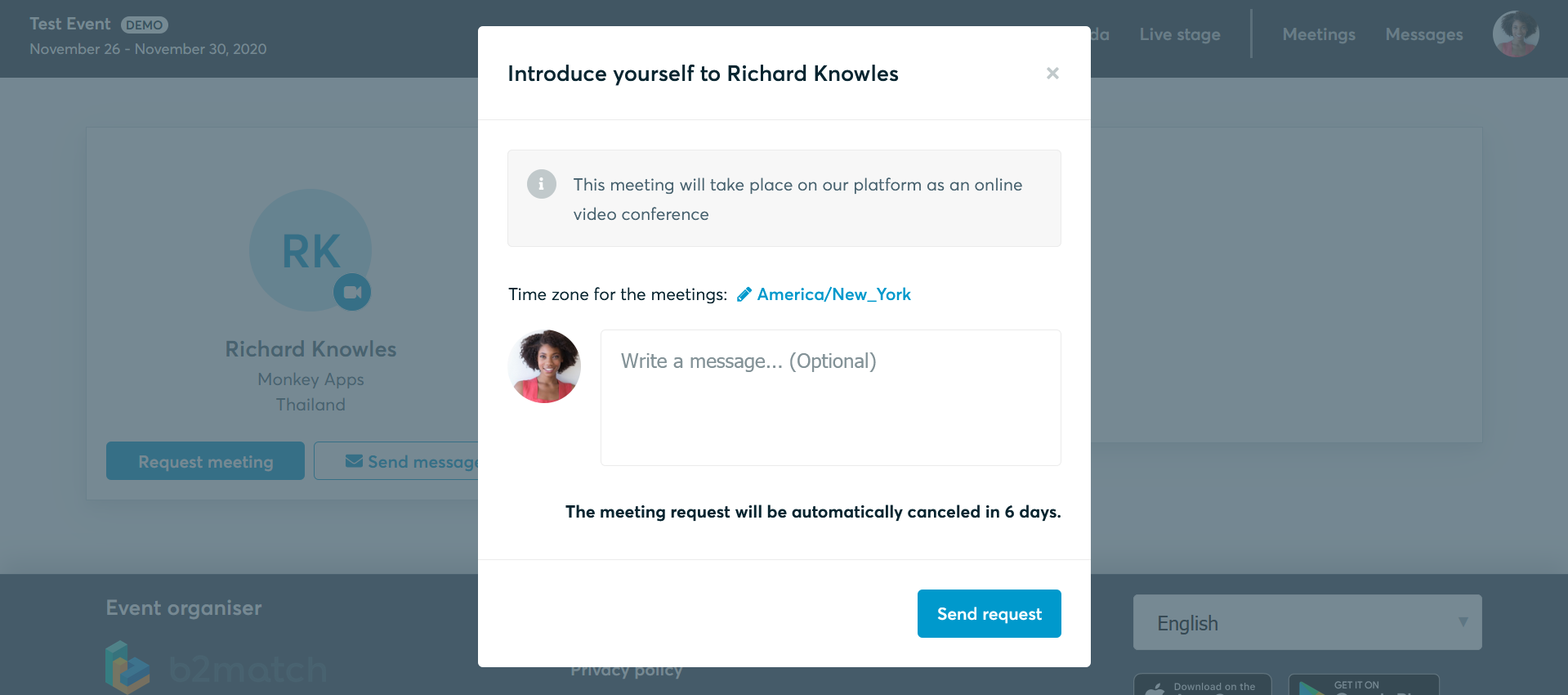 The expiration time and the status after expiration will also be displayed in Meetings.