The booking time frame determines when participants can request meetings with other participants.
Go to Configuration - Matchmaking Settings - Booking Time Frame in order to set the dates and times of the booking period.
We recommend organizers to open the booking 3 weeks before the event, because of the high number of the registrations which typically occur during this time. Opening the booking weeks or months before the event might discourage participants to engage in the matchmaking process, due to lack of choices when it comes to meeting partners.
When the booking is open, the attendees participating in matchmaking will be marked as Available on the Participants list on the website.

After the booking has finished, the participants won't be able to send, receive and accept meeting requests anymore.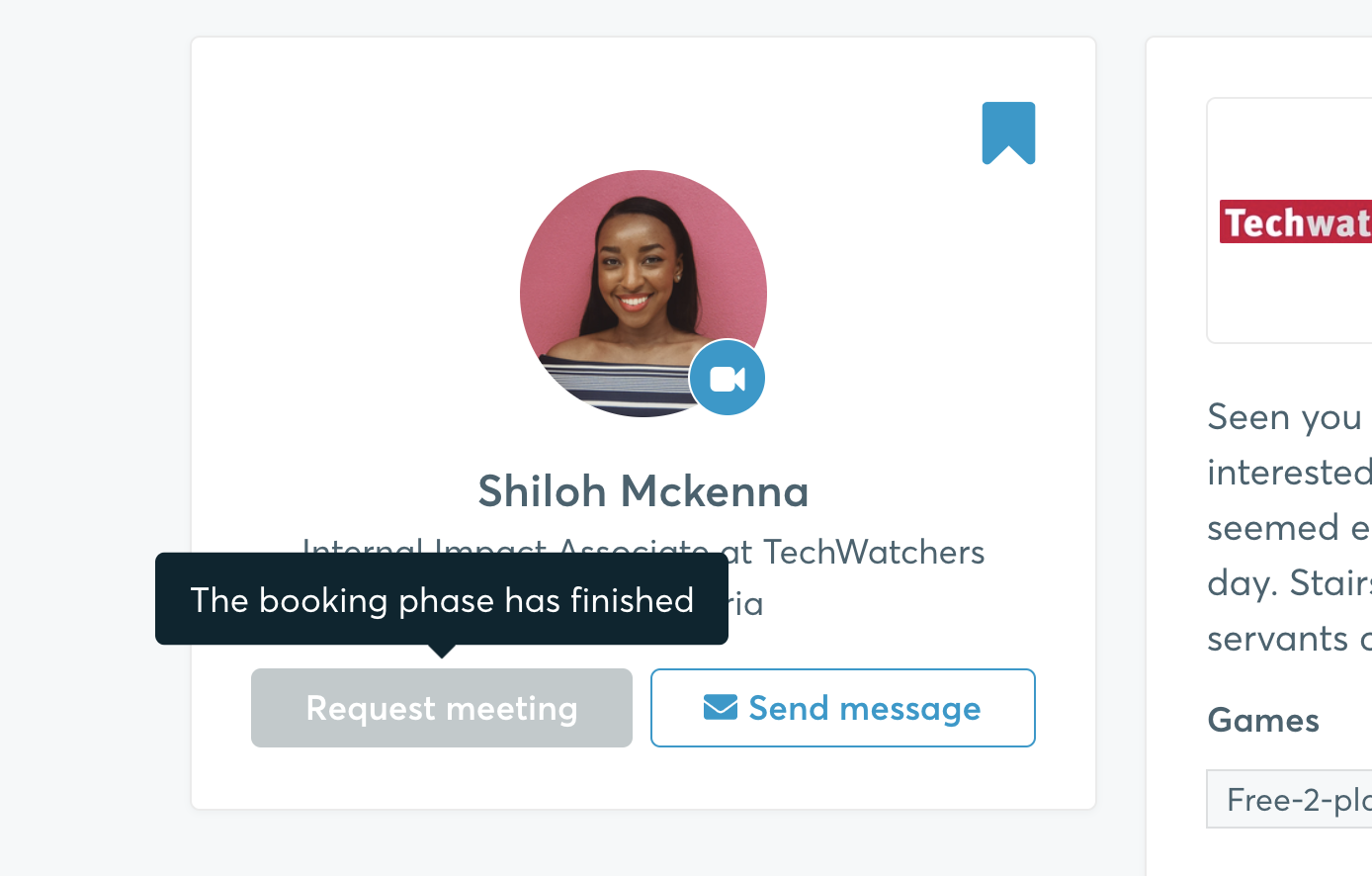 What Happens When Booking Ends
Participants cannot request and accept meetings anymore.
A message will be displayed in the participant's profile when anoother participant tries to book a meeting, alerting that the booking phase has finished.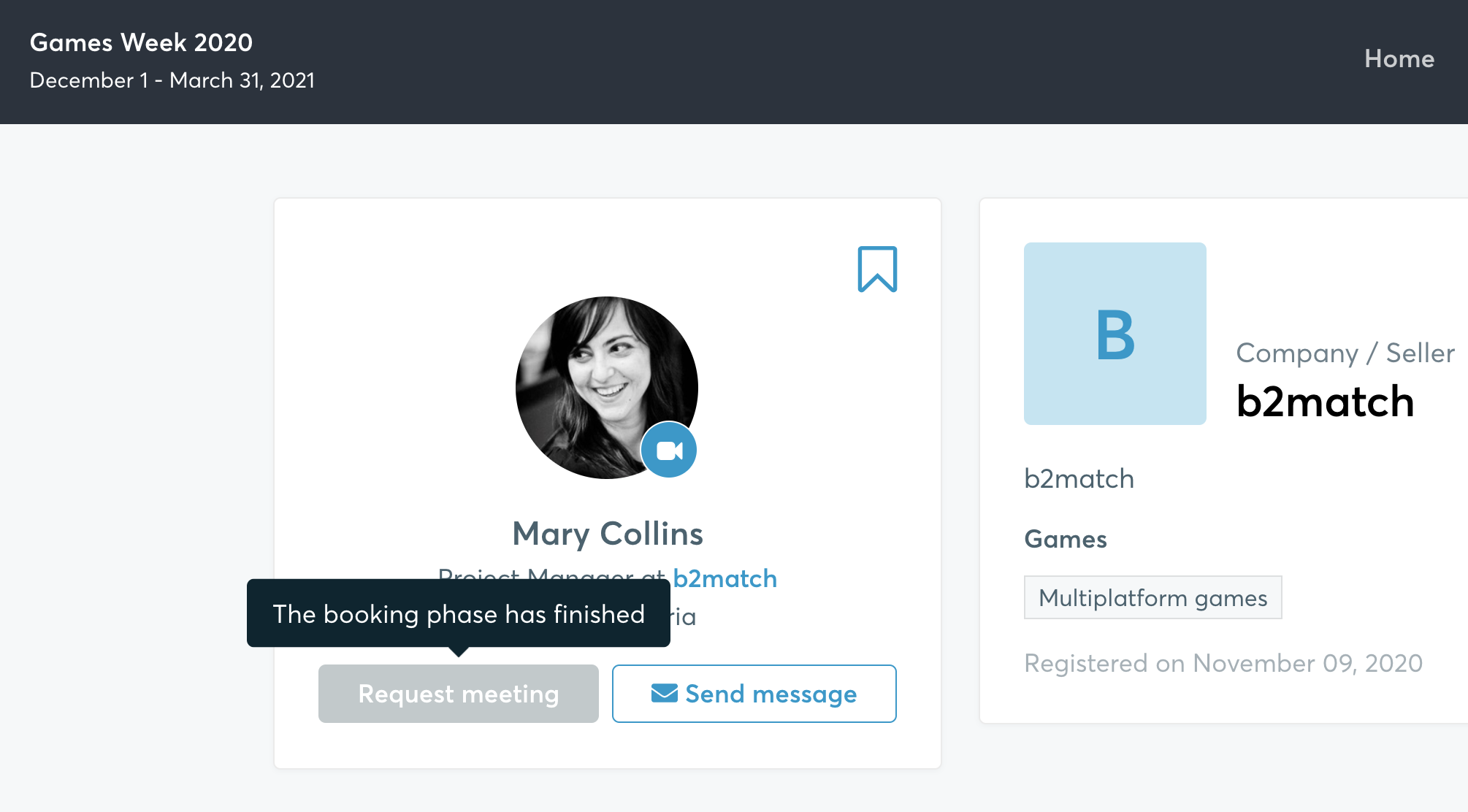 Participants will not be marked as Available anymore on the participants' list on the website.
The requests that have been previously received cannot be accepted anymore, they can only be declined.
Read more: