Booths in Registration
In case you want to offer exhibitors the option to manage their meetings at their booths (instead of tables) you have to consider the following:
create participation types. Usually, booths are used in the Exhibitors/Visitors events, so in this case you will have two participation types: exhibitor and visitor.
add a custom question which requires your participant's booth number. One booth can be assigned to one participant only.
Example: Question Type - Single-Line Text (Text Field)
Question - Do you want to manage the meetings at your booth?
Help text - In case you are an exhibitor and want to manage your meetings in a private booth, please add your booth number below. Don't know your booth number yet? Please insert "booth", so that the organizers know that they need to assign you one.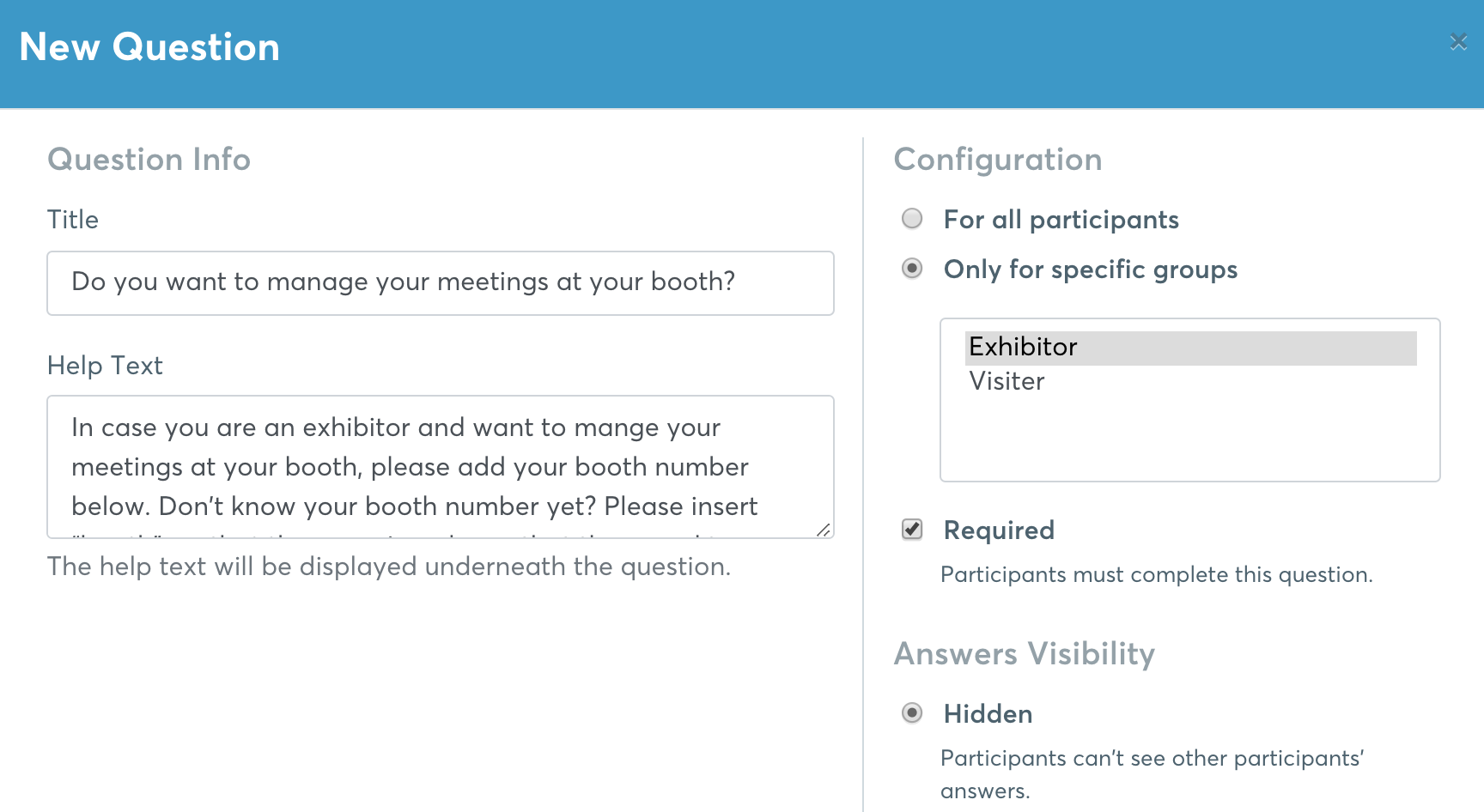 Adding Booths
In order to add more booths in the system, please go to Configuration - Matchmaking - Booths - Create new Booth.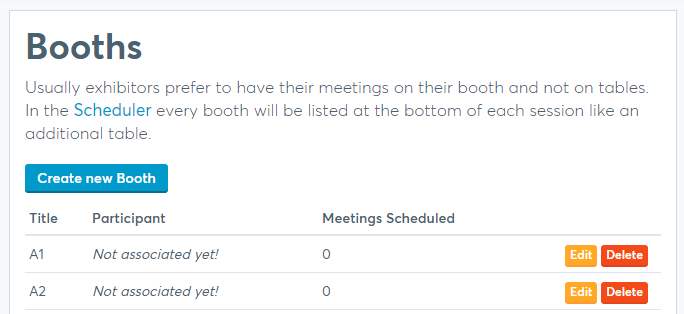 In order to associate a participant with a booth, follow the next steps:
Choose the participant for whom you want to add a booth and click on the row with their details
Once the preview opens, go to Settings
Click on Edit next to Booth
Choose the booth and save.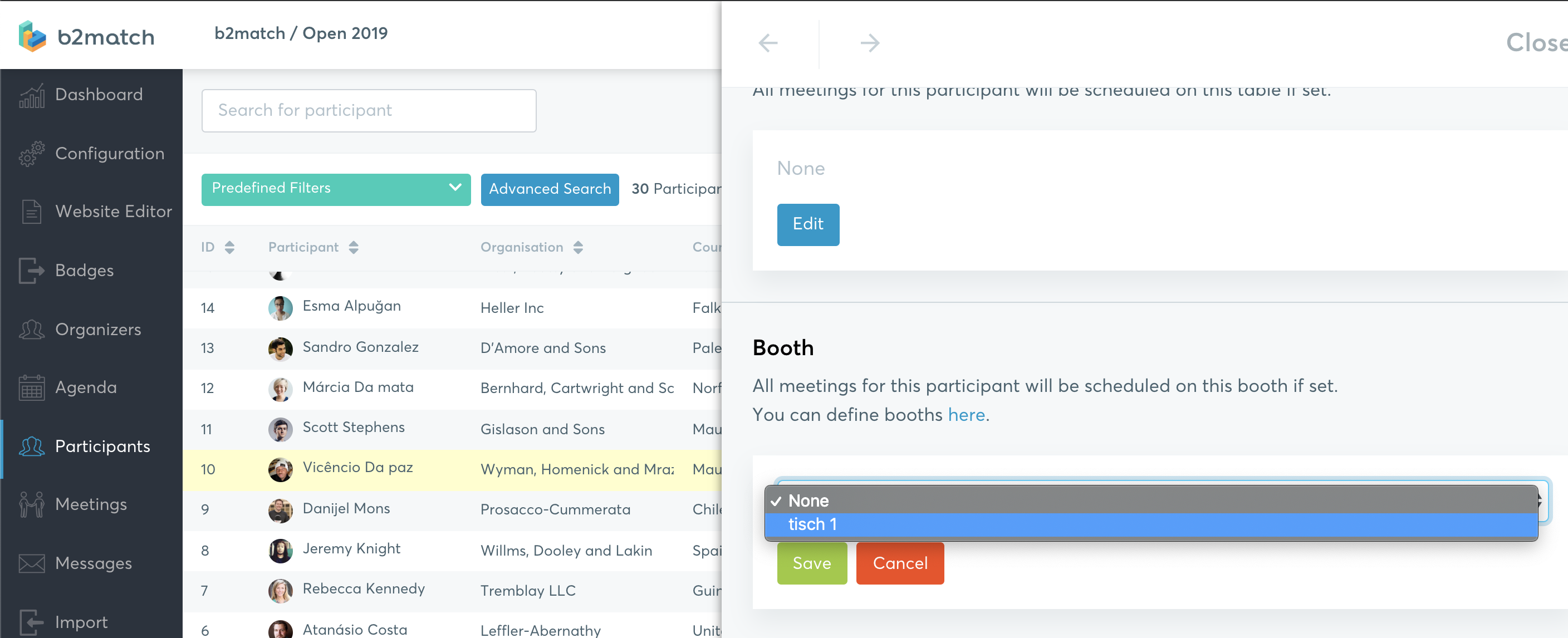 Booths and Scheduling Mode
Depending on the two scheduling modes (Participants schedule meetings themselves and Organizers schedule meetings manually) different timelines have to be considered.
Scheduling Mode: Participants schedule meetings themselves
In this case all Booths have to be assigned to the Exhibitors before the booking opens (typically 4-8 weeks before the event).
Scheduling Mode: Organizers schedule meetings manually
In this case all Booths have to be assigned to the Exhibitors before the meetings are scheduled by the event organizers (typically 1-2 weeks before the event).
Moving a wrongly scheduled meeting from a table to a booth
Open the scheduler and move the relevant meetings. Keep in mind that you need to assign a booth to the relevant participants beforehand. The booths will be listed at the bottom of each session in the scheduler.
A manual rescheduling of exhibitors' meetings at every table/booth is always possible.
Displaying Booths in Participant's Profile
If you want to display the booth in the participants' profiles, let us know, and we can do that for you.