The company representation feature allows participants to represent a different company than the one they registered with.
How to add a company representation as a participant
Participants can register themselves as Company Representatives during the registration process.
Organization name will be filled in with the participant's main company.

Representations need to be filled in with the name of an existing company on the event which the participant wants to represent.



The participant will have to be accepted by the Company Manager of the company added in Representations.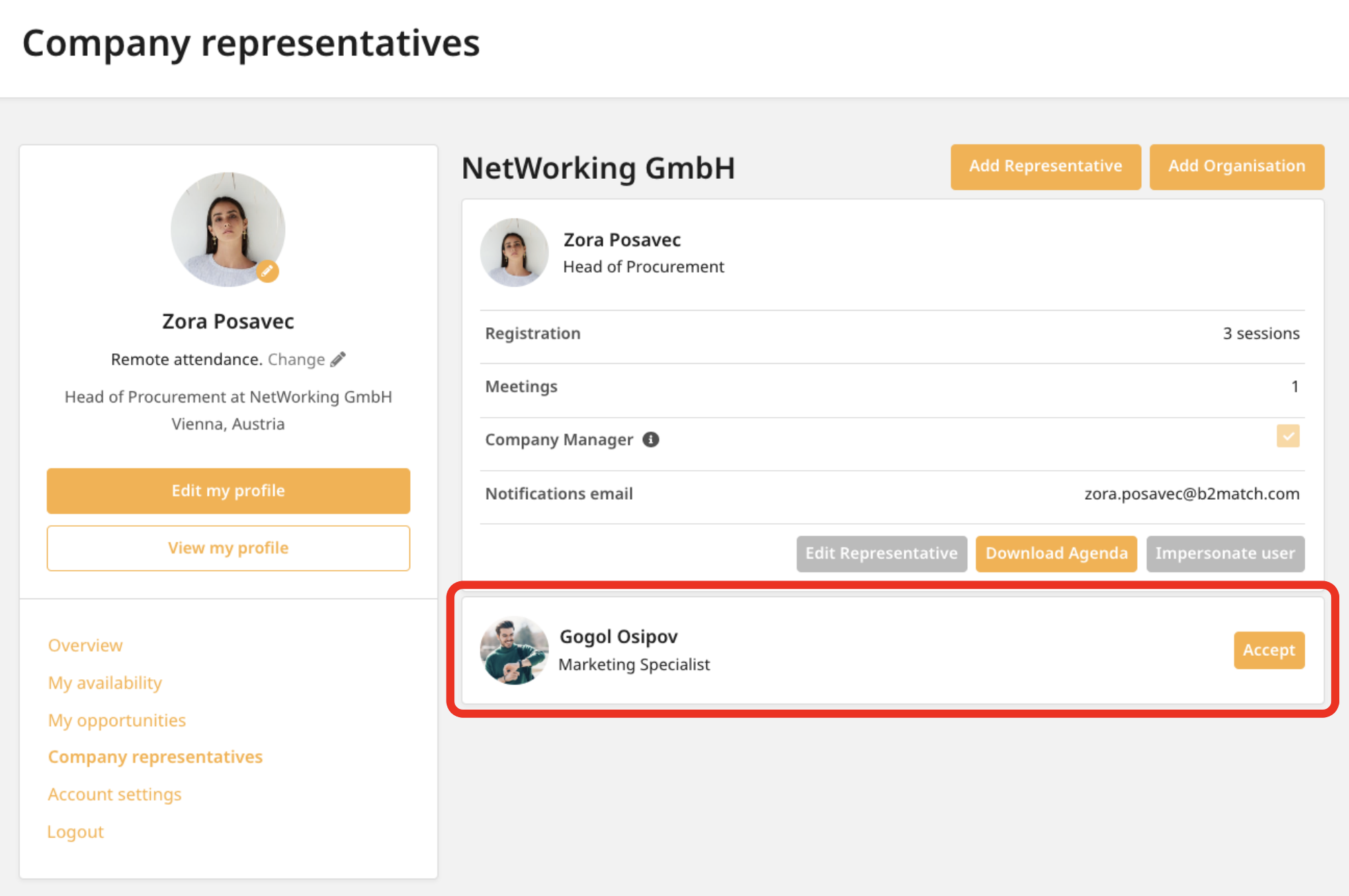 Participants can also create a Company Representation in their participant dashboard by clicking on Add Organization. Then, another organization will be added to their profile. Participants who choose this option will also have to be accepted by the manager of the company in question.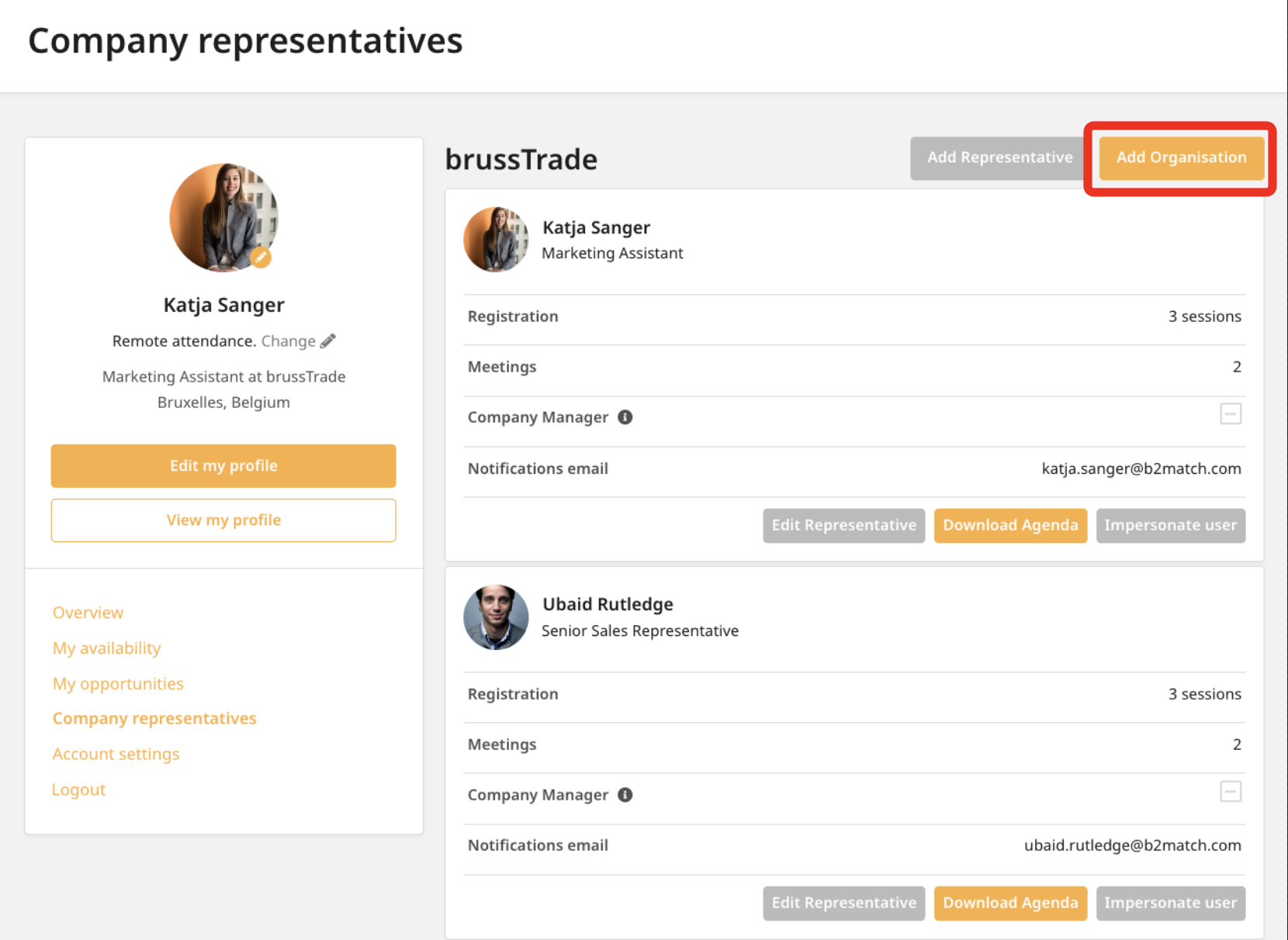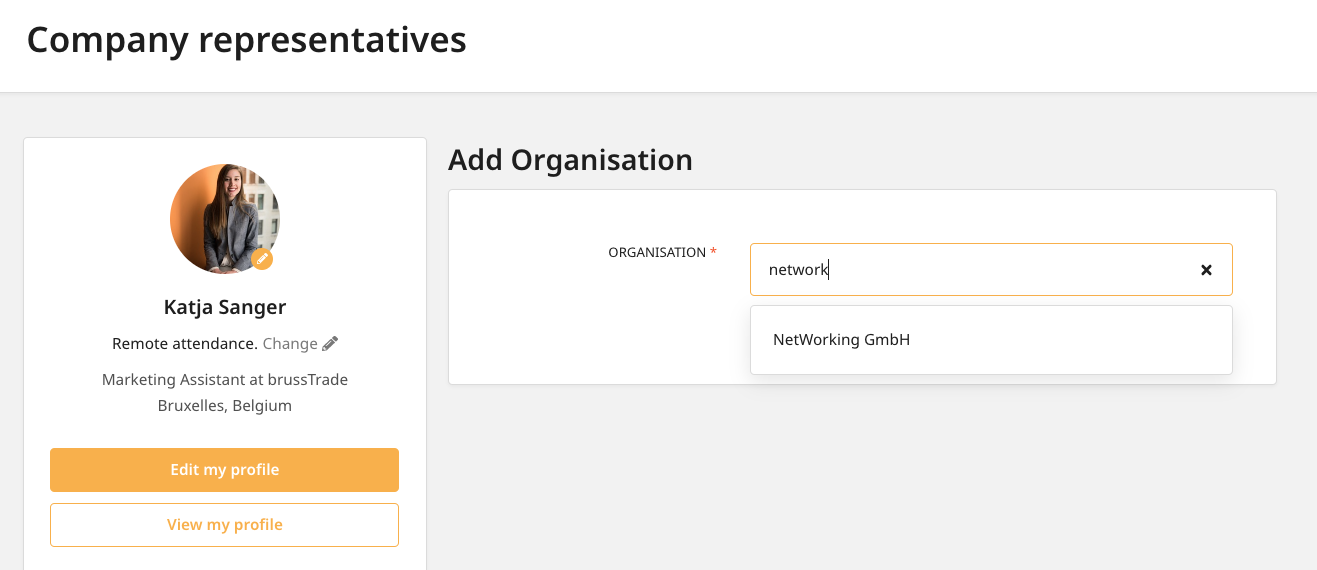 Indicating Representation when requesting a meeting
Participants who represent more than one organization are able to indicate which organization they will represent when they request a meeting. Their meeting partner will then see that organization name on their Meetings page.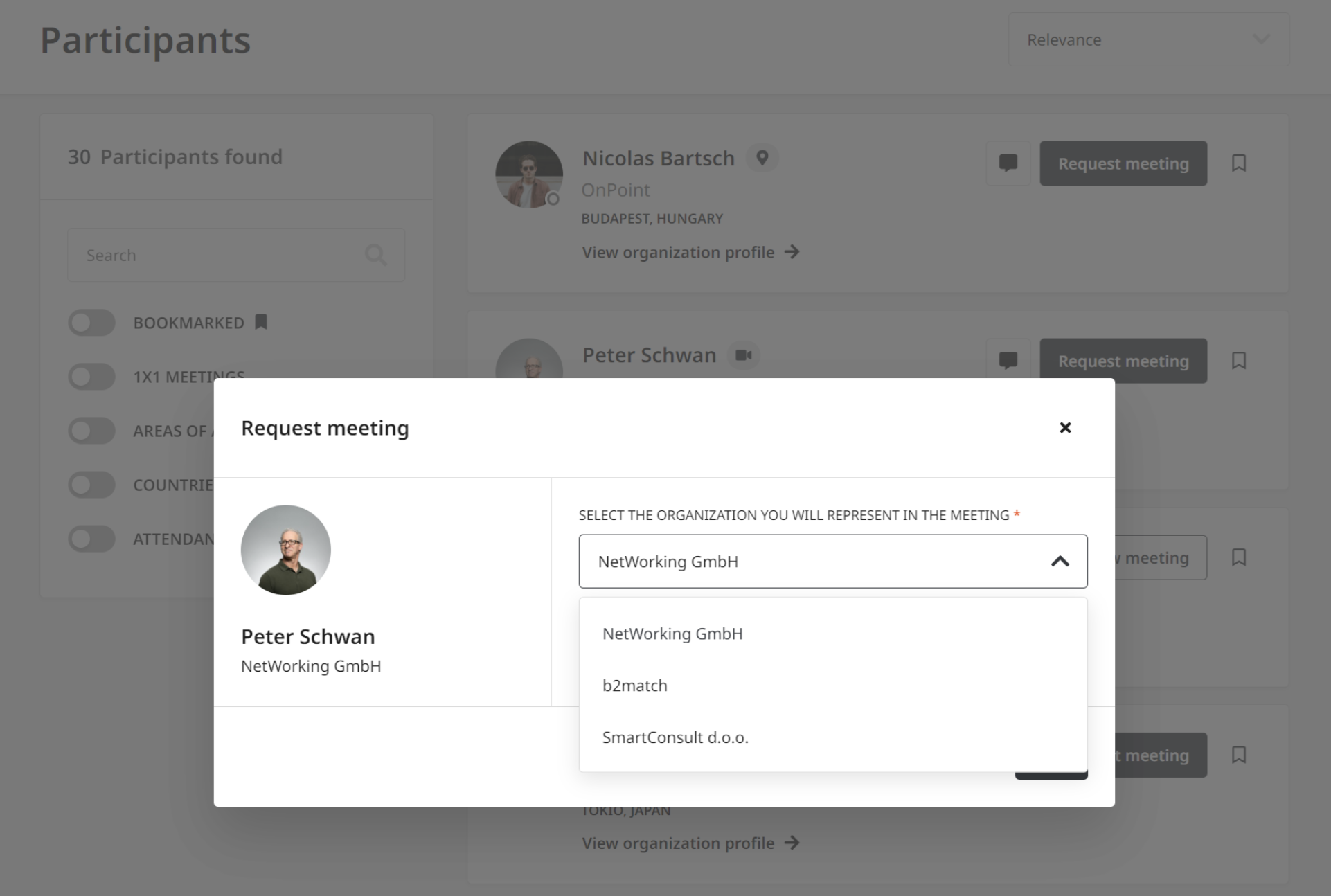 How to add a company representation as an organizer
Click on the Participants option and choose the participant for whom you would like to add an organization. Go to the "Organisations" tab and click add.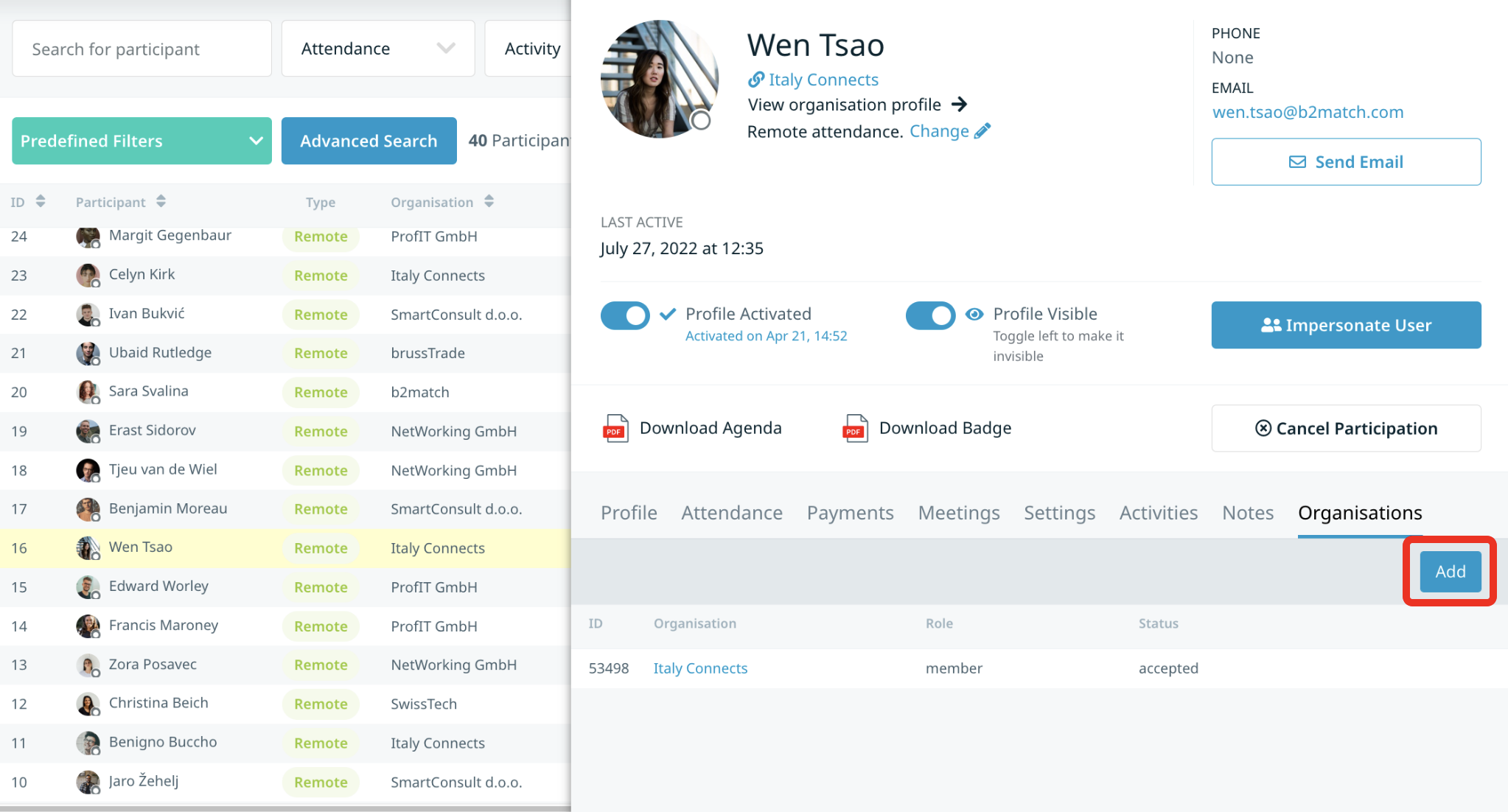 Type in the name of the organisation and click Save.

After adding the organization, the participant is automatically accepted as a Company Representative.

Notice the difference between the roles that the participant has in the two companies. In the first one, he has the member role, because he is a part of that company.
In the second one, the participant has the role of the guest because they only represent this company at the event. Furthermore, the organizer can delete the added organization, but he cannot delete the first company for which the participants really works and which was added by the participant in the Organization Name in registration.