How to create a b2match account for organizers
In order to manage events with our platform, a b2match organizer account is needed. This account is associated to the events which an organizer creates or for which is support organizer.
To create an organizer account, go to the organizer tool, visit https://admin.b2match.com and click on Don't have an account?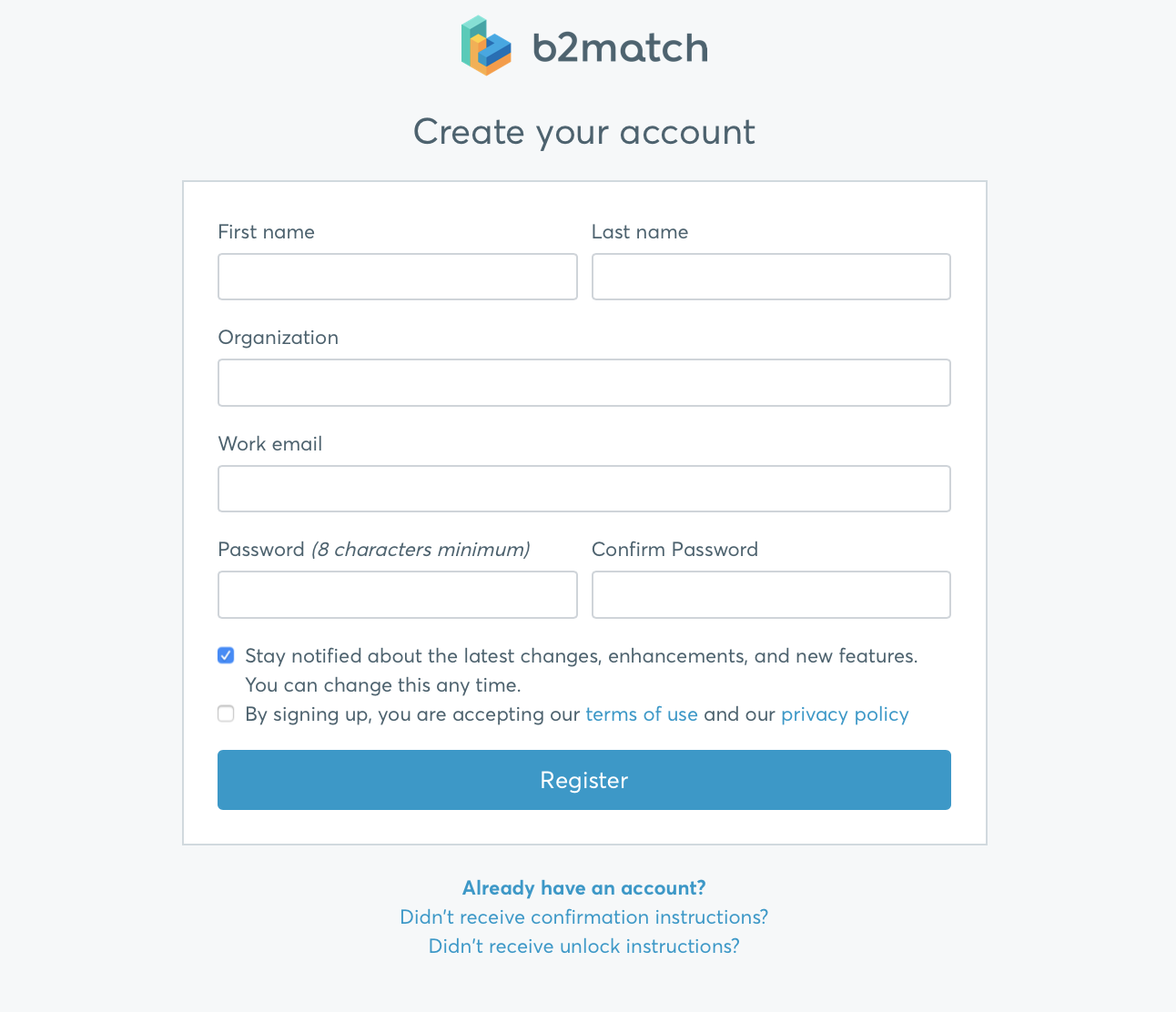 Enter you name, organization, email address and create a password.

The email and the password will be your login information

Tick the box Stay notified about the latest changes, enhancements, and new features if you would like to receive the b2match monthly newsletter with news and updates
Accept the terms of use and privacy policy and click on Register.
Check your email's inbox for a confirmation message from b2match. In this message, there will be a link you need to use to confirm your account. After confirming your account you can log in to the b2match organizer tool.