You can use Google Analytics to track your event website traffic. Enabling it involves getting the tracking ID from Google Analytics and then adding it to the b2match configuration.
Adding your b2match event to Google Analytics
If you haven't signed up for Google Analytics yet, sign up at www.google.com/analytics. Choose 'website', add a website name and the website URL.Your website URL: https://your-event-url.b2match.io (select https:// from the dropdown and replace your-event-url with the url of your event). Then click on Get Tracking ID.
If you would like to add a different website, go to the Admin tab. Click on Create Property and configure the property by adding the website name and the website URL. You will then receive a new Tracking ID.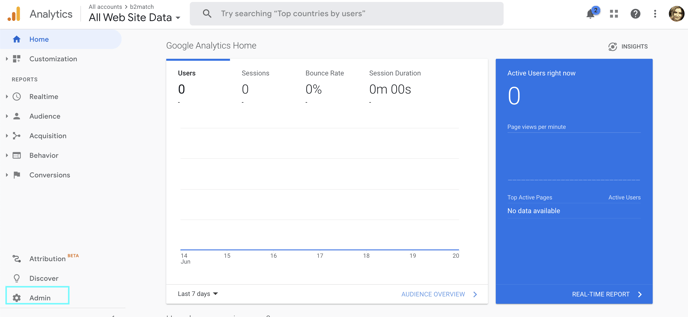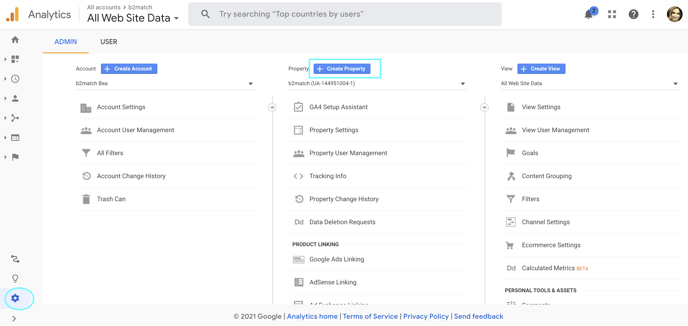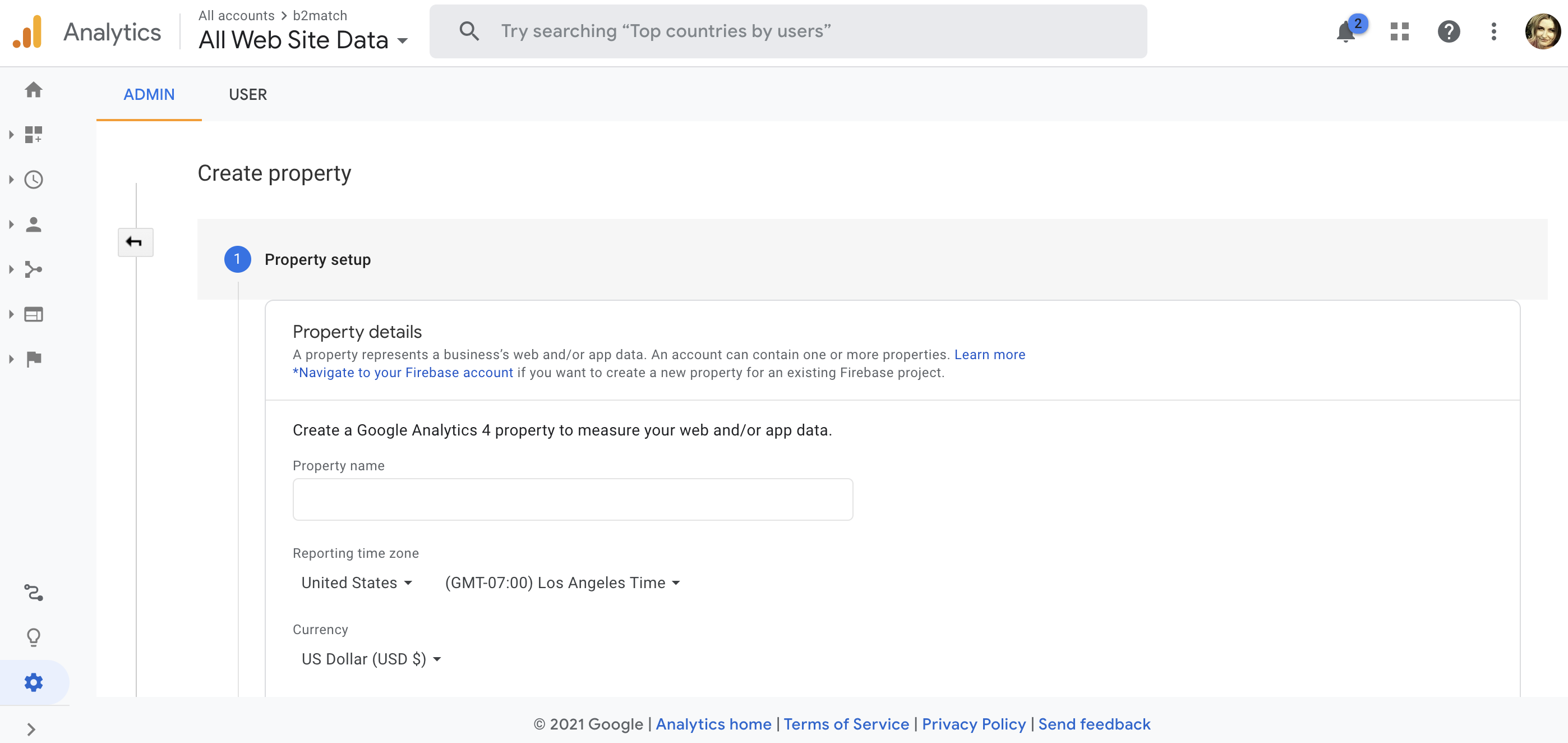 Copy and add the tracking ID to the b2match Settings as described below.
Adding the Tracking ID to the b2match settings
Go to Configuration - Event Information - Google Analytics in the organizers tool
Enter your tracking ID in to the Google Analytics field and click on Save.