To see which components you can add to the Event navigation, click the "Add component" button: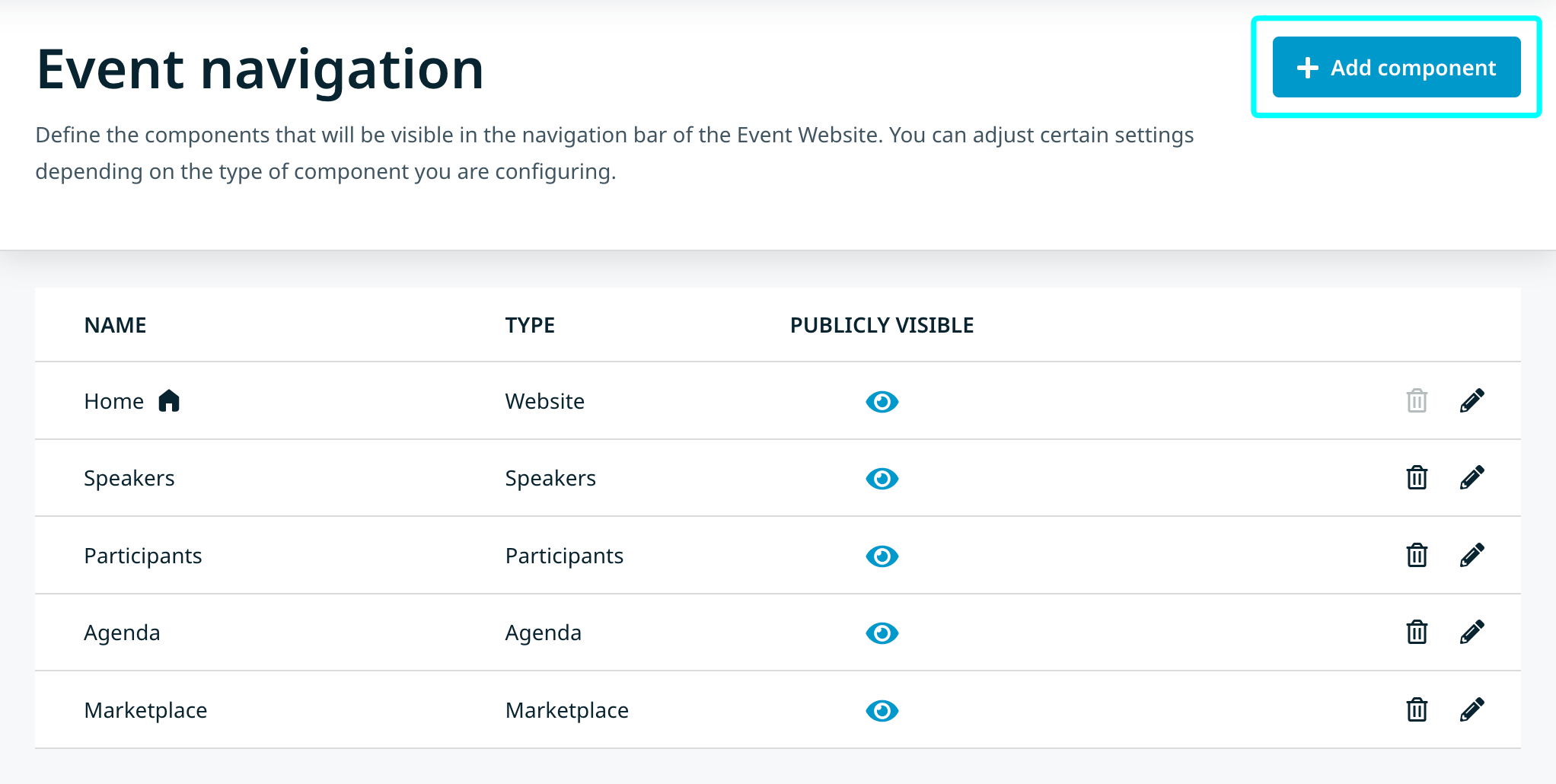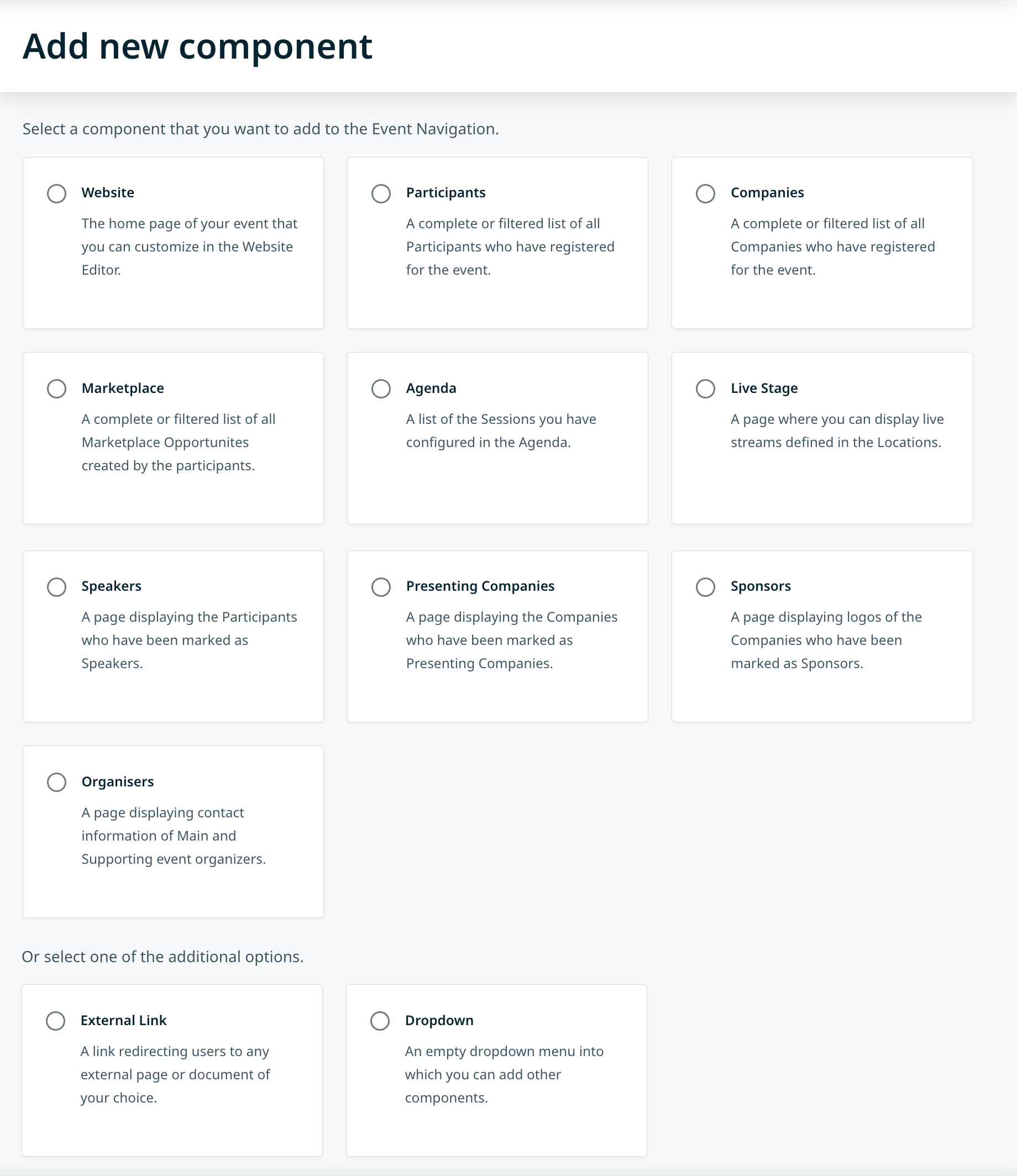 Website
A page created in our Website Editor, which is typically used as a landing page of the event.
Participants
A page listing participant profiles. One of the key components of an event website. You can have one or multiple Participant lists. You can also create filtered Participant lists based on Participant types. For example, Buyers and Sellers, Exhibitors and Visitors, etc.

Tip: use filtered lists to make certain groups of participants stand out more on the event.
Marketplace

A page listing Marketplace opportunities. You can create filtered lists based on Participation types of participants who created them. Keep in mind that you will not be able to add a Marketplace component if it's disabled in Configuration > Marketplace.

Agenda
A page listing sessions you have created in the organizer's tool. Another key copoment of the Event website. Participants use it to add sessions to their personal agendas, join online sessions, and more.
Live Stage
A page used to display live streams. You can choose whether to show all live streams on one page, or individual live streams per page. Keep in mind that you will not be able to add a Live Stage component if you do not have any Live Stage locations defined in Agenda > Locations.
Speakers
A page displaying the event Speakers in a grid view.
Organizers
A list of event organizers and their contact details. The list is divided into two categories: main organizers and supporting organizers. Supporting organizers are also categorised by country.
External Link
Create a link in the navigation bar which redirects the user outside our platform, or to a specific sub-page created in the Website Editor.
Dropdown
Create a dropdown menu in the event navigation. You can use this to group similar components together.
Tip: you can use Dropdown menus to group:
Participant lists
Company lists
Marketplace opportunities
Live Stages
Wonder.me
Integrate Wonder.me, an interactive virtual space used for networking and hangouts. Once you configure the Wonder.me virtual space, simply add the component along with the URL. It will be embedded into the event website.
Walls.io
Integrate Walls.io, a social wall to engage your audience with user-generated content that increases brand awareness at events.
Companies*
A page listing Company profiles. You can also have one or more such pages. You can create filtered lists based on Participation types, and on the Organisation types as well.
Presenting Companies*
A page displaying company profiles that are presenting on the event in a grid view.
Sponsors*
A page displaying company profiles that were marked as Sponsors. The page can be organised into several categories based on how it was configured in the organizer's tool.
* Please note that Companies, Presenting Companies, and Sponsors are only available in the new version of b2match.

Learn how to configure each individual component in our article Configuring Event Navigation Components.