Retrieve and manage the leads you've acquired
This feature enables the visitors to connect with the exhibitors without necessarily having meetings, and enables the lead retrieval for the exhibitors participating in the event.
How to connect with the exhibitors
1. Go to the Participants list on the website. You can filter the exhibitors by using the Participation Type filter, if the event settings allow it.
2. Choose the exhibitor to whom you want to connect to and click on View organization profile.
3. Click on Connect with Exhibitor. A new window will open allowing you to connect with the exhibitor.
4. Leave your message under the details which will be shared with the exhibitor and click on Submit.

What will be shared:
your email address, the one used to login to the b2match profile
your phone number, as added in the registration step and in your b2match profile
your company profile, as filled in Organization description field.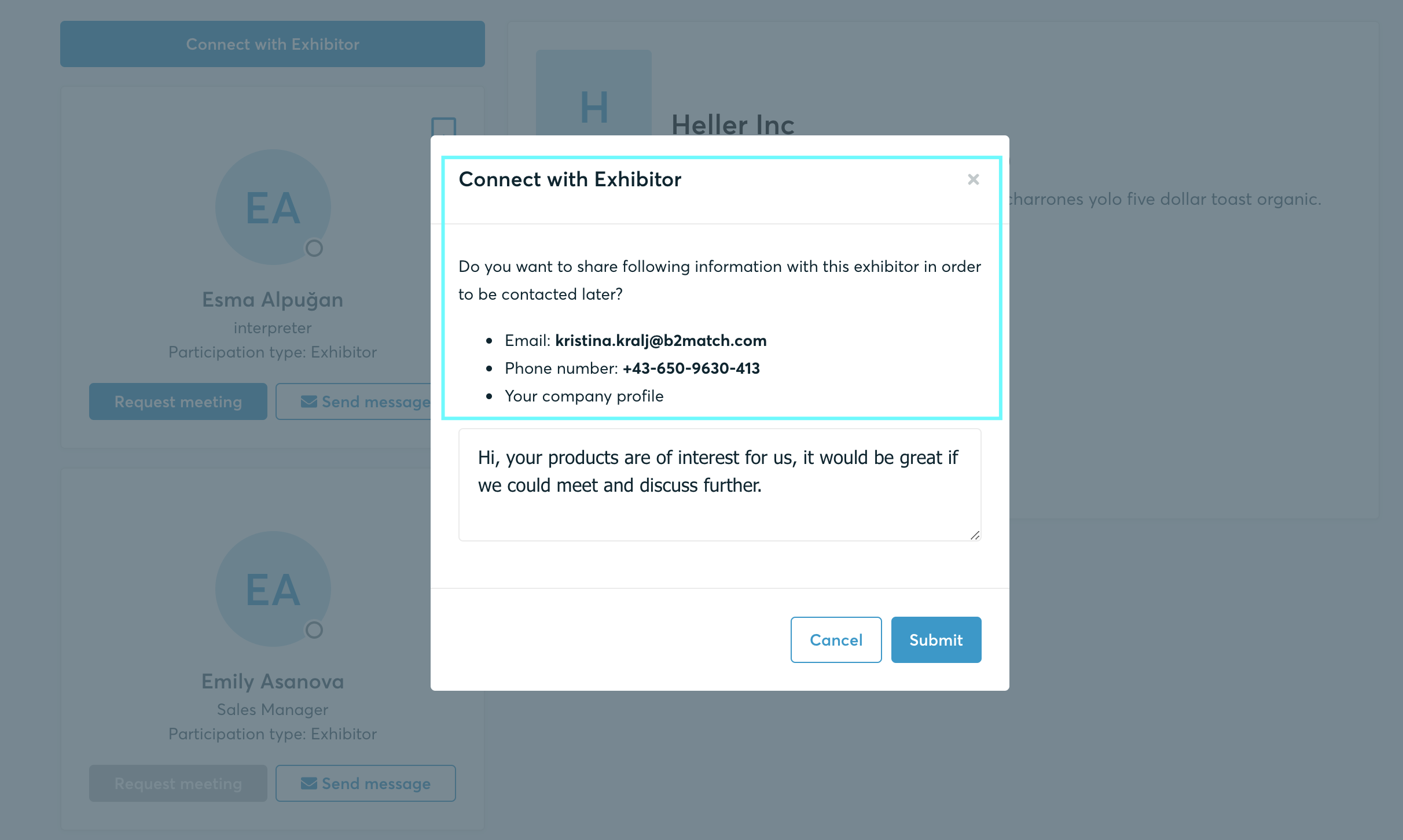 How to retrieve visitor leads
The leads can be found in the exhibitor's profile page, in Leads tab. Their profile can be easily accessed by clicking on View profile. They can also be downloaded in an .xls file.