b2match gives organizers the possibility to export all participant related data in Excel format. Additionally, you can generate a set of PDF documents that are useful for managing the event on-site.
To export participant related data, schedules or badges go the Export menu.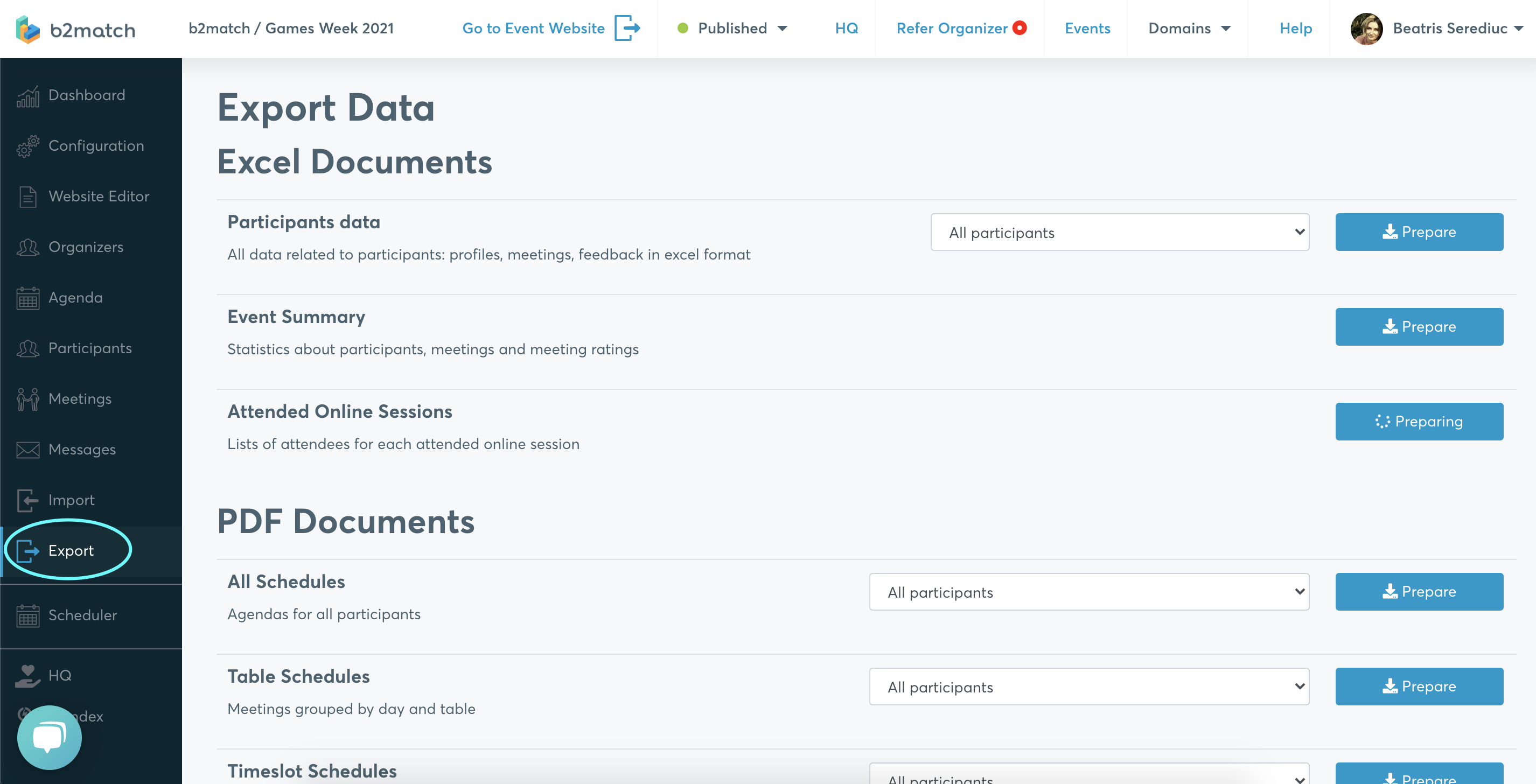 Excel Documents
Participants Data
You can export all participant related data in Excel format.
You will get an Excel list with the selected for export participants which contains the following information:
Participant's ID
Activation status
Participant's email
First and last name
Job description
Organization name and type
Areas of activity
Support Office
Country, city, postal code and street
Phone
Registration date and hour
Sessions to which the participant attended
Answers to the custom questions, if the case
Payment details, if the case.
Event Summary
A document containing statistics about participants, meetings and meeting ratings.
Attended Online Sessions
This document contains the list of online attendees per session - in case your event is a virtual event platform. Each sheet shows the participants details for each online session: ID, first name, last name, organization, email, phone, country.
Marketplace
The data regarding the Marketplace opportunities can be exported here.
Promotion Codes
The data regarding promotion codes can be exported here.
PDF Documents
All Schedules
The participant schedule is a PDF representation of a participant's agenda.
This document shows all the event agendas for all participants.
It is still quite common that event organizers print these agendas in the day of the event and hand them out to participants when they arrive at the event.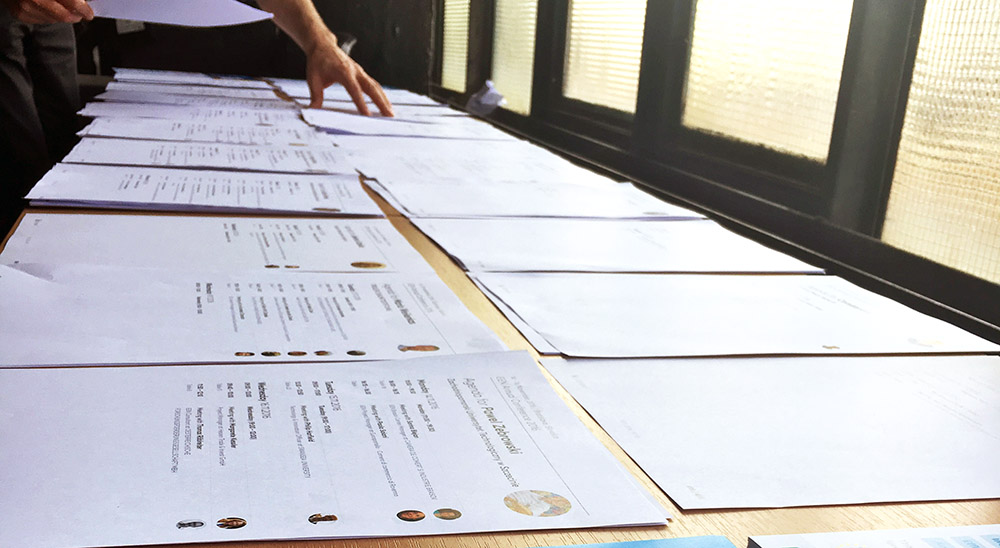 Table Schedules
This documents shows the table schedules groups meetings by table location.
Some event organizers like to put a table schedule on each table so that the participants can verify if they are at the right spot at the right time.
Time-slot Schedules
The time-slot schedules groups meetings by time-slot. You will get the table number for the particular time-slot, the name of the host and the guest and the name of their organization.
If you have 10 time-slots, you will get 10 lists, each meeting list corresponding to the associated time-slot.
This document is useful to quickly check which participants should sit on which table. If one meeting partner is missing, it contains also the mobile number to inform him to show up as soon as possible.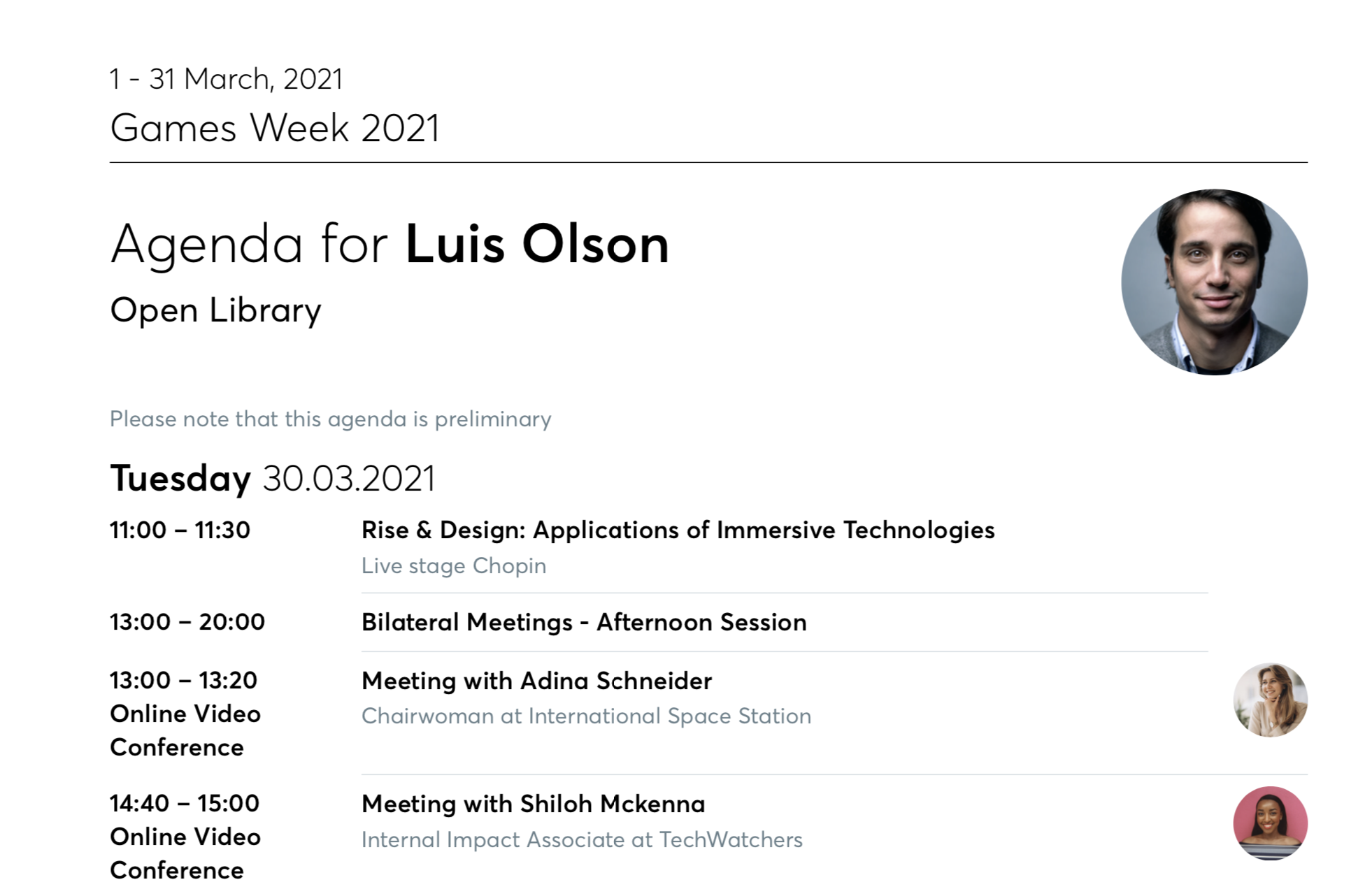 Participants Catalogue
This document is a presentation of the event's participants.