How to update the participant profile once the participant is registered for the event
In business matchmaking, a strong participant profile brings more meetings with suitable partners. In order to update or change information in your participant profile after you registered for the event, follow the steps below.
1. Go to the event's website page and login to your b2match account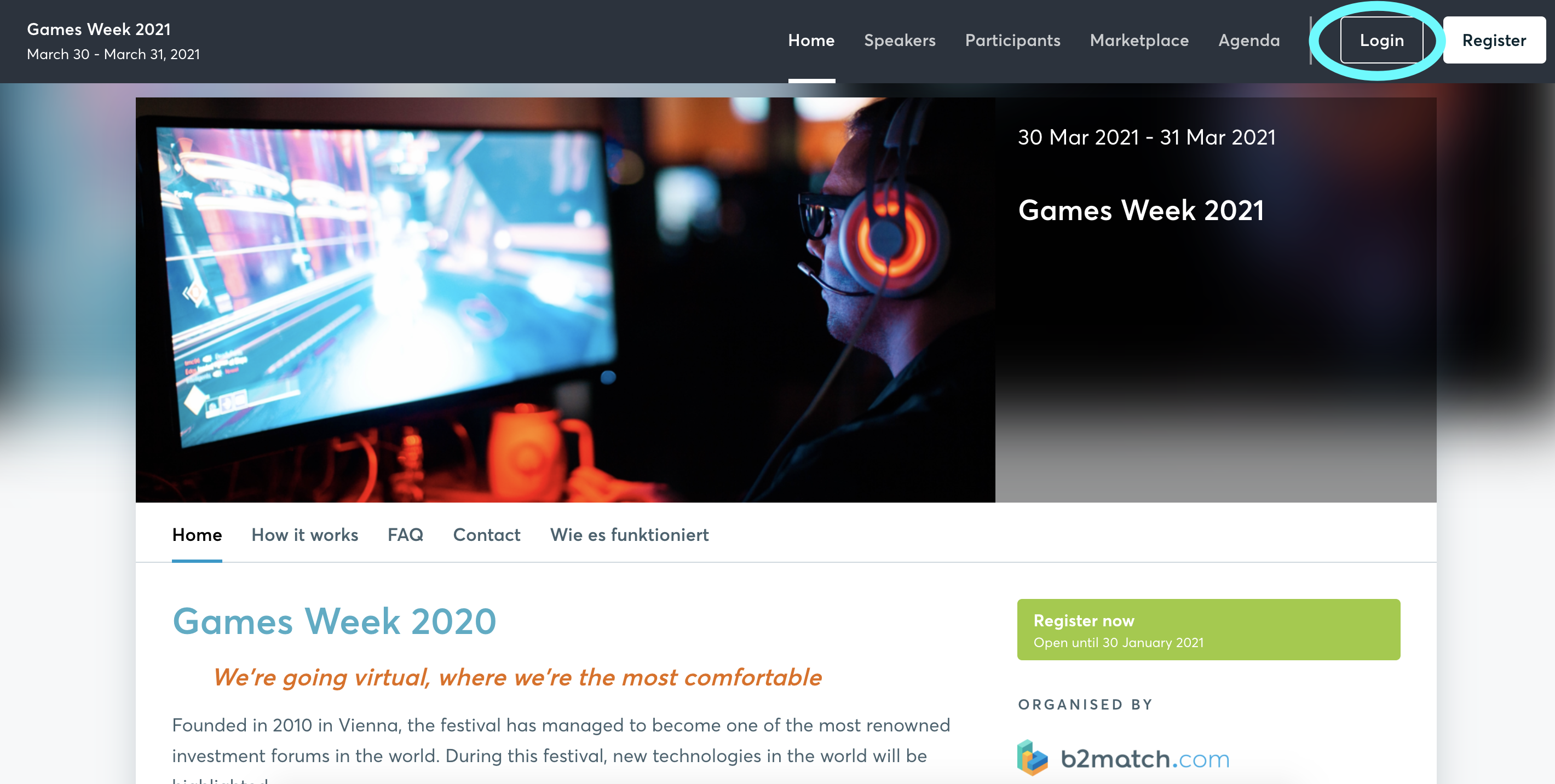 2. Go to Edit my profile. You will access the information you have filled in during the registration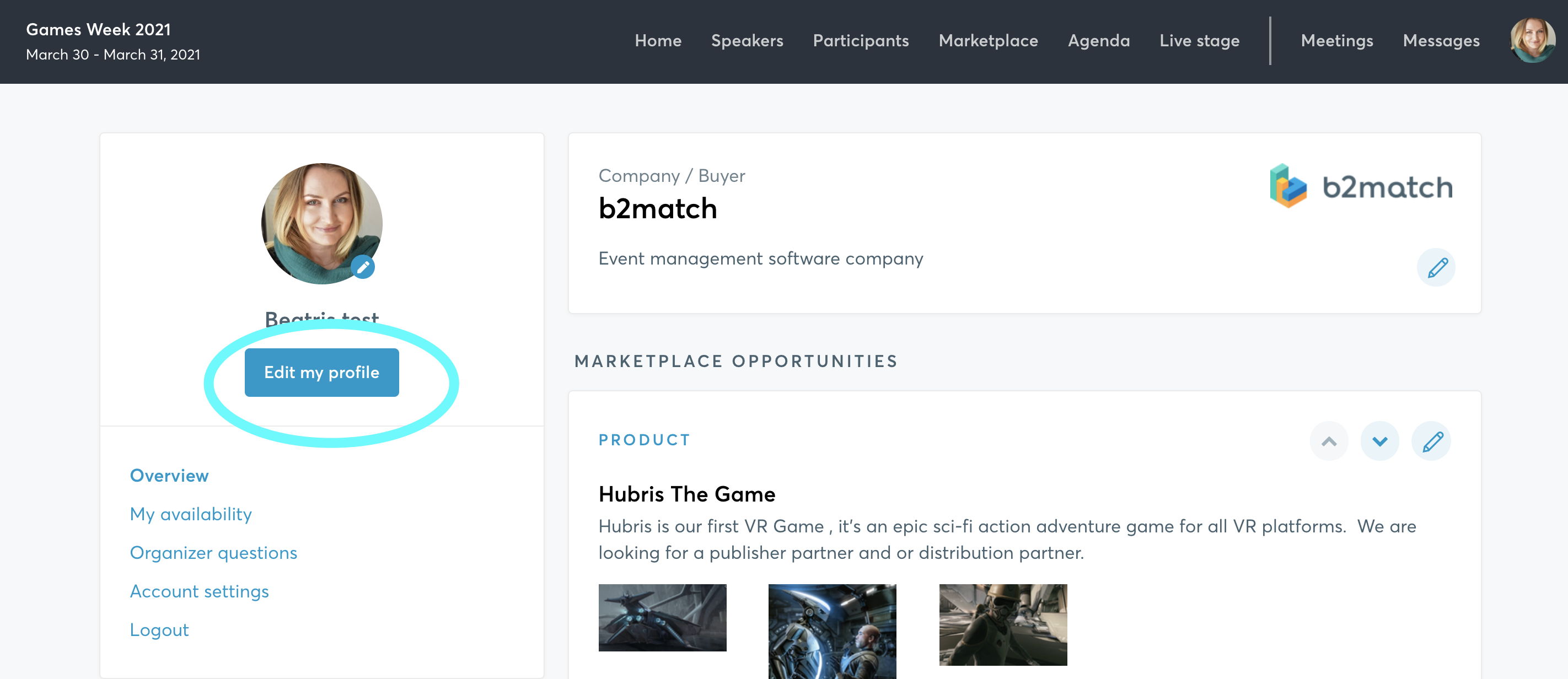 3. Edit the information you want to change in the respective field or click on the Areas of Activity options in order to select or deselect them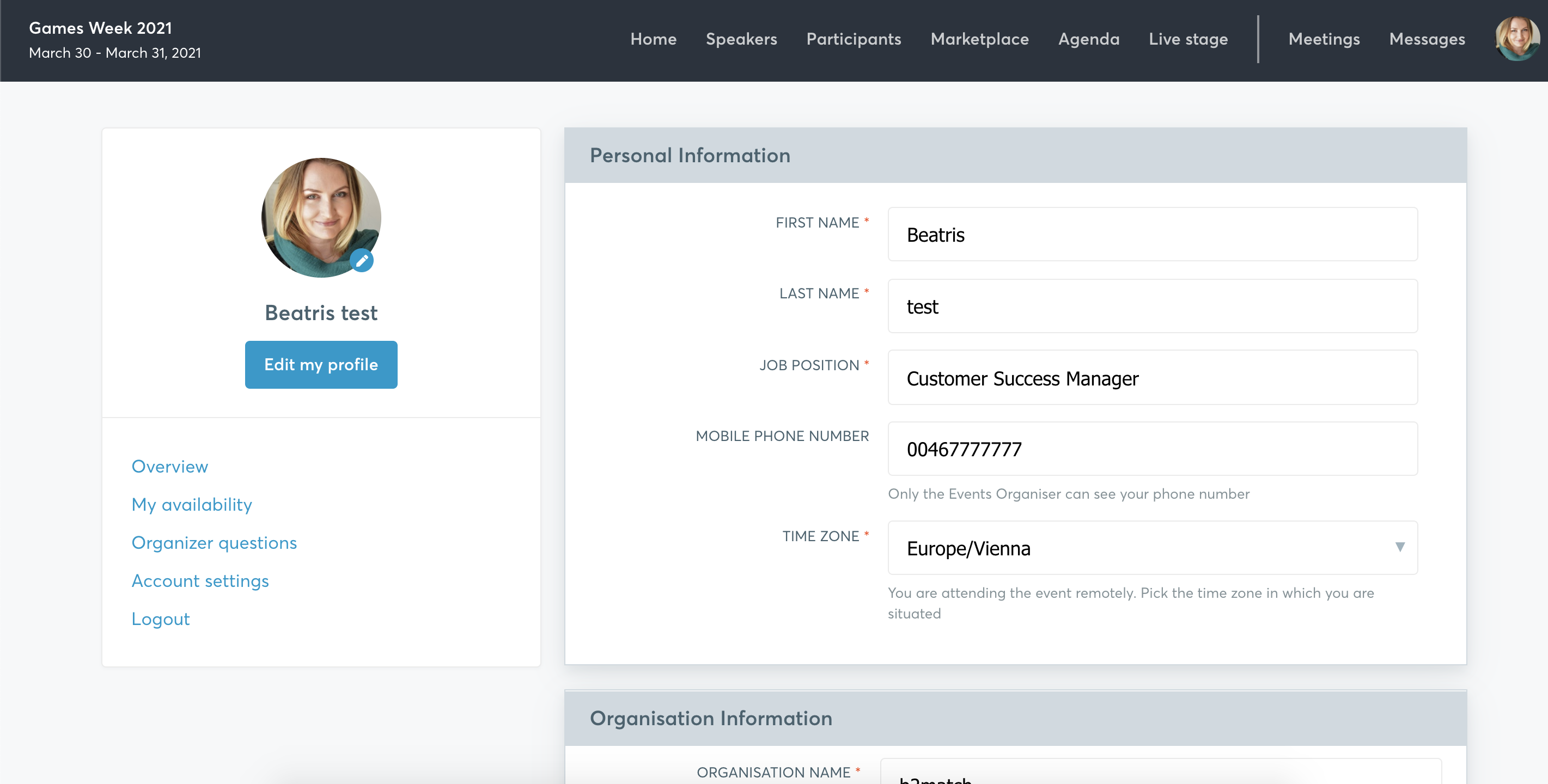 4. Click on Save in order to save your changes.
In order to edit your Marketplace opportunities, click on the edit button for the respective Marketplace opportunity.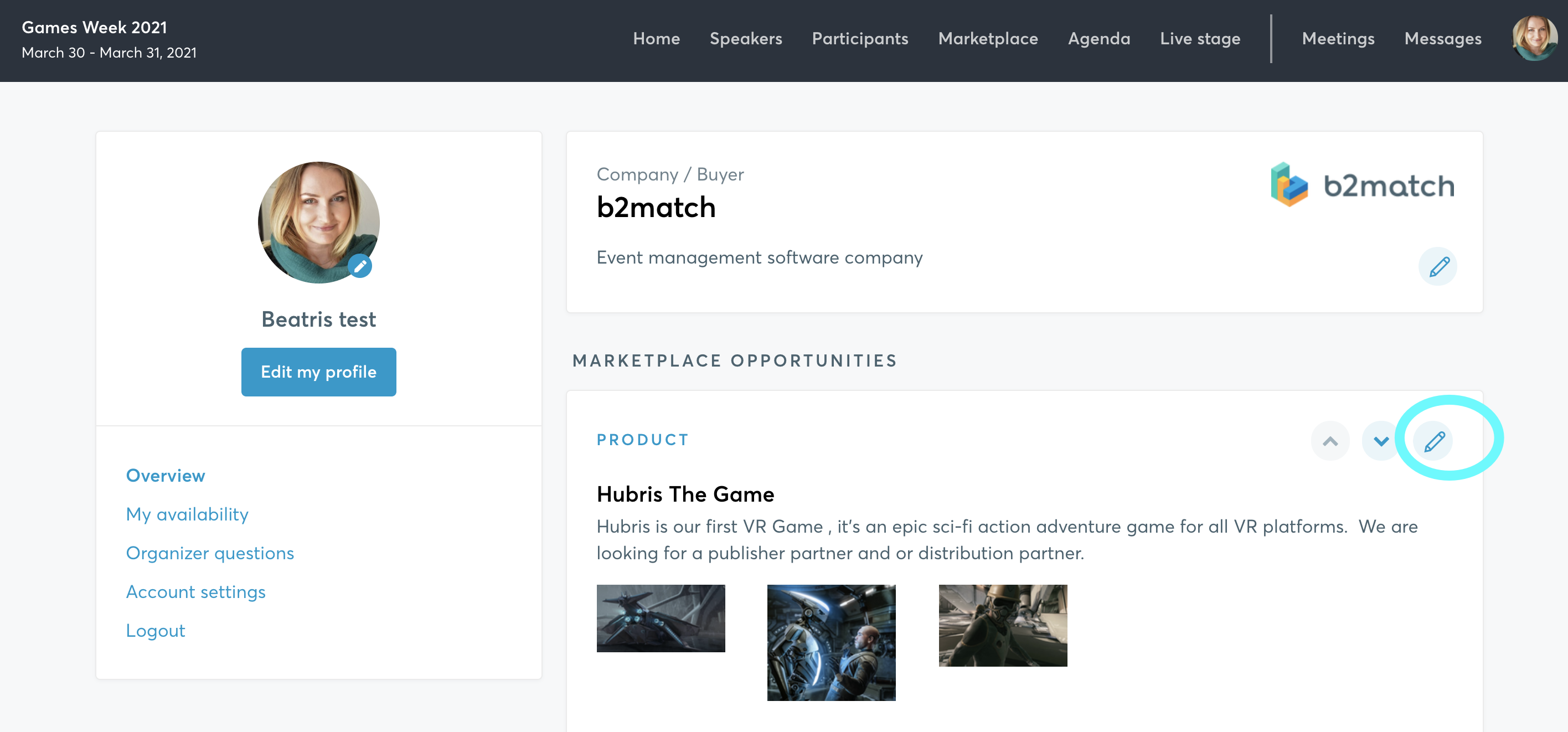 Here you can also answer organizers' questions, edit your availability and access your account settings.