Hybrid events allow you to attend the event remotely or on-site. You can opt for one of these choices when registering for the event, in the Attendance Type step.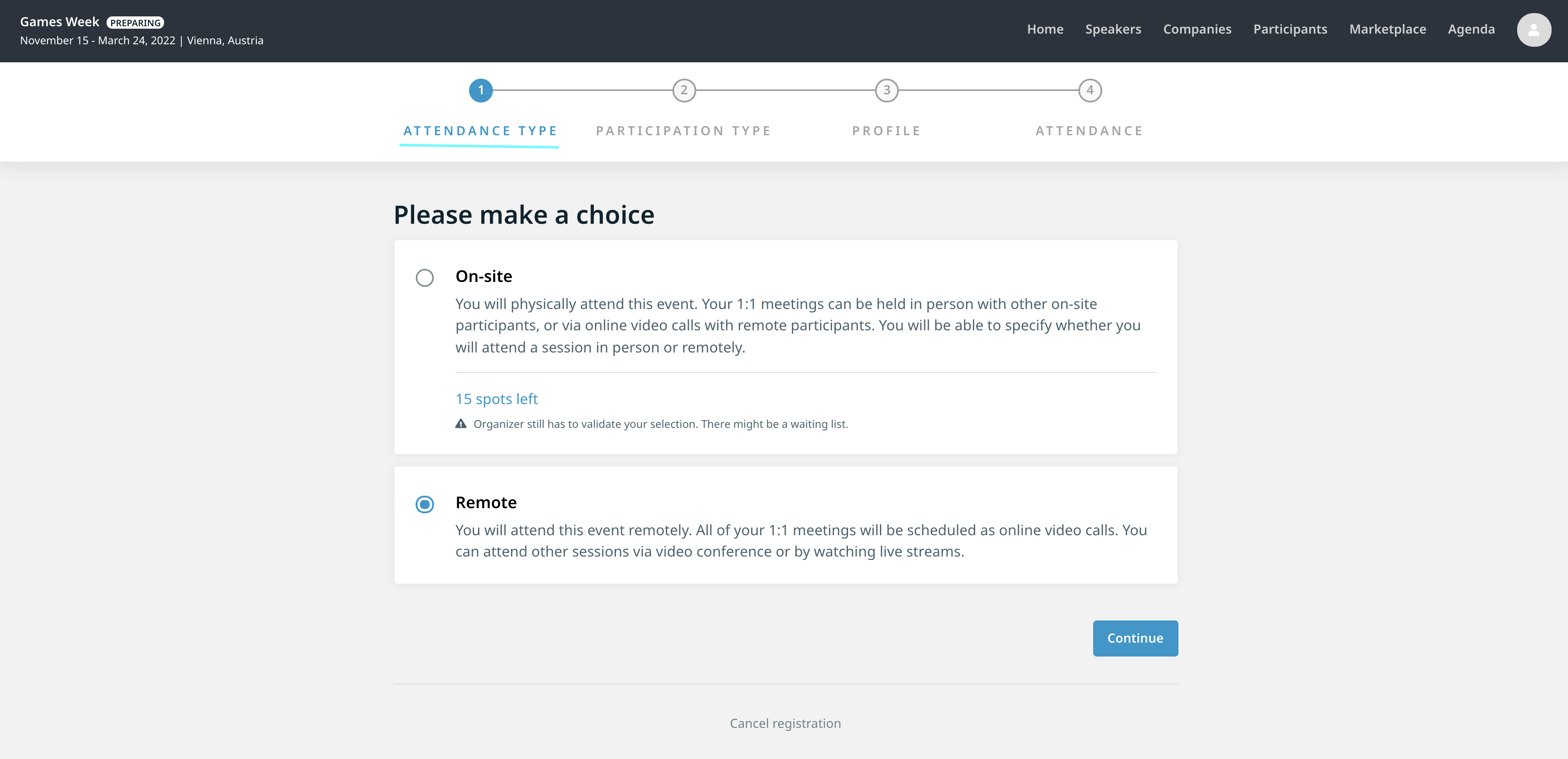 You can change your attendance at a later stage by logging in and clicking on Change, under your name and the profile photo.
The organizer will get an email notification when a participant changes their attendance type.
The organizers have the ability to disable the attendance type change for the participants.