Importing and Exporting Data
Importing Participants
b2match gives the organizer the opportunity to import participants from previous events or import participants by using an .xlsx document.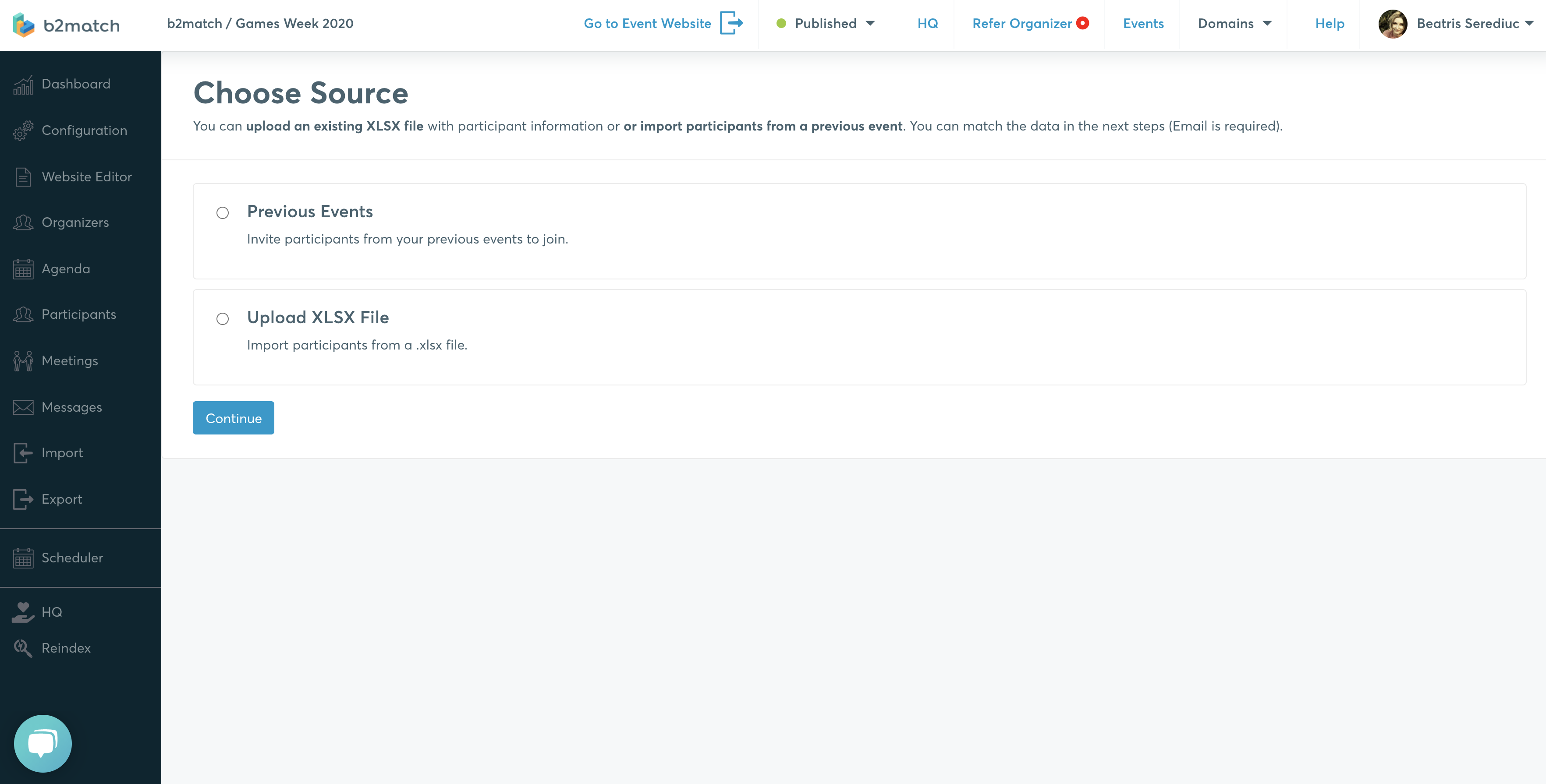 Imported participants need to be invited to register for the event. The organizer can send the invitation to all the participants or to some participants and is also able to delete the imported participants in batches or one by one.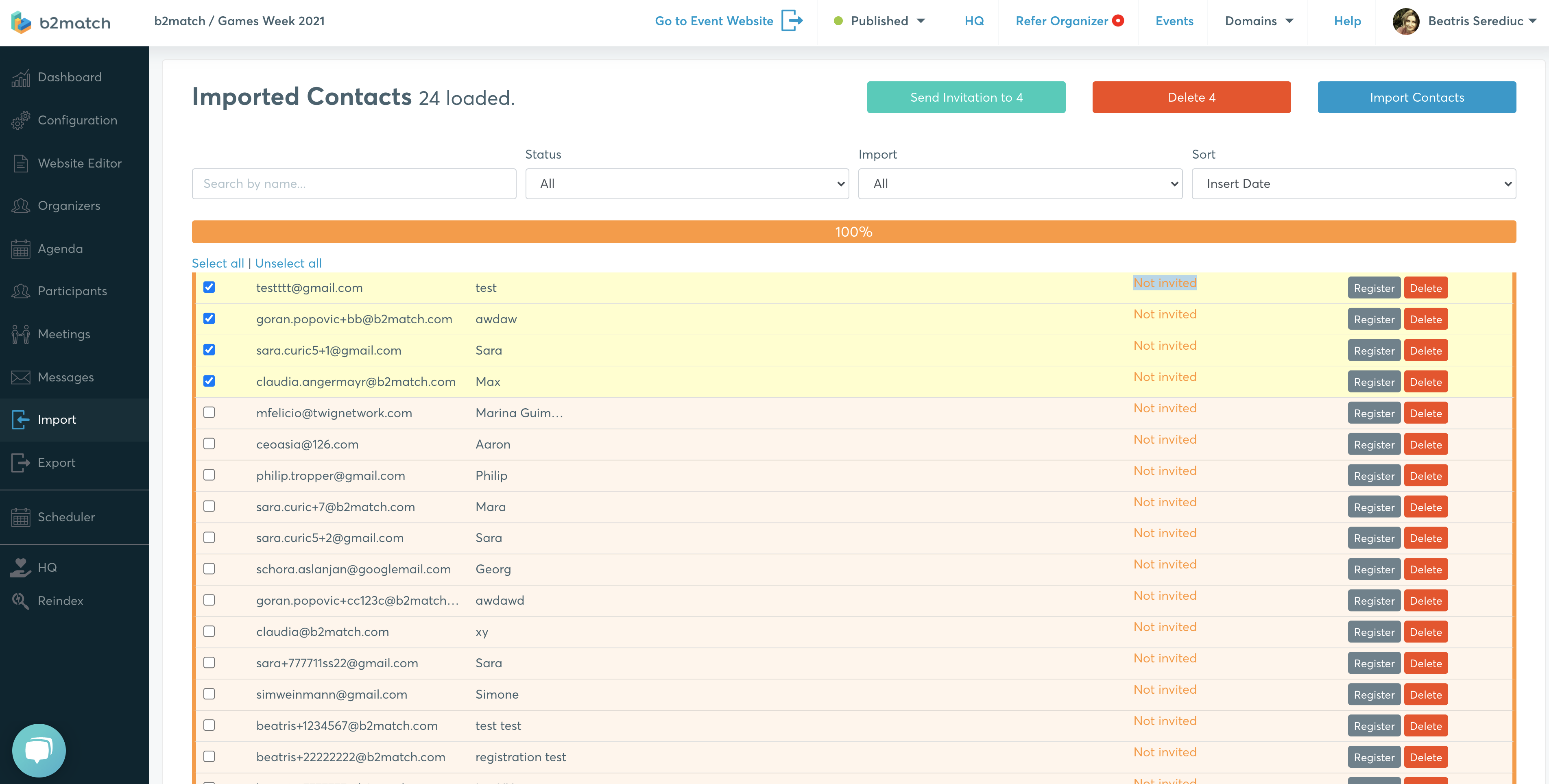 When they accept the invitation and finish registration, they can be found in the organizer's tool, in Participants.