Invoices
Invoices are issued by the b2match system when the payment status is paid or refunded.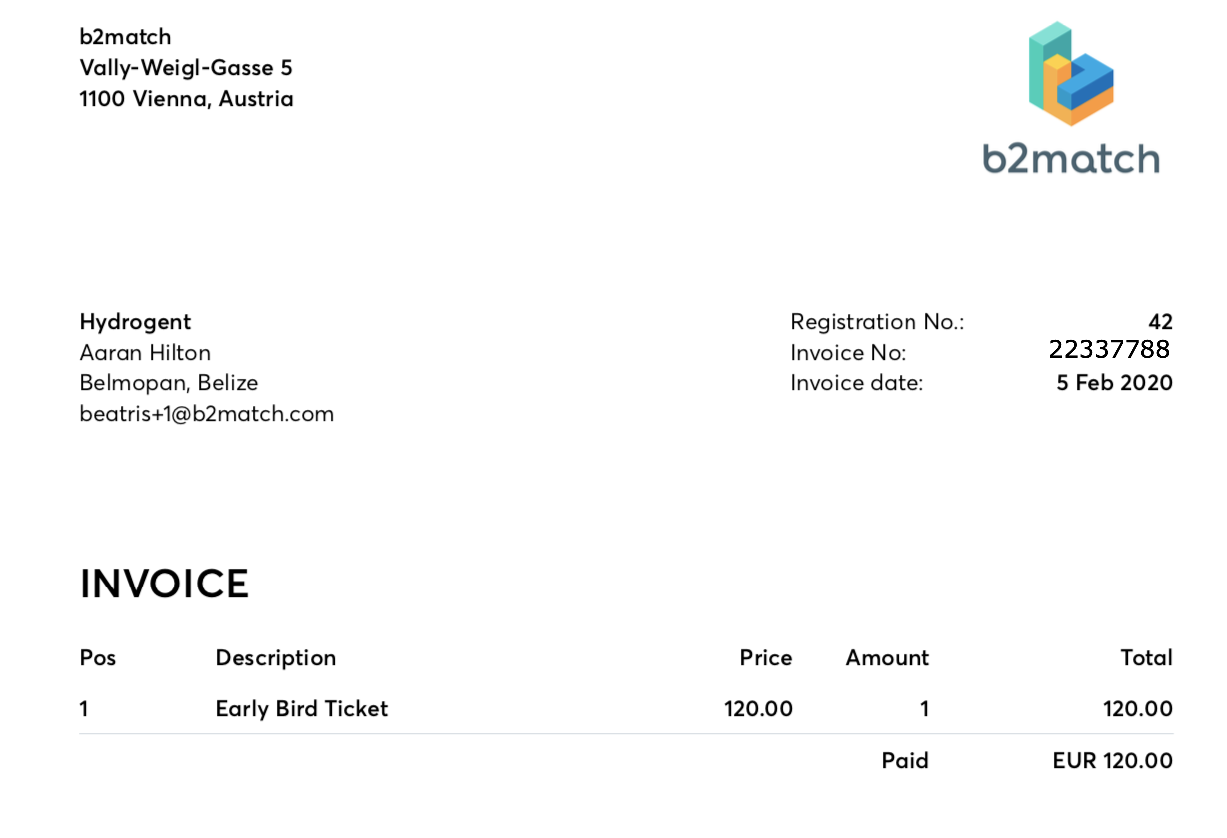 Pro-forma Invoices
Pro-forma invoices are issued for each payment when the payment status is pending. This status appears in the following situations:
When the participant has not chosen a payment method yet
When the participant has selected the payment method but did not complete the checkout
When the participant selects payment via invoice as a payment method. In this case, the organizers have to confirm the payment and switch the payment status to paid manually.


Confirmations
Confirmations are issued when payment status is free which means that a 100% promotion code was applied or that the ticket was free.

Downloading Invoices, Pro-formas and Confirmations
The invoice can be downloaded as follows:
by the organizer

in Participants - Participant's profile panel - Payments - Download invoice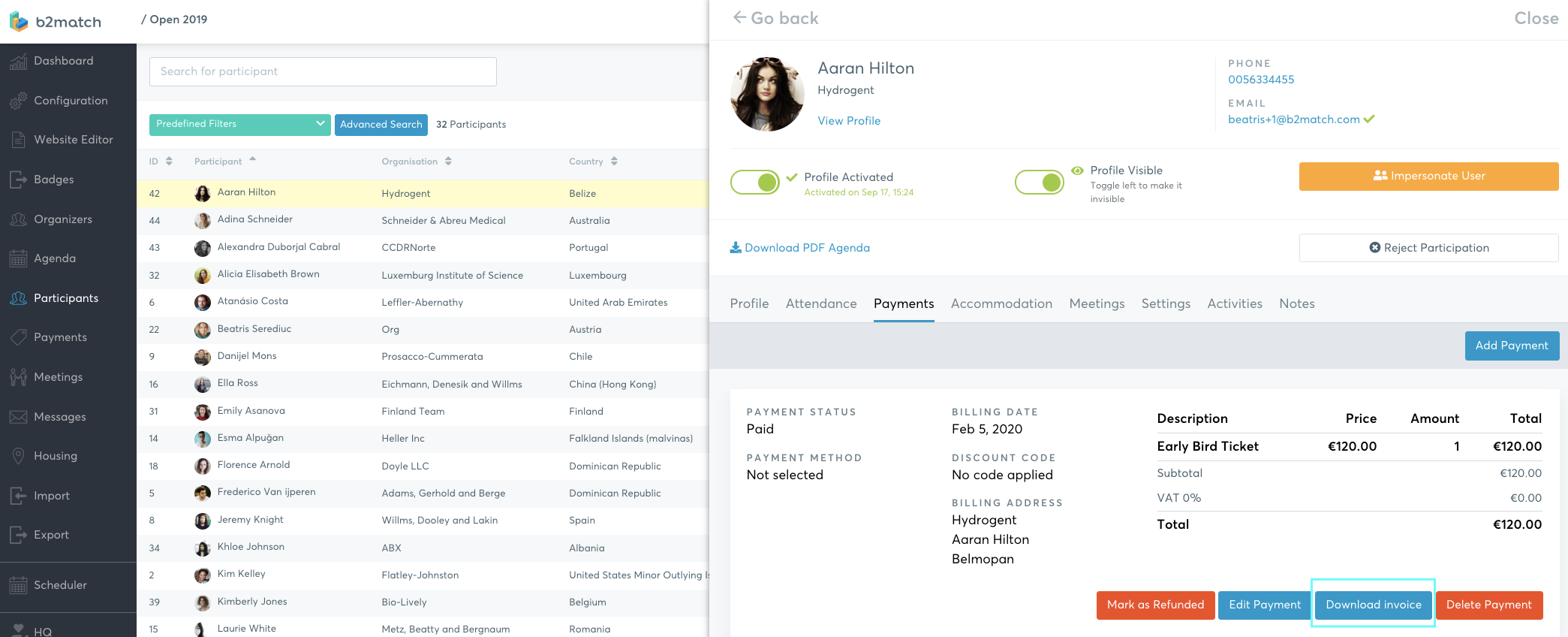 in Payments - Participant's payment panel - Download invoice

by the participant

in participant's dashboard - Payment & Billing.