b2match enables you to check-in participants at a specific location.
How it works
First, make sure you define locations in your event agenda. These will be listed in the b2match app, in the event locations list.
Access the b2match app as admin and choose your event from the list of events. Make sure you discussed the feature with our Sales team, as this feature needs to be enabled at our end.
Click on Check-in location: Event at the top of the screen. Then click on Event.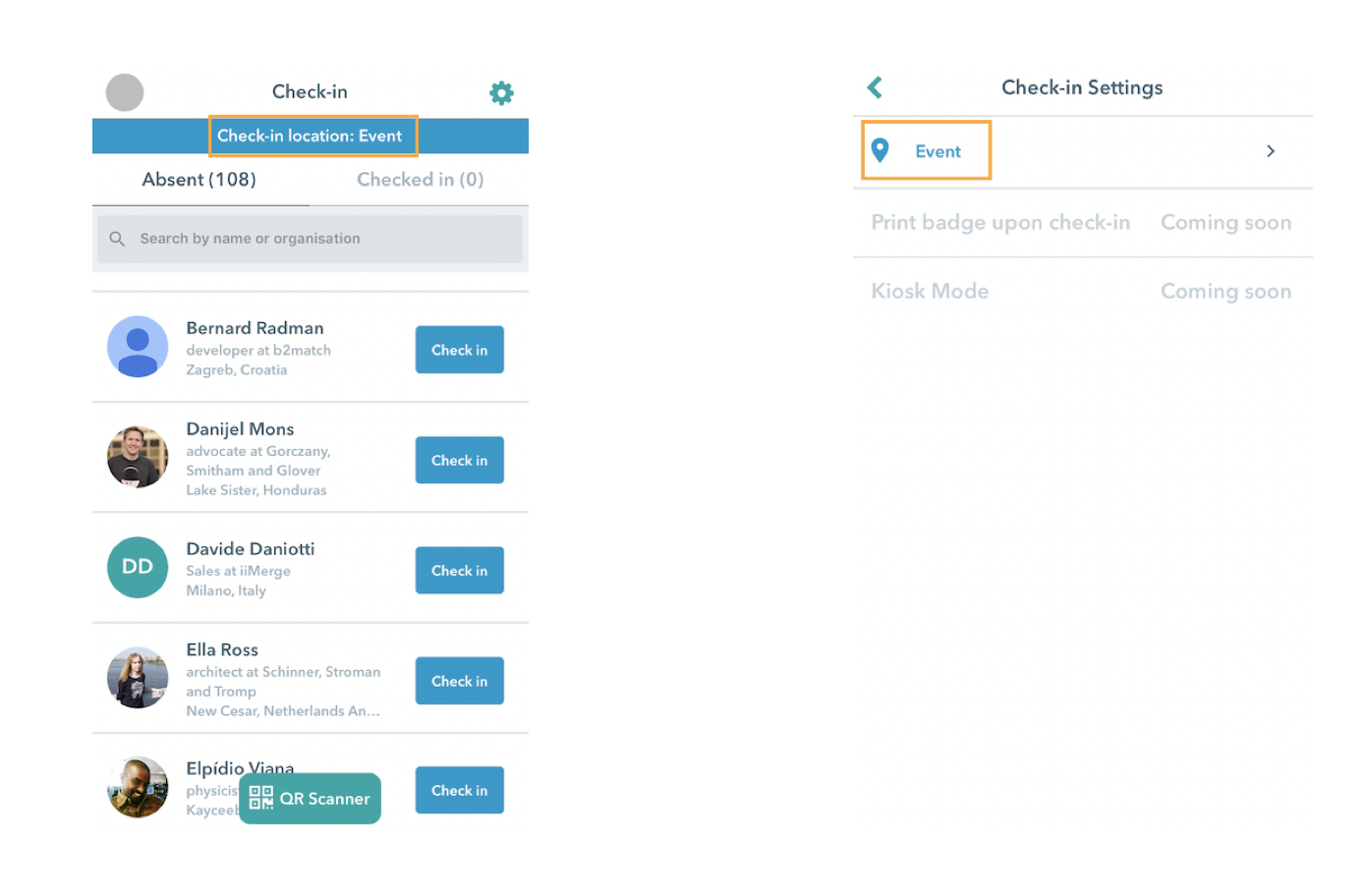 Choose the location where you want to perform the check-in. Once you tick and save your option, it will be displayed under Check-in Settings.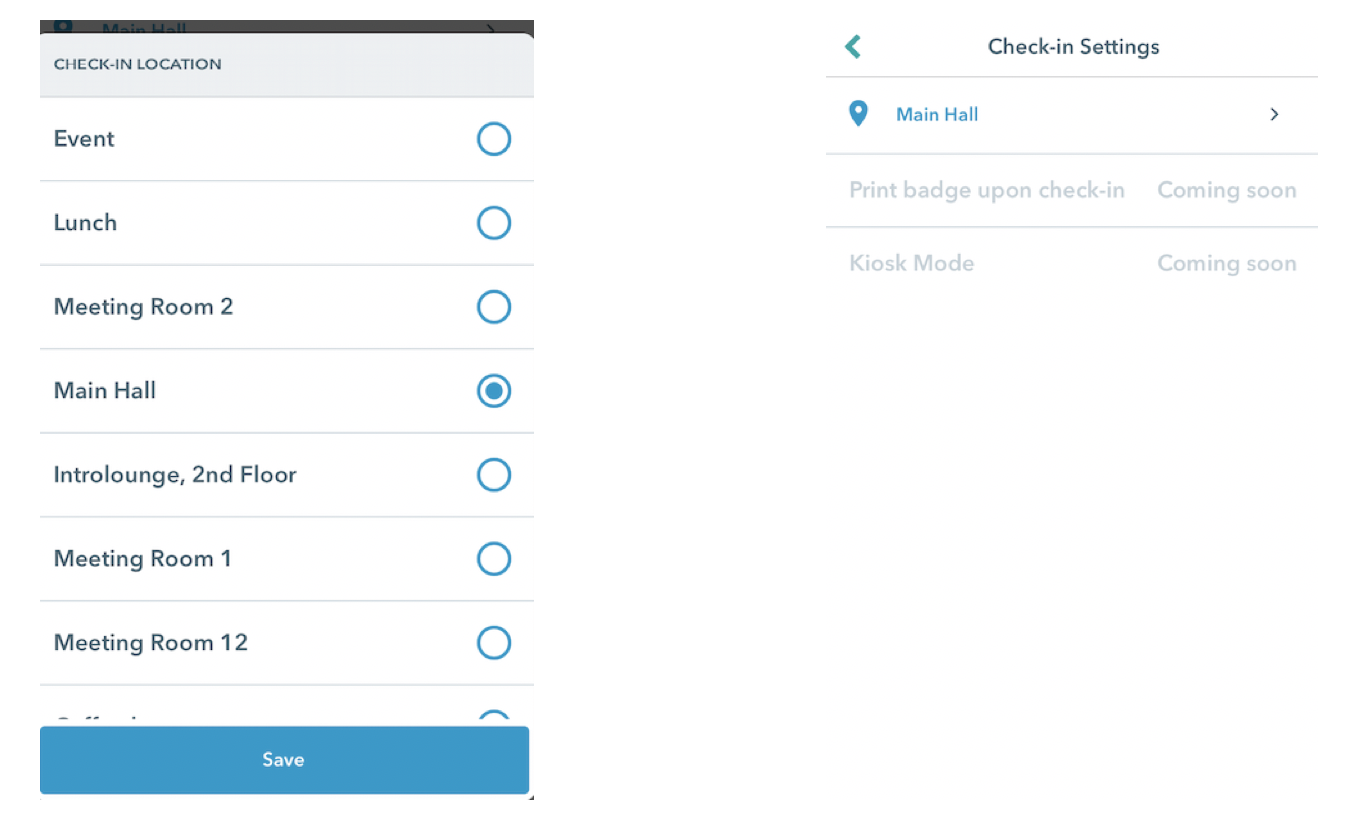 The lists of absent (Absent column) and checked-in (Checked in column) participants in that particular location will be now displayed.
Depending on how you organize the event's checking in, you can start checking in the participants by clicking on the Check in button or you can scan the participants' QR codes.
If you want to simply check in the participants, tap on the Check in button, next to the participant's profile preview. As soon as you tap on the button, the participant will disappear from the Absent column and will be displayed in the Checked in column.
You can scan the participants' QR codes by using the QR Scanner button at the bottom of the screen.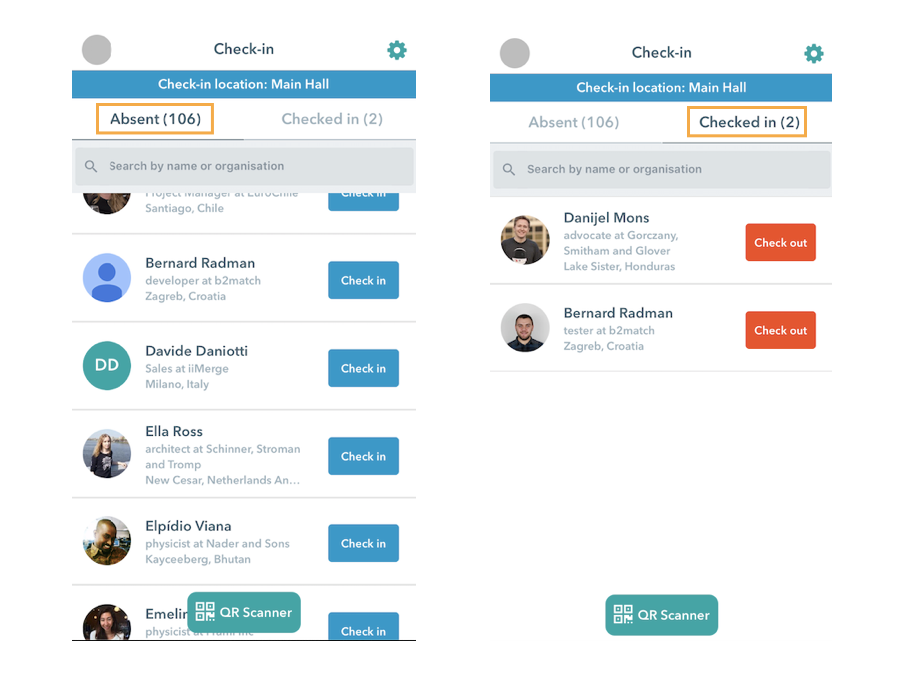 Check-in Statistics
The check-in statistics can be found in the Export area, only in the organizer's tool.
Participants Data document - you can find here the locations and the participants' names checked-in for that particular locations;
Check-in Statistics document - you can find the numbers of the participants checked-in in specific locations.