In order to create participation types, follow the steps below.
Click on Configuration in the navigation panel, go to Participant Types and click Add Participant Type.


Give your participant type a Name and optionally add a description.
In registration / Hidden - define whether the participant type will be visible in the registration form or not. Hidden Participant Types are used when you want to assign a participation type only to specific participants.

Only the participants with access to the invitation link will be able to see and pick the hidden participation type.
Alternatively, the organizer can use the Add participant feature to create the registration on the participant's behalf and assign the hidden participation type.
If only one participant type is enabled, the participants will not be prompted for the participant type during registration. It will be automatically assigned to each participant.
Visible in Participants Profiles - you can decide if the participant type will be visible in the participant list and on the participant's profile. If ticked, the participant type will be visible.

When the participation type is visible, it is displayed in the participants' profile on the event website.
When there are at least 2 participation types visible, then the participation type filter is displayed in the participant list on the website.
If you define participant types for your event, participants will be prompted to choose their participation type during the first step of the registration.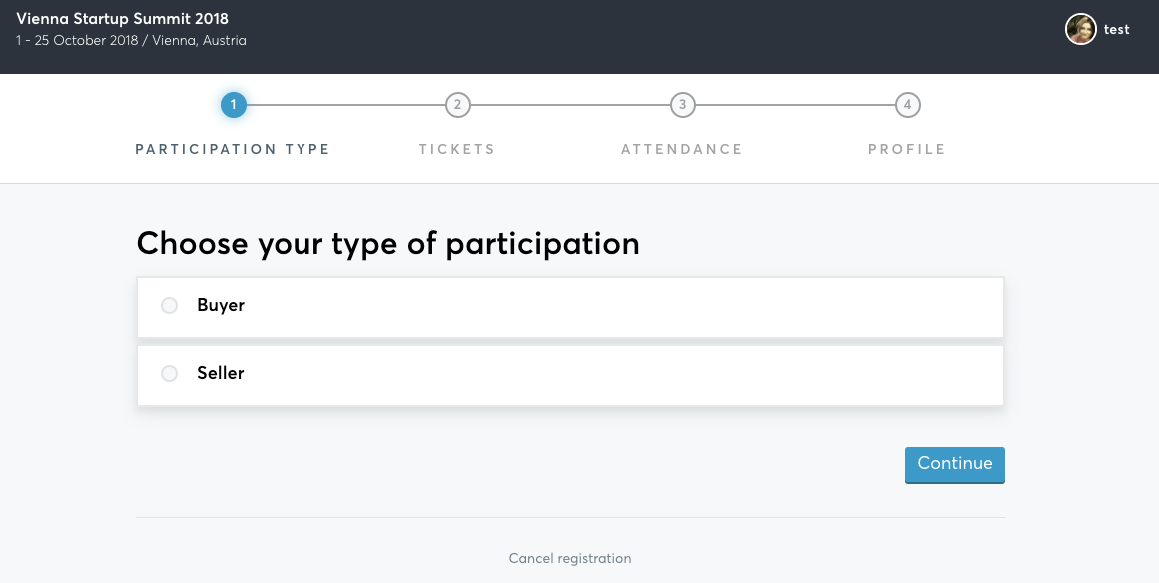 When creating participant types, the participant types invitation links are automatically created.