b2match can be downloaded on iPhones, iPads or Android devices in order for the participants to plan their event attendance and book b2b meetings. It helps them manage further meetings on-site, during the event, and check their agendas in real time.
The app only works on devices running Android 10 or above and iOS 11 or above.
Logging in as Participant
The participants can log in via their email, LinkedIn, Google or Apple, after they previously registered for the event on the event website.
When choosing Sign in with email, the participants' credentials are the email address and their password, the same ones which they use to log in to the event website.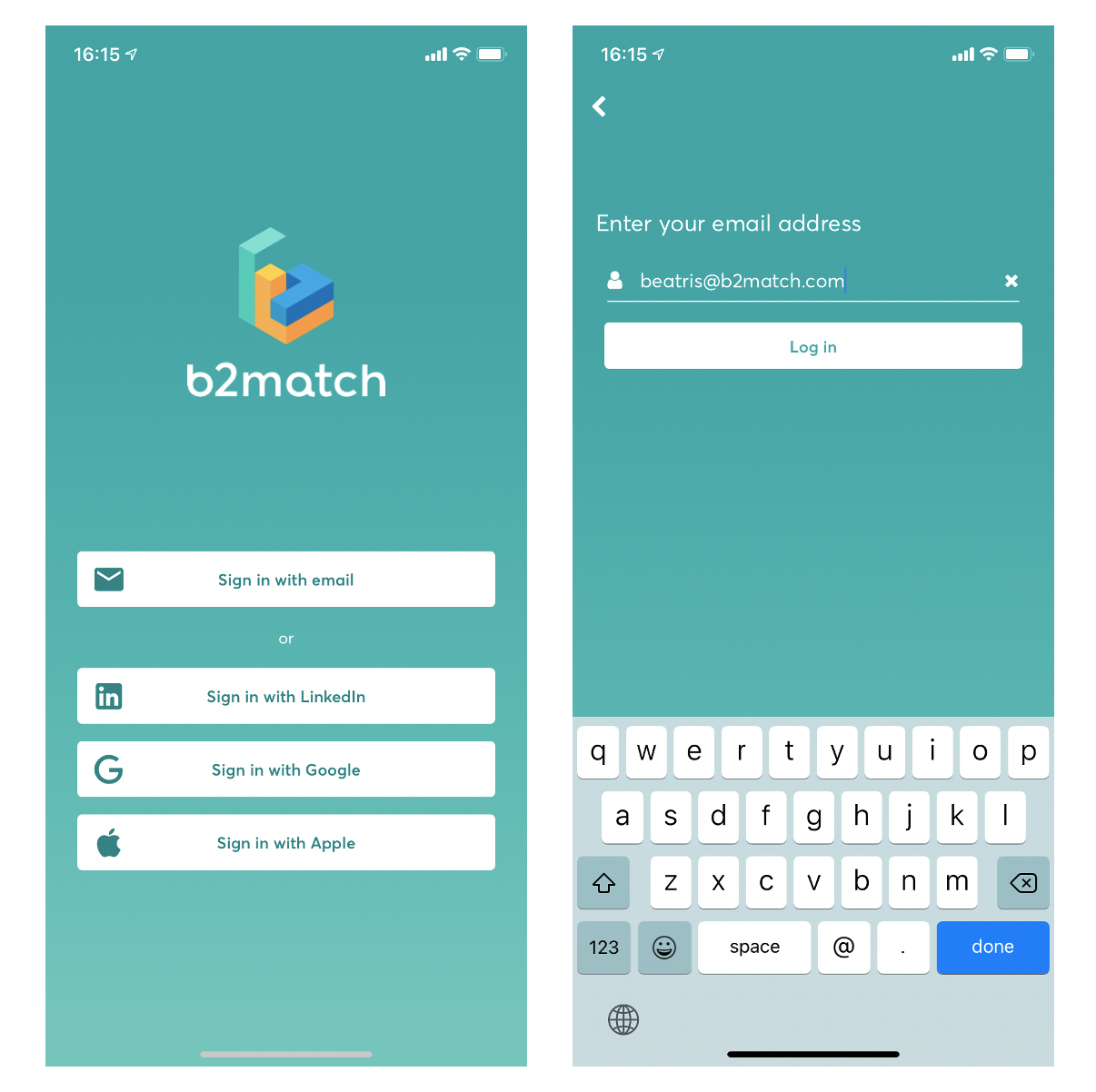 Participants also can log in to the b2match app with their LinkedIn, Google or Apple credentials.
The b2match app will use the email address associated with the participant's LinkedIn account (which often can be the personal email address instead of the working email address) or the Google and Apple email addresses, when choosing the signing in with these options. In all cases, the b2match app will use your name, photo and email address associated with these accounts.
Logging in as Organizer
In order to login as an organizer, you need to choose the Sign in with email option and fill in your organizer email, the email which you use to access your b2match platform.
The events which you organize will have a yellow label, indicating Organizer.
Currently, the only function which can be used by organizers in the app is the check-in function. If the checkin feature needs to be enabled, please contact our Sales team.