Feedback as Seen by Participants
Once the event feedback has been activated, the link to it will be active in the participant's profile. The Go to feedback button will be available on the top of the profile page.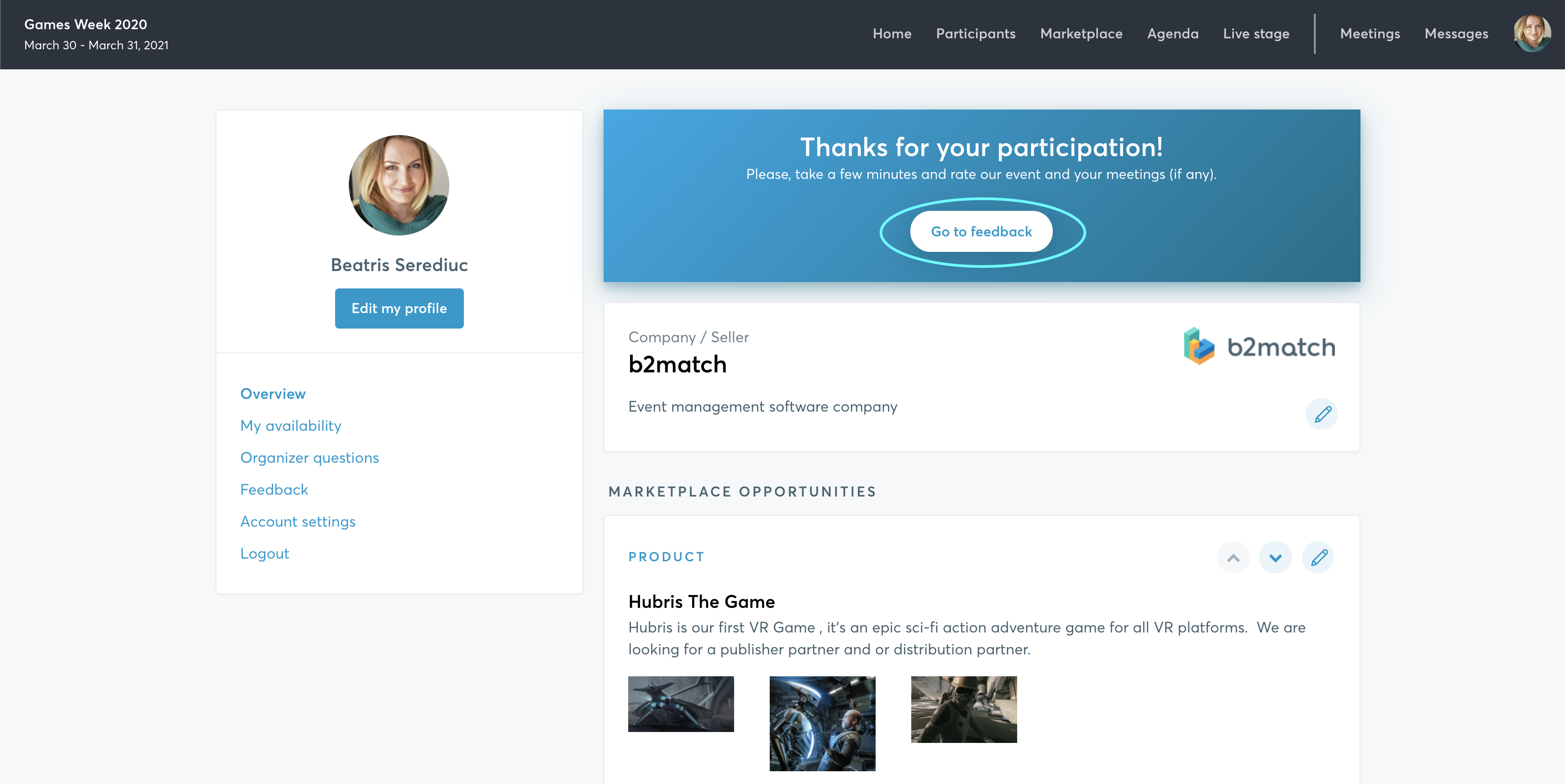 The participants need to tick their choices or fill in their answers for the event related questions. These have been previously added by the organizer or they are the default questions.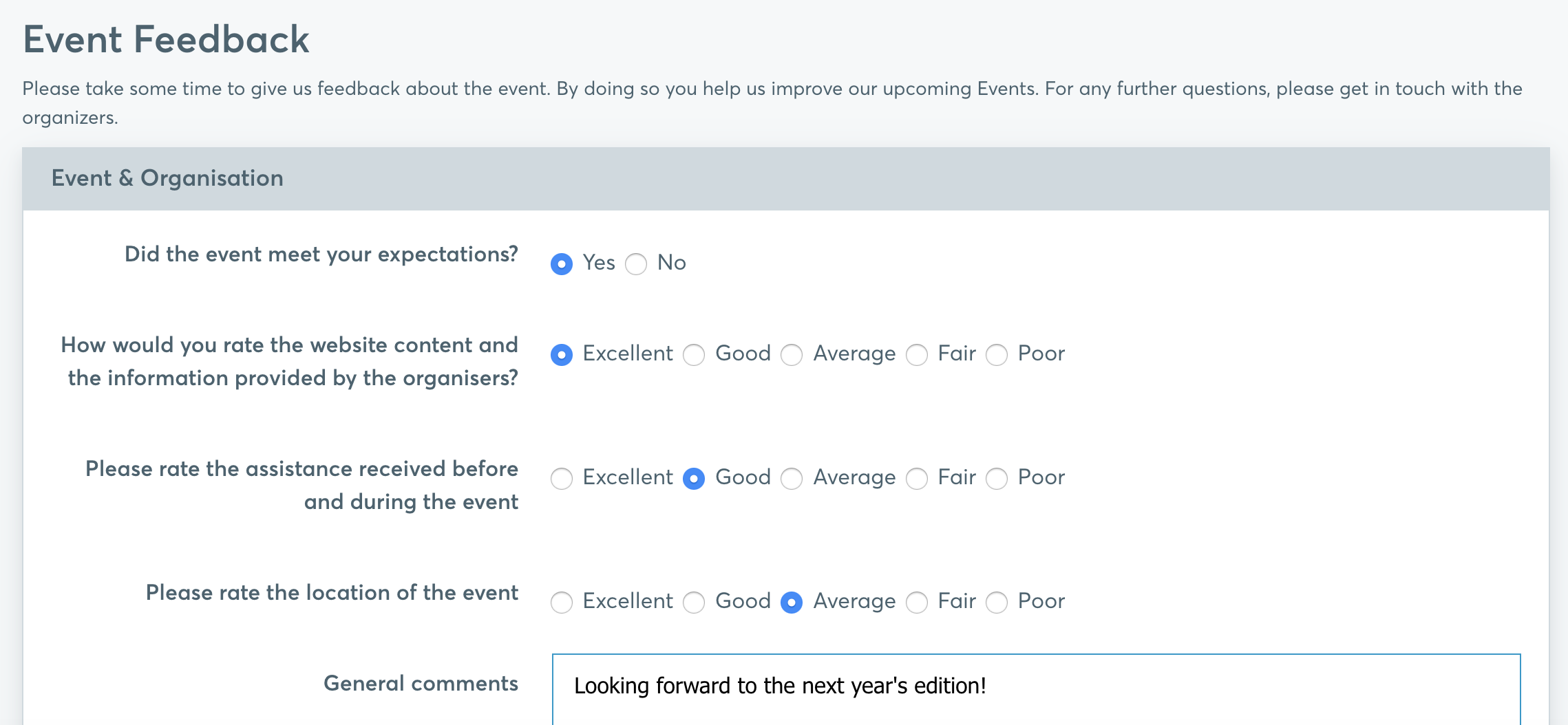 The participants can rate their meetings by ticking your choice and add comments. Choosing one rating option is mandatory.