How to mark participants as speakers
Contact us if you need to enable this feature, please note it is not included in all our packages.
Once enabled, a new page named Speakers will appear on the website, at the top menu.

In order to mark a participant as a speaker, you need to access the participant's profile panel in the organizer's tool.
Go to Participants in the organizer tool. In order to view and edit a participant's profile, click on them and the participant's profile panel window will open.
In Speaker Settings click on Edit, choose Yes and add the relevant details:

speaker bio
sessions to which they will be the speakers
presentations, if any

Save your changes.
The participant will now be listed on the Speakers page on the website.

Speakers page on the website
The participants marked as speakers will be sorted on the Speakers page by their last name by default. Their profile previews will contain their photo, name, and organization name. In order to see a preview of the speaker profile, click on their name.
A profile panel window with the following information will open:
Biography - the speaker's biography
Speaker sessions - the sessions where they participate as speakers


Speakers as seen in the agenda
The speaker and the speaker's details will be visible in the event agenda and participants' agendas, in the session's panel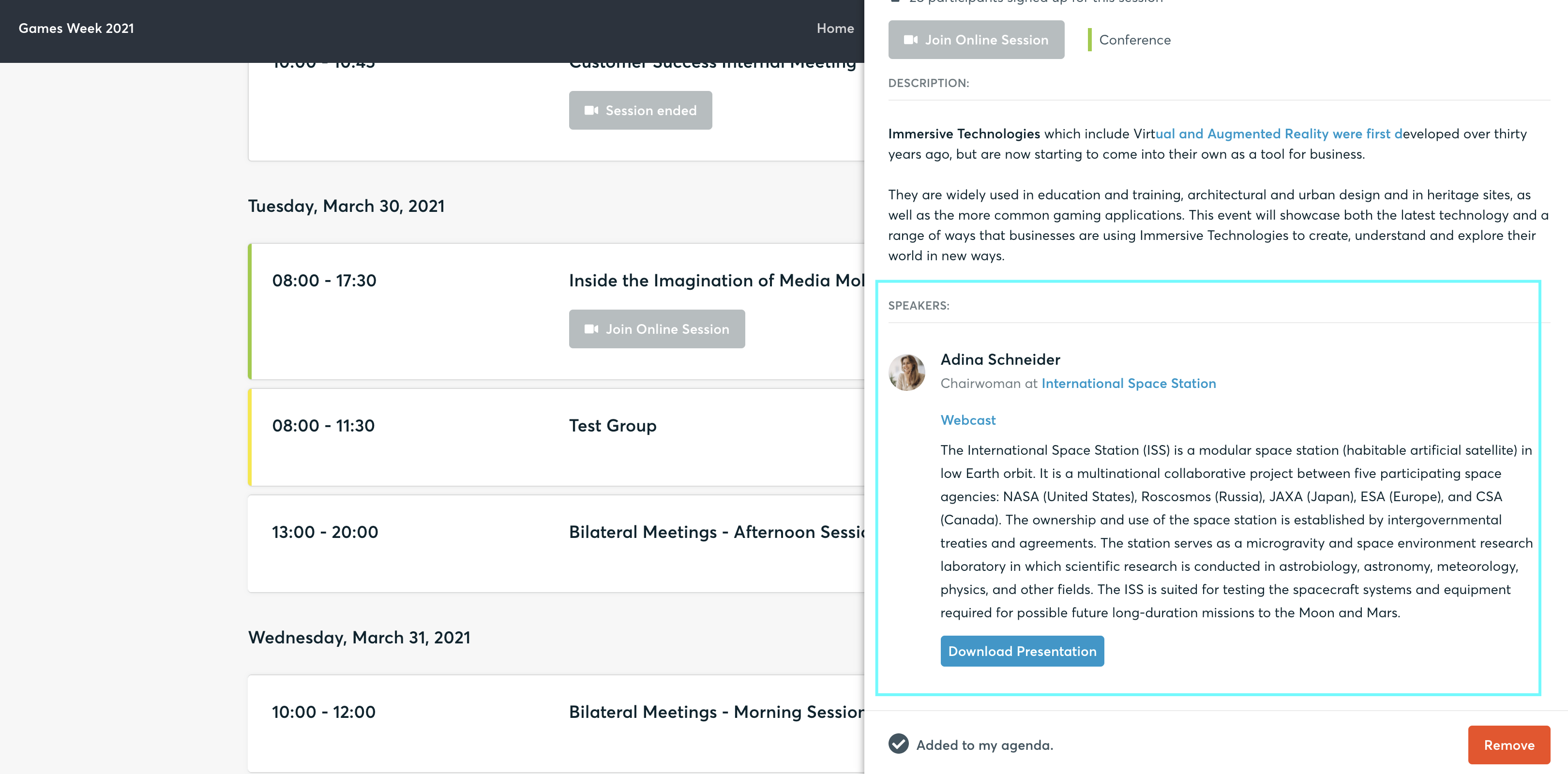 Presentation
The organizers are able to add a presentation on the speaker's behalf (one document). Various file formats can be uploaded (jpeg, png, pdf) with a maximum of 2 GB.