How to request meetings - a step by step guide for participants
You can only request and receive meeting requests once the booking phase is open. The booking time frame is decided by the event organizers. If the booking phase is open, you will see the information in your profile overview.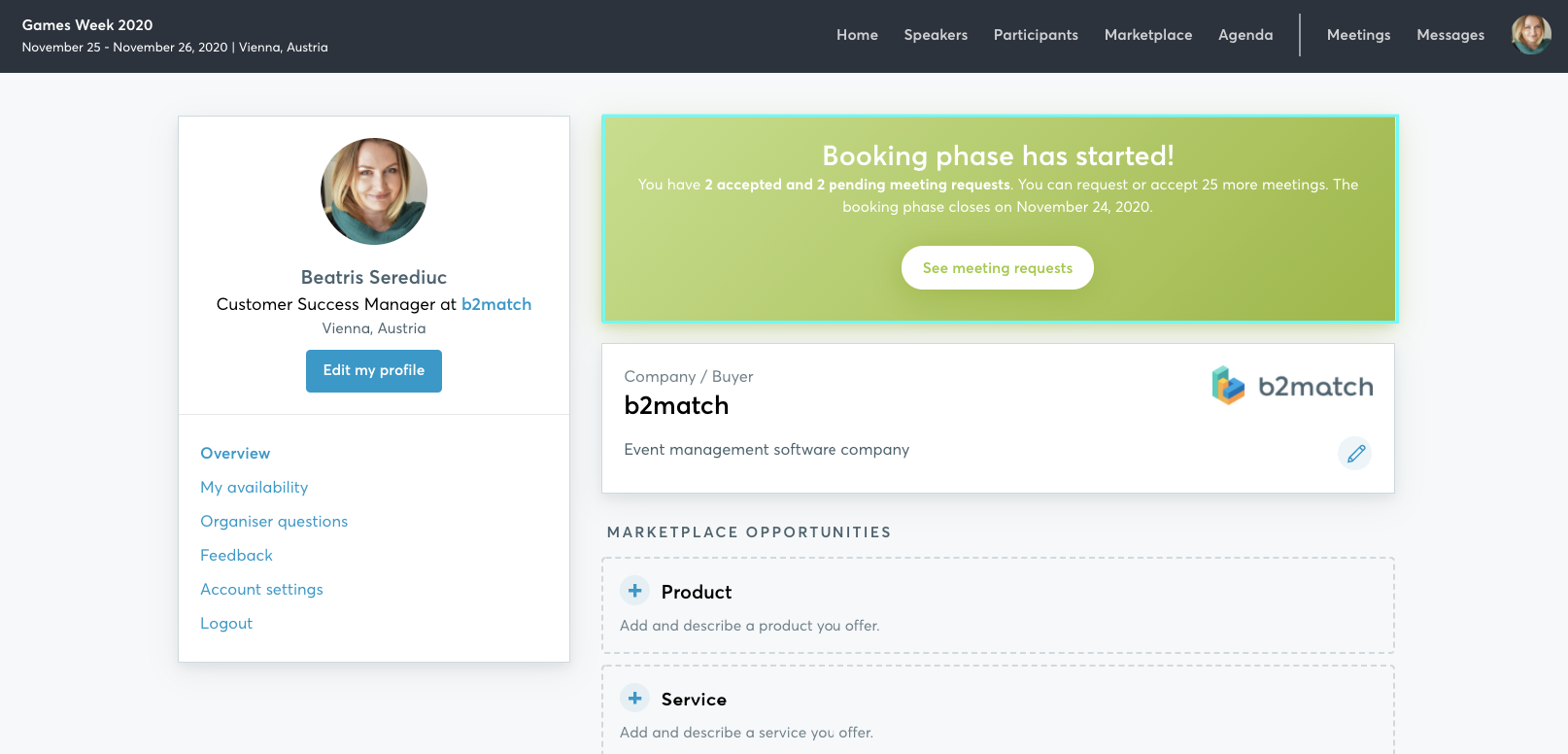 In order to book meetings, click on Book meetings now or go to the Participants/Marketplace page.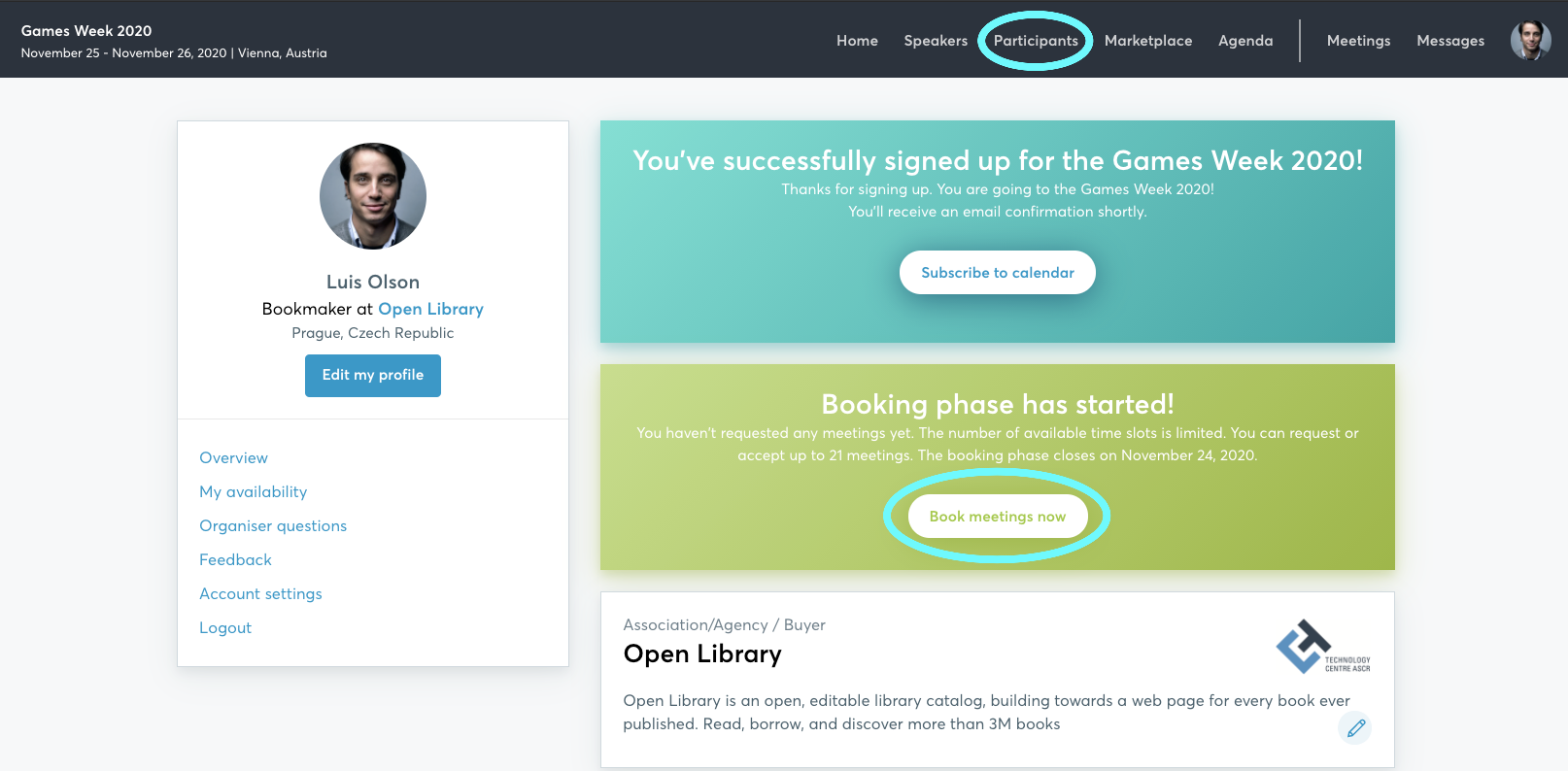 Go to Participants page or the Marketplace page, at the top of the website.
Browse through the participants or the Marketplace entries.
Select the filter Matchmaking filter to only display participants who will participate in the matchmaking sessions. Use other filter options such as country, organization types, etc, to identify suitable matches.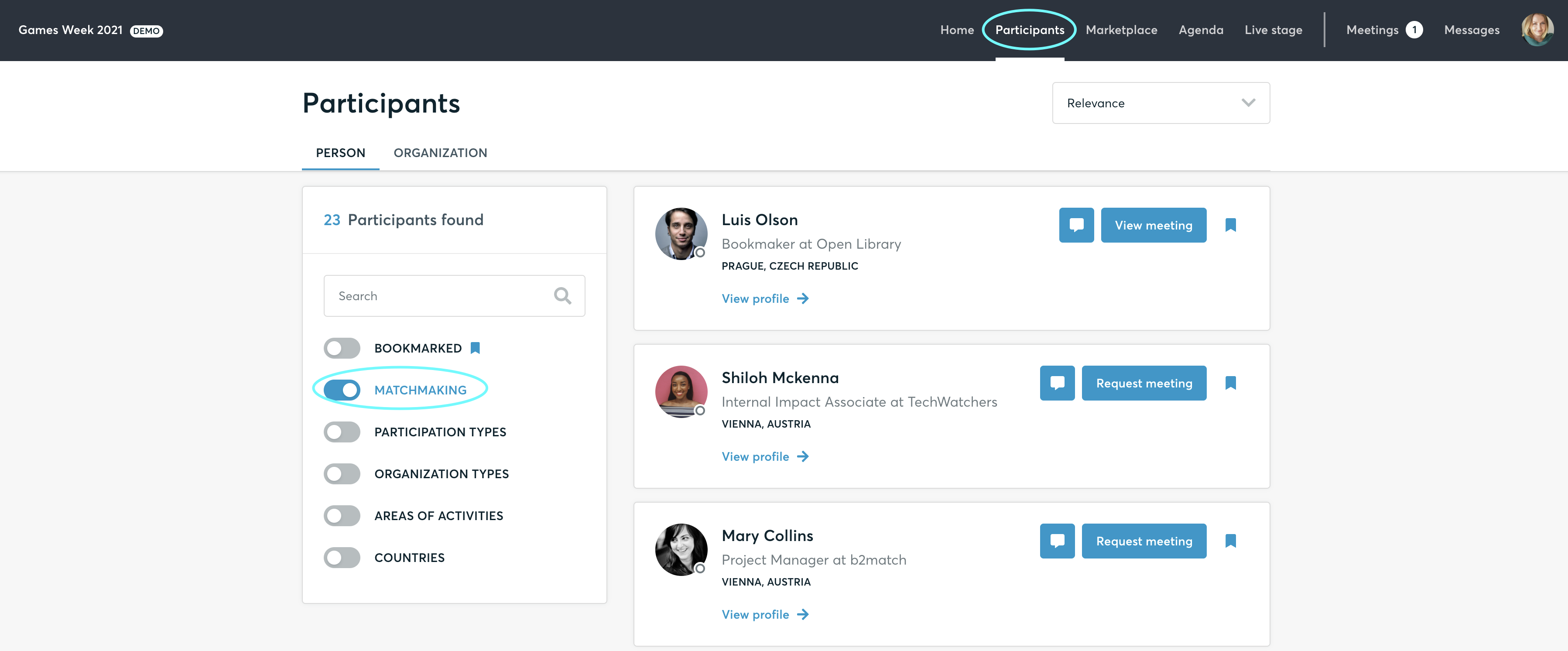 Only the participants who selected common matchmaking sessions will be shown to you. Contact your event organizer if you are not able to book meetings.
You have two ways of requesting meetings:
1. Click on Request meeting to directly request a meeting or on the message icon to write a message to the participant. Depending on the settings decided by the event organizer, your meeting will be accepted, scheduled or pending.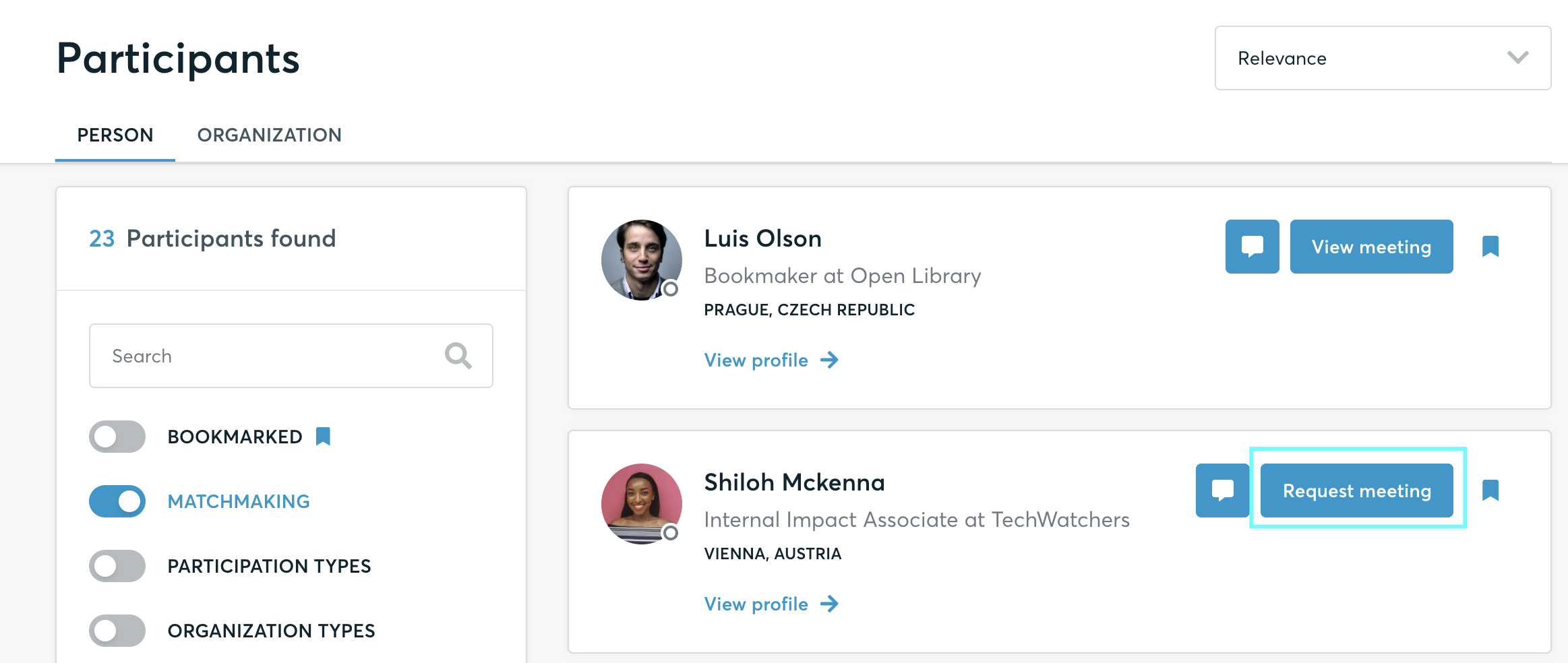 2. By going to the participant's profile:
Click on View profile to see the full participant profile and the Marketplace entries. You will have the complete information about the participant and their organization.

Click on Request meeting to request a meeting.

Depending on the settings defined by the event's organizer, your meeting status will be as follows:
Waiting for confirmation - this means that the meetings need to be approved by the invitee
Meeting accepted - the invited participant has accepted the meeting and the organizer will schedule it
Meeting scheduled - the meeting has been accepted and scheduled.
In this case, the details of the meeting will be displayed here.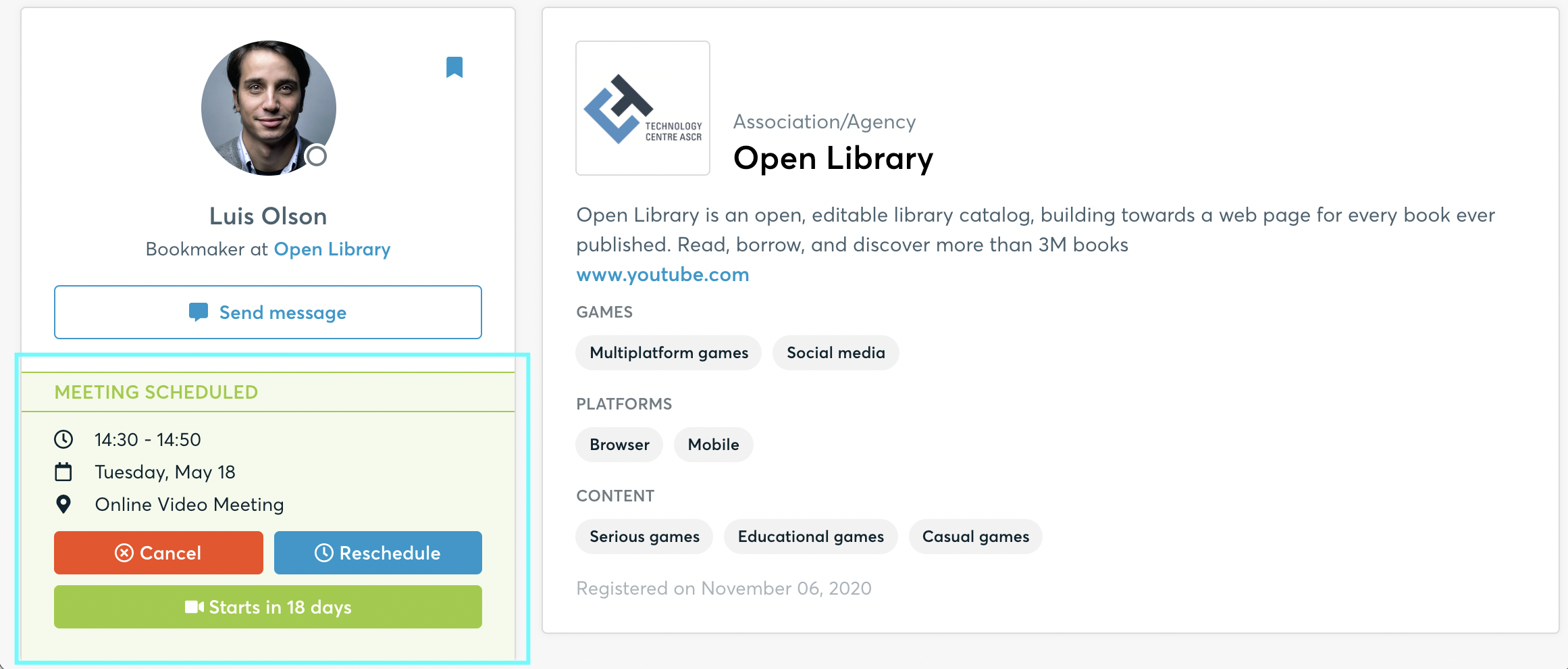 You can manage your meetings in the Meetings menu.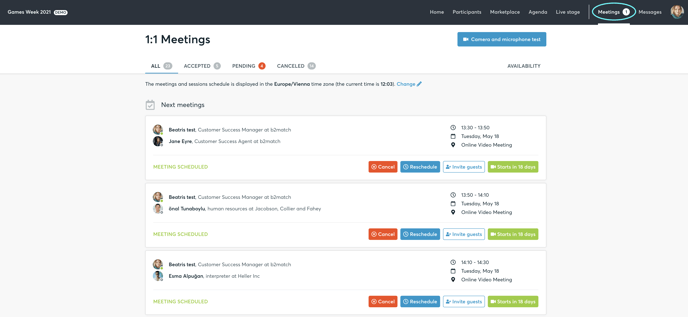 A high quality profile and adding Marketplace opportunities will augment the number of your meetings and will enhance the matchmaking experience.