There are two ways of setting and printing badges with b2match: by customizing the badges the organizer tool and printing them all at once using a regular printer or printing simple (non-customized) badges on-site.
For the second option, b2match can provide you the printer or you can order it yourself. The model is Brother label printer QL-820NWB and the paper standard roll measure is 62mm.
Once you have the printer, plug it in and turn it on; the date and hour will be displayed. Next, you need to remove the template mode and connect it to wifi.
make sure the template mode is off

Menu - Template Settings - Template Mode - Off.
connect the printer to wi-fi by following the steps below

Menu - WLAN - On
Menu - WLAN - Network Mode - Infrastructure mode
Menu - WLAN - Infra Manual Settings - here the printer will search for the available wireless networks. Choose yours and enter the password.
The printer should be now ready for printing. If you're trying to do a test print and it doesn't work, check the Other Settings section of this article.
How it Works
Login to the b2match app by using your admin account and choose the event for which you'd like to print the badges. If the check-in feature needs to be enabled, please contact our Sales team.
Once you chose the event, go to Printer settings in the app menu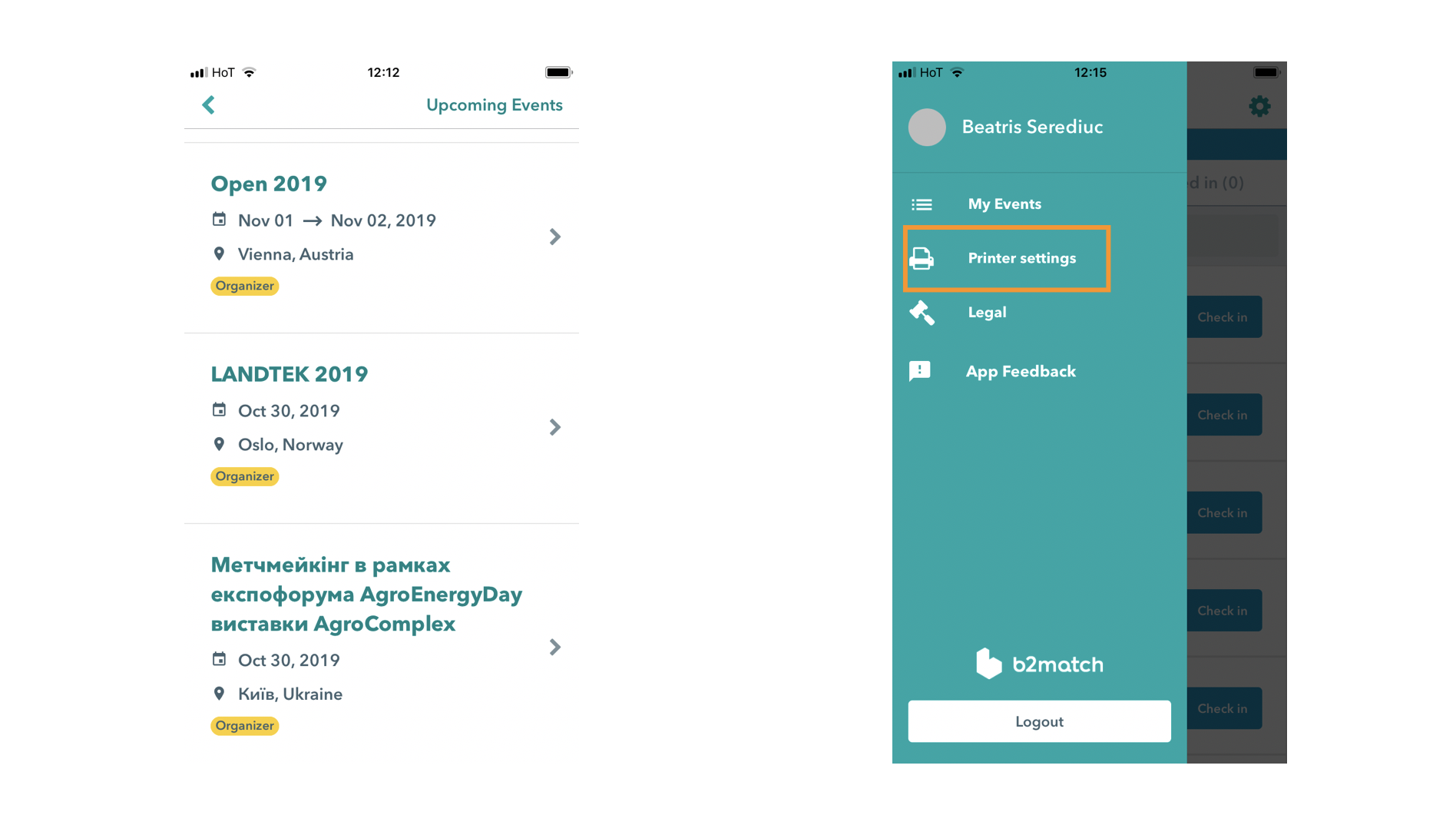 Click on Search for printers. The app will display the printers available.
If you get the message No printer found. Please add one, make sure

the printer is connected to the wifi and that your mobile phone is connected to the same wifi as the printer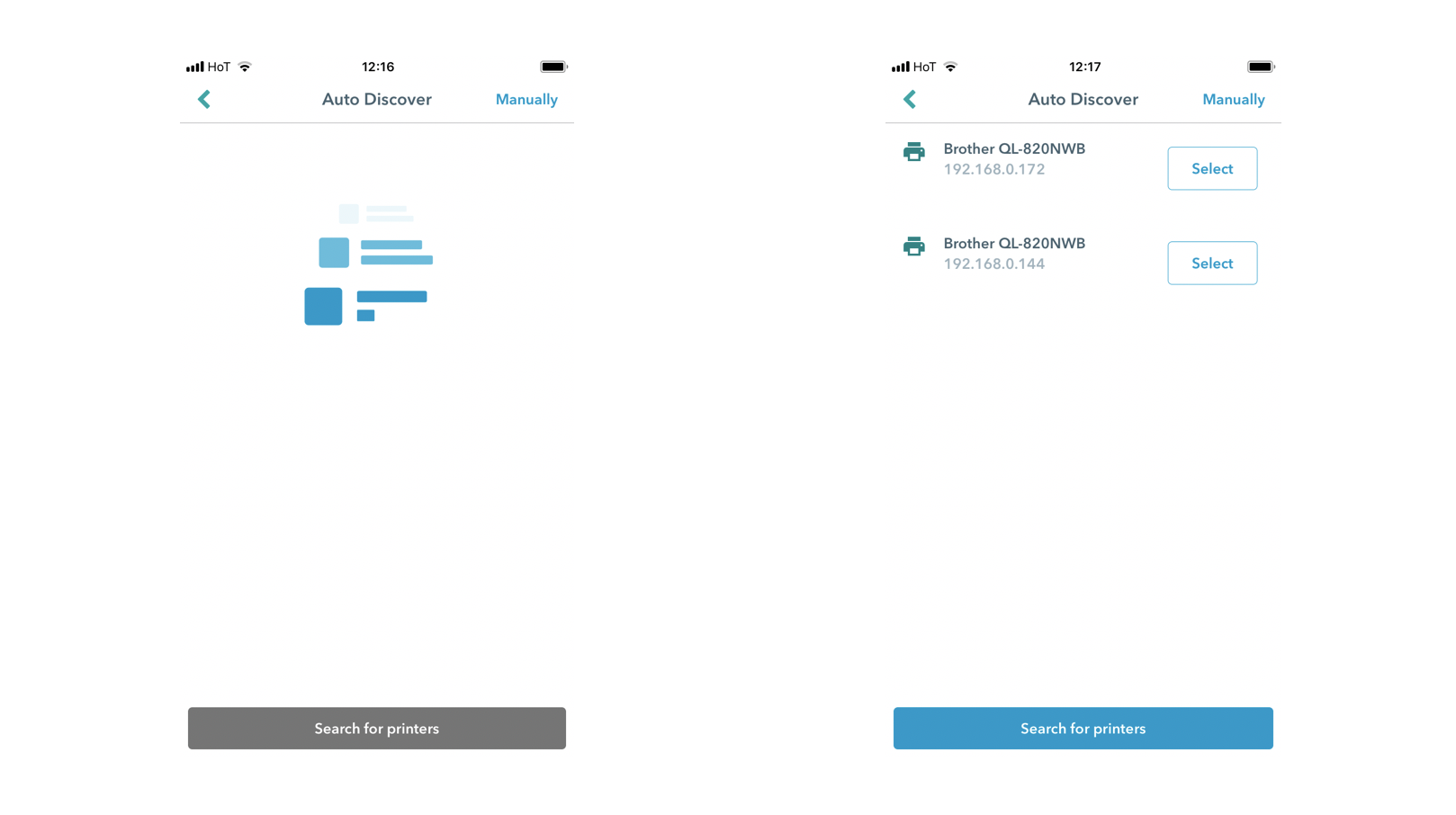 select the printer which you will use. In case you need to distinguish between printers, go to Menu - WLAN - WLAN Status - Infrastructure Mode and check the IP in Ip Addr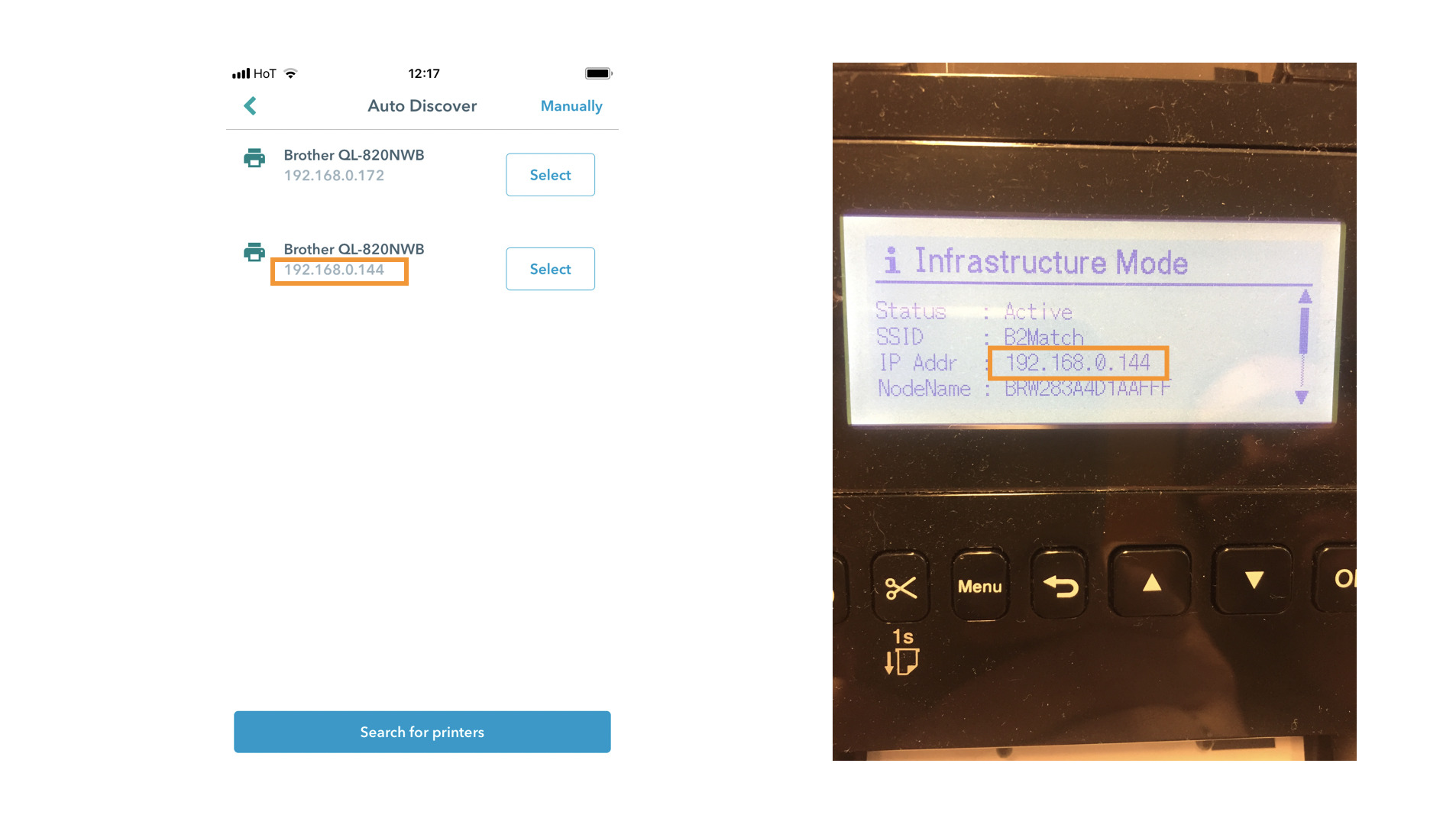 select paper type to 62mm and tick Autocut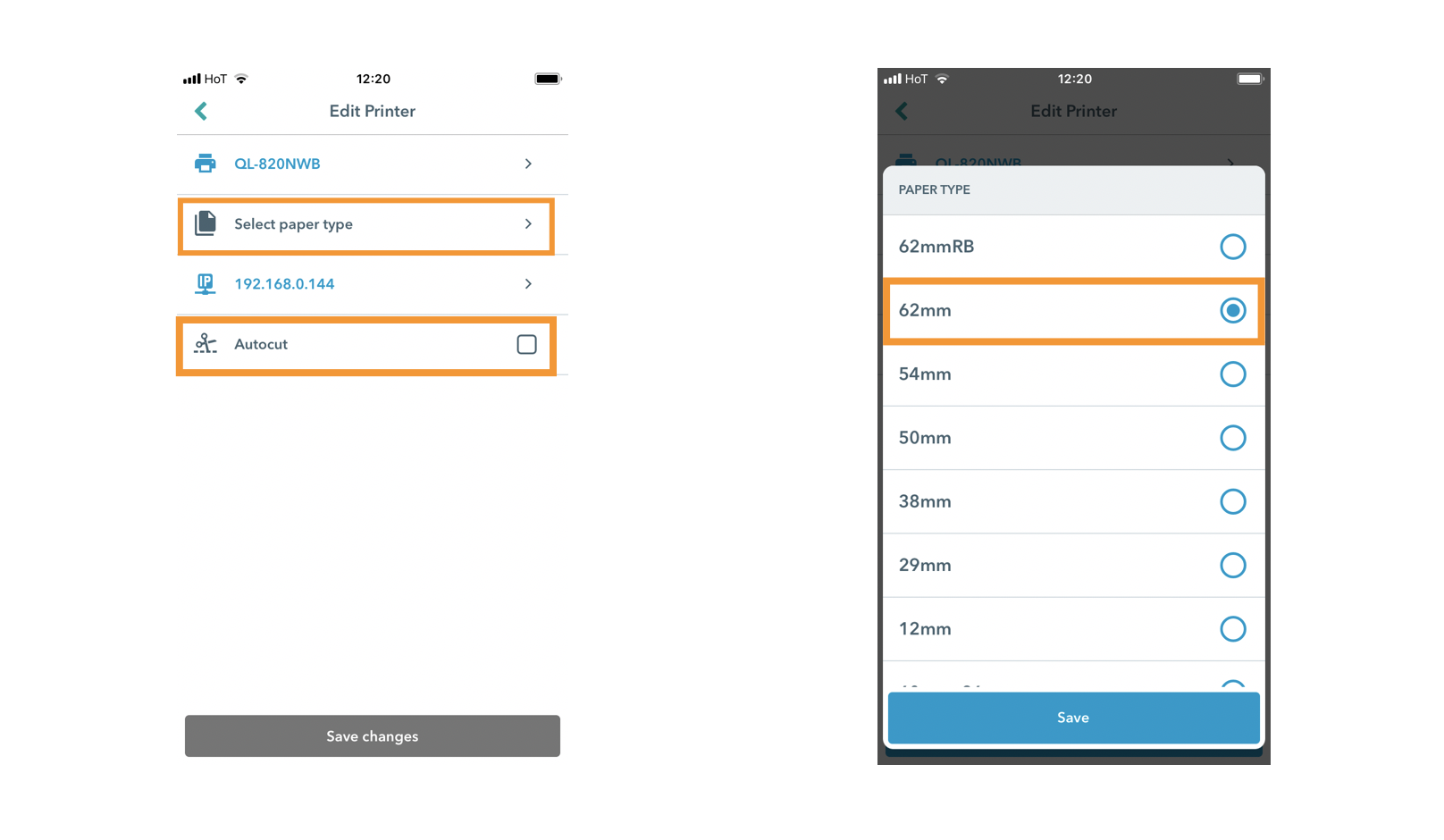 Select the participant and click on Print Badge. The badge will be printed as seen in the picture below.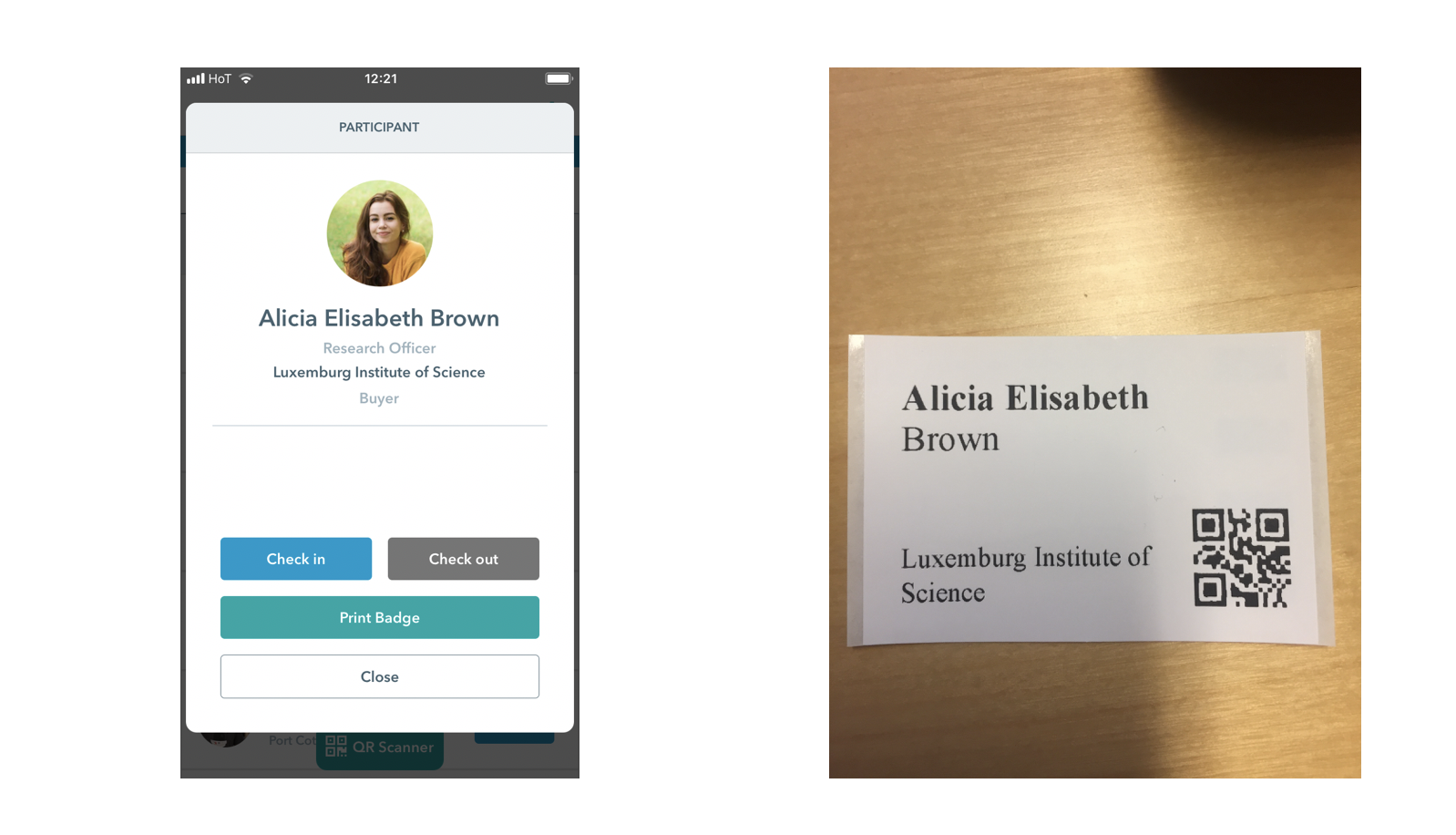 On-Site Recommendations
The printers and the mobile phones managing the on-site printing should be connected

to a separate wifi network

from the participant's network. Using the same wifi can cause a slow networking response or total outage of the printers.
Test the printers in advance, by using the same wifi network which you will use on-site, if possible.
Other Settings
make sure that in Settings you have the ones below

Print Density (2 colors) - Color 1 (Black) - 0 and Color 2 (Red) - 0
Auto Cut - Auto Cut
LCD Contrast - 0
Backlight - On
Eco Charging - 100%

make sure the Template Settings are the ones below

Confirm Print - On
Serialize Mode - Cont From Last
Default Print Quantity - 001
Preset Template - Show

make sure the Administration settings are the ones below

Command Mode - P-touch template
Unit - mm.