1. Download Zoom
Download and start Zoom. Note that you need the Pro account in order to have access to the streaming services.
2. Create the Zoom meeting room
Make sure you set your Zoom meeting at the the same time as the b2match agenda session for which you will use it.
3. Configure your live stream
Start it the meeting and go to More - Live on Custom Streaming Service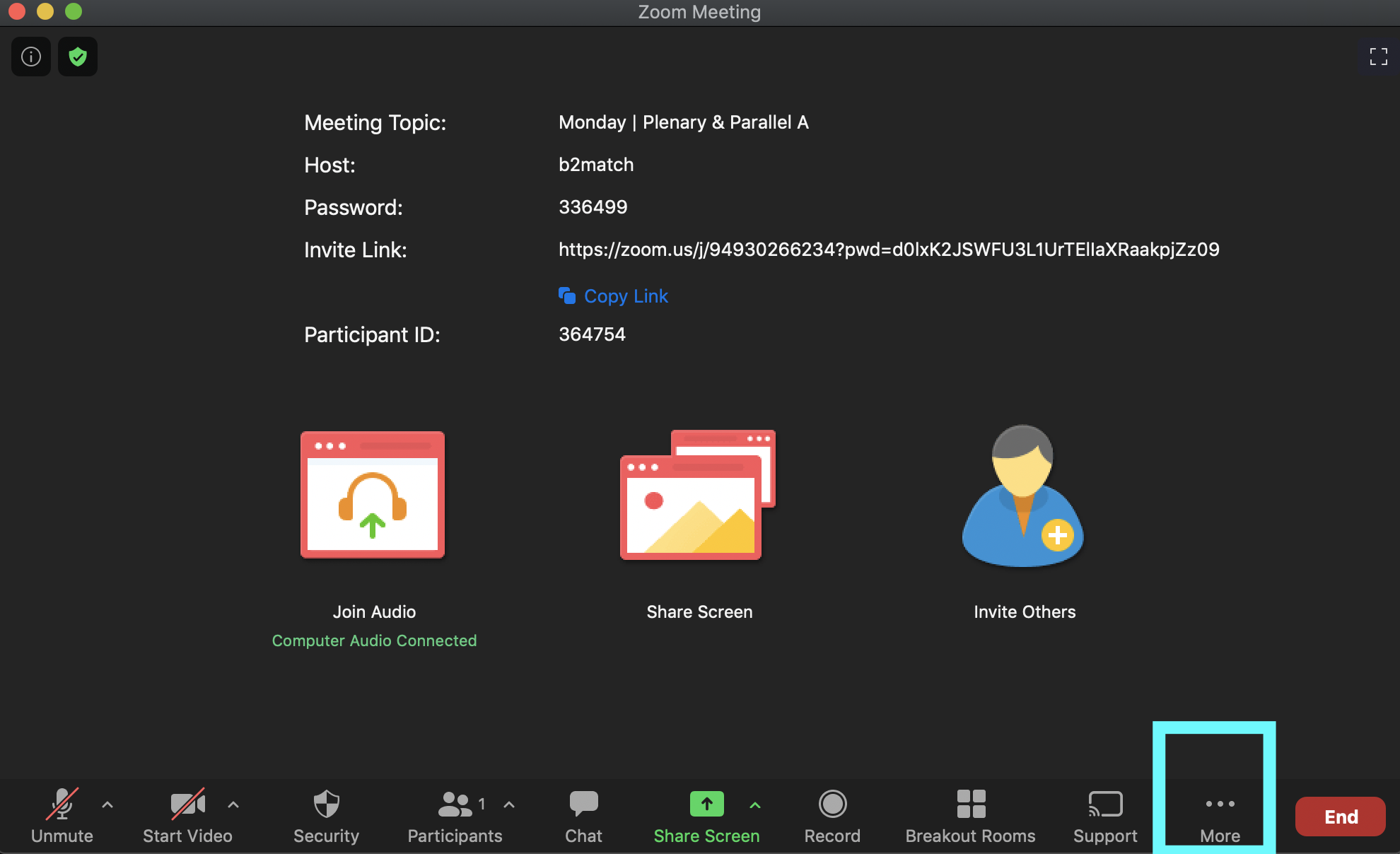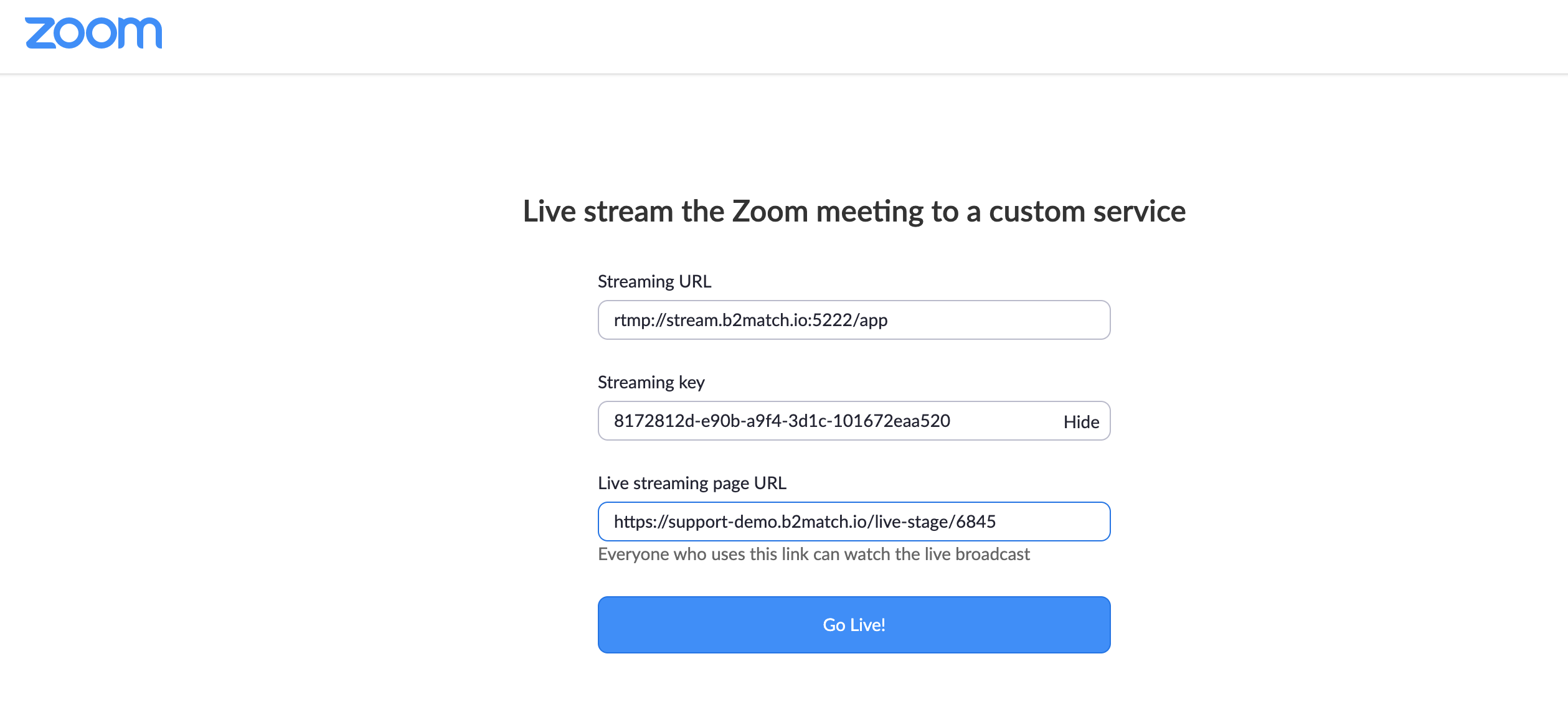 Here, copy & paste the required parameters.
Copy & paste the streaming URL and the stream key from the organizer's tool - Agenda - Locations.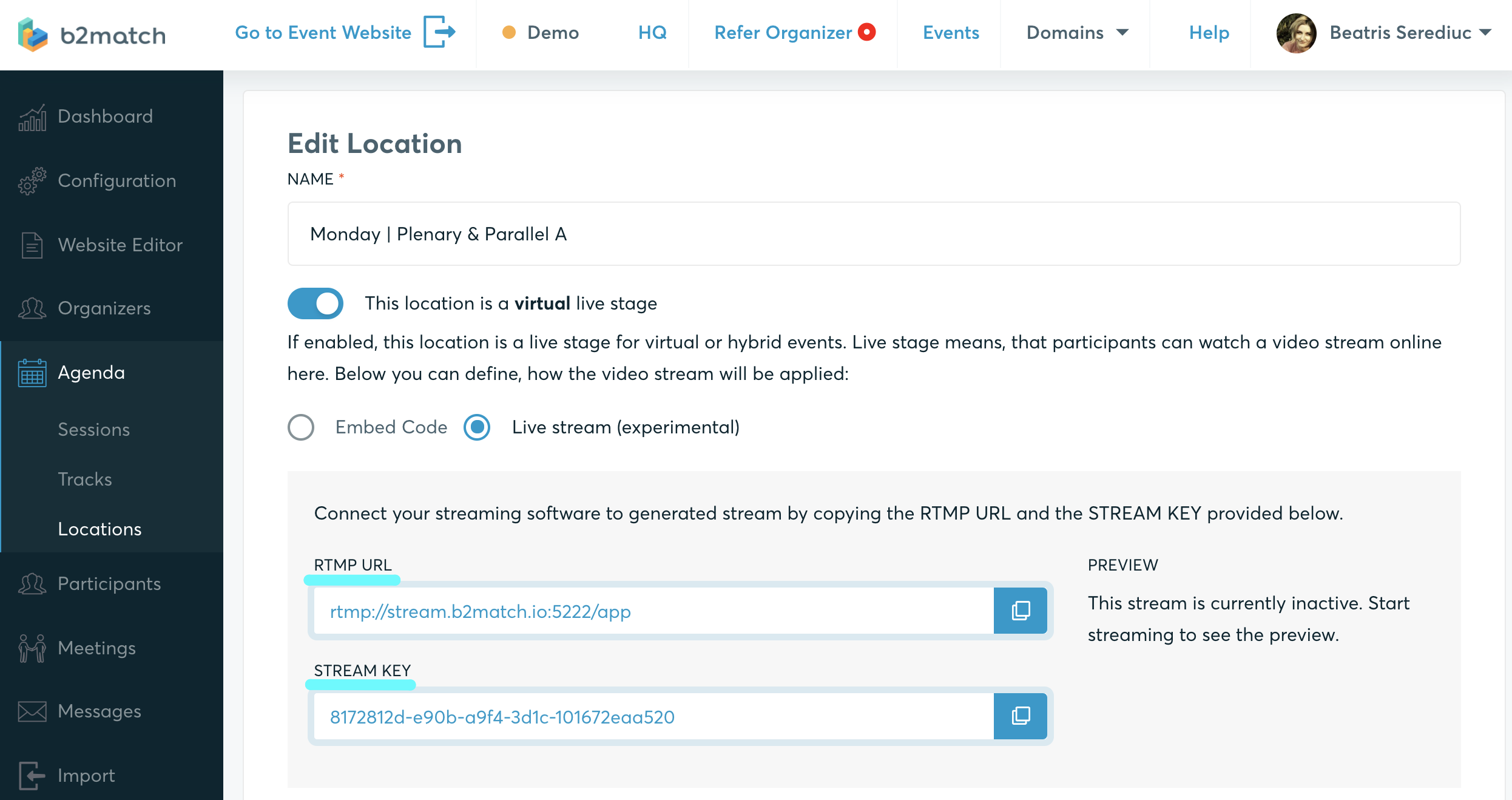 The streaming page URL is the website link to your live stage page.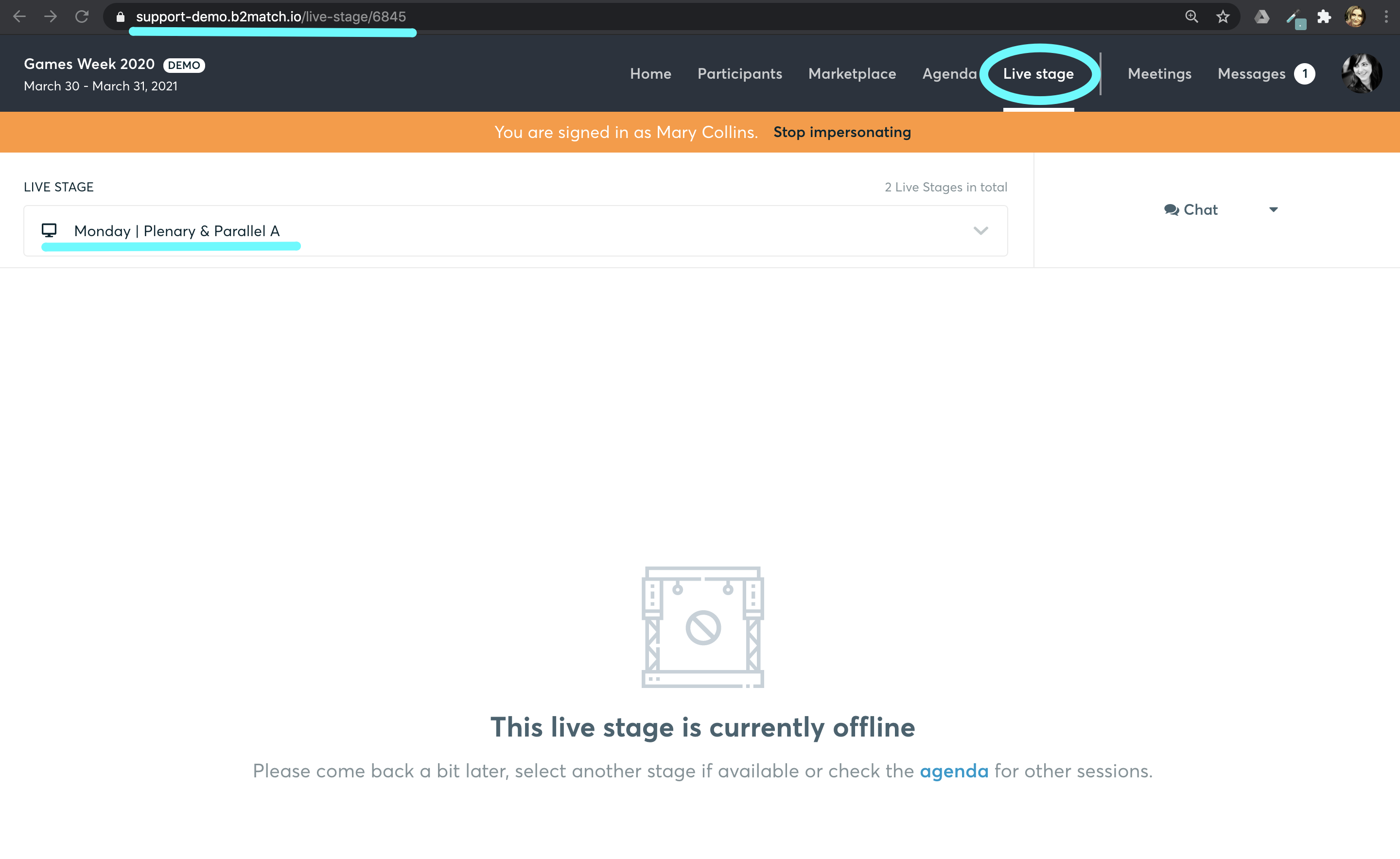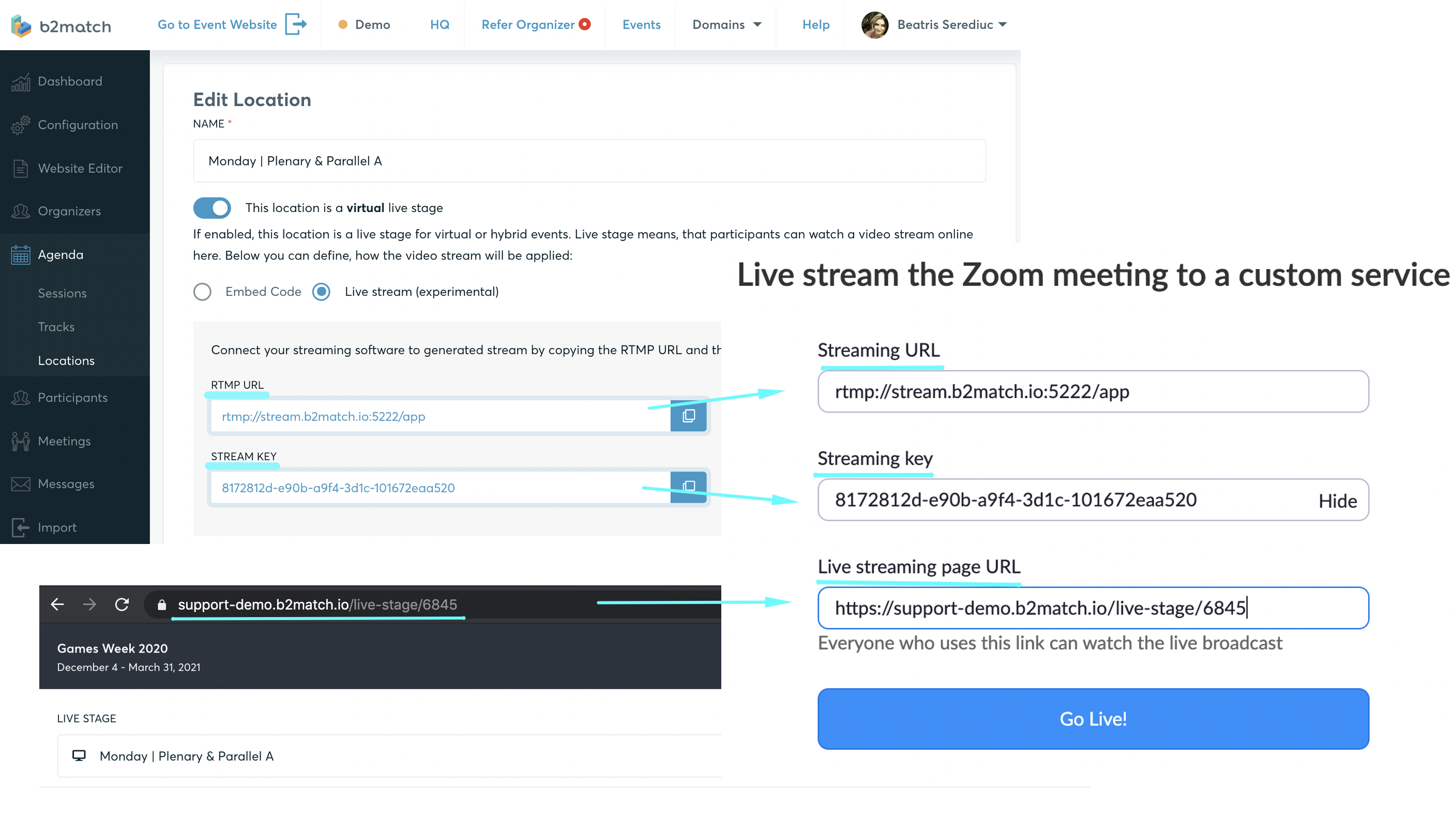 5. Assign the location to the b2match agenda session
Go to Agenda, edit the session and assign it the live stage location.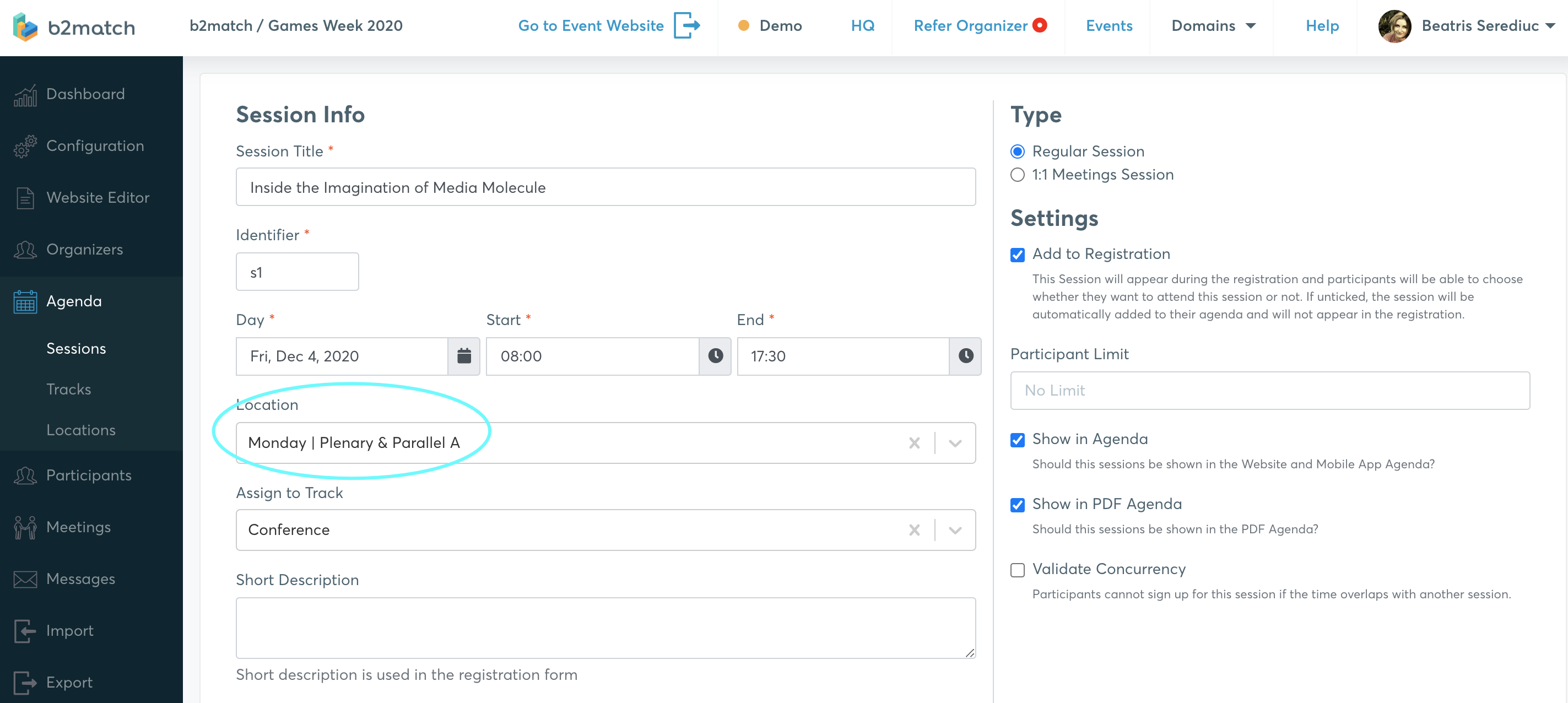 6. Start and test the streaming
Click on Go live in Zoom and start streaming. You can set up a test session prior to the event day, and invite speakers and moderators.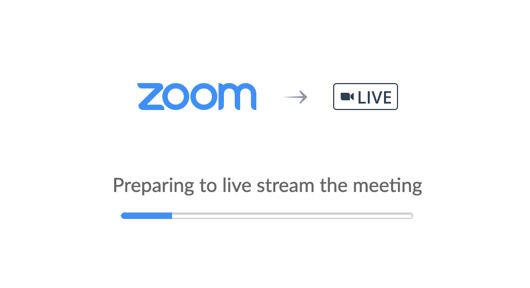 The speakers and the moderators need to enter the Zoom room before the meeting. They can use the chat integrated in Zoom which won't be visible on the live stage page.
The participants will access the live stage via their agenda or via the live stage page on the website (depending on the event settings decided by the organizer).