The Marketplace allows your participants to create offers and showcase products, which will attract suitable business partners to their organization's profile.
In the new version of b2match, the Marketplace opportunities are connected to the organization's profile and will be transferred from one event to another.
All Marketplace opportunities created by members of the same organization will be visible in the Marketplace on the organization's profile.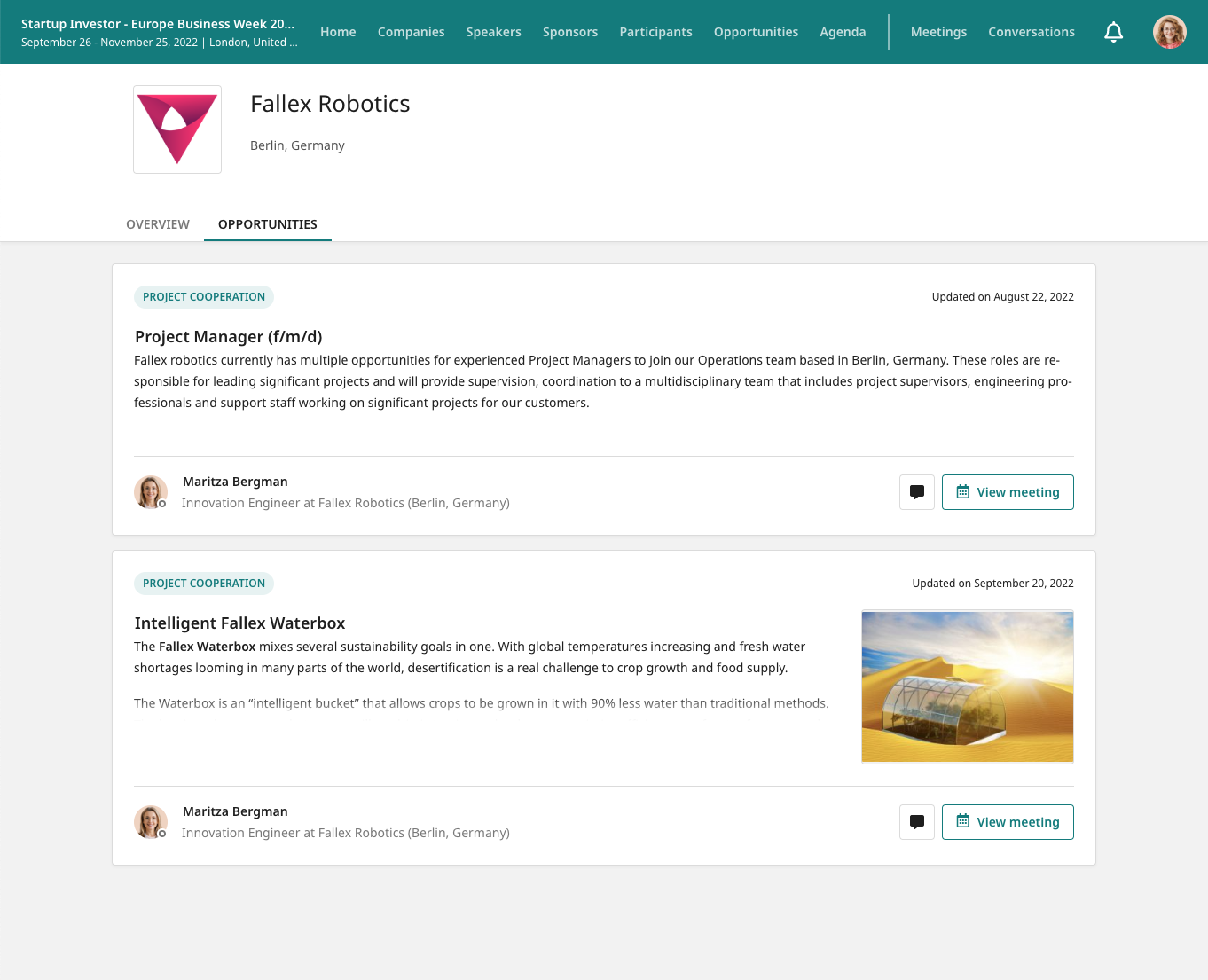 Newly created opportunities will be automatically visible, however, if the organization wishes to show opportunities created on a different event, the members of the organization will need to edit them and make them visible by clicking on the toggle button Visible on this event.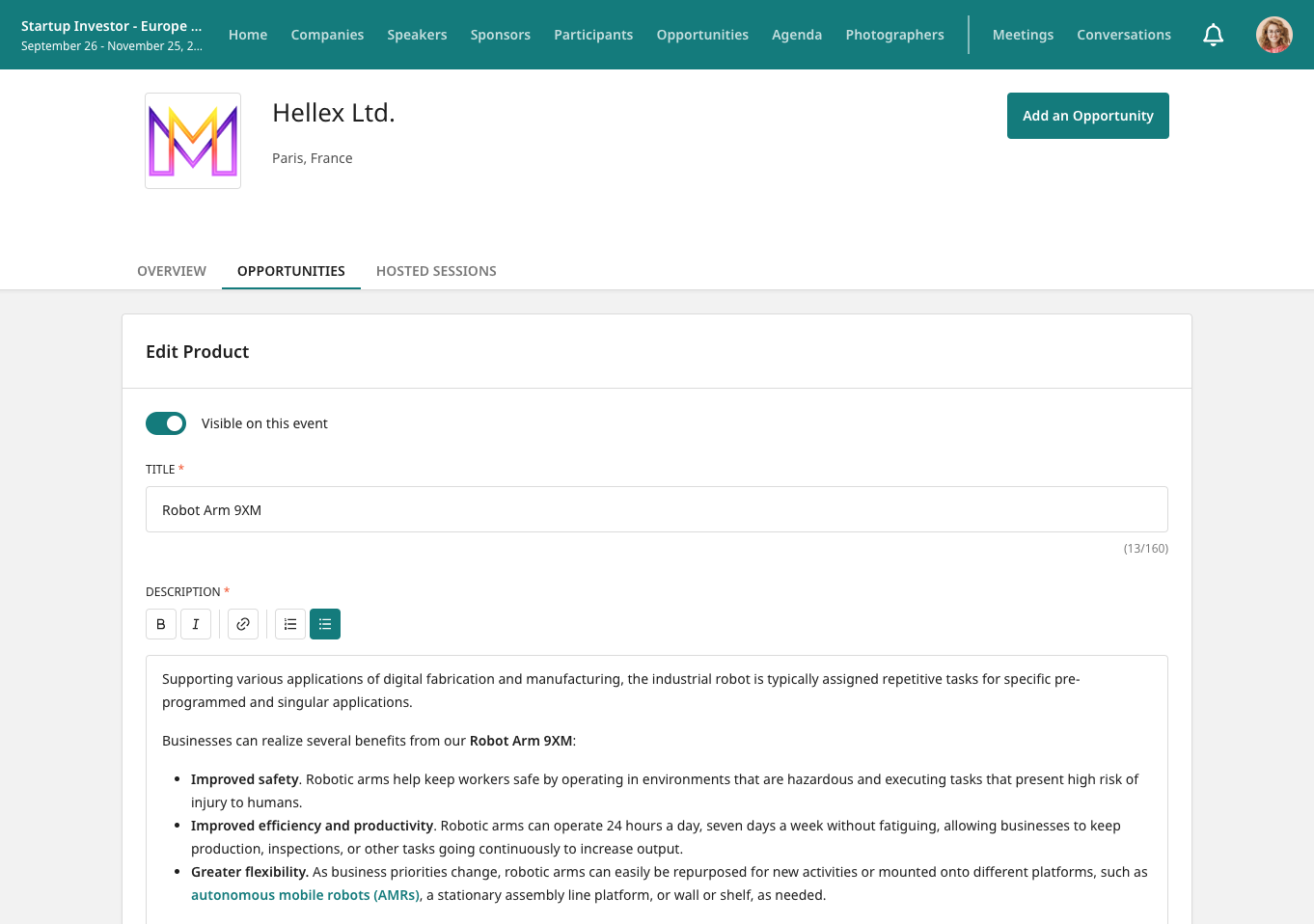 Marketplace on the participant's dashboard
Participants can now add opportunities by clicking the Add an Opportunity button in the Marketplace tab and on their organization's profile in the Companies tab.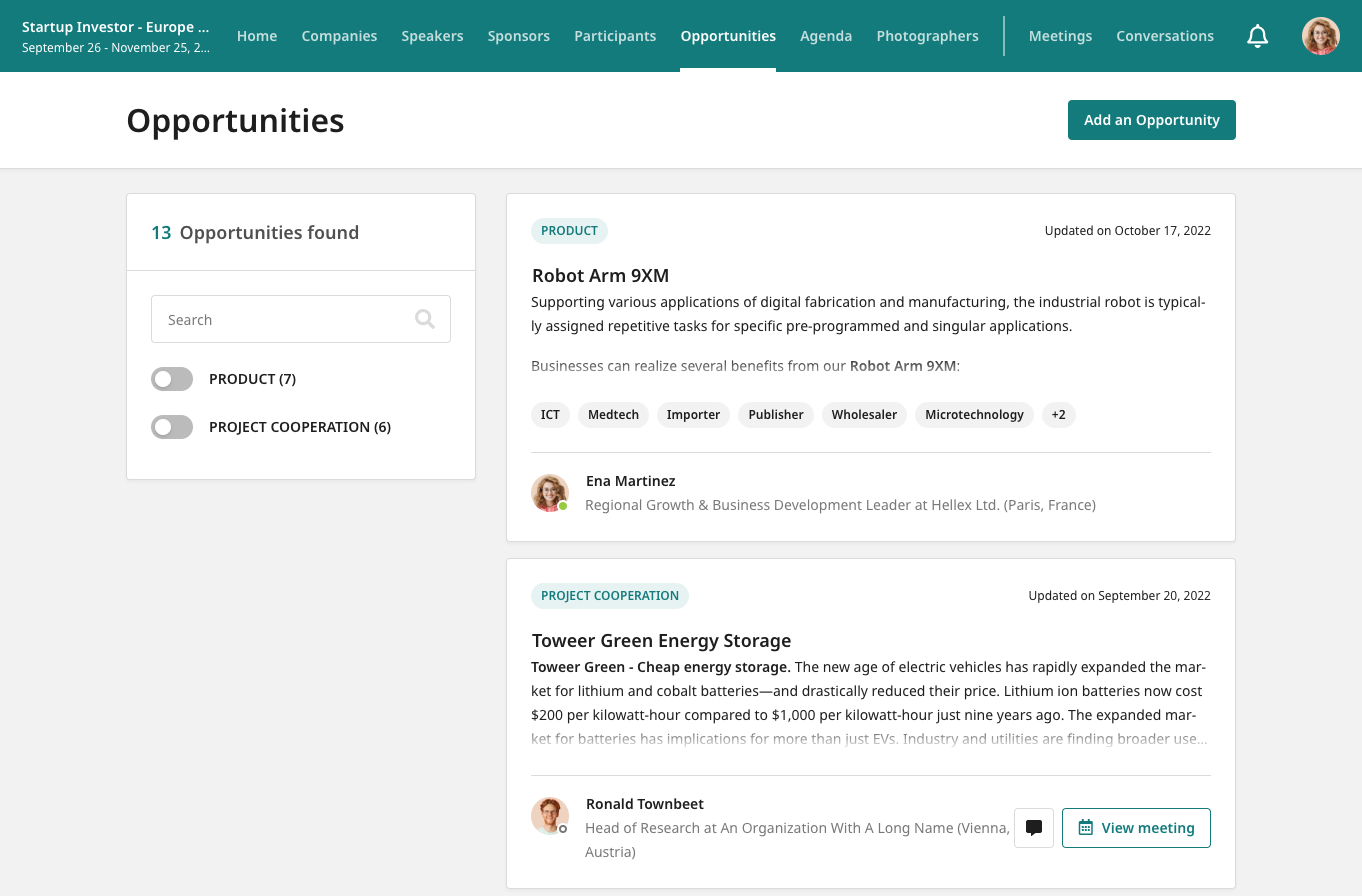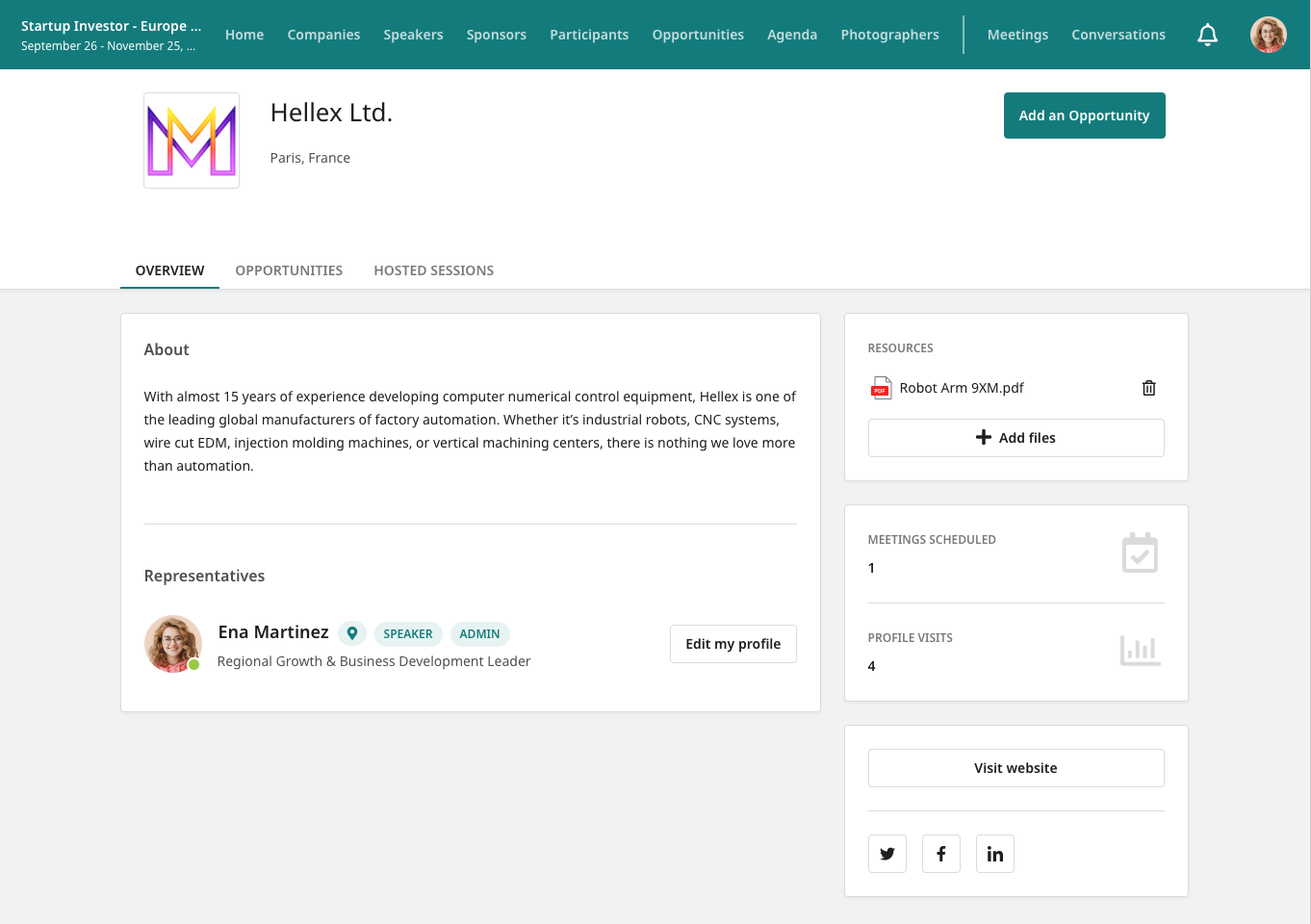 After browsing opportunities in the Marketplace tab, participants can now open the single marketplace opportunity page by clicking on the Marketplace opportunity's title.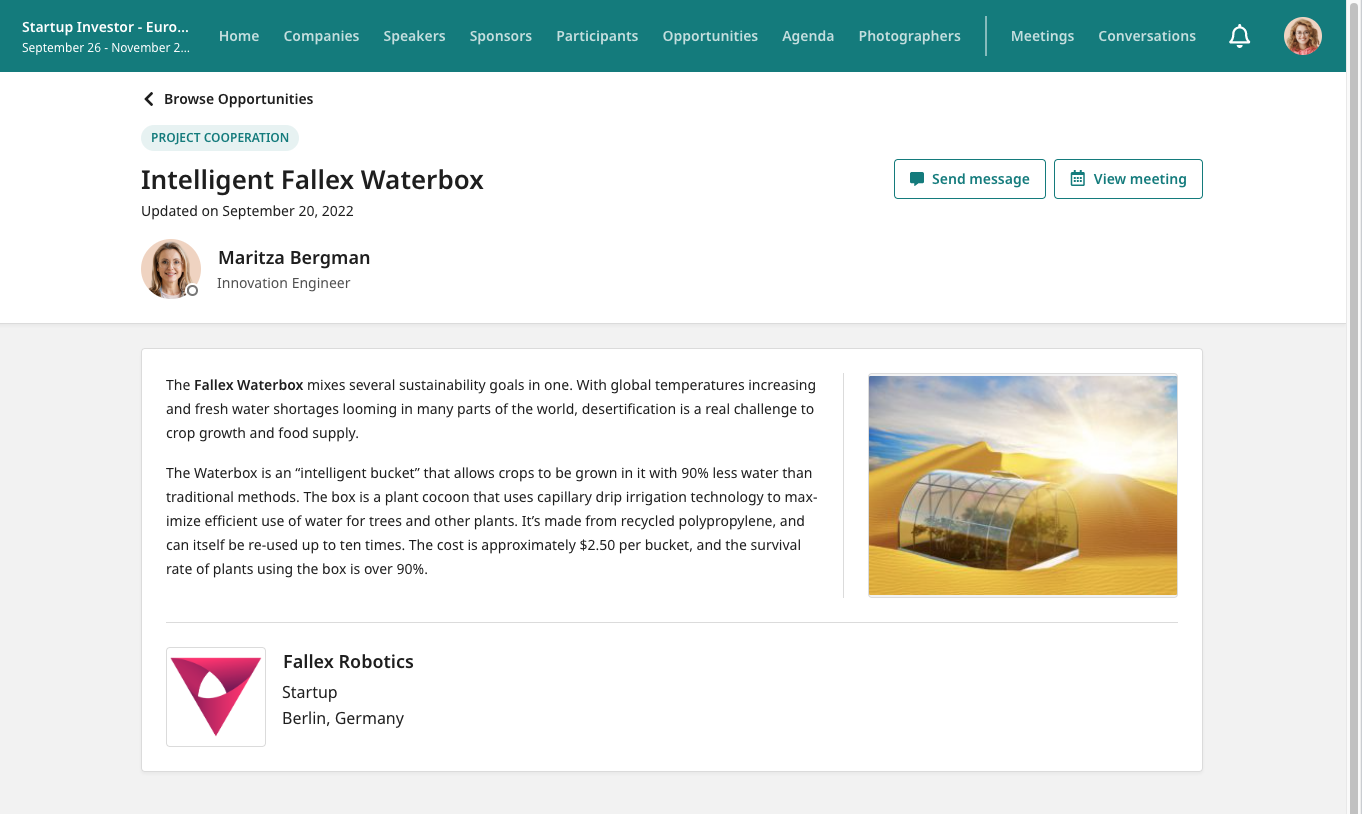 Similar opportunities have also been added on this page. The opportunities are displayed depending on the marketplace application keywords. If you wish to disable this option, please contact us.
Marketplace in the organizer's tool
The organizers can view and edit all marketplace opportunities in the Organizations tab by clicking on an organization's row and selecting the Marketplace menu.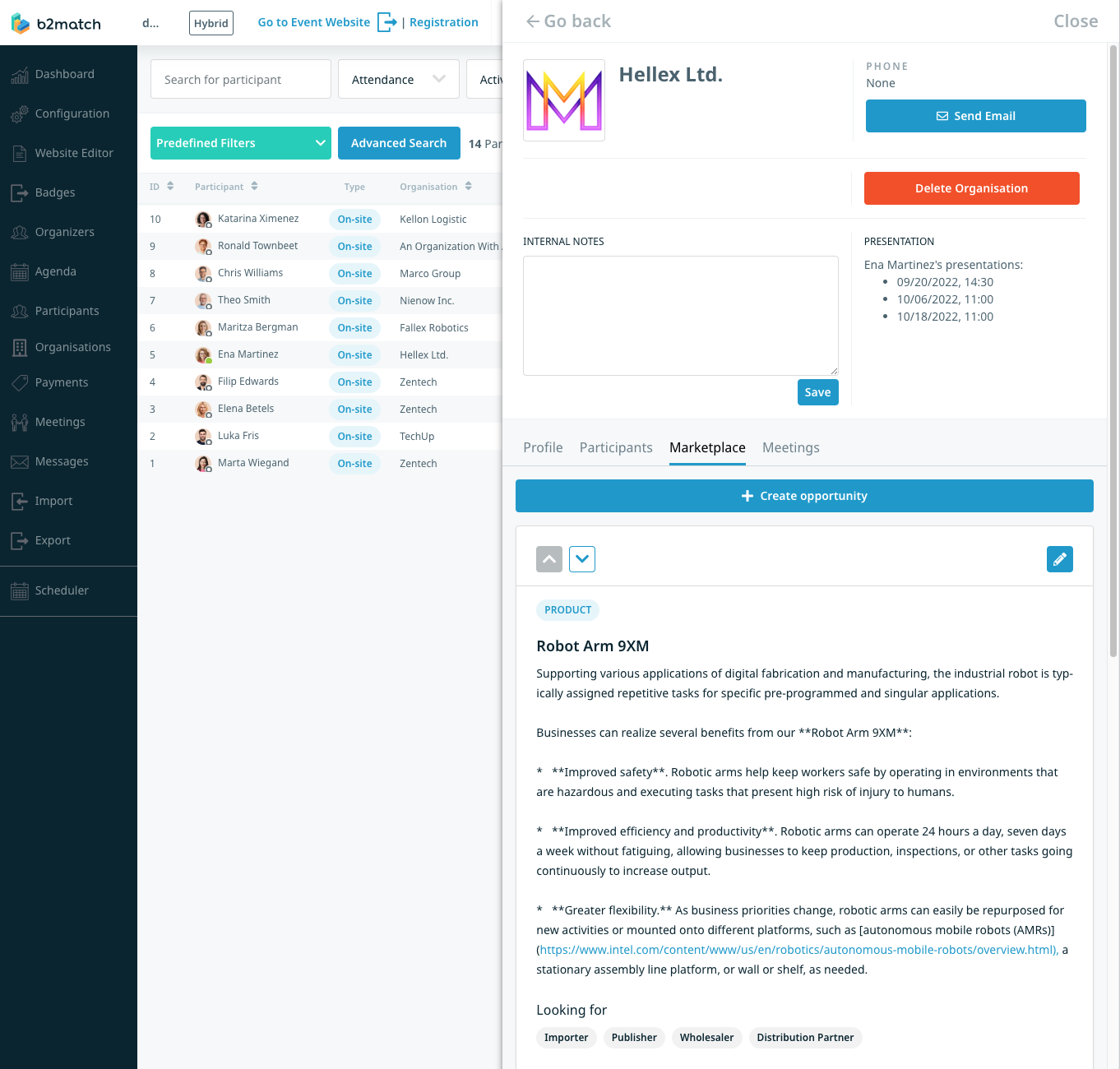 Marketplace in the Export section
In the Export section you can download a detailed Excel file containing all the data related to the Marketplace opportunities. The file contains a separate sheet for each Marketplace category (Product, Service, etc.) to provide a clear overview of the data.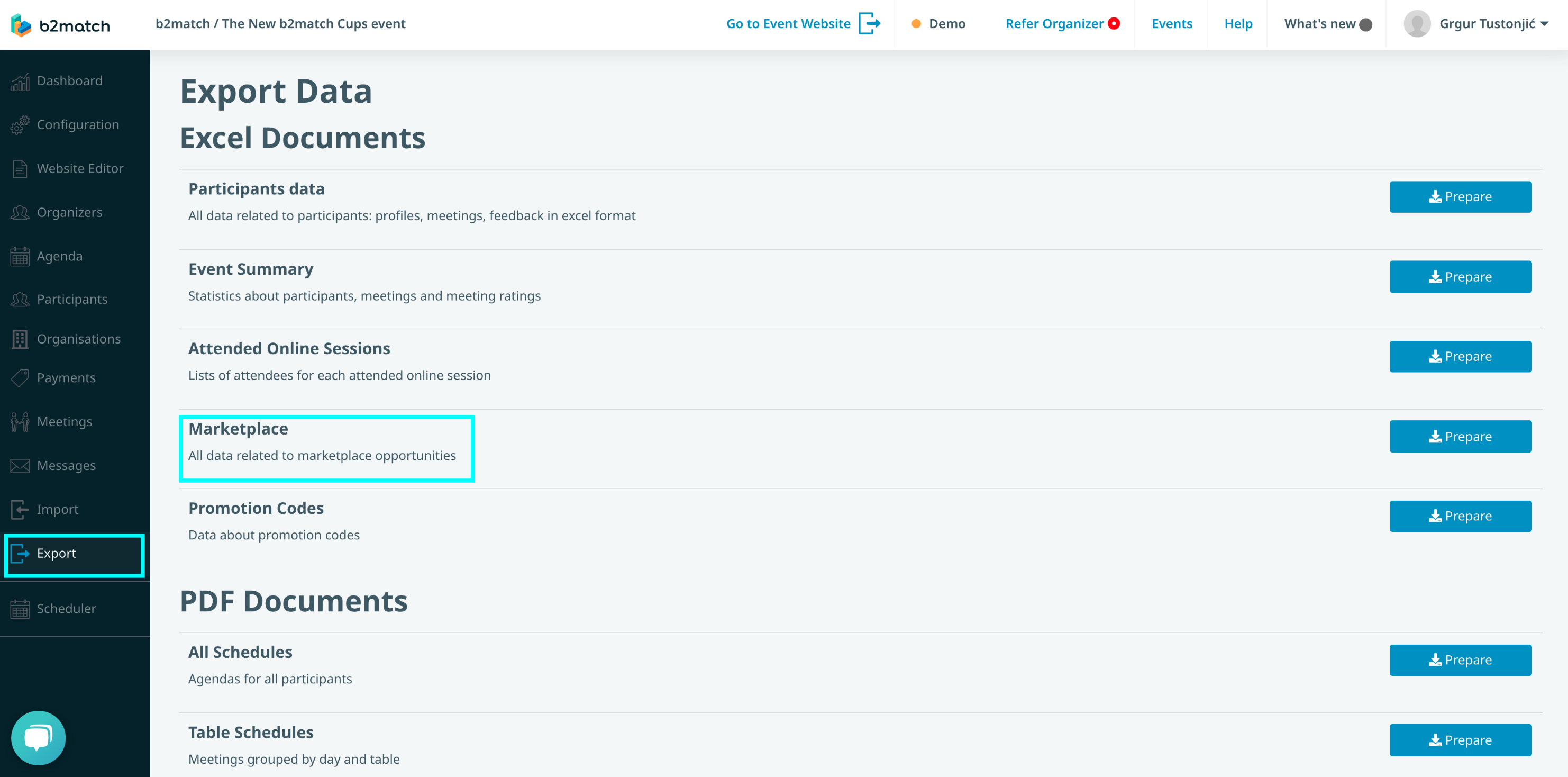 Read more about Marketplace