Managing online meetings through the b2match app for participants
The participants can locate their meetings in the Meetings tab in the app. They are grouped by status:
Accepted

Next meetings
Past meetings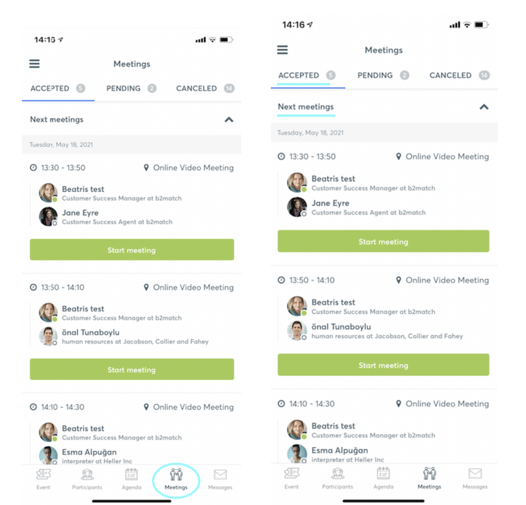 Pending

Received requests
Sent requests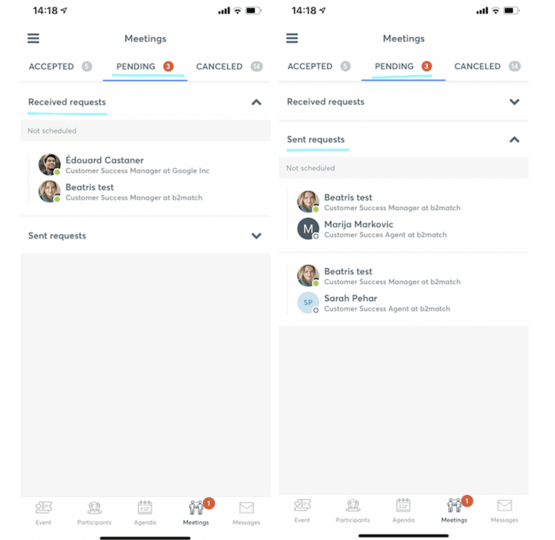 Follow the steps below if you want to manage your virtual meetings in the b2match app.
1. Register for the event on the event website
2. Download the b2match app from the Google Play Store or the Apple App Store, and then sign in
3. Go to Meetings in the app menu
4. Tap on the meeting you want to join. You can exchange messages with the guest before the meetings starts.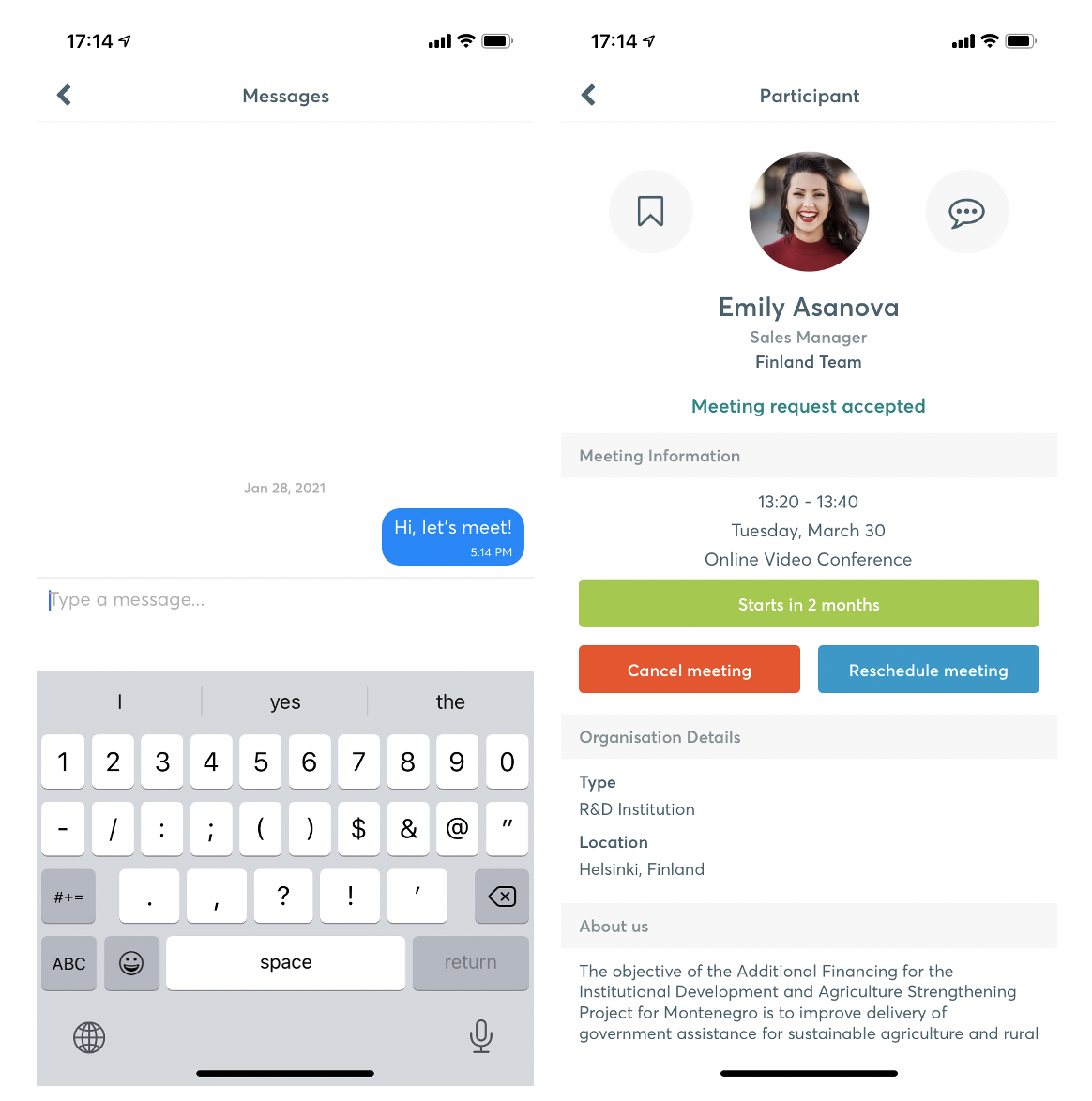 5. Click on Start now to start the meeting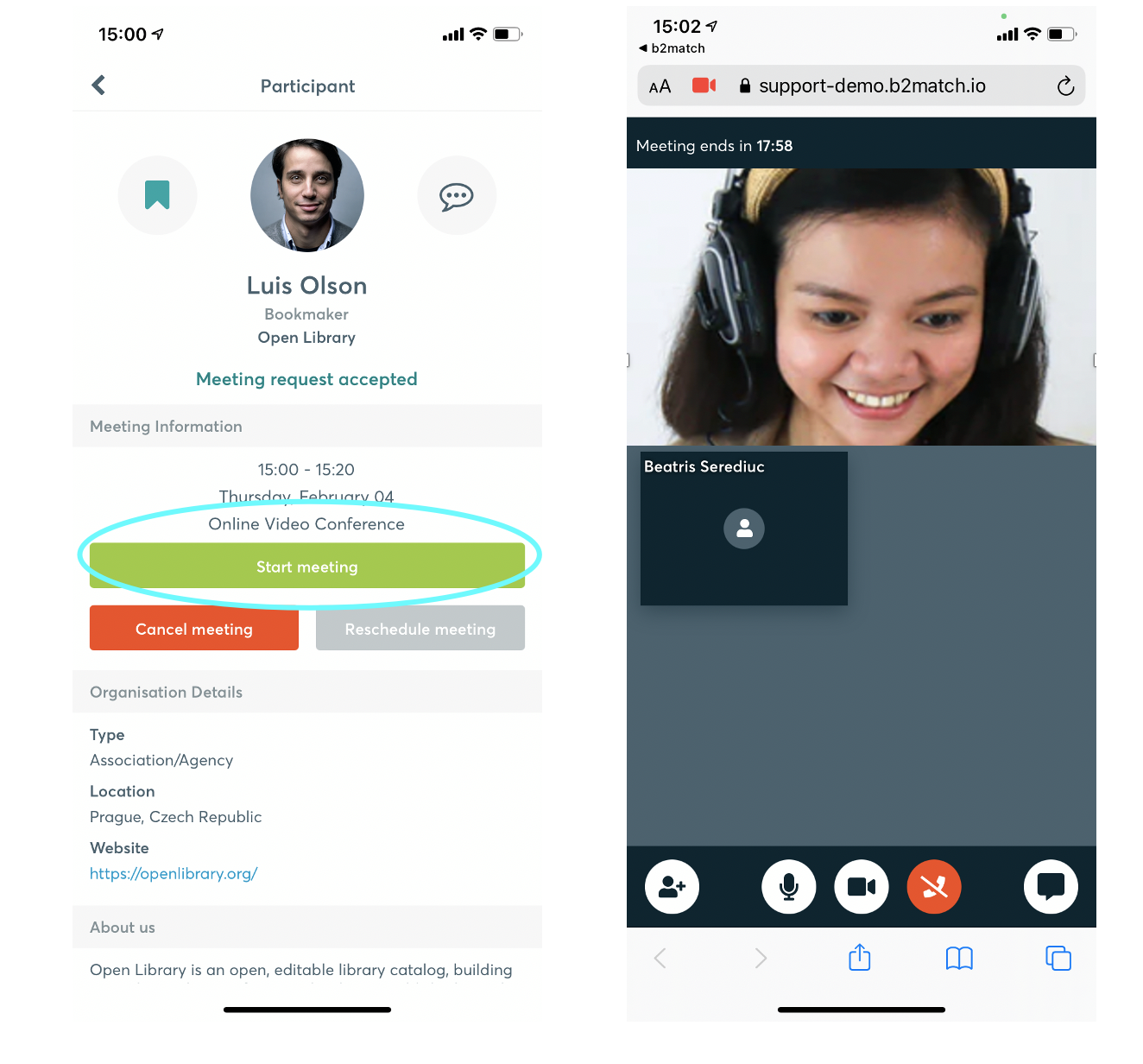 You will then be redirected to your phone's browser. Make sure to click Allow when the browser asks you for permission to use your phone's camera and microphone.
The online meetings are currently only supported by the following browsers:
Google Chrome
Mozilla Firefox
Safari
If you are redirected to a different browser when you start the meeting, make sure to check the settings on your phone and set up one of the aforementioned browsers as the default one.
Read more about registering for the event