The new b2match version brings a lot of new improvements that give you even more flexibility in organizing your event. If you want to try it out for your next event, contact our Sales team.
The biggest change in the new version of b2match is the introduction of Organizations, which exist alongside the participant profiles.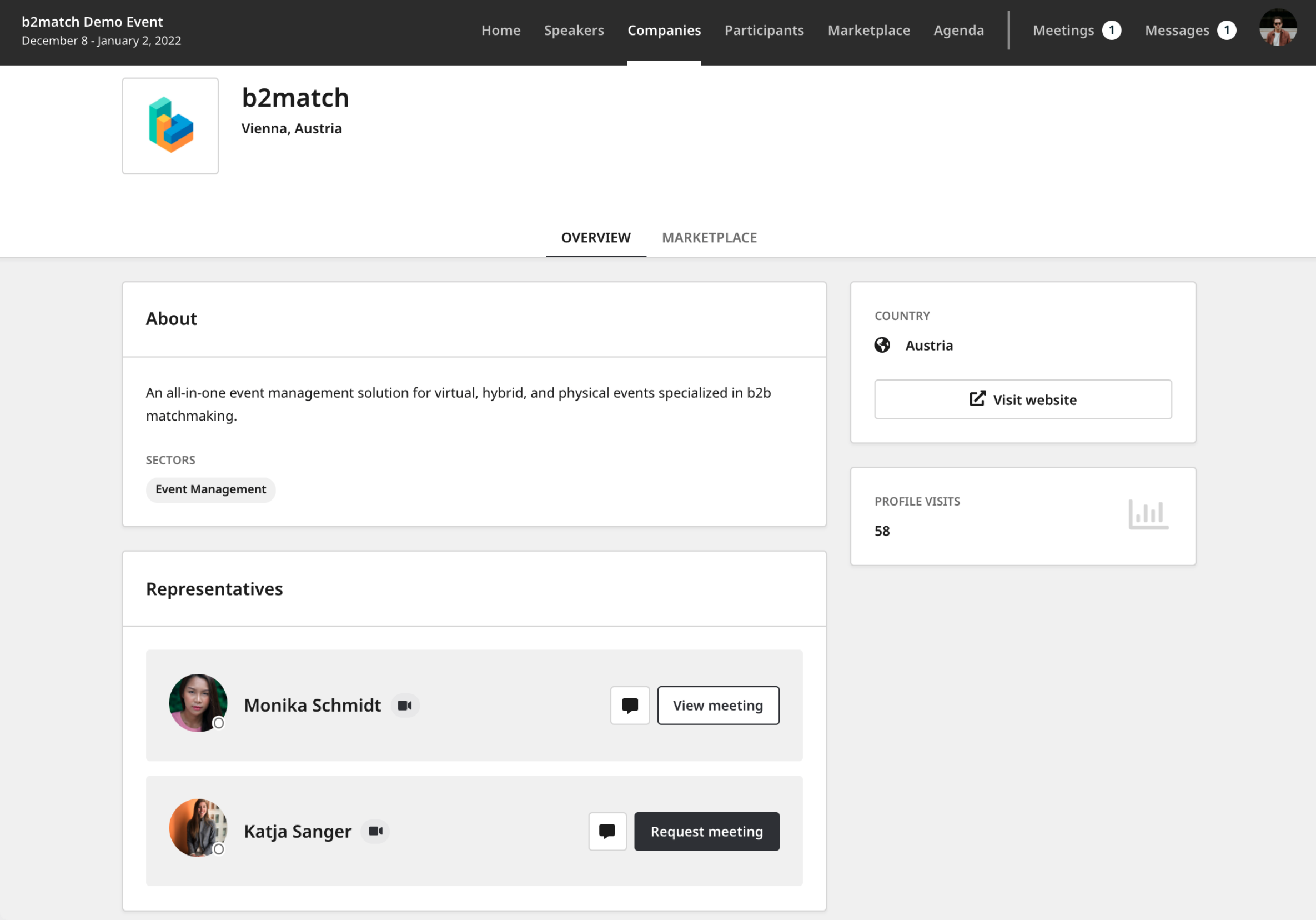 Through organizations, a number of new features will be available on your event. They include:
Company Representatives - allow participants from the same company to have a single organization profile where all of them will be listed as representatives of that organization
Company Representations - give your participants the ability to be associated with more than one company profile on the event
Company Managers - allow participants who created their organizations to create profiles of their colleagues, impersonate them, and manage their meetings
You can enable Representatives and Representations for specific participation types.
Our Marketplace has also been significantly improved and it features a brand new design, a single opportunity page, and the ability to request a meeting directly from the opportunity.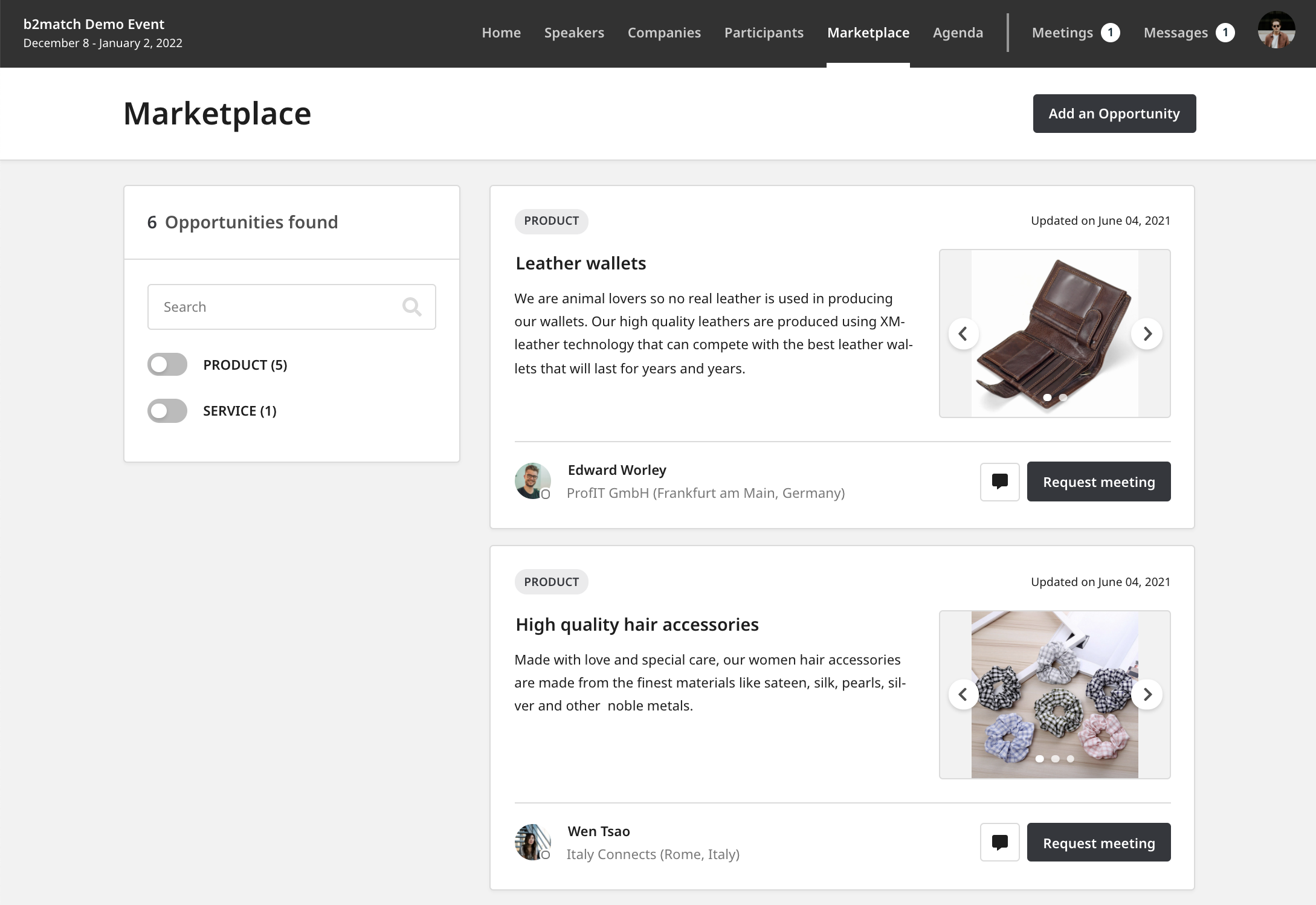 Exhibitor Package


The Exhibitor Package is ordered separately as it implies
extra costs
. It contains additional features that only work on the new b2match version. They include: