The new b2match version brings a separate page on the event website dedicated to organizations. This gives the participants the opportunity to build organizational profiles and the organizers the ability to add value to the event website.
Organizations in the organizer's tool
All the organizations are listed in Organizations in the organizer's tool.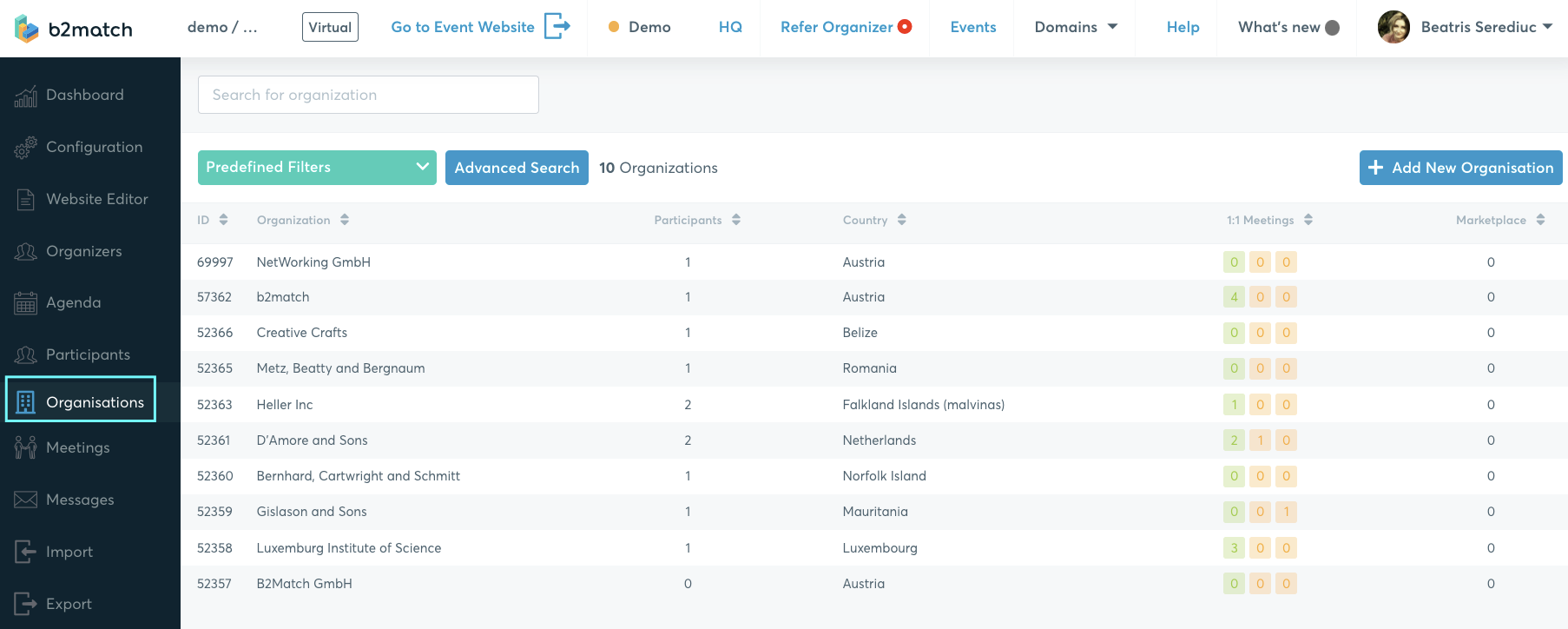 Here you can find all the organizations added by participants and organizers and you have the possibility to add more. Click on Add new organization to add a new one.


The organizer can prevent the participants from creating new organizations through participation types.
Only the participants choosing the participation type with the Organization profile enabled are able to create new organizations.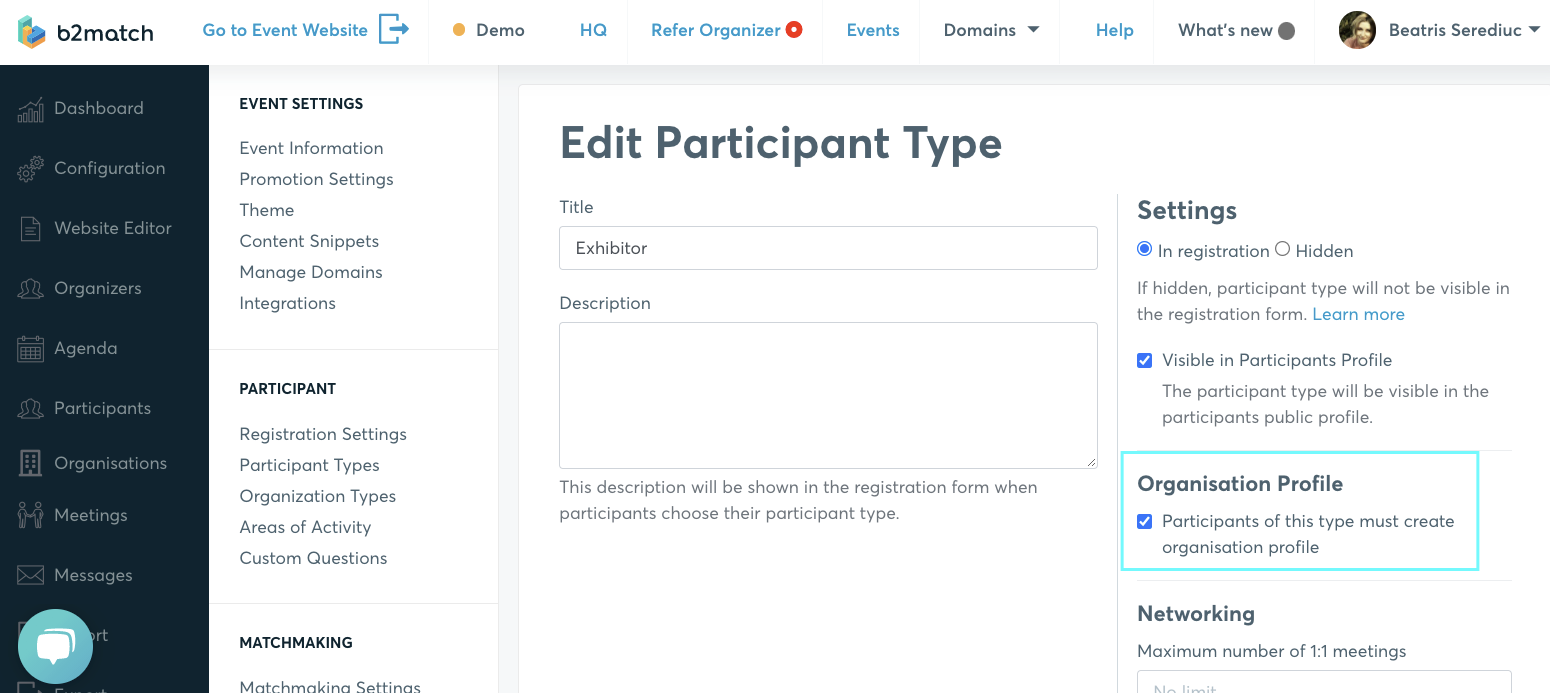 For the participants in the participant type group who aren't allowed to create new organizations, the Organization information section in registration will not be displayed.
Organizations on the website
The Companies page on the website lists the organizations participating in the event.

The preview of the organization profile shows the name of the organization, the location and the logo. After clicking on the company's name, the complete information about the company is displayed under Overview.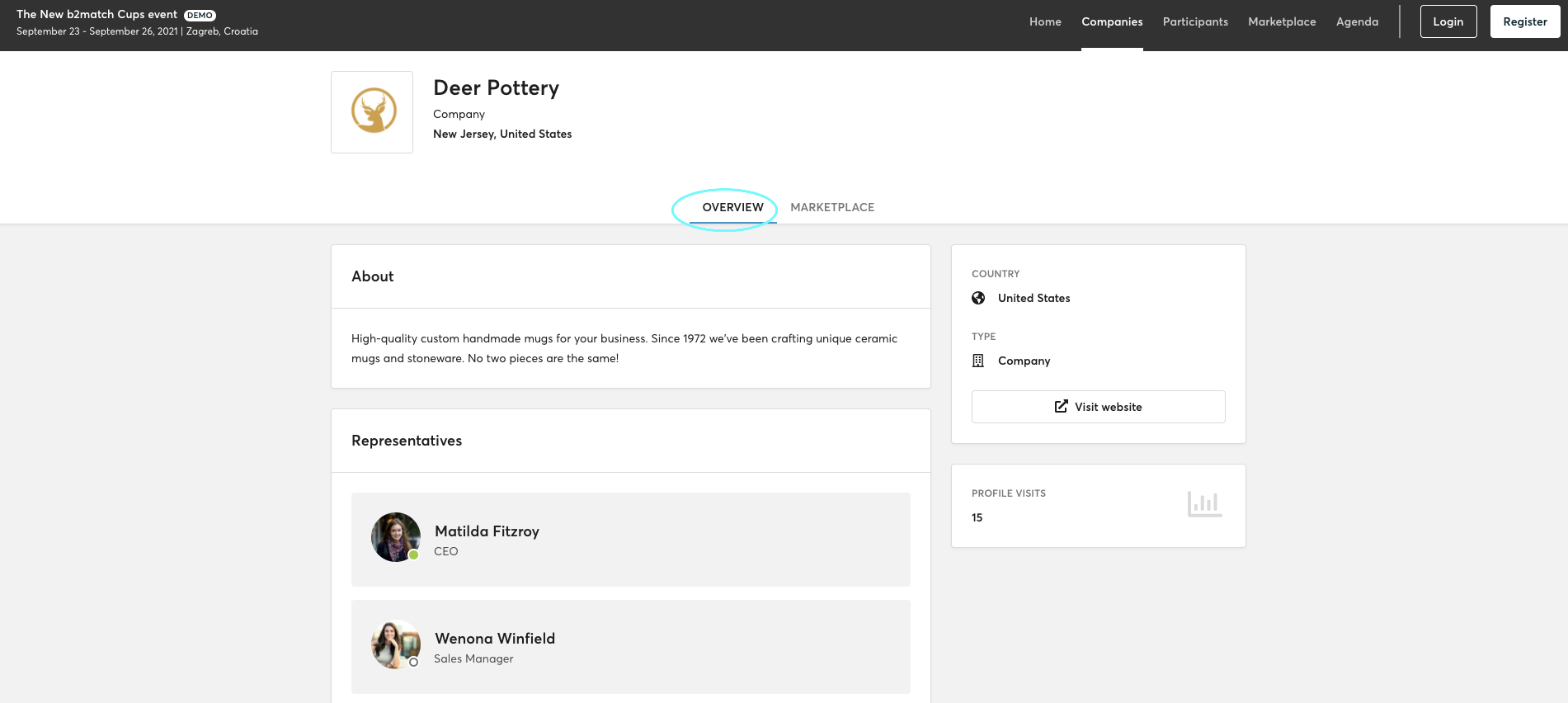 the description as added by the representative or the organizer
areas of activity, if any added to the organization's profile
the organization's location
the link to the organization's website
the number of the profile visits that the organization had for this event
the links to the social media profiles
the answers to custom questions, provided that the organizer enabled this
the organization's representatives.
For the representatives, a preview is displayed, showing the name and the job title. The icon on the photo shows if the representative is online or not.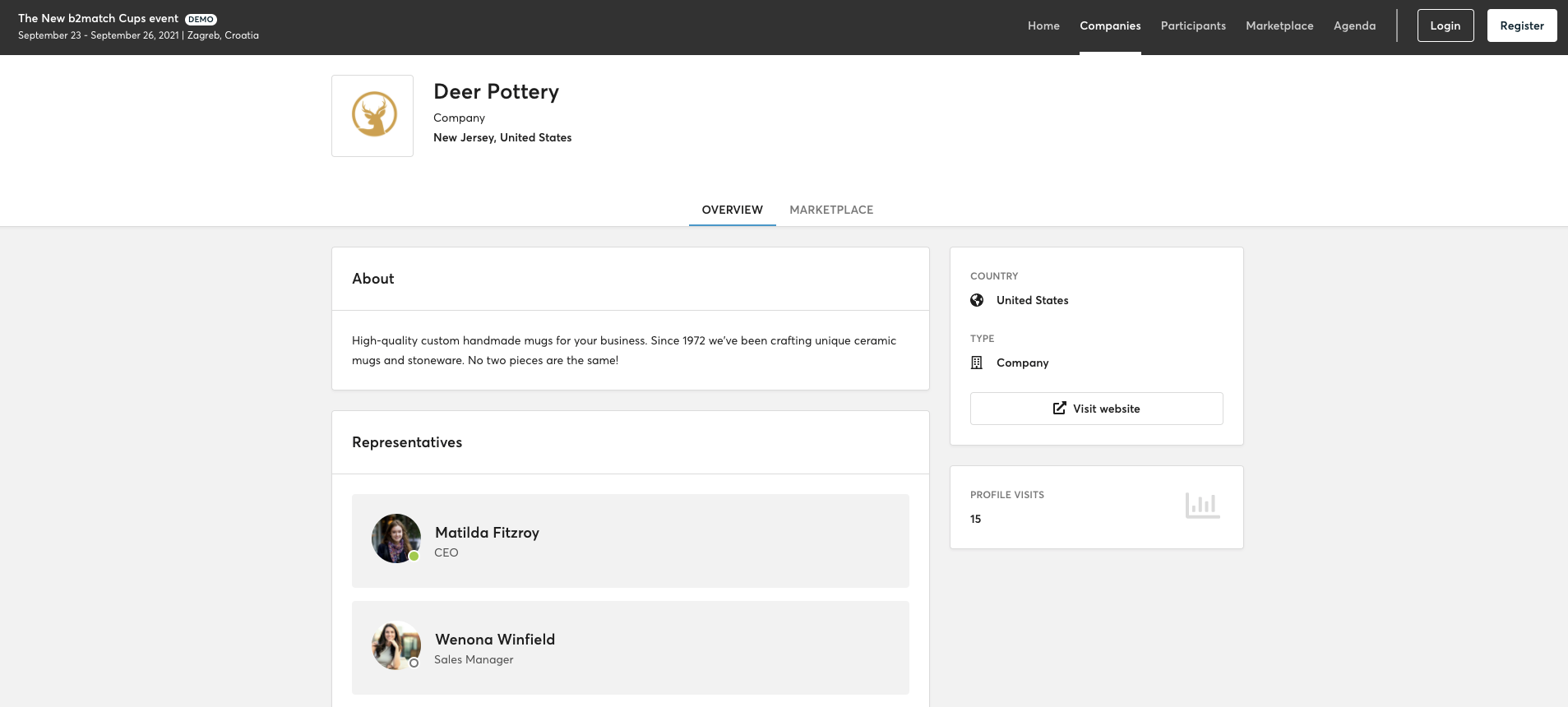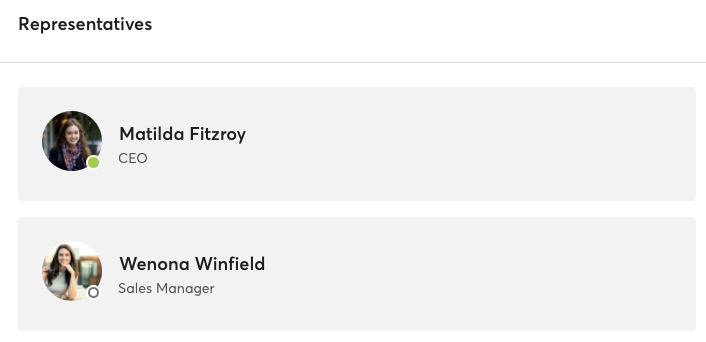 Setting up custom questions for organizations
The organizer can set custom questions by going to Configuration - Custom Questions.
If Organization page is ticked, the questions will not appear in the registration form. Instead, participants will be able to answer them in the "Edit my Profile" section.

If the answers are not hidden, they will be displayed on the organization page.