How to update participant profile and attendance for participants in the b2match events
You can update your profile, agenda, account settings and add Marketplace entries at any given time, by logging in to your account on the event website. In business matchmaking, a richer participant profile brings more meetings with suitable partners.
Update your profile information: click on Edit my profile in the dashboard. The information that you filled in during registration will be displayed and it will be editable.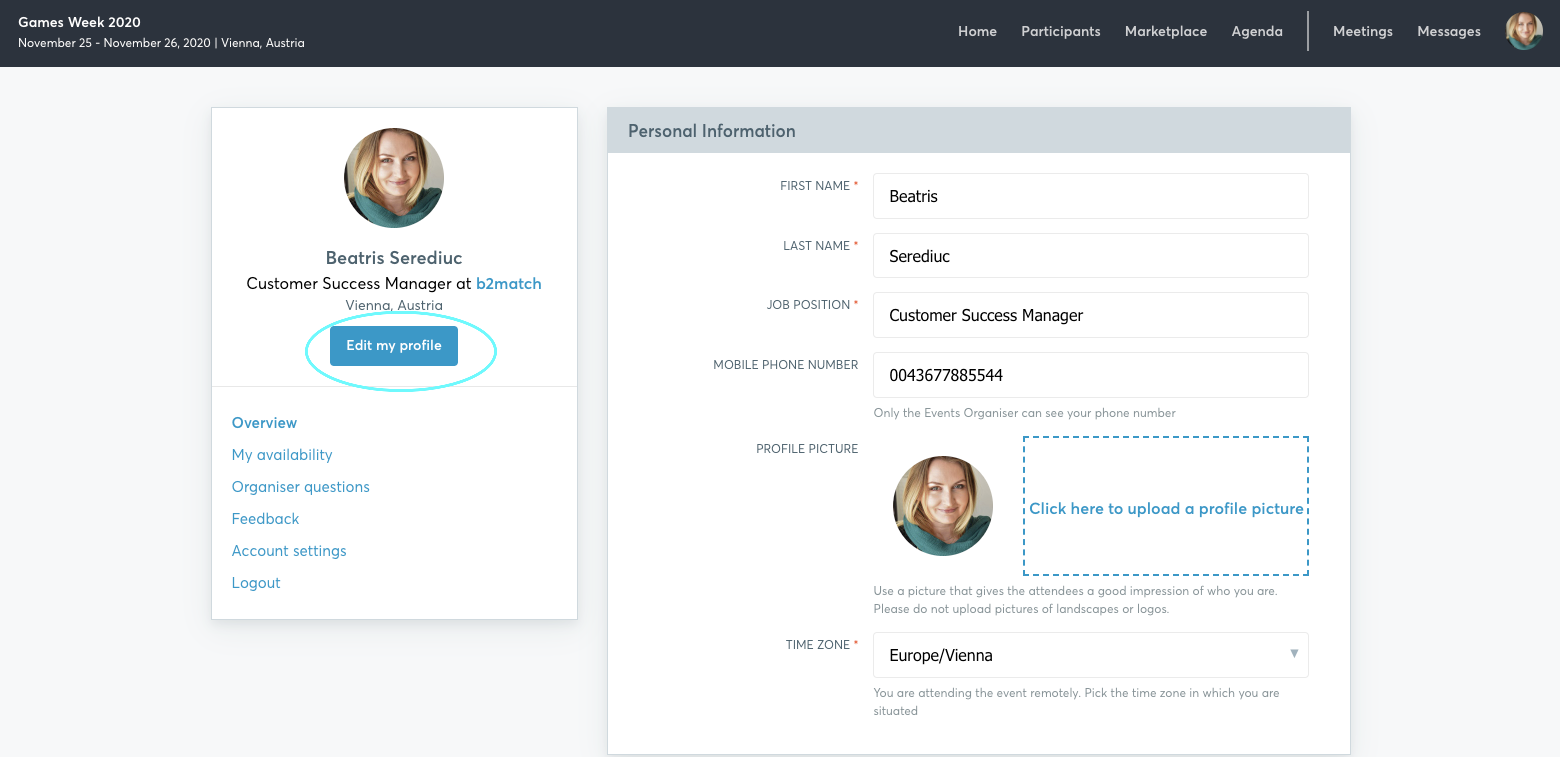 Updating your attendance: go to Agenda at the top of the page, and select or update the sessions you want to participate in. You will find your selection in My agenda

Add Marketplace Opportunities by clicking on one of the options available. These are set by the event organizers and they are used by the participants in order to search suitable partners.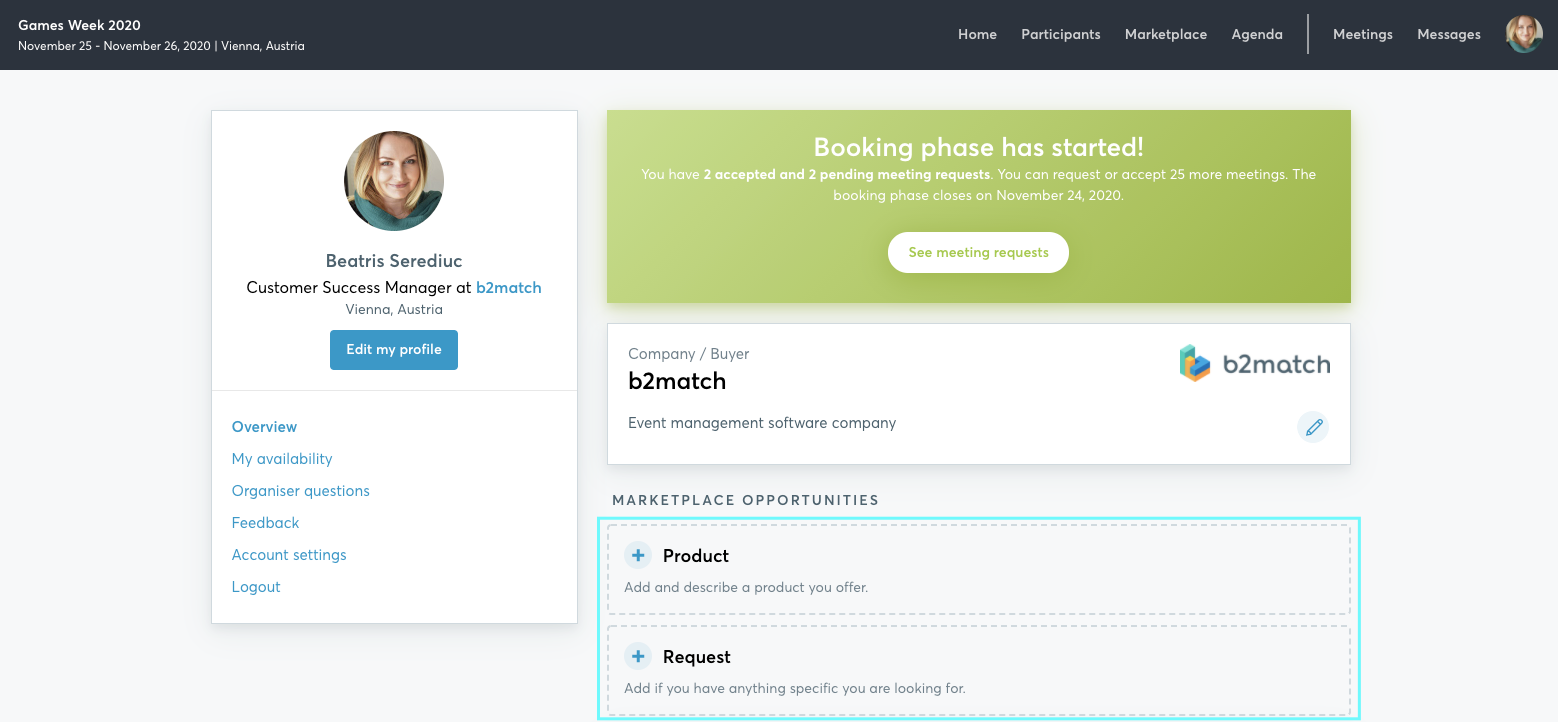 Updating your profile picture: click on the edit button to upload a new photo or simply remove the old one. Supported file types: jpeg. jpg, .gif and .png.

Complete your payment: if you haven't completed your payment, you will have a red banner with the button Finish payment.
Edit your payment: click on Payment & Billing.
Check and download your agenda: go to the Agenda tab at the top of the screen, then click on My Agenda. You can also download the agenda as PDF by clicking on the download icon at the right top of the screen.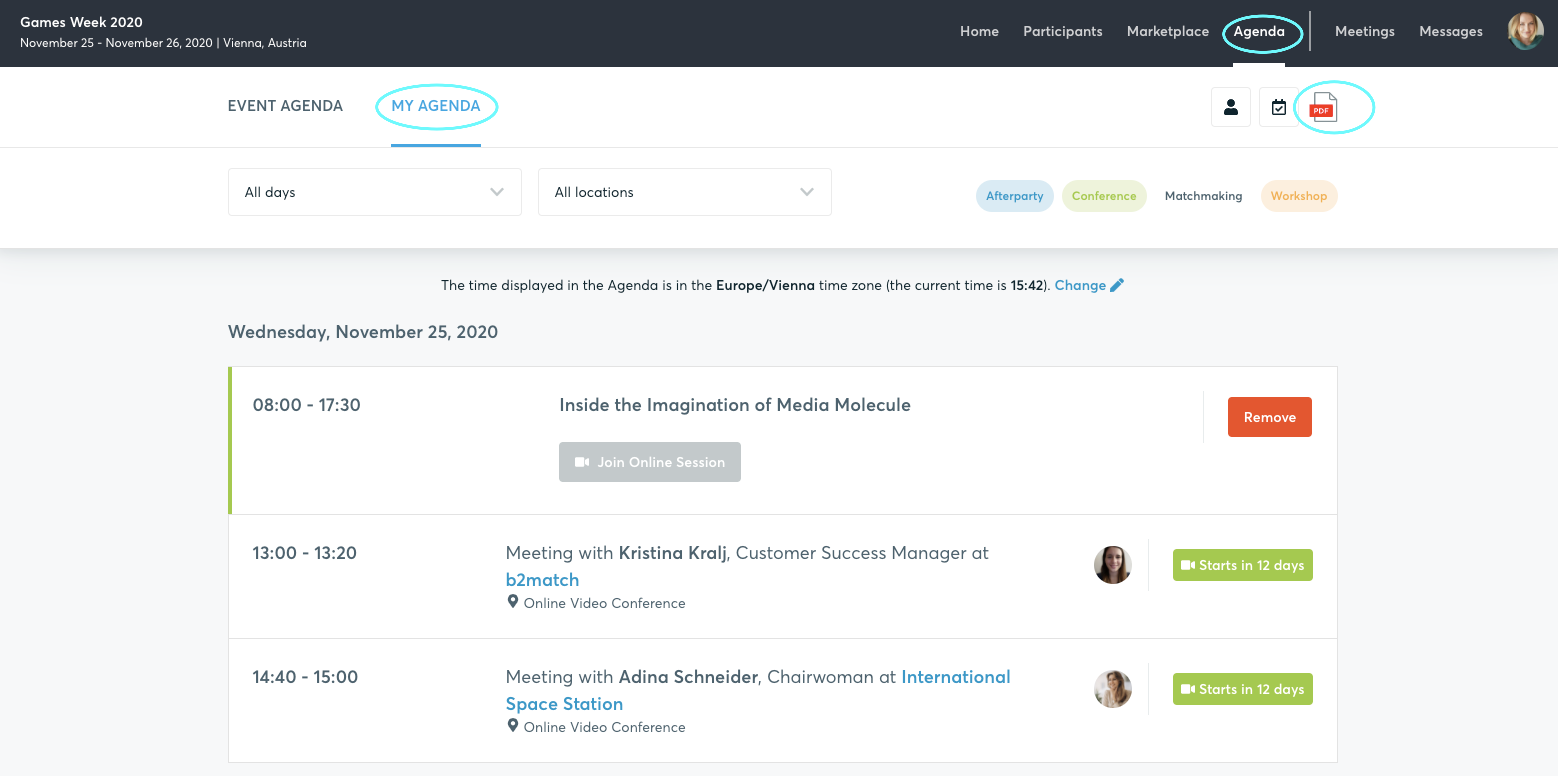 Subscribe to calendar: participants can subscribe their agendas to their calendar, by clicking on My Agenda and the Subscribe to Calendar icon.
Manage your meetings: go to the Meetings tab at the top. You have your meetings here, listed by their statuses: confirmed, pending and canceled.