Participants' visibility determines whether the participant in your event is publicly visible on the Internet or visible to registered participant only. In case of private events, further visibility rules can be applied.
You can set your participants list as public or private by going to Configuration - Event Information - Participants Visibility.

Public Participants List
When set to public, the participant's list on the website can be accessed by anyone with the link (Participants page on the event website).

Private Participants List
When set to private, the participant's list can only be accessed by registered and validated participants.
For other website visitors, a message will be displayed, that the page is only visible to registered participants and, in order to get access to this event, the website visitors need to register and be validated by the event organizer.
In cases when participation types are defined, further visibility rules can be applied.
The organizer is able to define whether a specific participant type can see another participation type (in the screenshot below buyers can see sellers and vice versa) and, also, whether a specific participation type is visible to website visitors who are not registered. By default, when setting the participants list to private, they will be hidden for any website visitors. The organizer can make a specific participation type visible by selecting Any website visitor can see Buyer (or the participation type that they choose to be visible).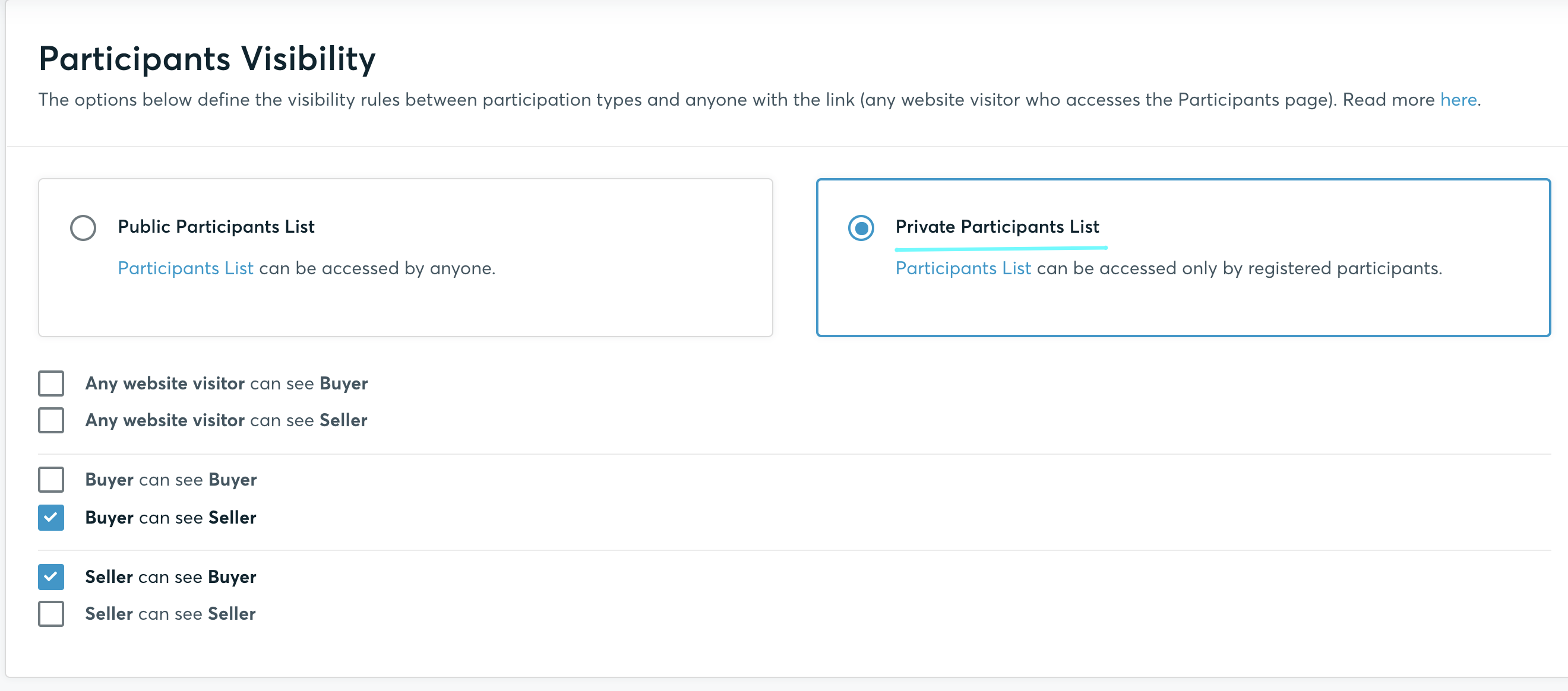 Private participants list with one participation type visible is sometimes applied to investor/startup events when the organizers want to publicly show their list of investors in order to attract a higher number of participants.