As an organizer, you have the option of promoting your event on the b2match events website, which can create extra advertising traffic for your event and attract more participants.
Event Promotion
Go to Configuration - Promotion Settings in your organizer tool to change how your event appears on our events website.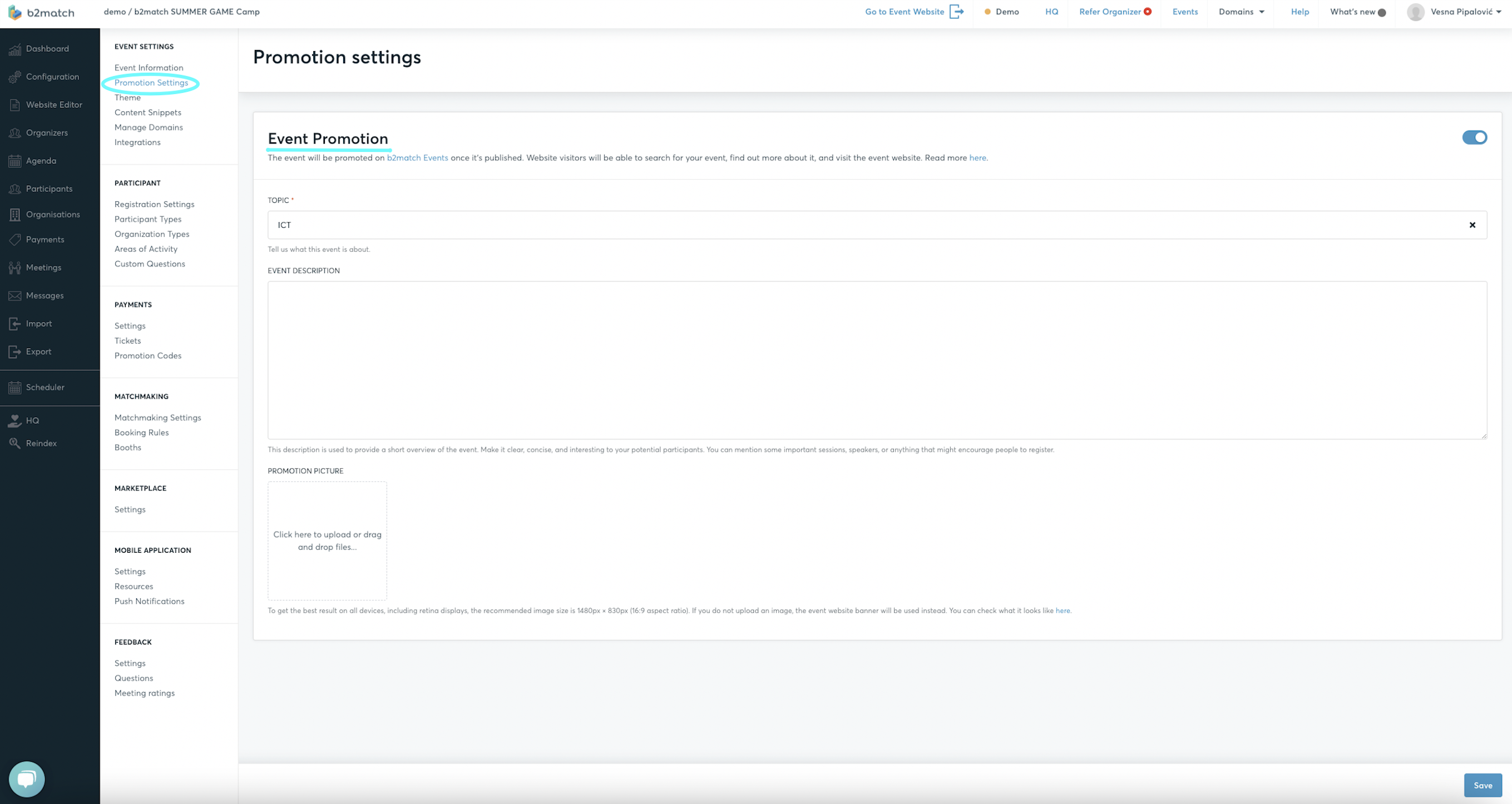 Once enabled, you can choose what type of information will be displayed for the event promotion. Choose your topic, add an event description and add a promotion picture.
The event will be visible on the new page once it's published. However, you can disable the toggle button in the upper right corner if you do not want your event to be promoted on our website.
Topic
Choose the relevant topic for your event. On the promotion page, the events can be browsed by topic. To make sure your event fits in the right category, you can see check your options on the Topics Page.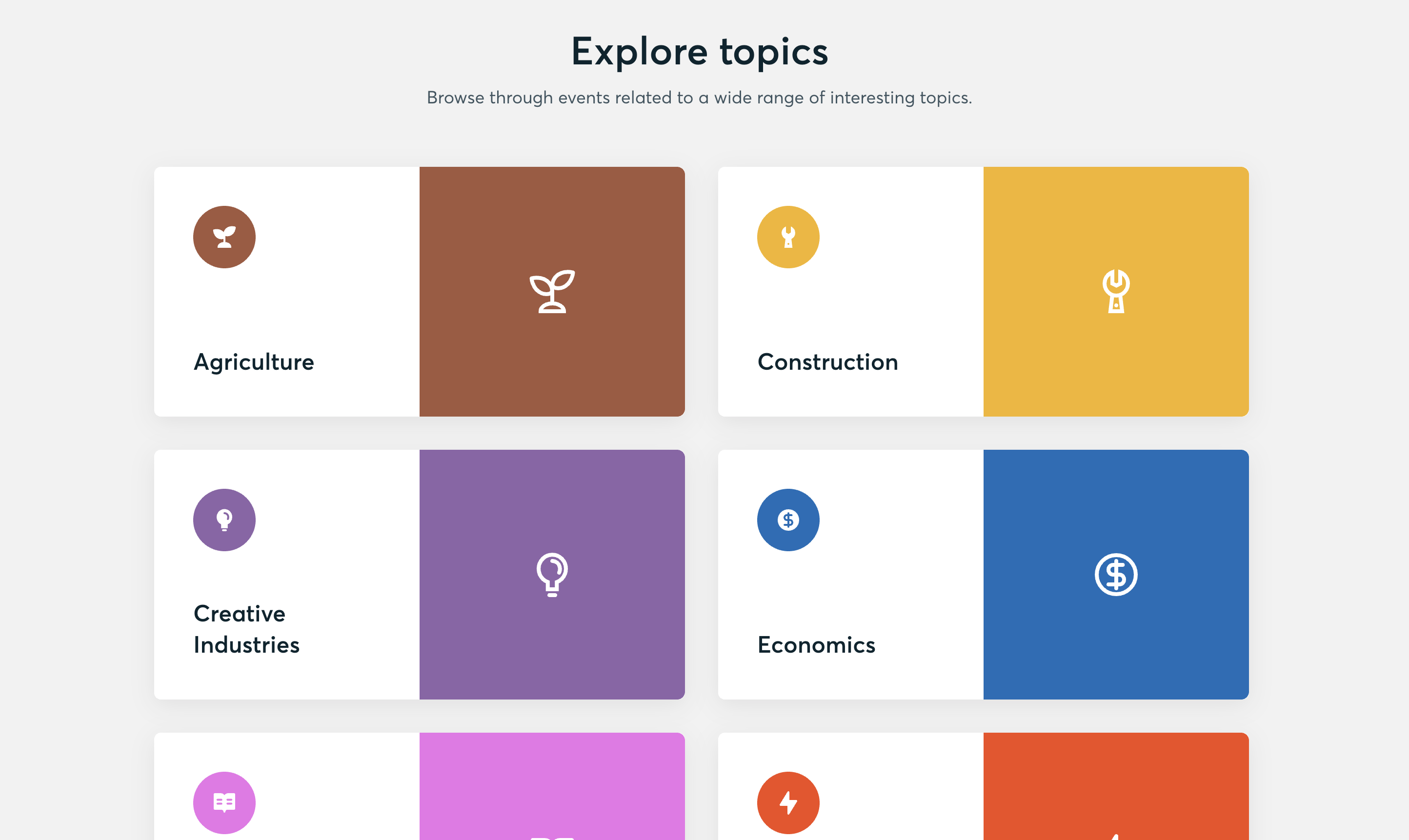 Event description
Write a short description with the basic event information to attract potential participants. The maximum number of characters is 2000. The event description will be visible in the About this event area, after clicking on the event's thumbnail on the promotion page.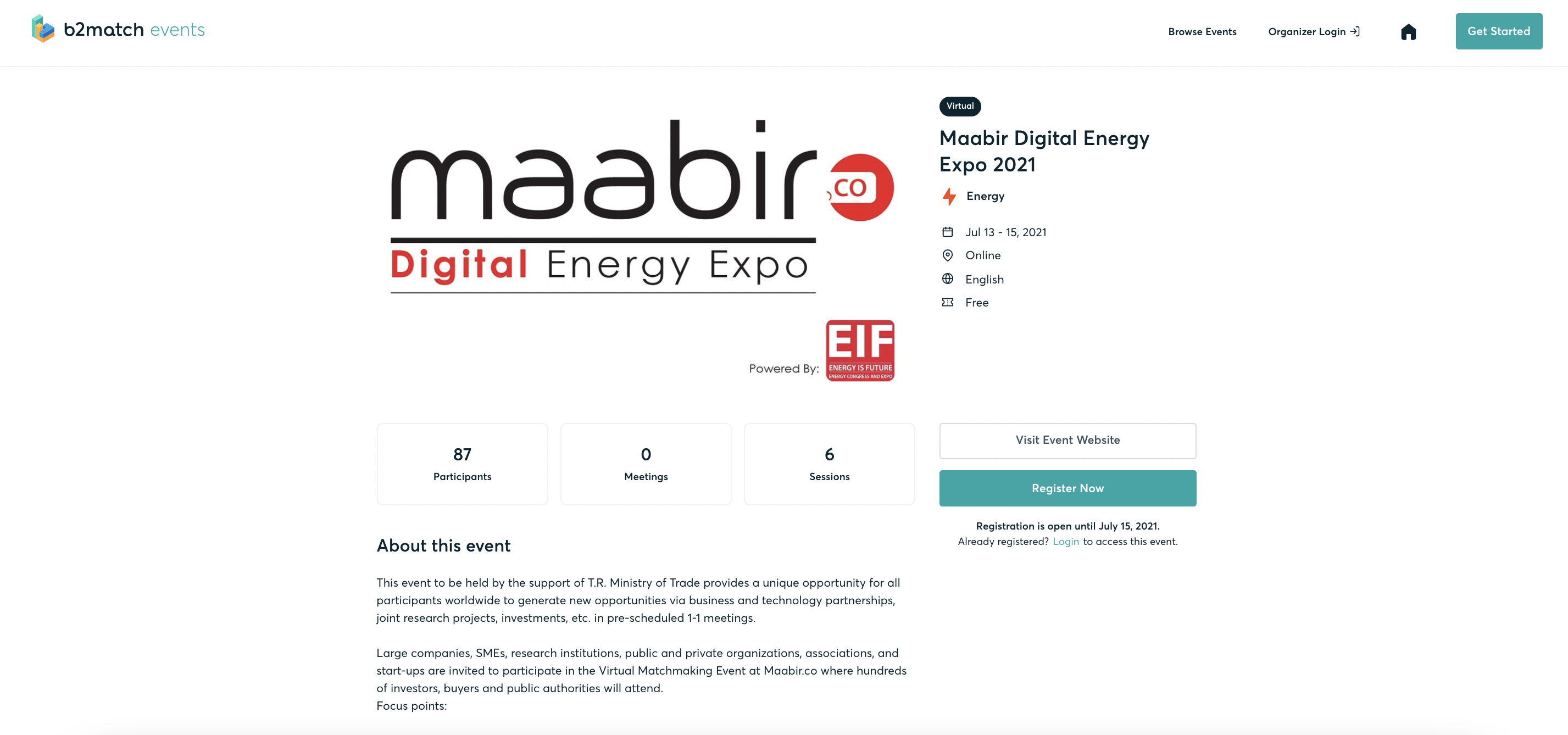 Promotion picture
Upload a picture that represents your event and make sure to have the size in mind. To get the best result on all devices, including retina displays, the recommended image size is 1480px × 830px (16:9 aspect ratio). If you do not upload an image, the event website banner will be used instead.
If no picture is uploaded here, the hero image (banner) of the event website will be shown on the promotion page. There's a chance that the hero image doesn't look good on the promotion page due to a difference in the aspect ratio, so we recommend uploading an image with the recommended size and ratio.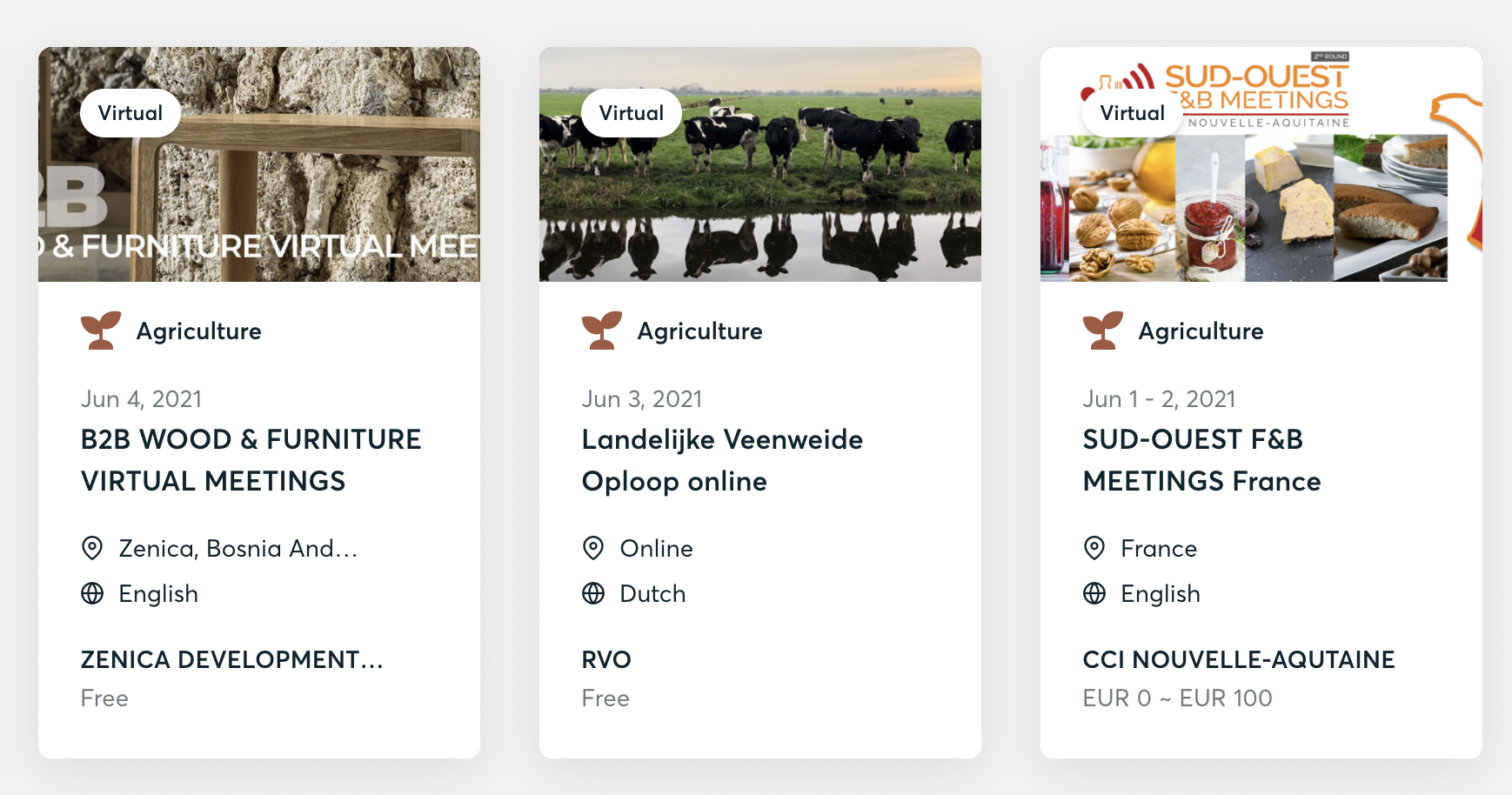 Website footer promotion
Logo and Link
The logo uploaded here is displayed in the footer of your event website.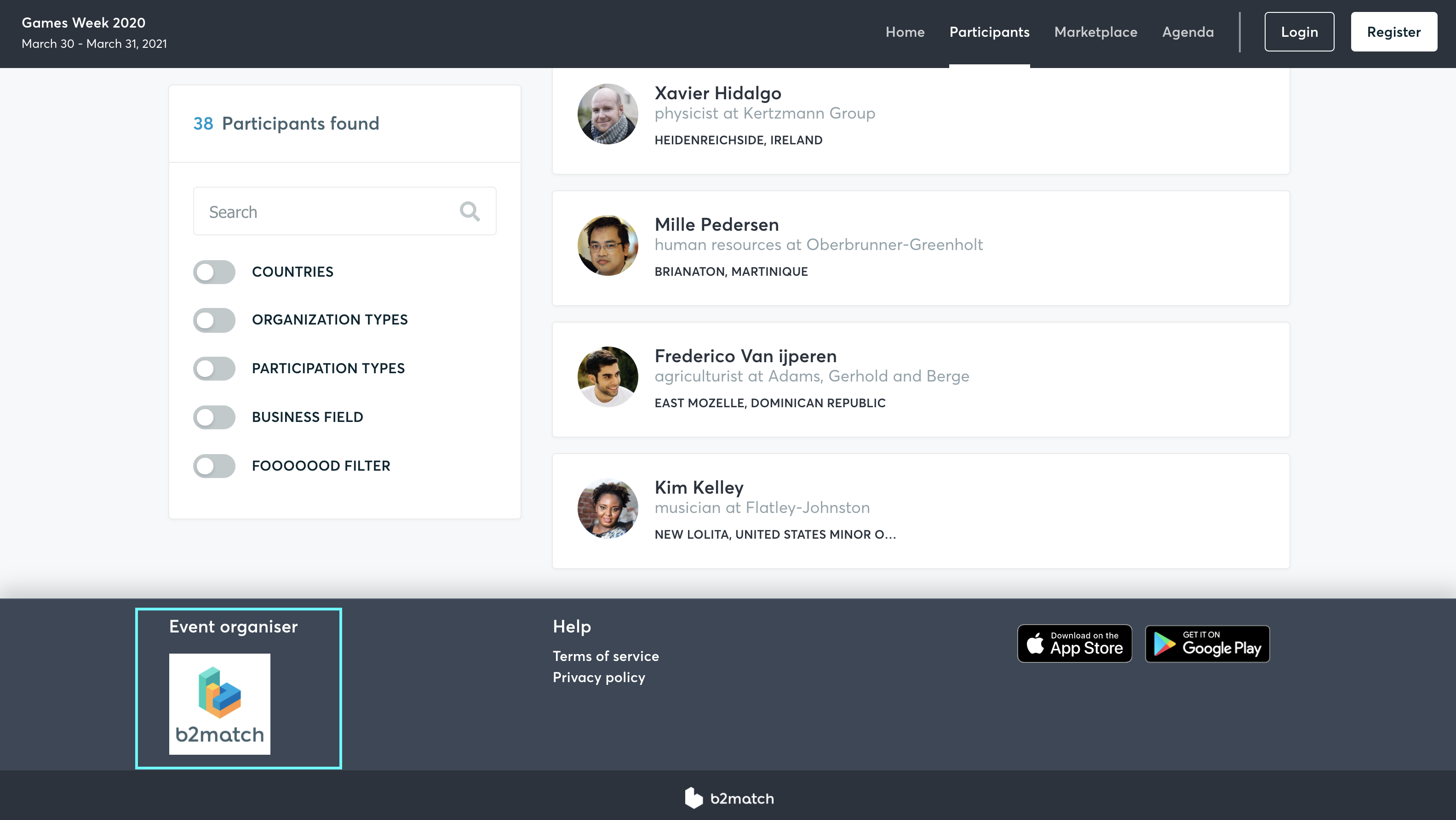 When no logo is added here, only the name of your organization is displayed.
Social media links
The social media links will be shown in the footer of your event website. Visitors will be able to click on them and visit organizer's profiles.