The participants can register for your event by using LinkedIn, Google, or their b2match account.
Registering with LinkedIn
If the participant chooses to register for the event by using LinkedIn, they need to sign in to LinkedIn and allow access. They need to enter their LinkedIn credentials (email and password) and click on Allow.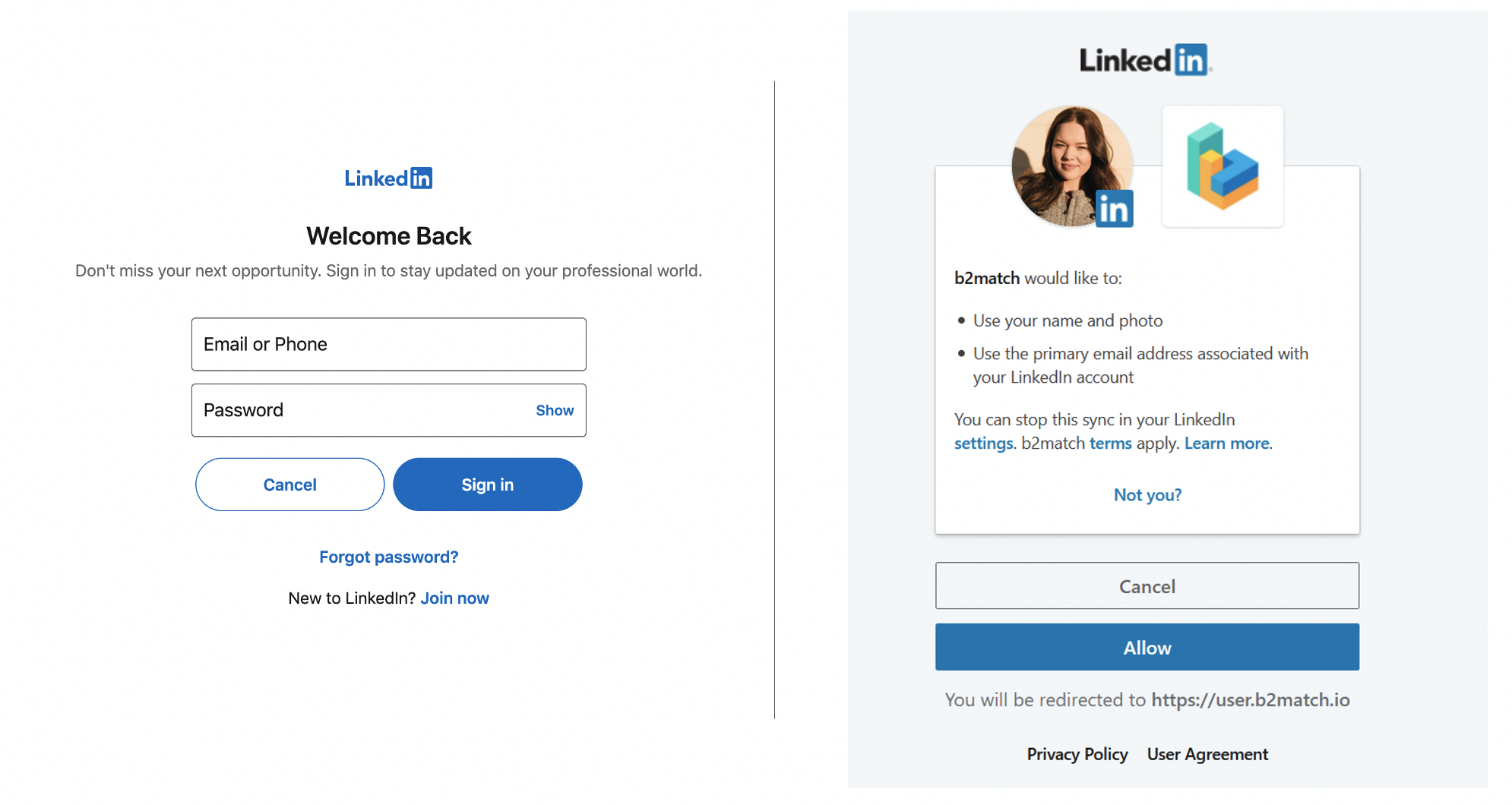 Keep in mind that most of the LinkedIn accounts are created with personal email addresses, therefore you will register the event with your personal email address.
Your name and photo (as added in LinkedIn) will be pre-filled in the b2match registration.
Registering with Google
If the participant chooses to register for the event by using Google, a Google account need to be chosen as a first step. The second step is entering the password set for the Google email which was chosen for the registration.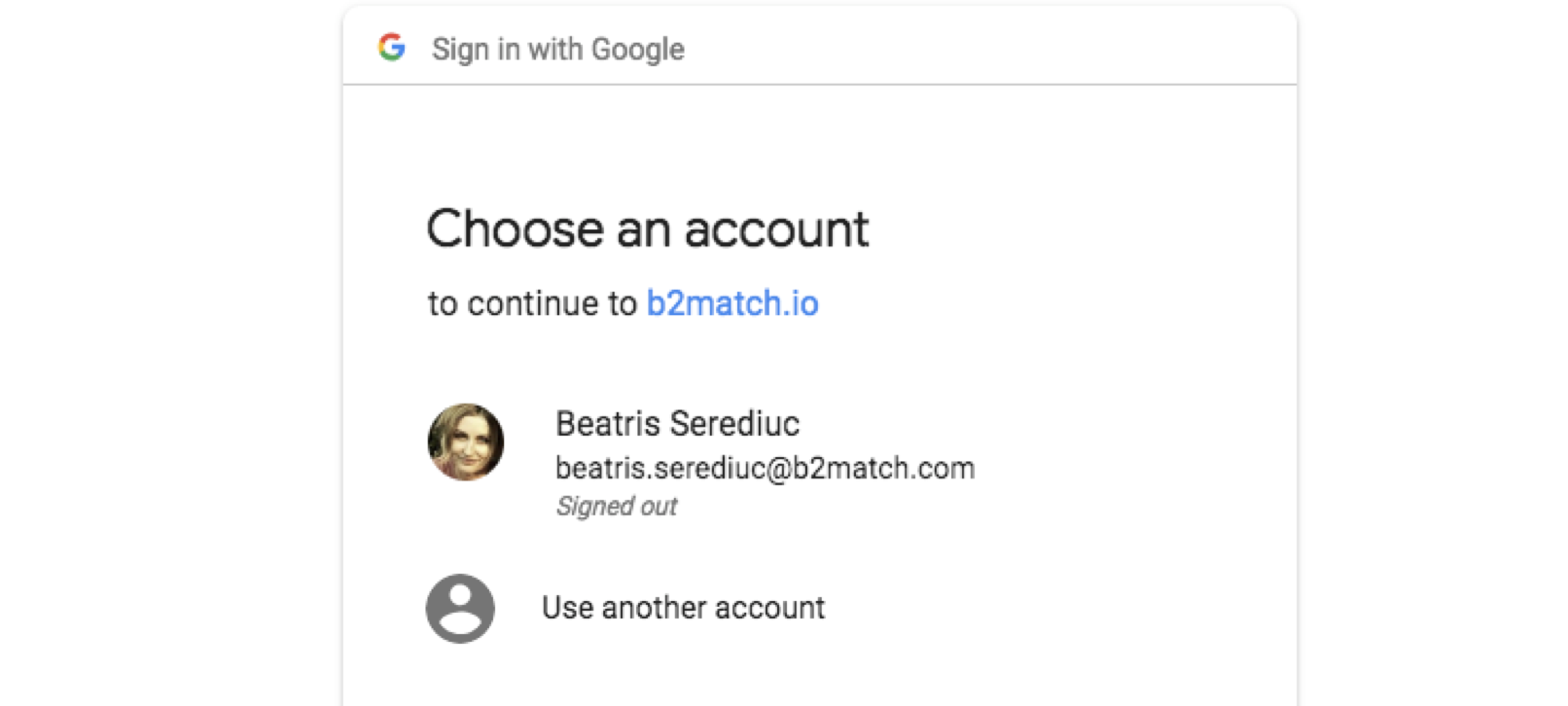 Registering with b2match participant account
If the participant does not have a b2match account yet and doesn't choose to register to the event by using their LinkedIn or Google accounts, the registration process is preceded by the sign-up step, which mean the participant need to create a b2match profile first: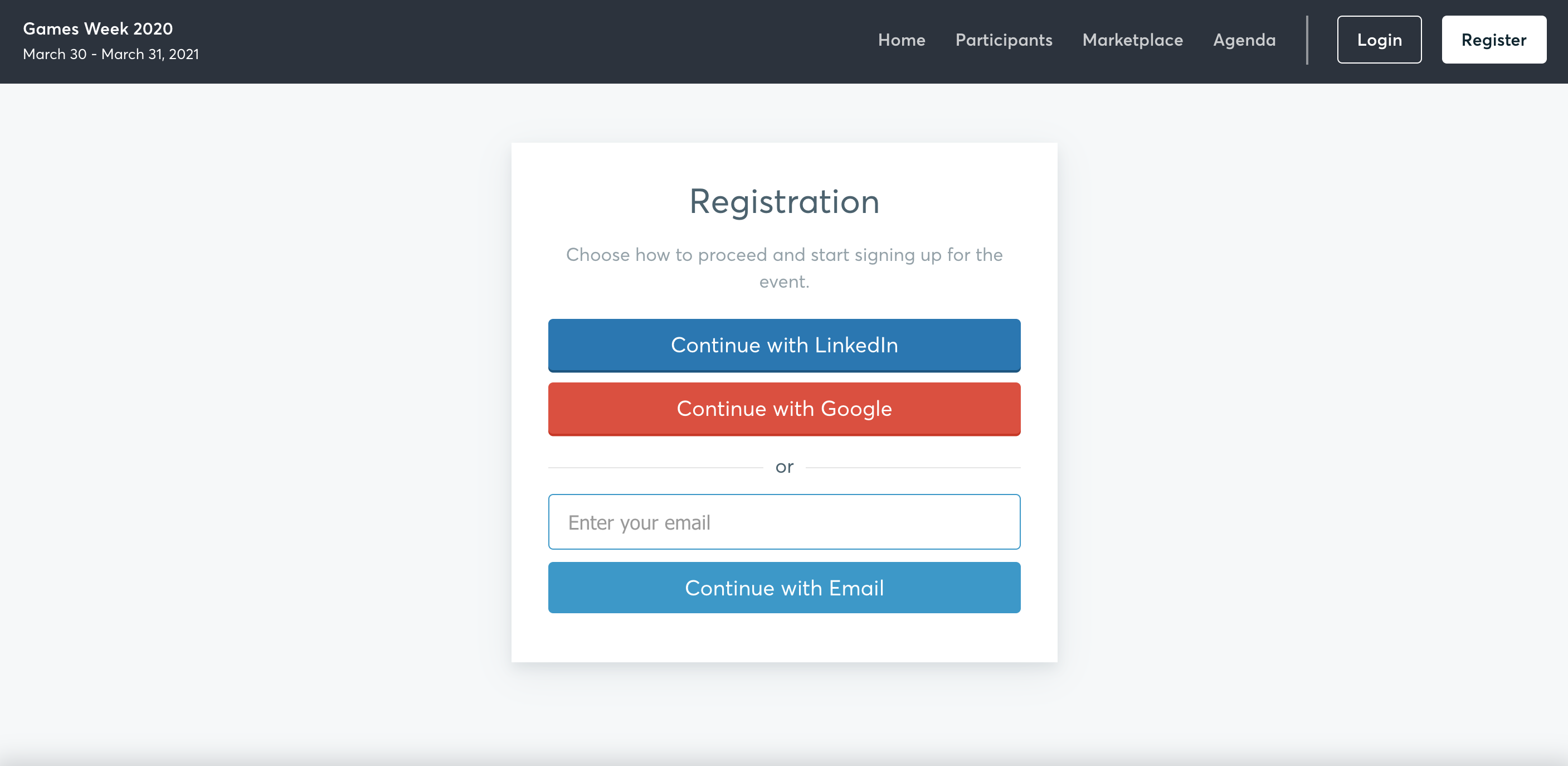 Add a password of minimum 8 characters. This password can be changed at a later stage from your account settings
Agree to b2match's terms of service and privacy policy.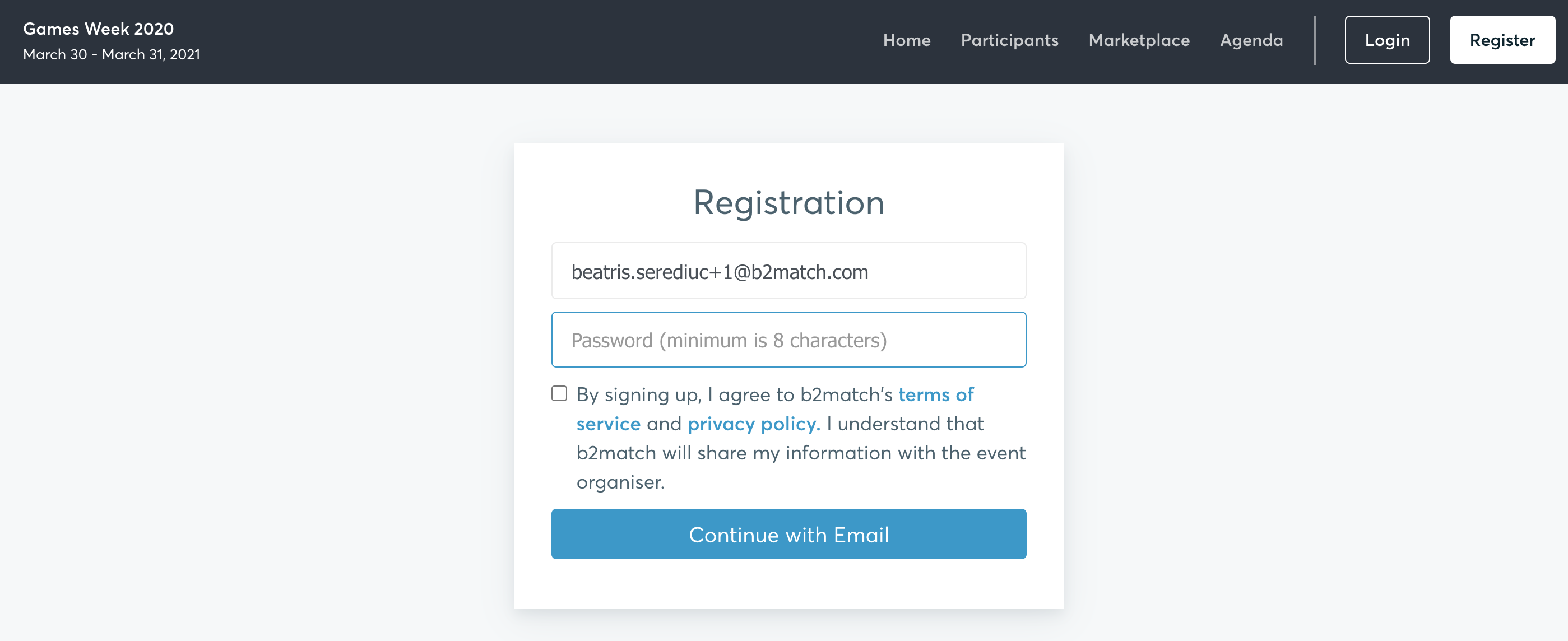 If the participant has previously used b2match, the system will recognize the participant and their password will be required.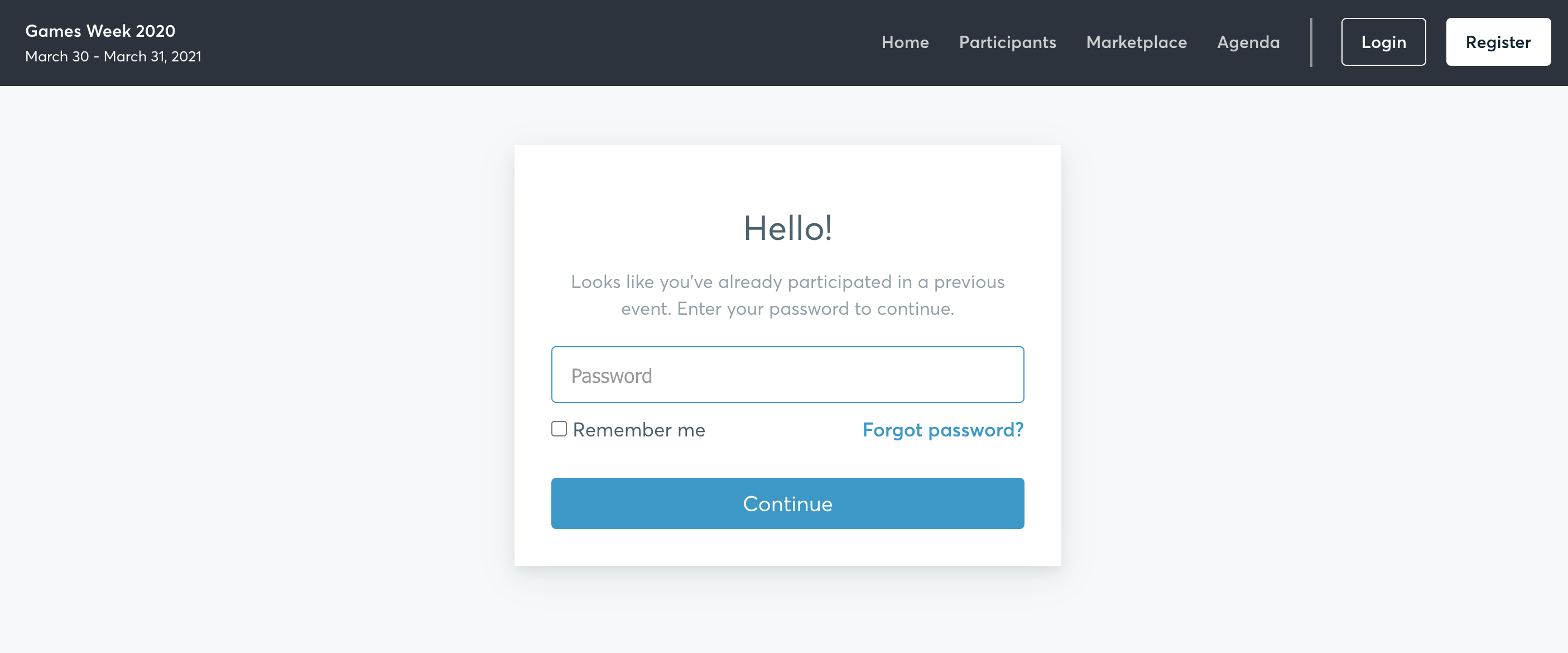 Choosing participant type
If defined in the organizer tool, the participant will be prompted to choose their participation type.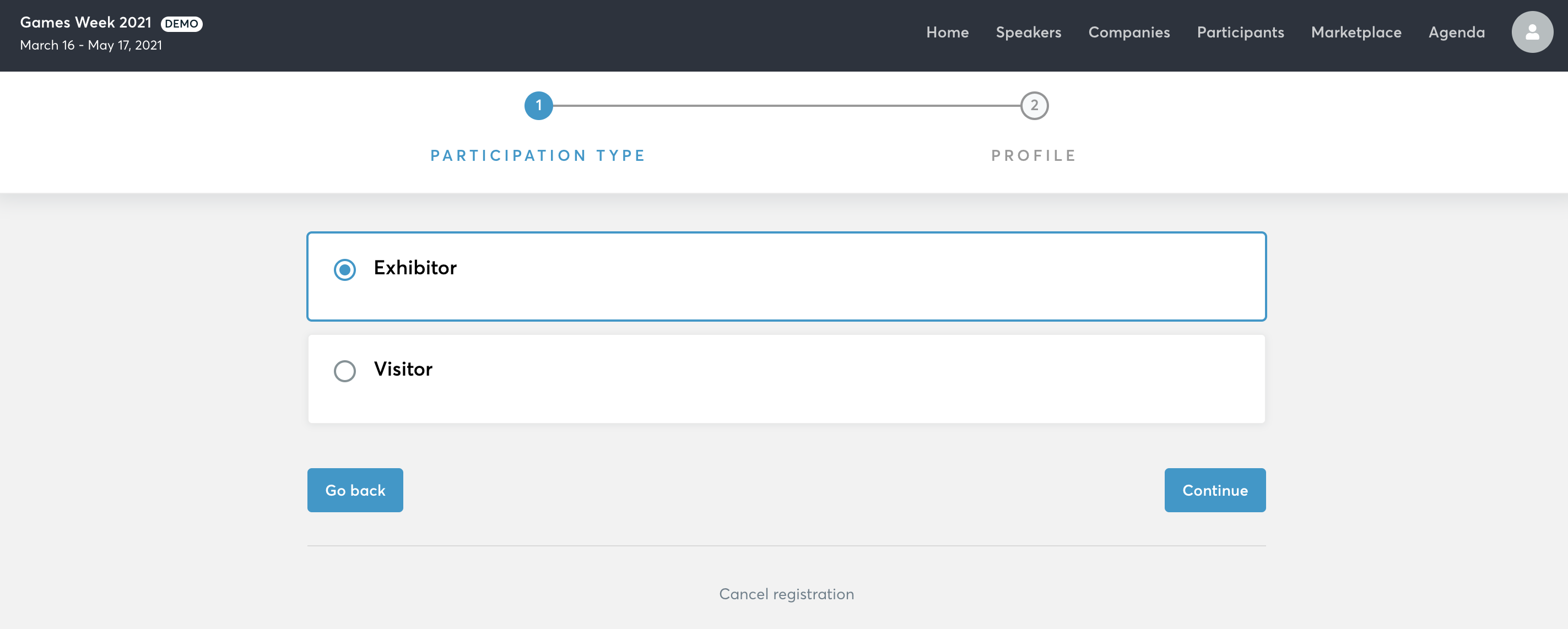 Completing profile
The next step in registration for the participant will be adding the details of their profile. The fields in this step can be editable by the organizer to some extent.
Fields that can be edited by the organizer:
organization type
areas of activity
custom questions.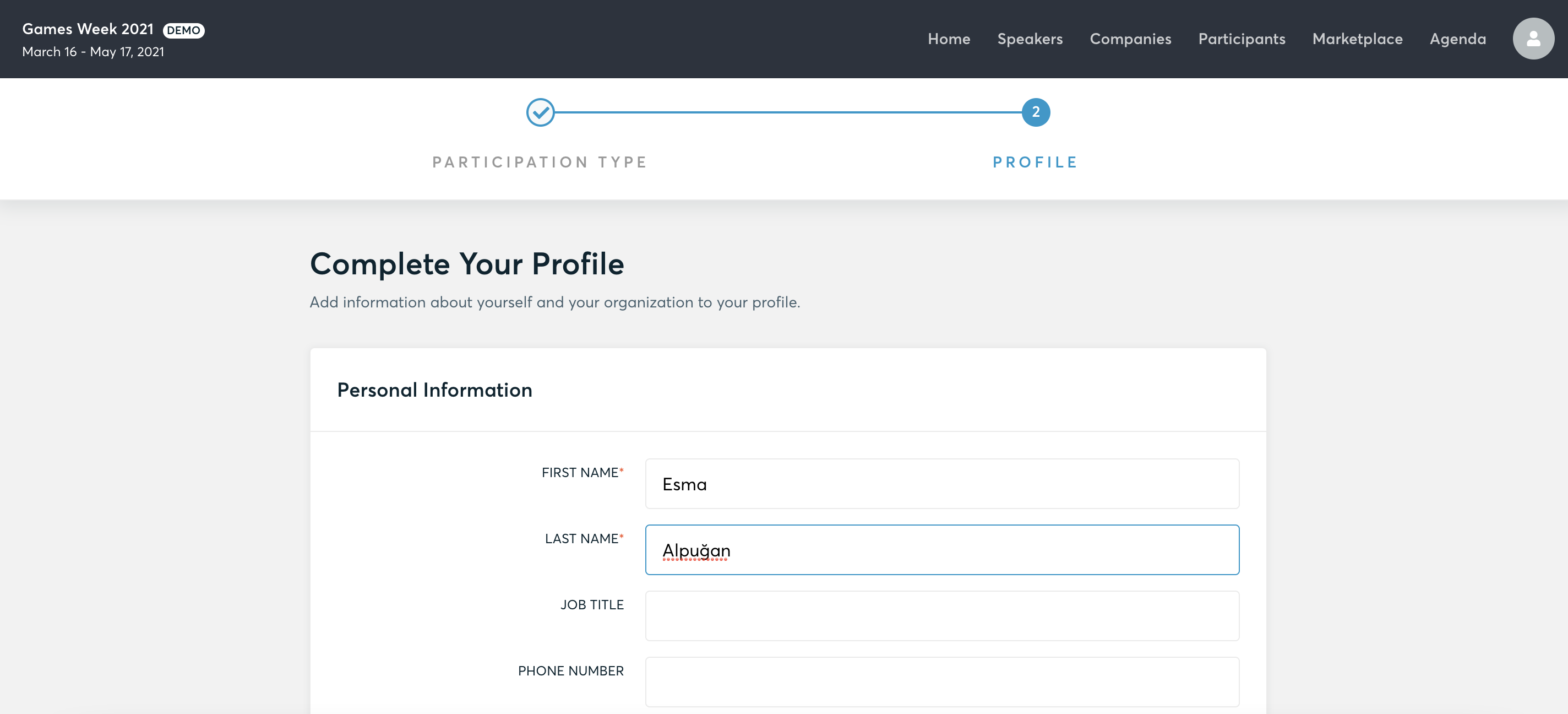 Planning attendance
The next step for the participants is planning the attendance. The sessions listed here are editable in the organizer tool in Agenda - Sessions.
The sessions ticked here by the participant will be displayed in the participant's agenda. The agenda can be adjusted at a later stage, by the event organizer in the participant's profile panel, or by the participant in their agenda.