The registration rules allow you to decide which participants are able to choose which sessions during the registration process.
In order to set registration rules, you first need to add participant types and define the agenda sessions.
Then go to Configuration - Registration Settings - Session Registration Rules and tick the sessions that a certain participant type is able to attend.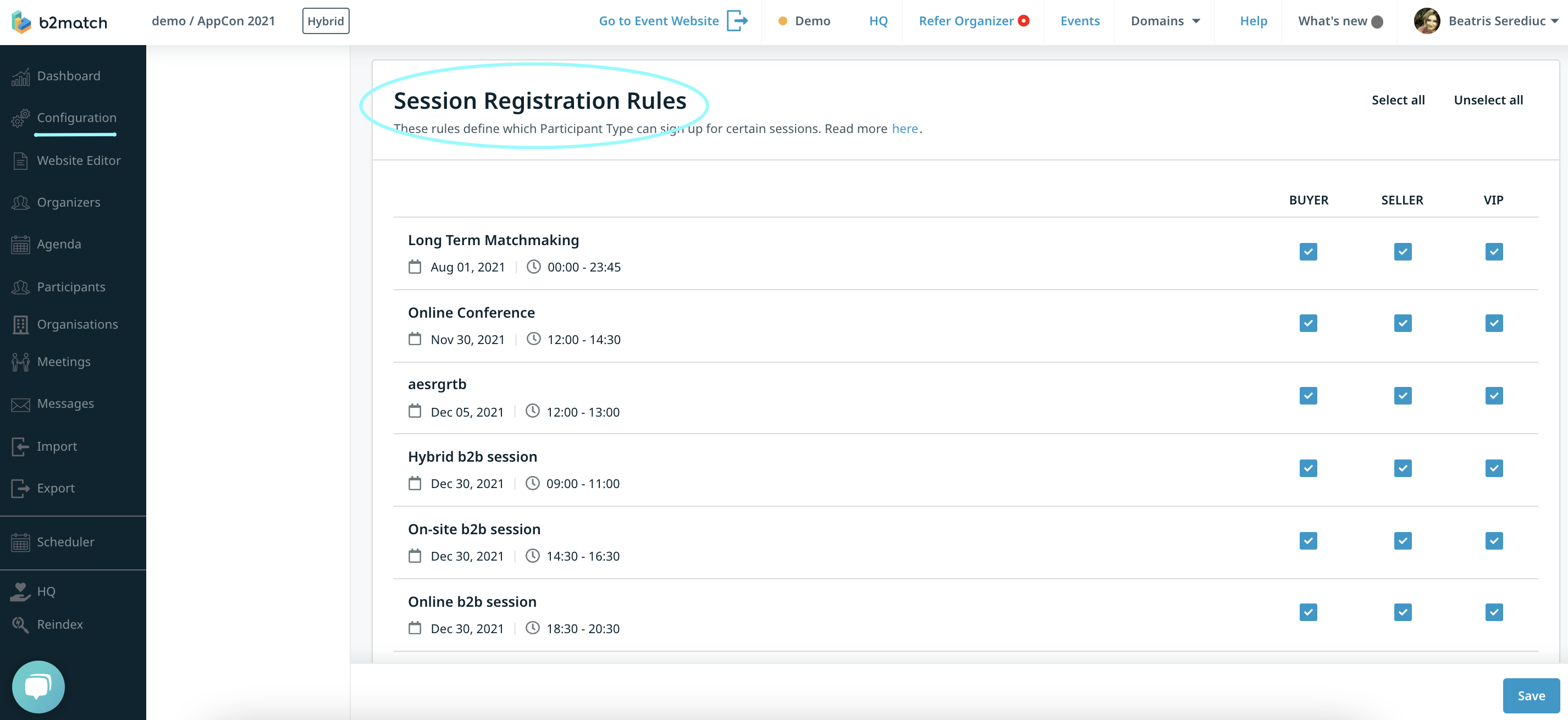 If the sessions are not selectable, it means that you haven't added them to registration. In order to do so, go to the Agenda, choose the session, click on Edit and tick Add to registration.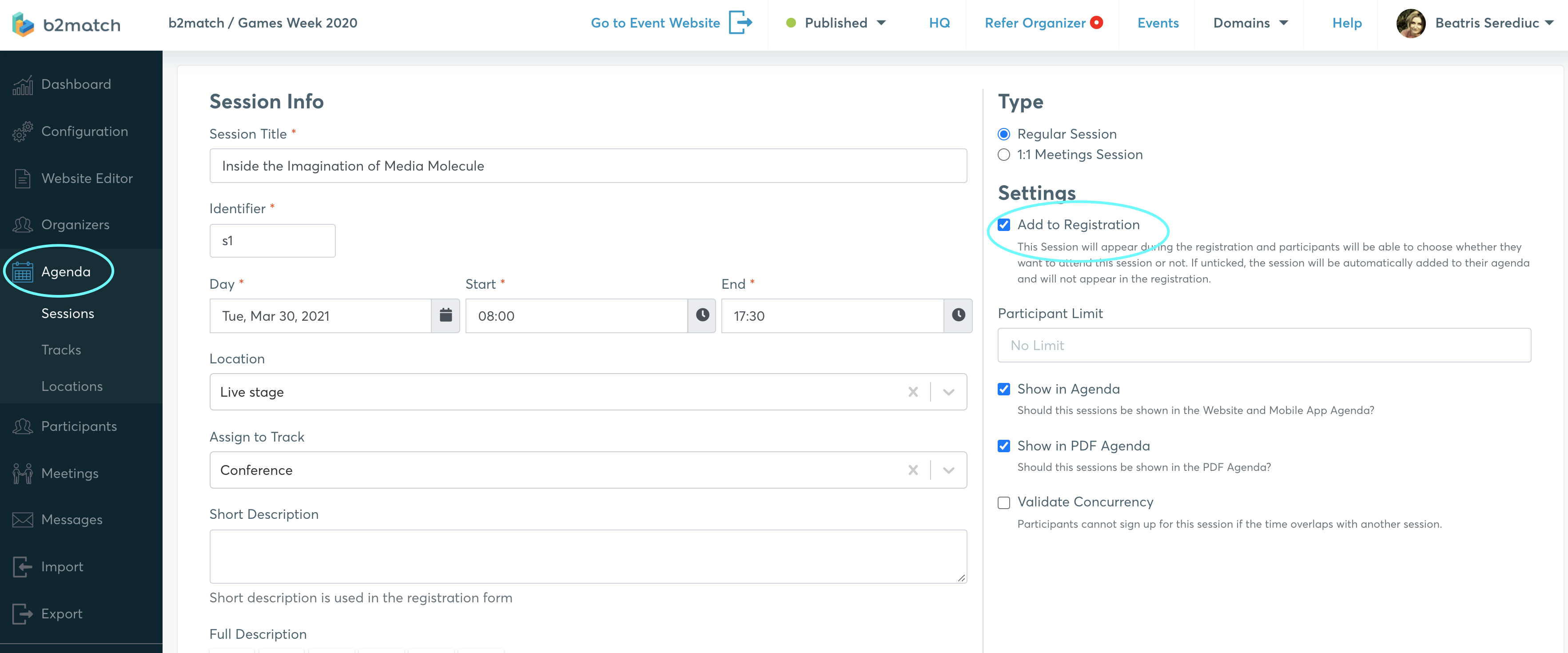 When the payment option is enabled for your event, you can define the session registration rules by configuring the tickets.