Go to Participants list and click on the participants name

Click on Cancel Participation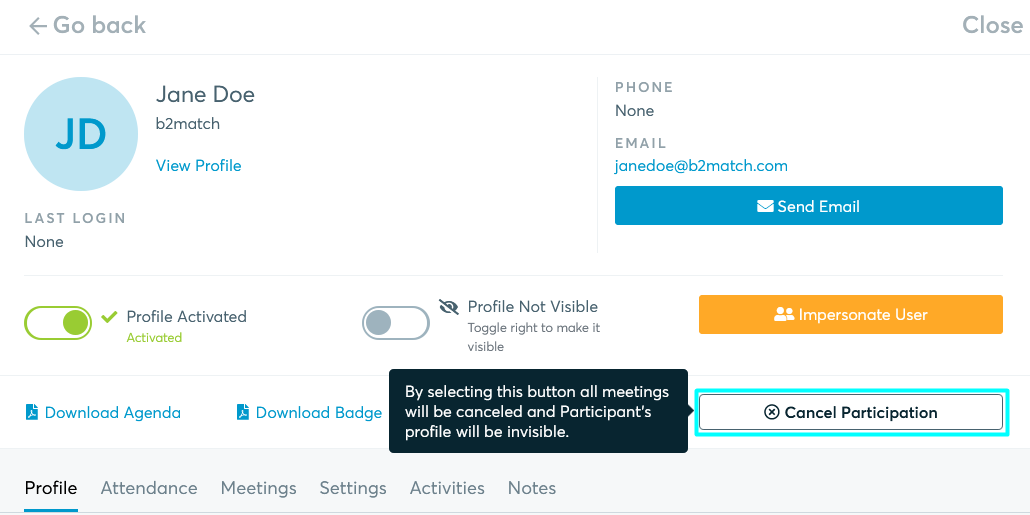 Confirm rejection by clicking on OK. Keep in mind that all the sessions and meetings will be canceled.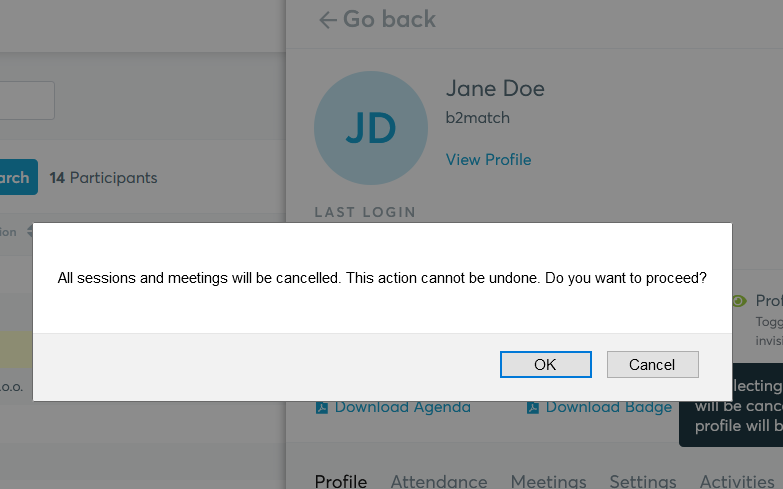 The participant will now have the rejected' status in the system
The participants will not be visible on the Participants list on the website and cannot participate in matchmaking
You can edit and enable the Registration rejected notification which will be sent to the participant. You can find in Messages - Notifications.

You can revoke rejection by clicking on the Revoke Rejection button.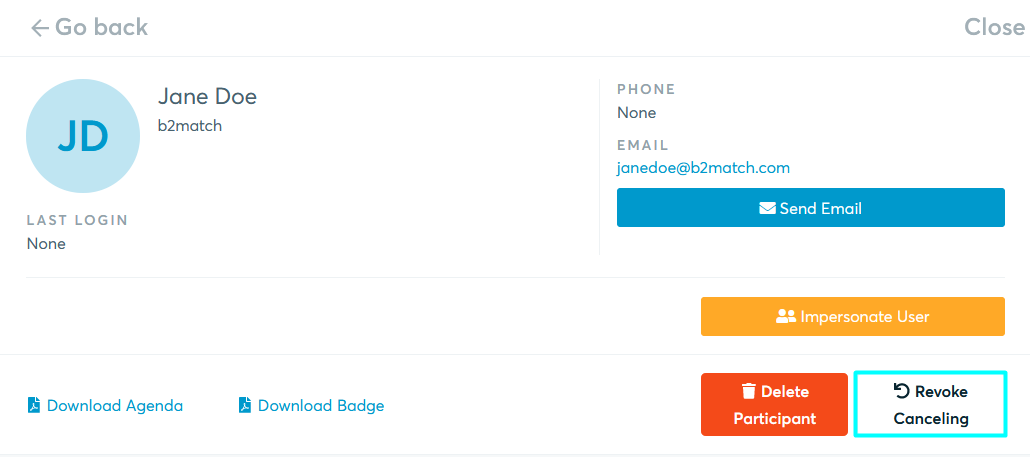 You can delete the rejected participant by clicking on Delete Participant. The participant will be removed from the participants list of the event.
Read more
Participants list overview