In order to update your session descriptions, you need to go to Agenda, in the organizer's tool, and edit the session for which you want to change the description.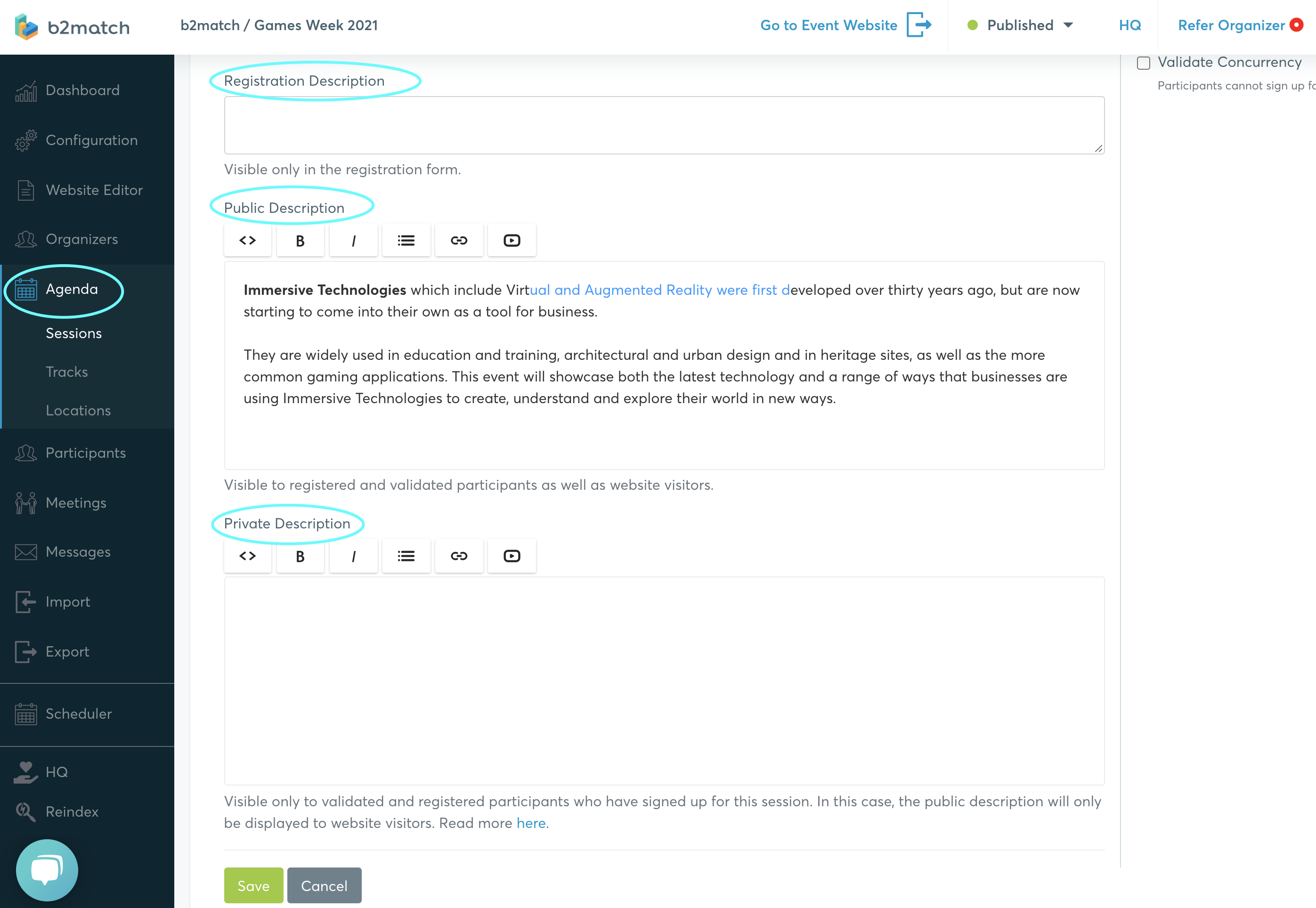 Registration Description
The registration description is visible only in the registration form, in the Plan your attendance section. It is u
sed by the organizers to provide short relevant information about the session when the participants are registering for the event.

Public Description
This is your 'official' session description. It is visible to registered and validated participants as well as the website visitors. It is displayed on the event agenda, when the participant clicks on the session.

Private Description
The private description is visible to the registered and activated participants who chose this session during registration. In the cases where the description is added for a session which is not in registration, it will be visible for registered and activated participants.
They will see this description instead of the public description.
The public description will still be displayed to website visitors.
Alternative non-public content
Pre-recorded non-public presentations
Non-public session recordings.