Participants invited from previous events will receive the email containing the invitation customized by the organizer and the Open invitation button.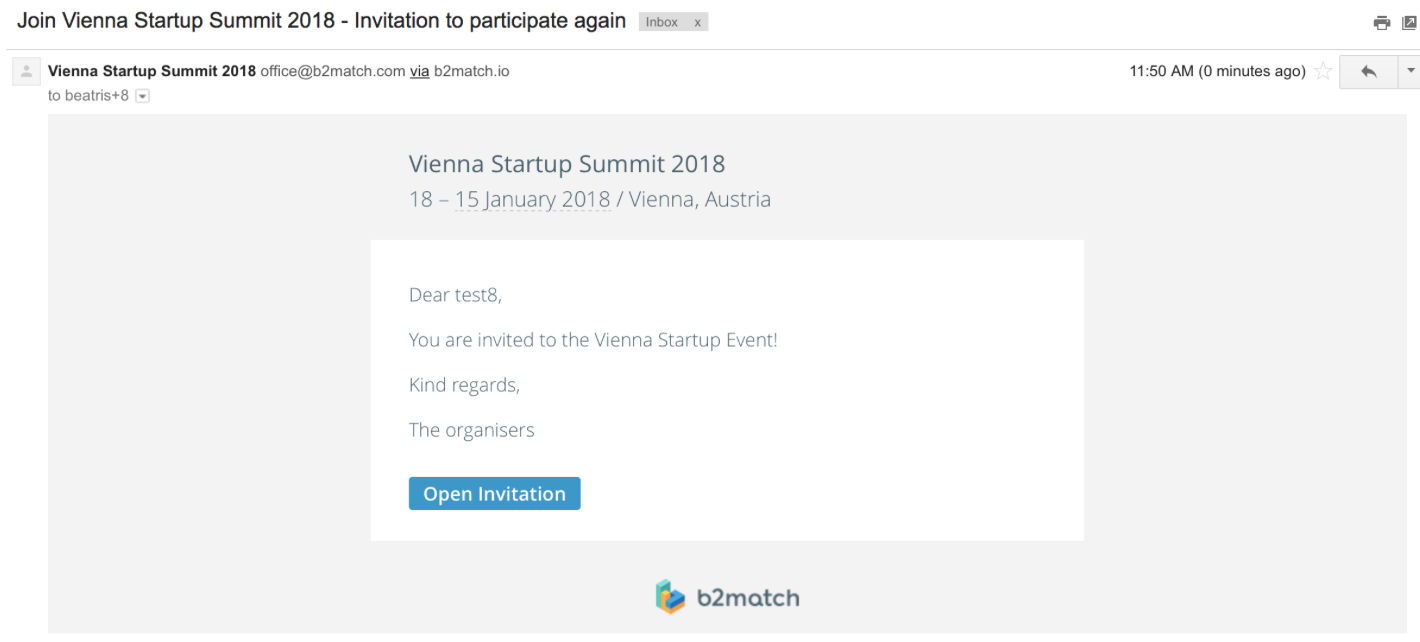 When clicking on Open invitation the participant will be prompted to accept the invitation.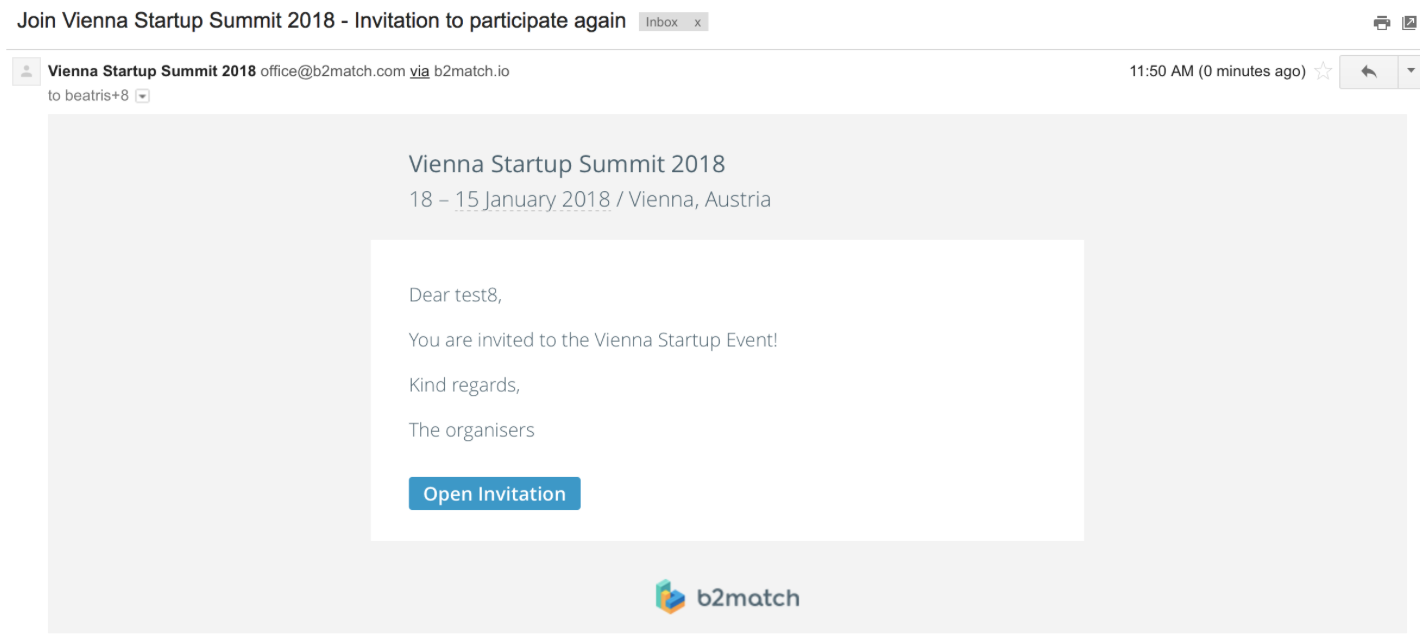 The participants has the choice to accept or decline the invitation.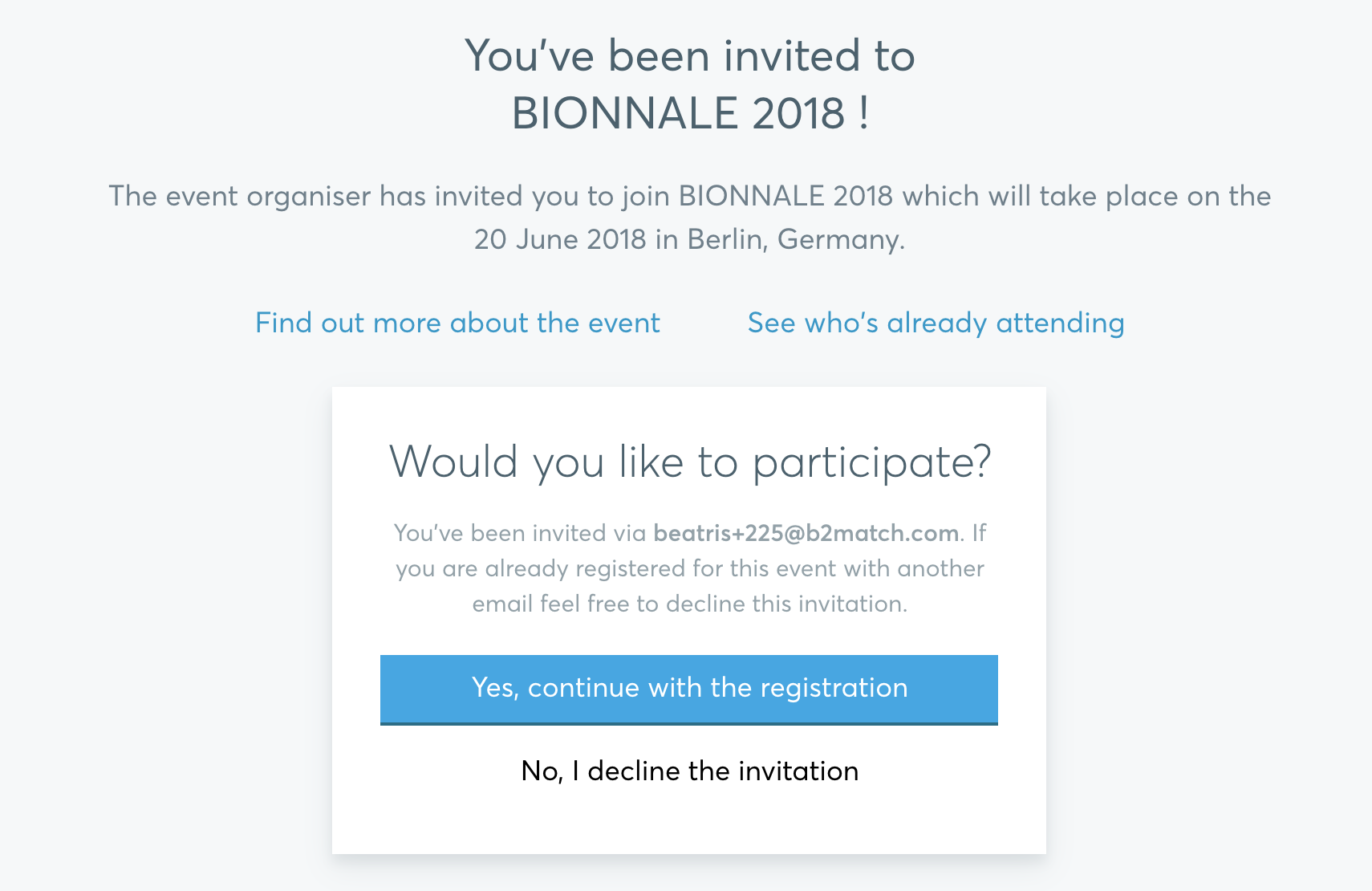 If the participant accepts the invitation, the email address will be pre-filled in the Registration step.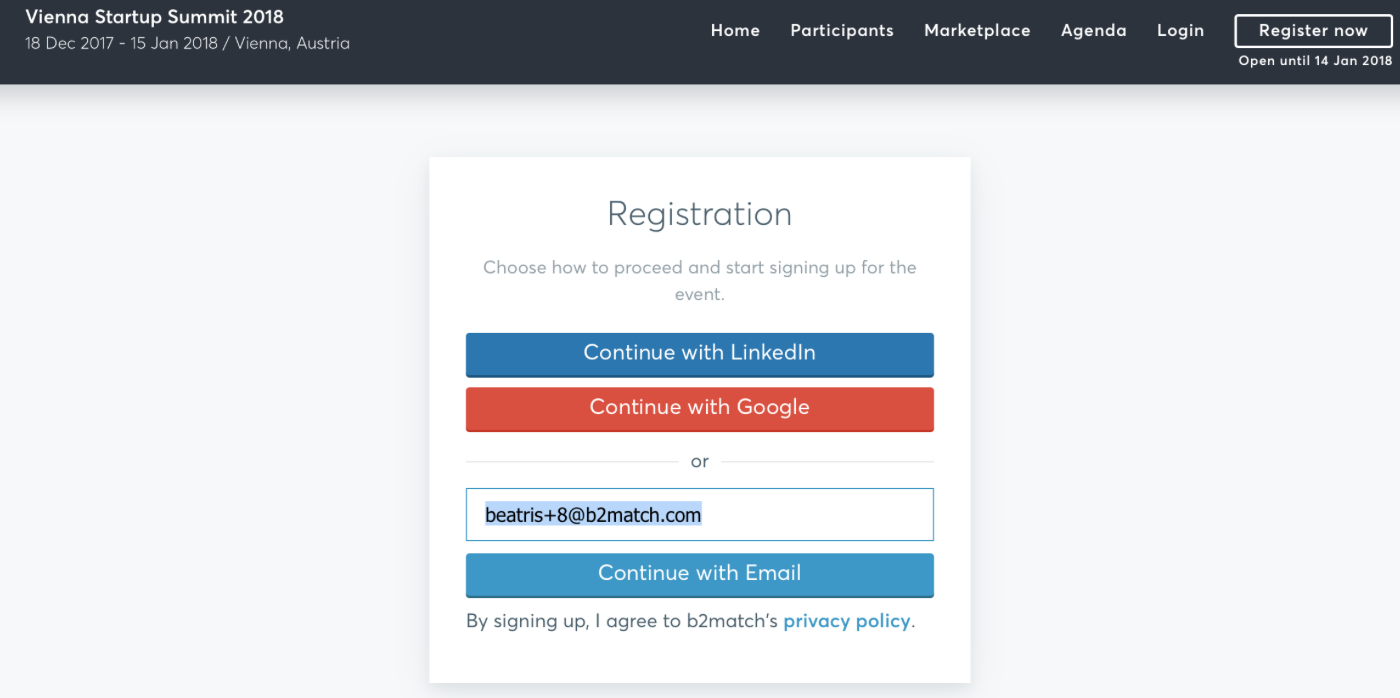 The participant needs to enter their password in order to login to the b2match account.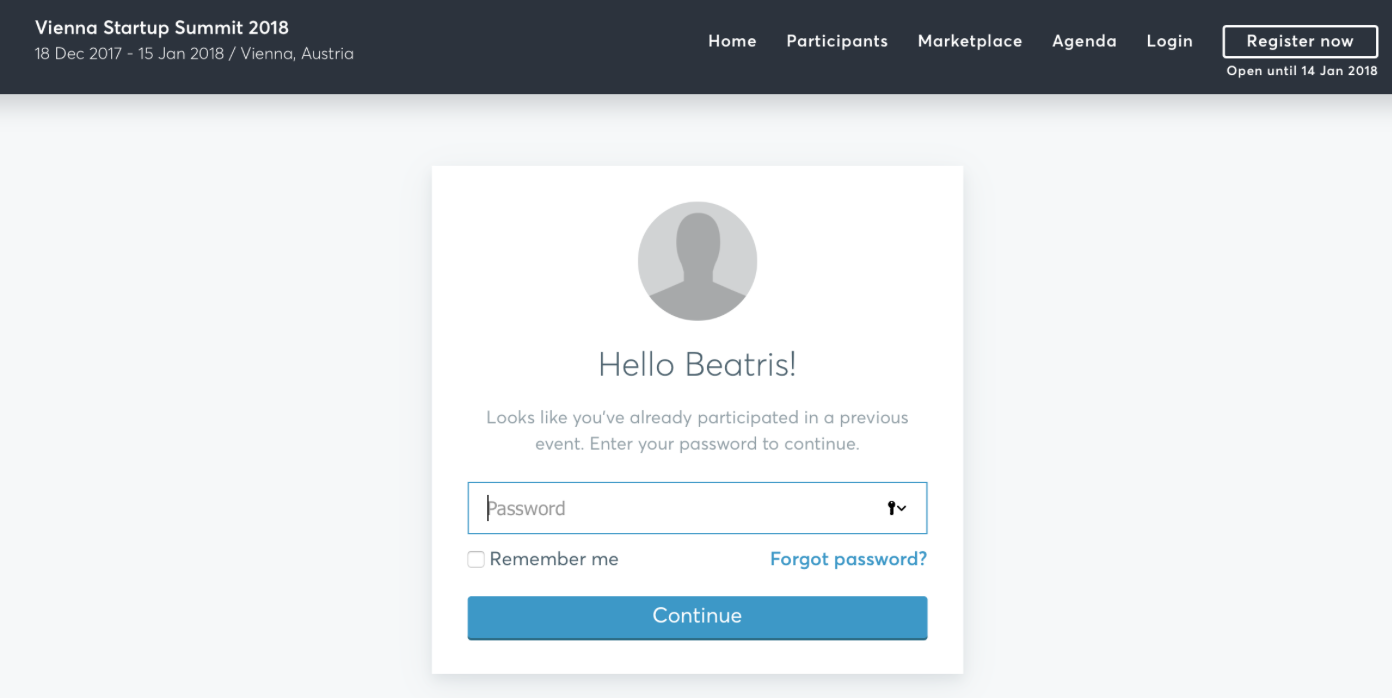 If the participants do not remember the password, they need to click on Forgot password? and to check their email for further instructions.
Some of the registration information will be pre-filled, depending on the amount of details which the organizer imported.
The participants who decline the invitation will be listed on the Imports page and will not be included in the recipients list of the imports: Email to imports - Registration Status is Not registered or Not invited.