If you want to offer extra flexibility to your participants, you can split your matchmaking session into multiple selectable micro-sessions, corresponding to each time-slot as follows:
go to Agenda and click on Add session
create a new track and tick Time-slots Grouped / Matchmaking Track option in Track Options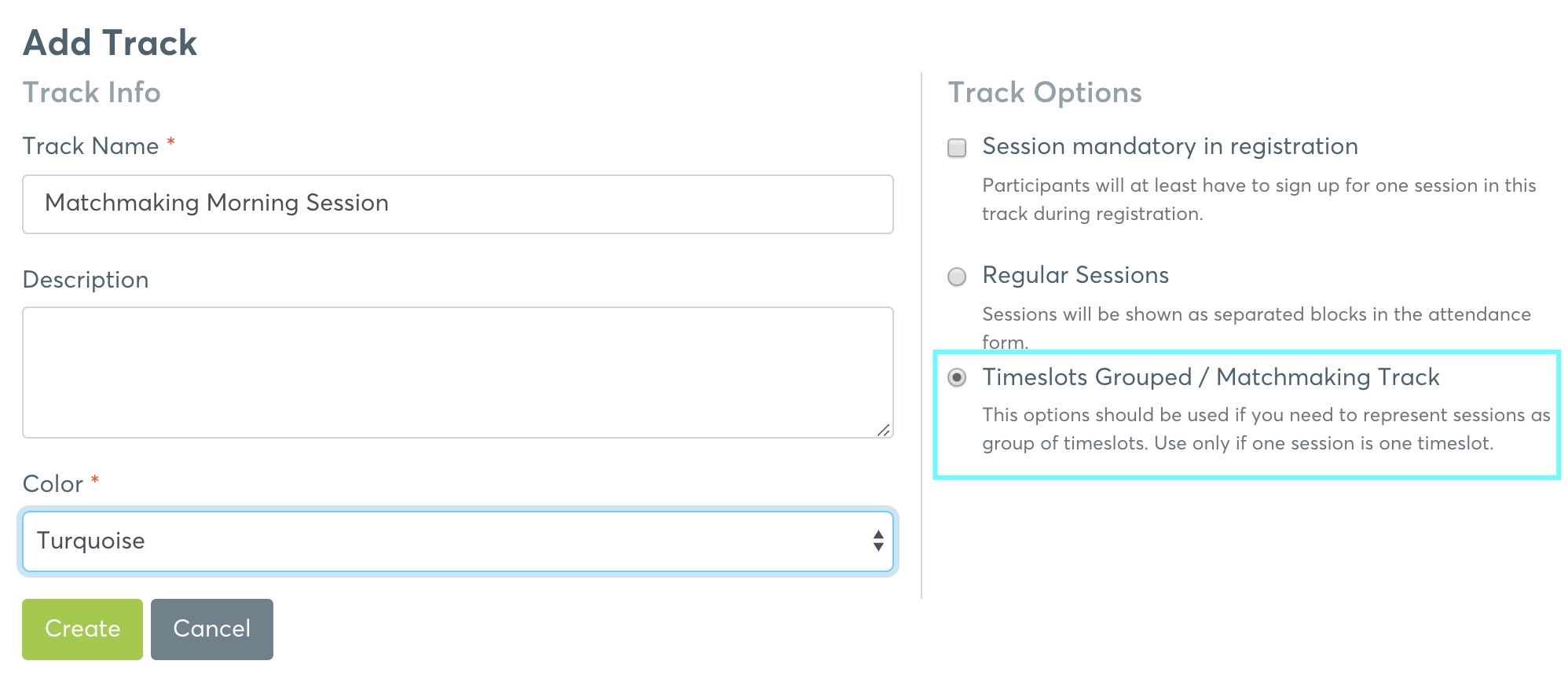 create a session for every time-slot. Make sure it is a matchmaking session and that

the allocated time is representing the exact meeting length, so a session of half an hour with 15 minutes per meeting will be split into 2 micro-sessions as in the picture below.



assign the track you've created to every session.
Time-slot preferences seen by participants in the registration process:
Time-slot preferences seen by participants in My attendance: