How to let the participants know about their agenda
One to three days prior to the event, the participants need to be informed about their agenda.
The event schedule should be on track, the majority of the meetings should be already scheduled, therefore they will be displayed on the participants' agendas.
It is the organizers' task to let the participants know that their agenda is almost final (sometimes even final, if the organizer is closing the booking). This can be done through an email sent through the b2match platform.
Go to Messages - Outbox - Email to participants.
Address your agenda update email to all registered and validated participants.
Make sure you include the Agenda link or the Agenda Action Button in your email. You can find a template for the email here.
Each participant accessing the link/action button in their email will have access to the following:
My agenda - participant's own personalized agenda, including the selected sessions and the scheduled meetings
Full event agenda - the event's full agenda
Download agenda as PDF - the ability to download the agenda in PDF format.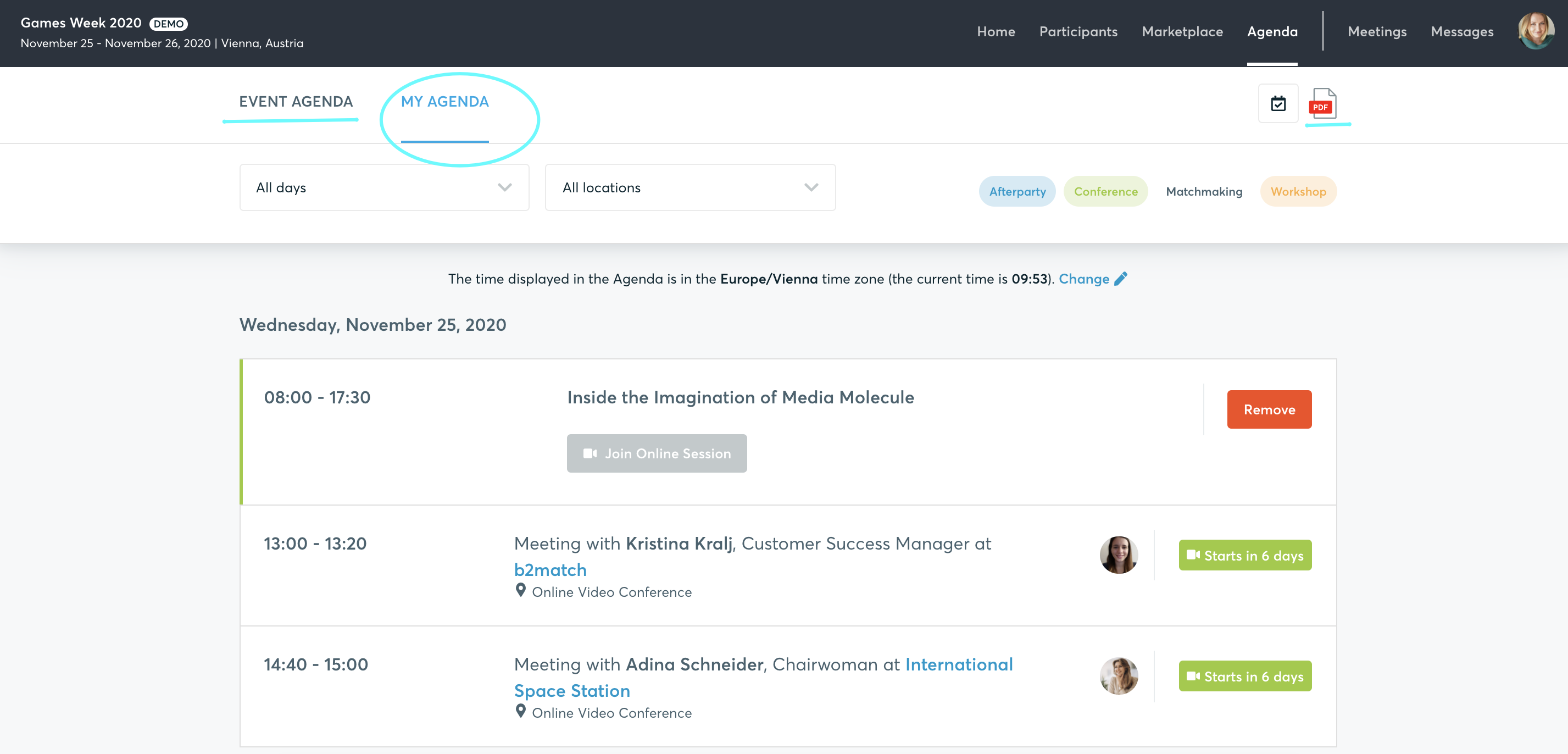 This email is also an opportunity to do the following:
inform the participants where they can find their agenda
encourage the participants to book more meetings (if the booking is still open) and join more event sessions
add any information you find necessary for the event that is about to take place.
Participants can subscribe their agendas to their calendar, by clicking on My Agenda and Subscribe to Calendar.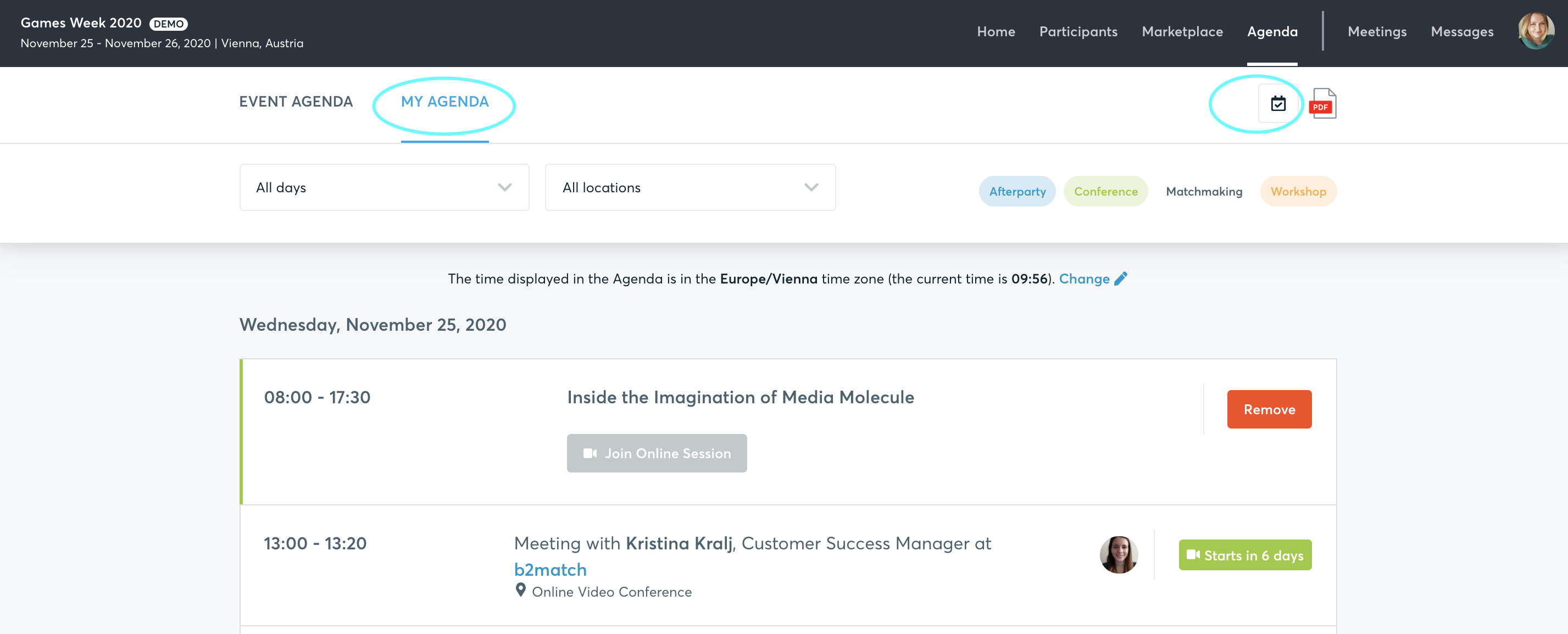 More email templates for engaging the participants can be found here.