This article refers to interactive sessions, such as webinars, pitches, and workshops, with a more restrained number of attendees. For more static sessions with large audiences, such as conferences, take into consideration showing a pre-recorded speech to the participants or use our available streaming solutions.
How to create it
Go to Agenda and create your session as a Regular Session.
When creating your session, tick Video Conferencing.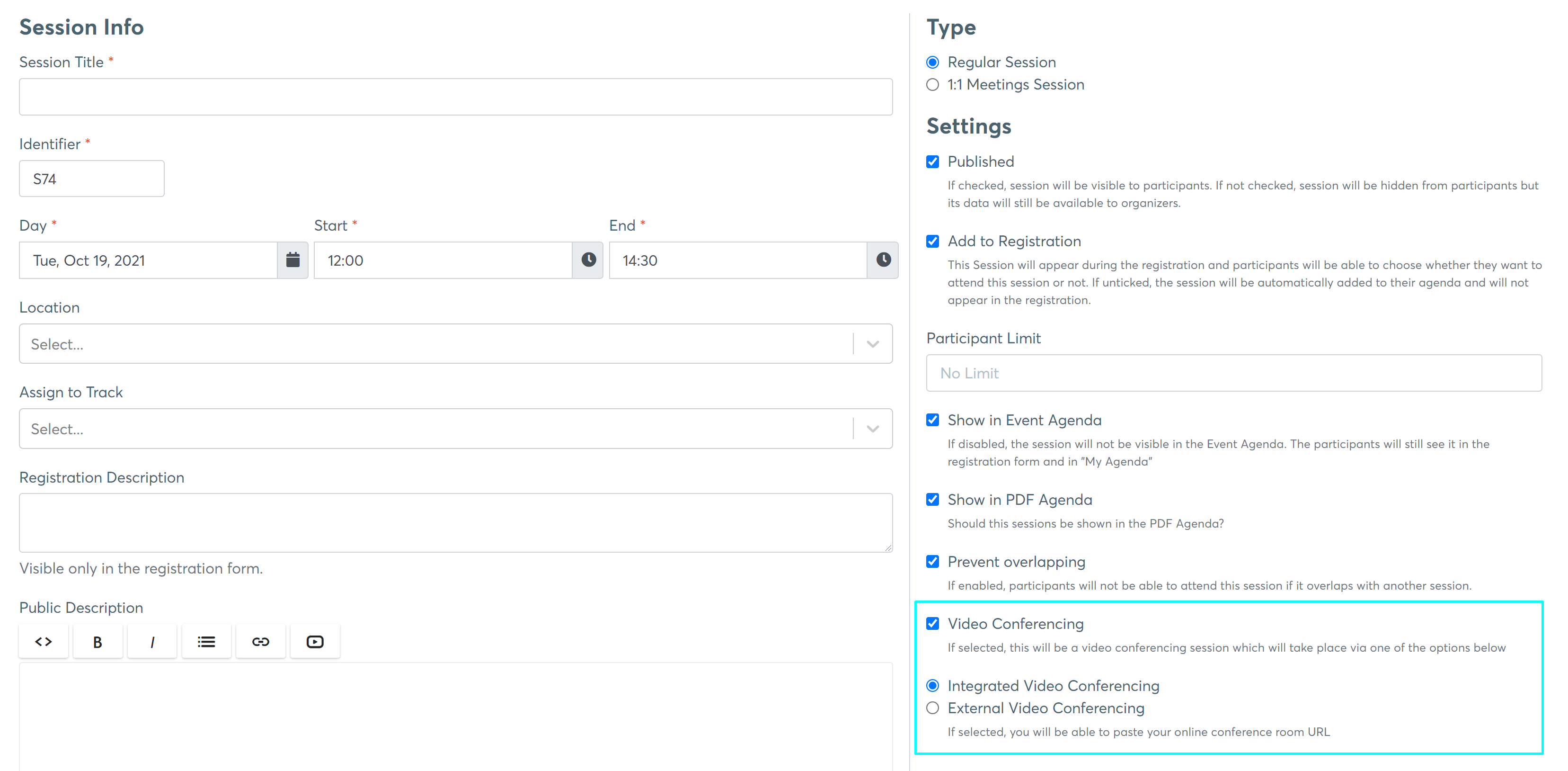 There are two options here:
Integrated Video Conferencing
If selected, the session will be an integrated interactive session. The organizer doesn't need to take any additional actions, as the online session will be configured immediately. We use Daily as our integrated video conferencing tool.
External Video Conferencing
If selected, the organizer needs to provide the link to the meeting in the tool they want to use. T

ools like Zoom, Webex, MS Teams are supported and they can be integrated into the session settings directly.
The virtual session will have the Online label in the organizer's tool and in the agenda. The organizer is able to test if the link is properly inserted, by clicking on it and joining the session. This link will be active from the moment when the online session is created. For links that are too long, a URL shortener can be used.

The Join online session button will become active for participants who select the session 10 minutes before the session starts.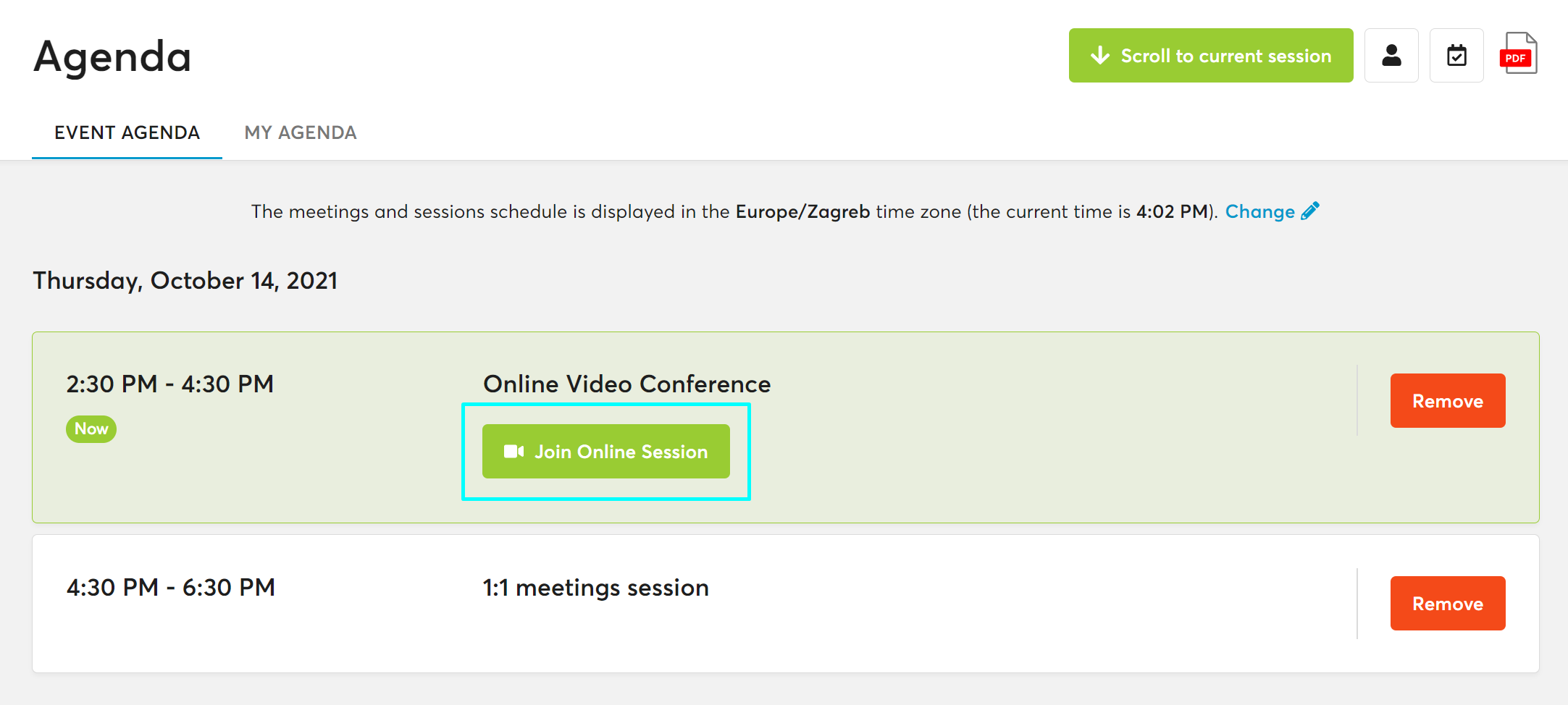 When clicking on the Join Online Session button, the participants will be redirected to the integrated videoconferencing tool or the software that you chose to use for this session.
The organizer can join the session anytime from the organizer's tool - Agenda.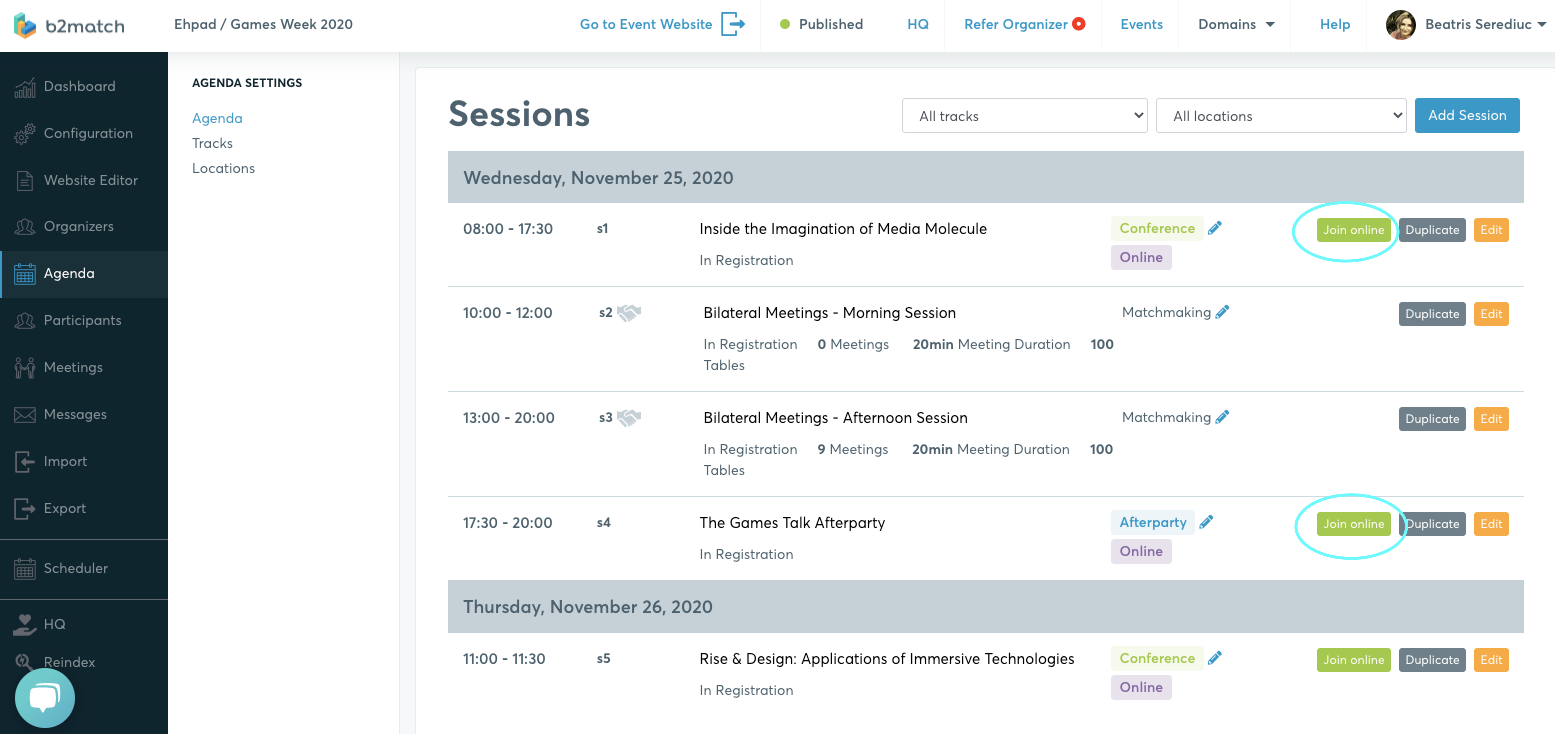 How to track who participated
Go to the Participants list and click on Advanced search, at the top of the list.
Then go to the Attended Online Sessions section and tick the sessions you are interested in.

Click on Search at the bottom of the page.
The organizer can also download the Attended Online Session document in Export - Export Data - Excel Documents - Attended Online Session.
Include ways to contact you during the event in case of technical needs. Add the event email address, a phone number, a chat messaging service
Utilize b2match help files for the participants
Prepare a speaker back-up plan
Plan for wifi or computer glitches - prepare an Ethernet cable and back-up computer.