The virtual booths are dedicated exhibitor rooms which online visitors can join impromptu and where they can start the conversation.
The virtual booths will not be found in the agenda, as they are not event sessions per se. They are a replica of a real life booth, where a representative is available for providing information and answering participants' questions.
How to create virtual booths
To enable this feature you must have the Exhibitors & Lead Retrieval option active for your event. Afterwards, you can add the Virtual Booth option to your participation types. For example, if you enable it for the exhibitors, the organizations which have this participant type will have the ability to create virtual booths. The organization's participation type is based on the participation type of the organization owner.
go to Participant Types and edit them. Tick Virtual Booth in order to activate this option.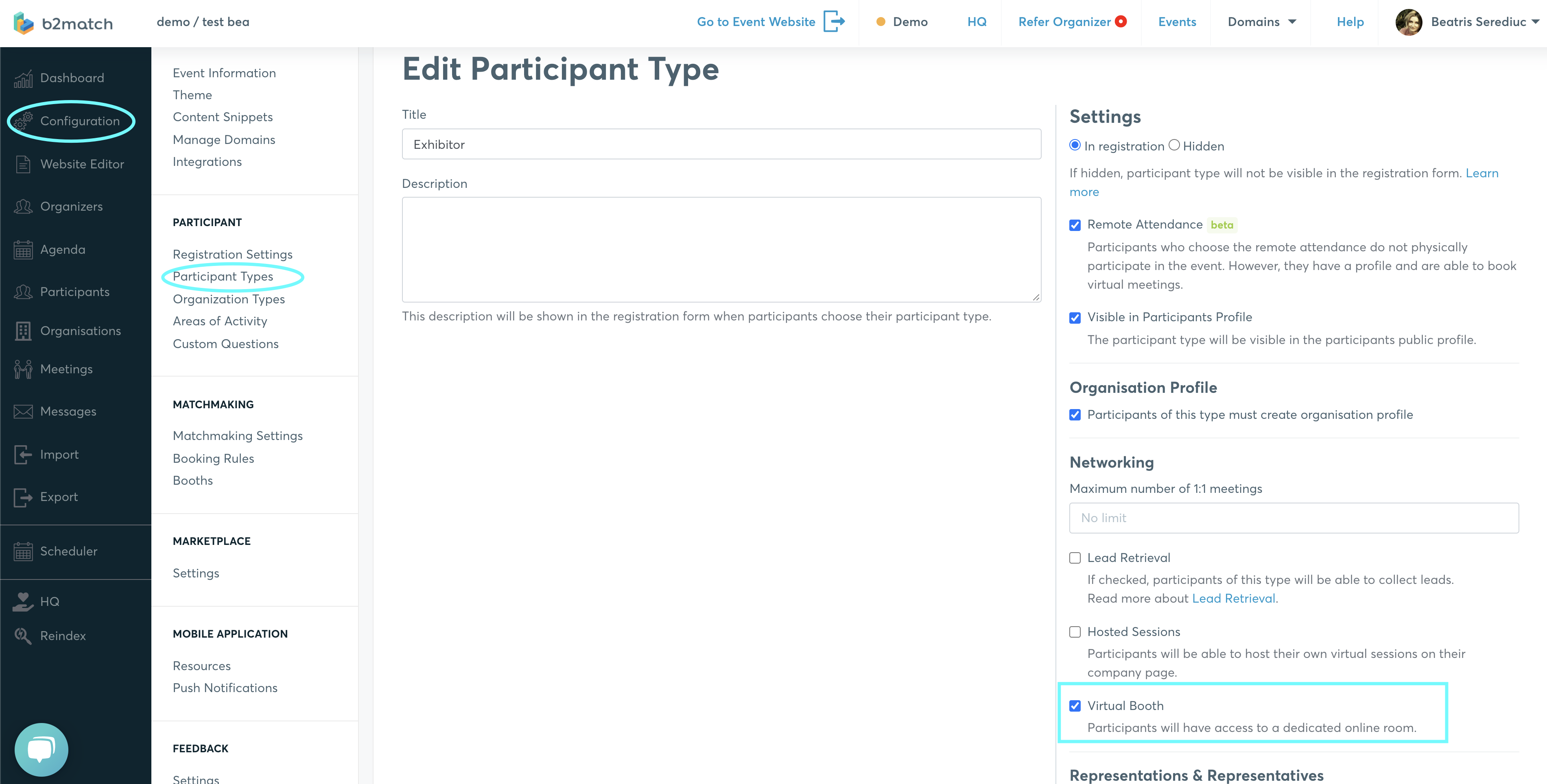 Go to Organizations, choose the organization for which you want to create a virtual room and click on it. The profile panel will open
Scroll down and edit the Virtual room in the profile panel
Enable it, set the time and date and save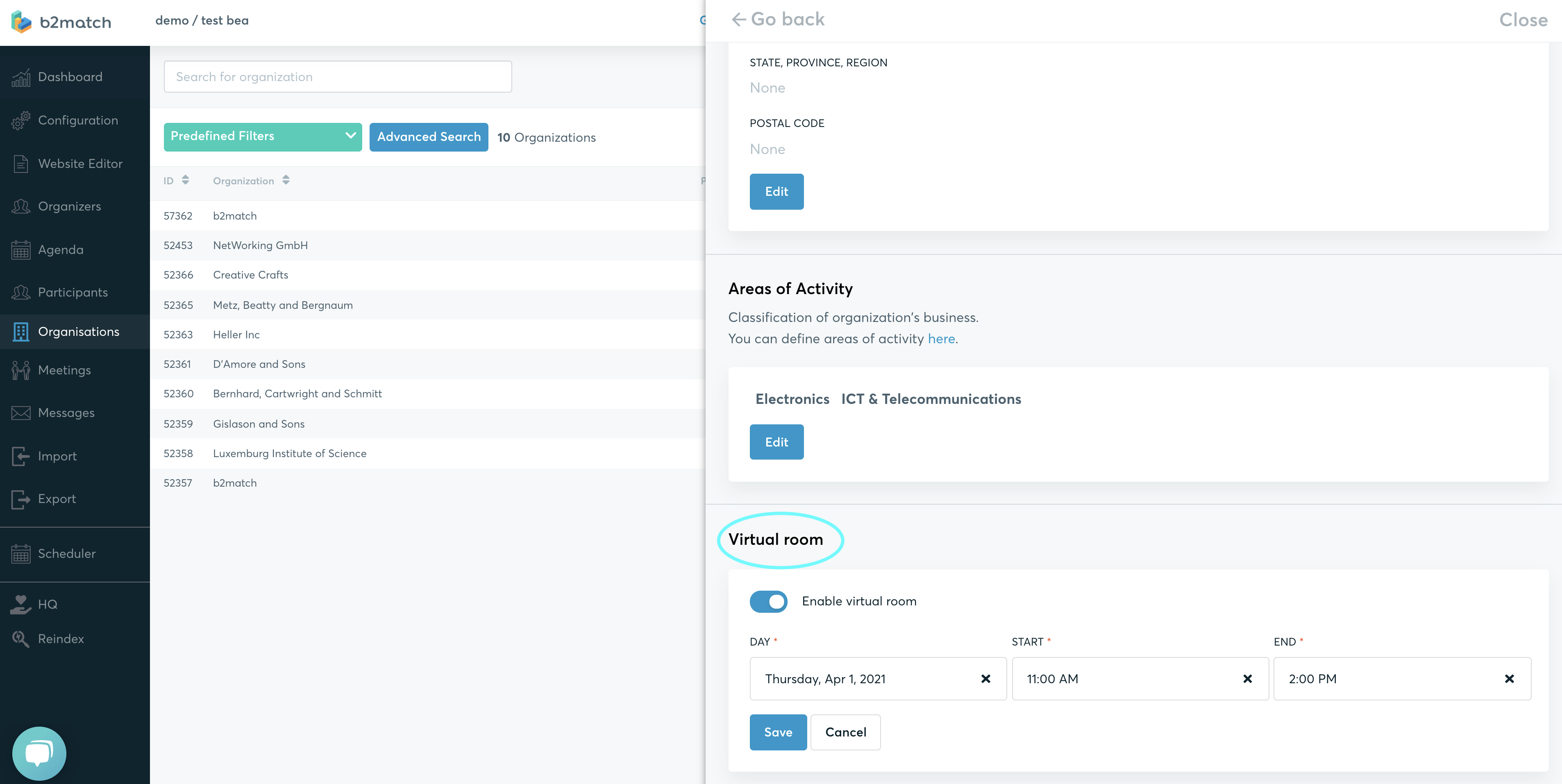 it will be now visible on the Companies page, in the company's profile. If the date is set in the future, the button Join virtual booth will be inactive.

How participants will access it
Participants will be able to access it by going to
Companies,
accessing the organization's profile and clicking on
Join virtual booth
. The button will be active at the date and time set by the organizer in the organizer's tool.

The virtual booth uses Daily as the default video conferencing tool.
The number of people present in the booth will be shown under the joining button.