The virtual meetings are meetings taking place through a video communication tool, with participants attending them remotely. Virtual meetings with b2match are integrated in our platform, therefore no previous software installation is needed.
Organizing virtual meetings
Events which would need the virtual meetings solution are the events not physically happening, only planned online.
In order to set the event as a virtual one, you need at least one virtual
participation type
(if you don't have any, create one and call it
Virtual
). If there is only one participation type created for your event, we automatically assign it to every participant, so for a fully virtual event, you will have the virtual participation type assigned to all participants.
Booking virtual meetings
The entire pre-meeting process remains the same for the participants: the registration for the event, the profile update, and the booking.
The scheduling and request modes remain the same, as set by the organizer in the organizer's tool.
Virtual meetings taking place
The participants are recommended to use a computer with integrated webcam or a webcam.
At the agreed time, participants need to go to Meetings, where their meetings are listed.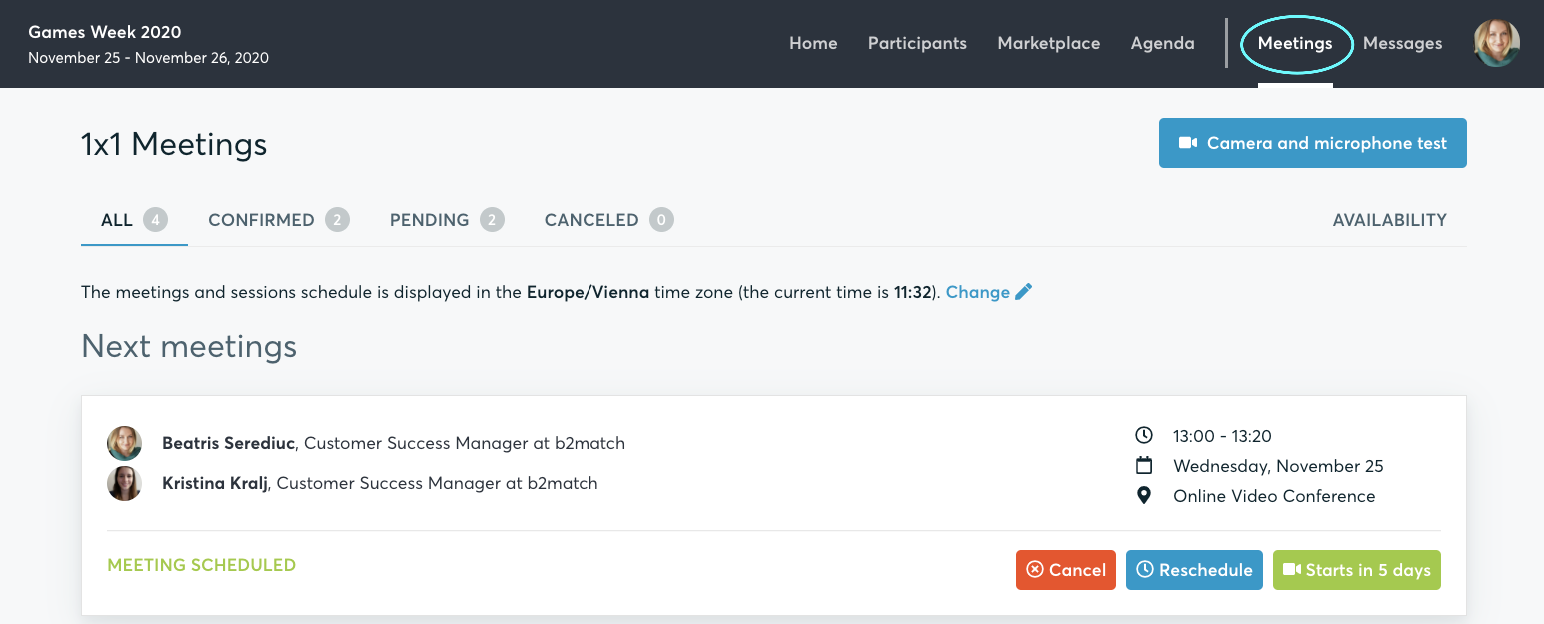 In order to start the meeting, they need click on the Start Meeting button.
Depending on the previous settings they have on their computer, some browsers will ask the participants' permission to use their microphone and camera. More on technical requirements for virtual meetings here
A virtual meeting can be started at any given time before its ending time and it won't stop automatically. One of the participants has to end it. The remaining time is displayed on the top left corner.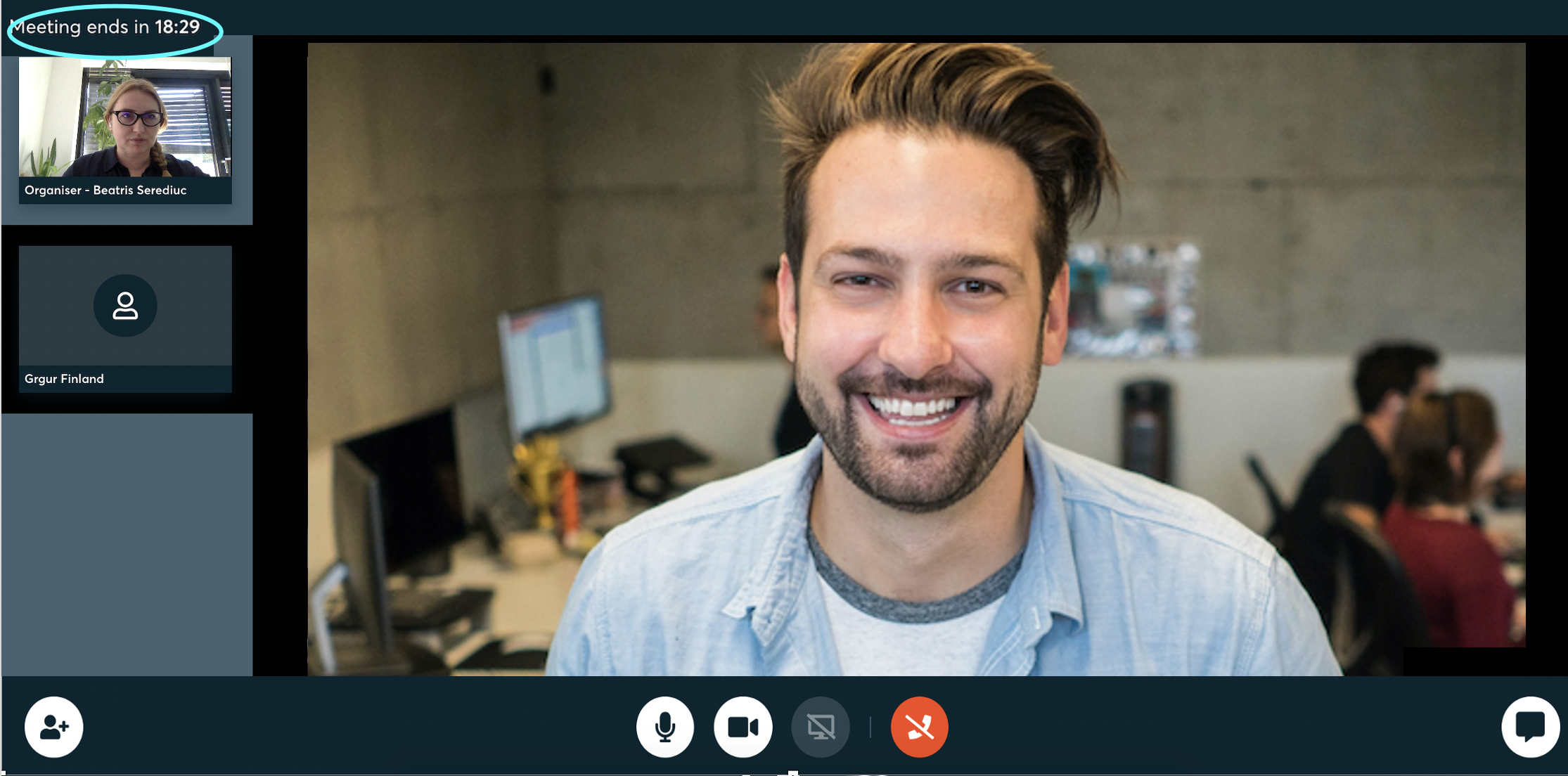 The participants are also able to share their screen, via the share screen button and chat with via the chat button on the right.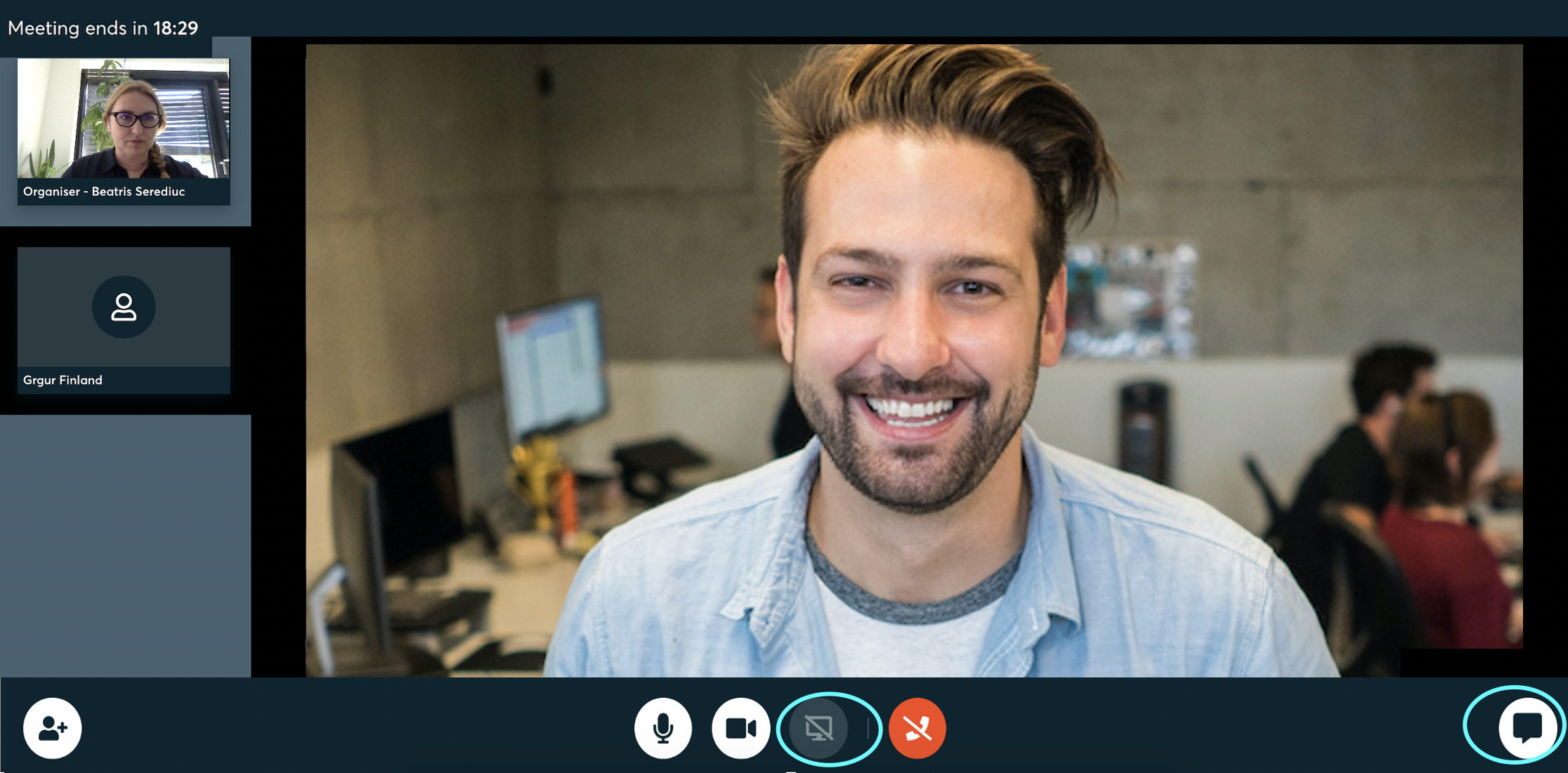 Guests can be invited through the invite guests button. There can be up to 5 participants in the meeting. Read more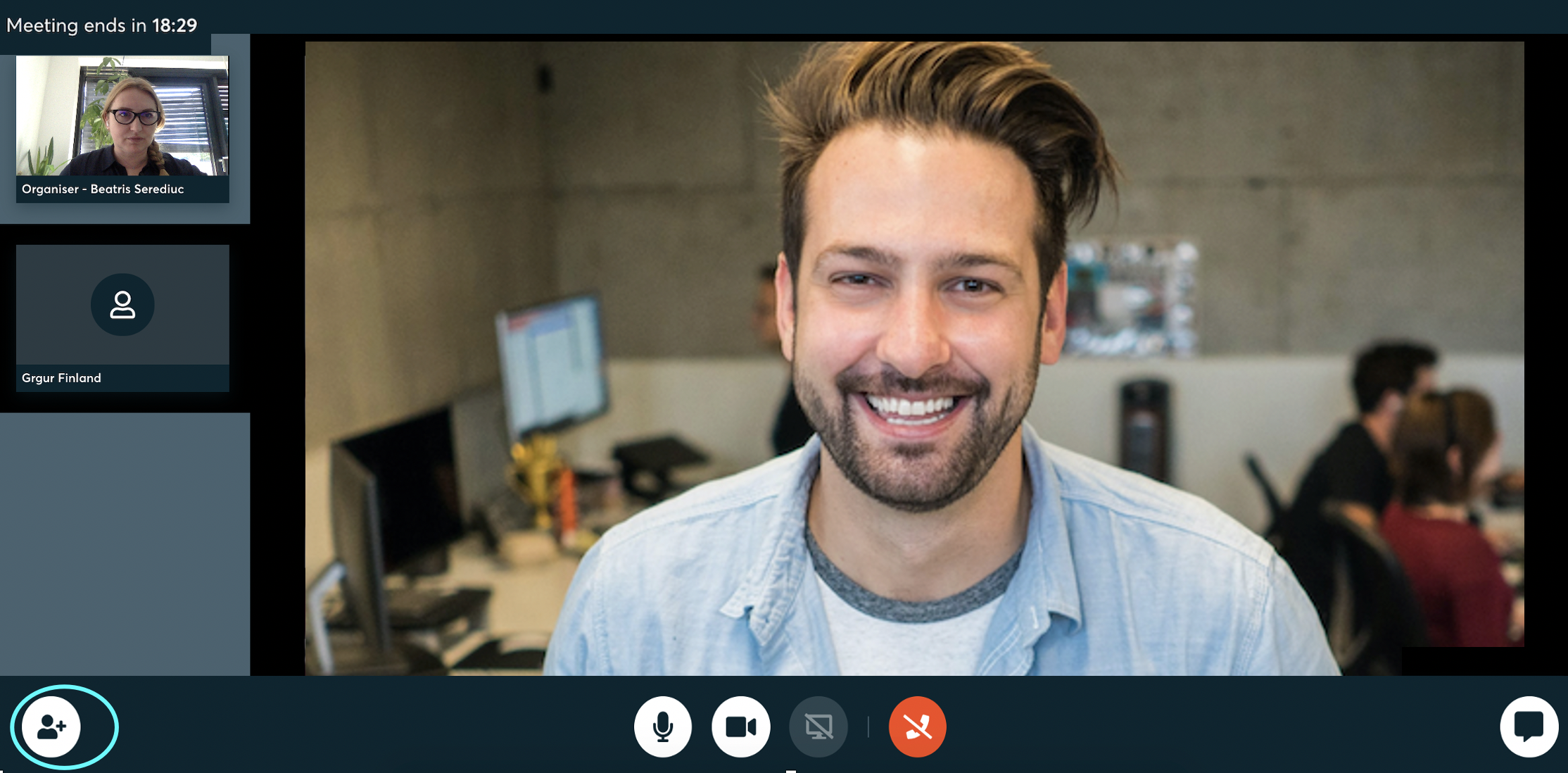 If the participants signal that their meeting partner hasn't arrived yet, they should wait for 5 to 10 minutes, then go to their profile and send their missing partner a private message. This message is also displayed when the meeting starts and one of the participant is not yet in the meeting.