Booking Meetings
Go to the Participants list where you can see a list of profile previews and the participants' statuses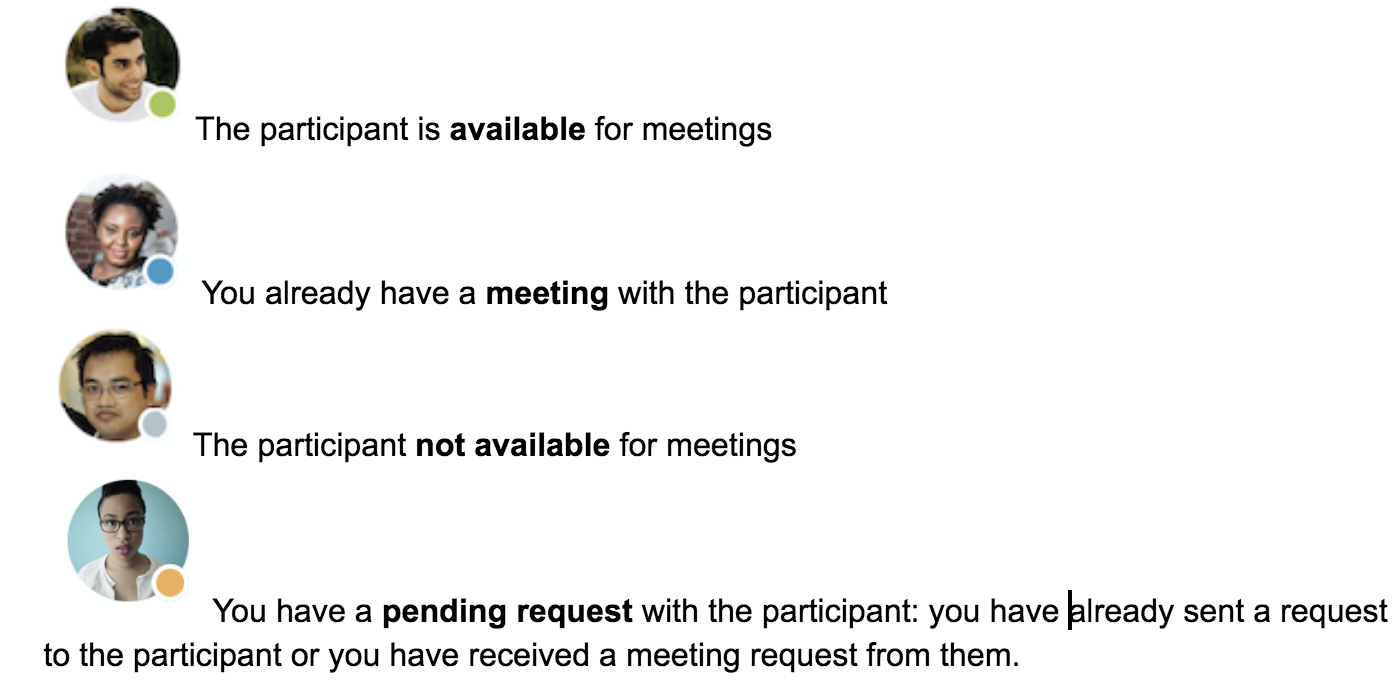 Click on the preview or on the arrow in order to see the participant's full profile and to book a meeting
Click on Request meeting.
Depending on the matchmaking settings chosen by the organizers, the participant will either have to choose a time-slot, the meeting will be automatically accepted or the meeting will be pending until the invitee accepts it.
Checking Your Agenda
Click on Agenda and then My Agenda at the top to see your attendance at the event, the entirety of the sessions you chose
Click on Meetings to see the list of your meetings.