Supporting organizers or co-organizers support the main organizers in making the event visible in their regions and help to acquire local organizations to attend the event. In addition, they are also the first local contact point for participating companies. Thus, supporting organizers play a key role in raising the number of participants to an event and reduce the workload for the main organizers.
Using the organizer tool
Once you have been invited to organize an event via email, you will have to set up an account before you can view all your events.
Once you have set up your account, you'll have access to the events which you've been invited to co-organize.
Inside the organizer's tool, you will have access to the participants list, the meetings list and the export section.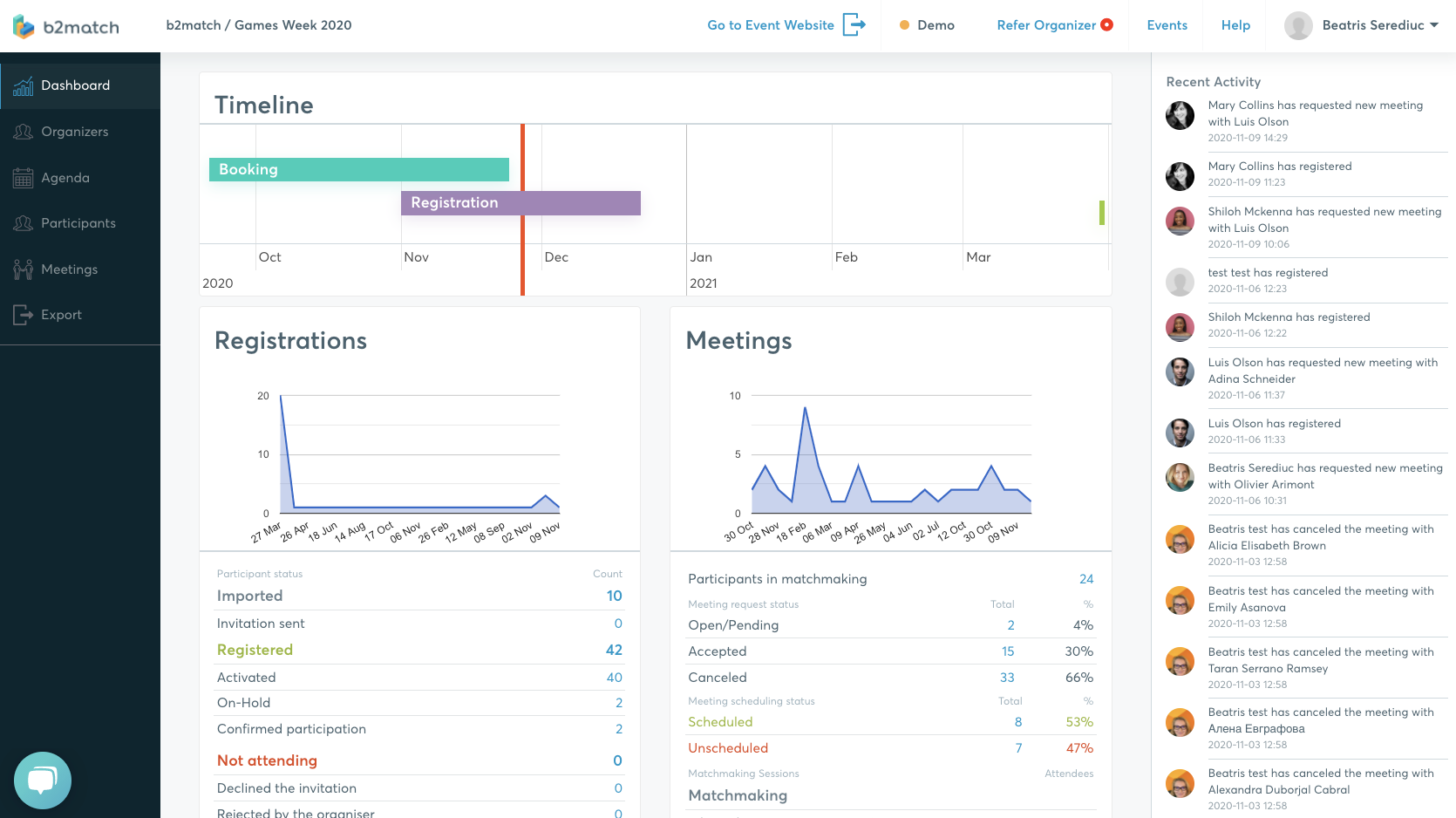 Managing participants
Supporting organizers can view all the participants in the participants' list in the organizer tool.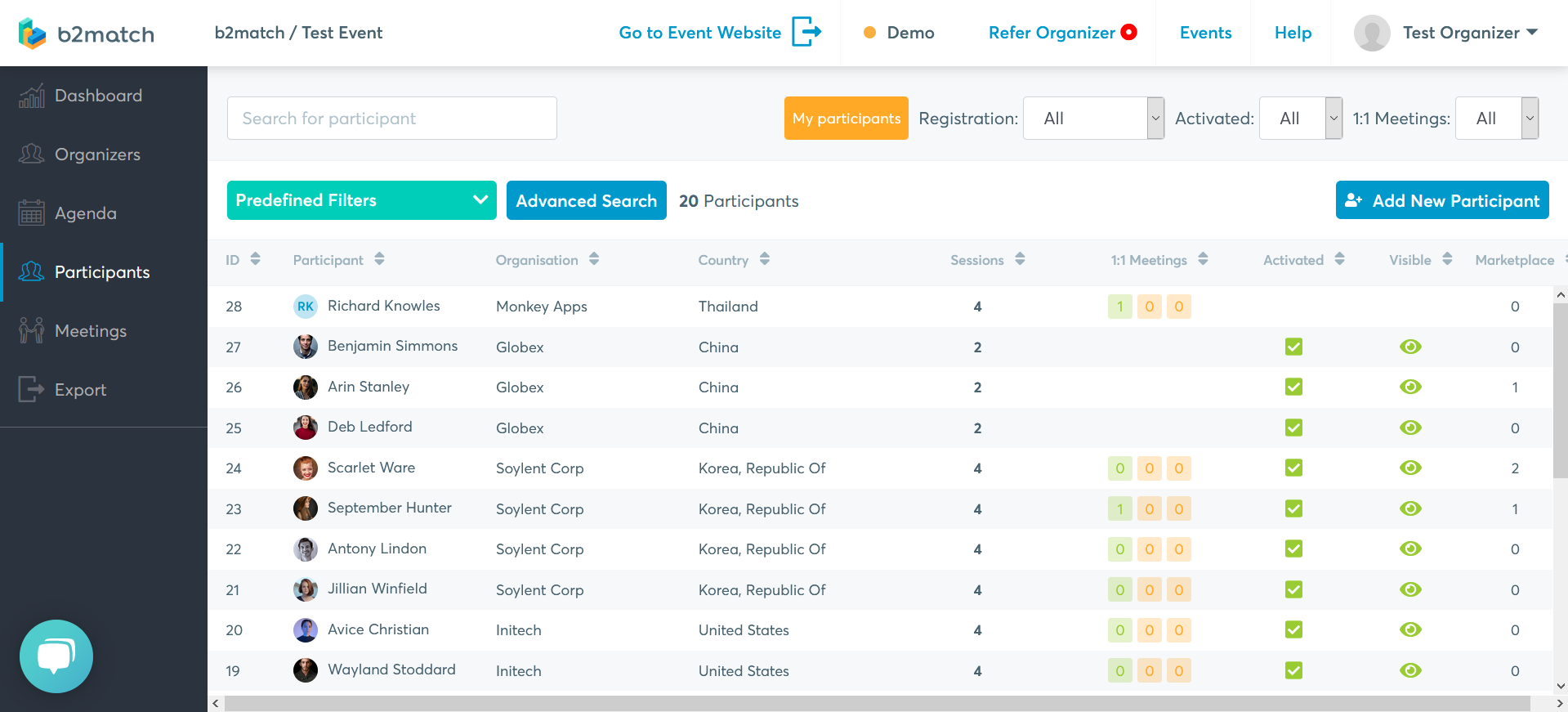 However, they can only modify those participants' profiles they are connected to. For example, an Austrian supporting organizer can view all participants' profiles but only edit profiles from Austrian organizations.
In order to view their participants only, they need to click on My participants.
By clicking on My participants, the supporting organizers will only see the participants associated with their support office on the list. The supporting organizer will be able to edit these participants' profiles.
Supporting organizers can update their participant profiles to improve the quality of these profiles. More on editing profiles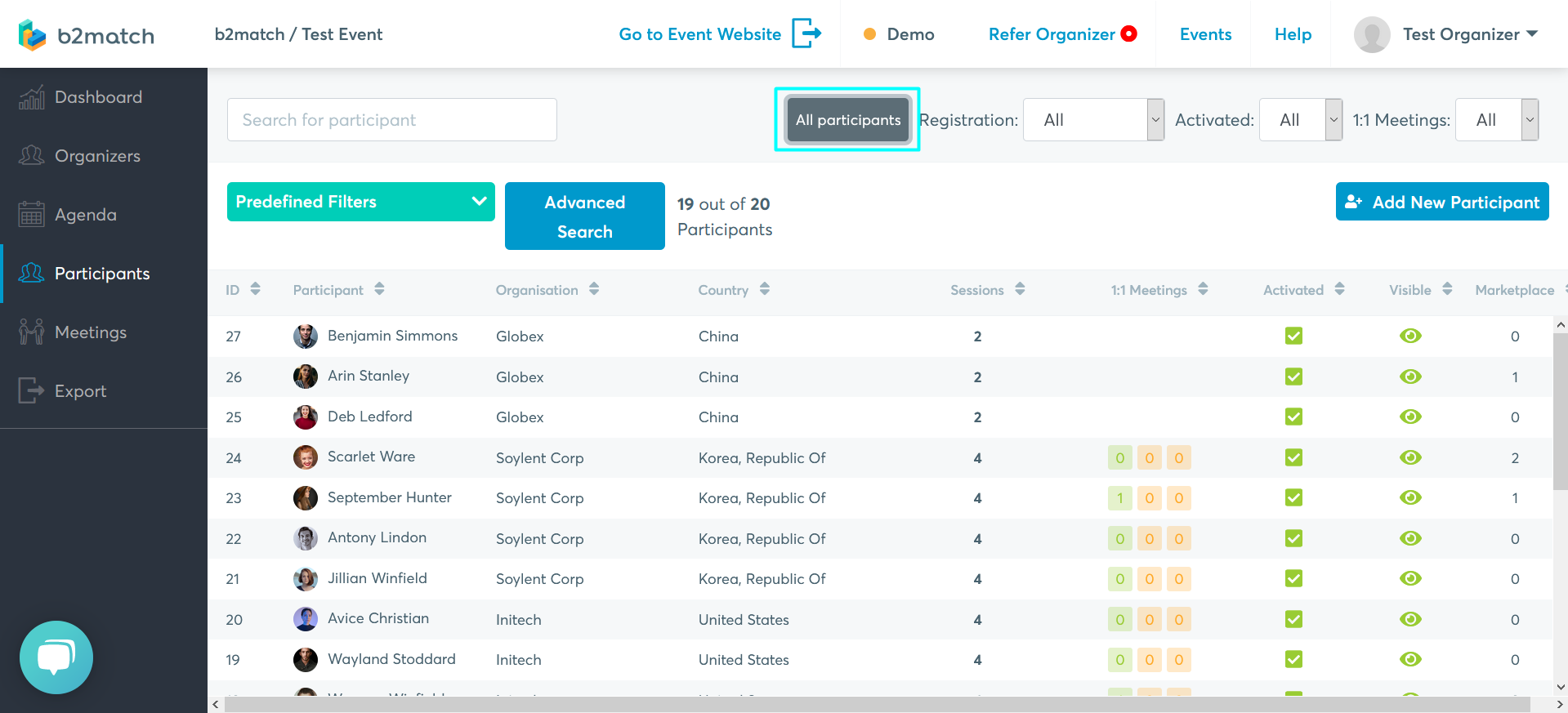 Things you can do in the Participants list:
Search for participants by text
Filter participants by registration status, activation status and whether they participate in matchmaking or not
Advanced search with detailed options
Using and creating predefined filters
Perform batch actions
Find out more about the participants' list
Activating a participant
Depending on how the event is configured, participants will have to be activated to be visible on the event website and to be able to request meetings.
When an inactive participant logs in, the notification Your profile is waiting to be activated will be displayed.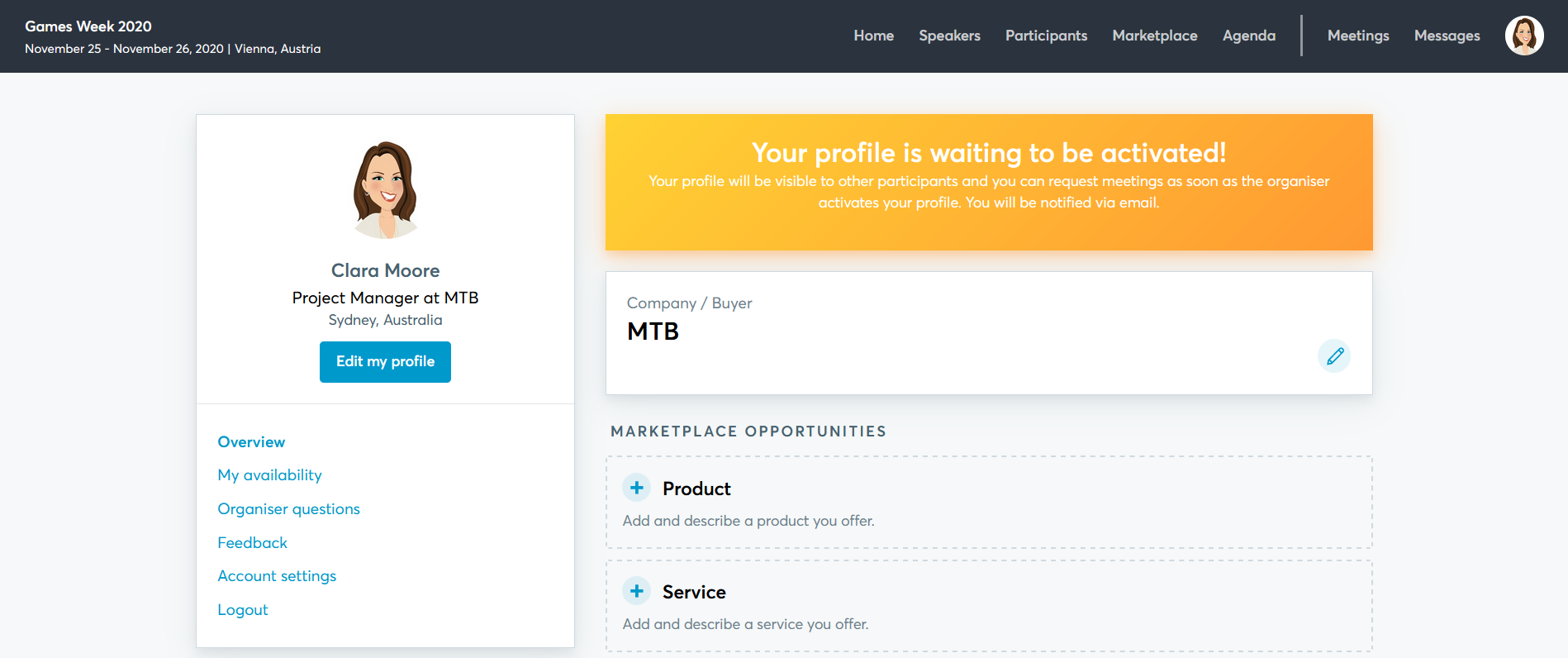 Read more on activating participants