A summary of the things an organizer needs to look into when planning their first event with b2match
Engaging event management technology
Thank you for choosing b2match as your event management software & matchmaking tool.
We are excited to give you an overview on how to host your first matchmaking event and how the process works. This article will help you get started.
b2match is your trustworthy support and your prime time matchmaker, as you probably know by now, if you were in contact with our Sales team and your Customer Success Manager. Just to quickly recap, our platform helps you with the following:
building an event website
setting up an event and attendee agenda
communicating efficiently with your participants
connecting the attendees
anticipating virtual and on-site challenges
extracting participant feedback.
Next, we will go through the main steps to be taken in order to setup your first event with b2match.
1. Create your organizer account
The first step is to create your admin account with b2match, in order to have access to the organizer's tool, where you can create your first event.

2. Create your first event
Follow the instructions here in order to create your first event. If your organization worked with b2match before and there is a similar event to the one you will manage, make a copy of the previous event and adjust the details afterwards. It is important to know a few of the event's essentials, such as the event type (virtual, on-site, hybrid), the event's topic and whether you'd like to import participants.

3. Configure registration
Configuring an effective registration leads to good participant profiles, which leads to more meetings. Take time to go through the configuration of the event and decide what information you need to retrieve from the participants and what information is needed for an ideal matchmaking. You can use the checklists below to see if you've considered all the elements for your ideal configuration.
If unsure of the ideal configuration for your event, contact us and let us know how we can help.
4. Build the event website
Add your content to the event website, with the help of our website editor. Preview it instantly in your browser. Don't forget to publish it, when it's ready. If you have your own website, you can link our registration to it.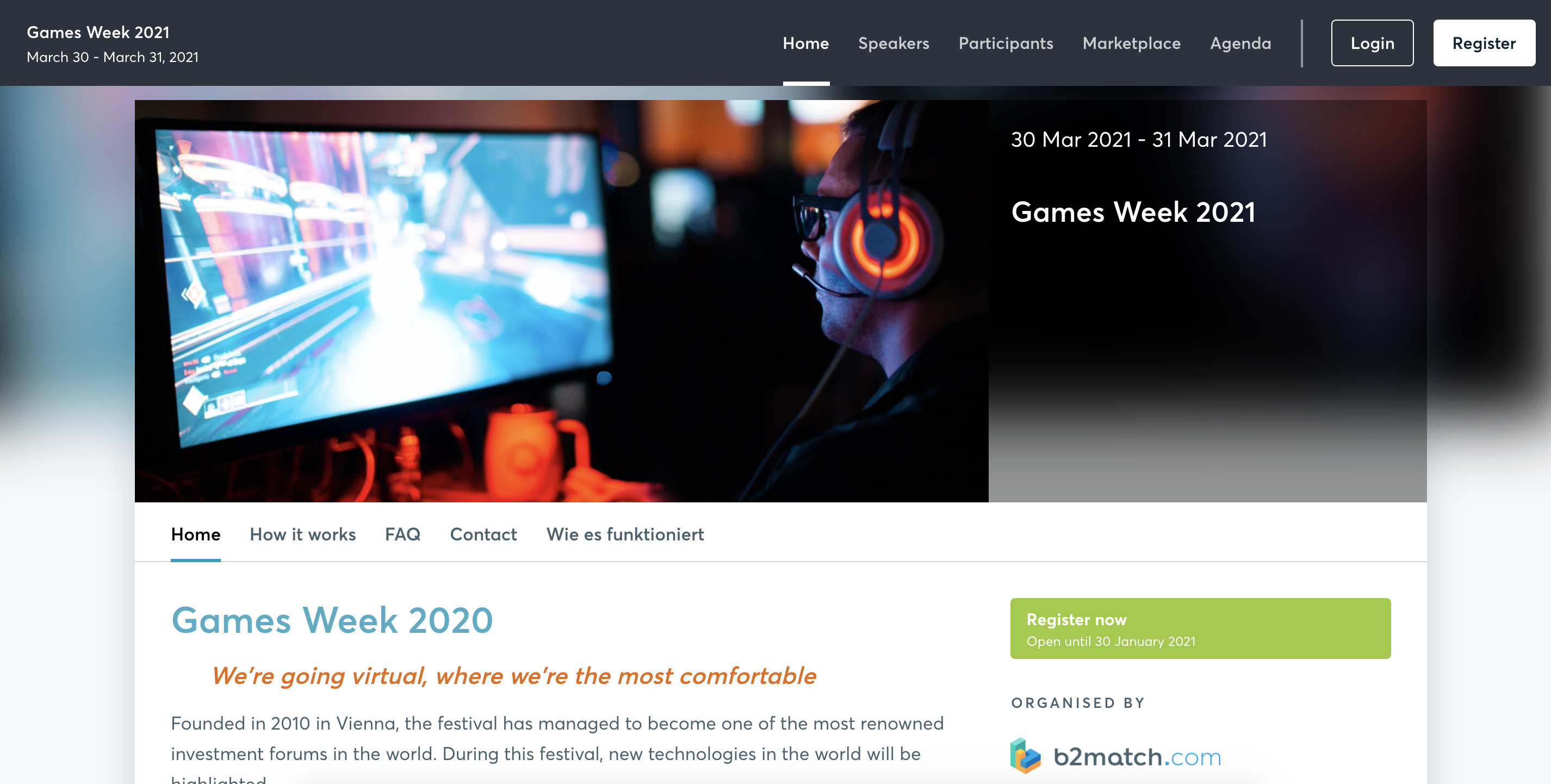 5. Engage attendees
Once the registration opens, promote your website and make sure you communicate with the participants. b2match provides you with the tools. Once the attendees start to register, encourage them to add marketplace entries to their profiles.

6. Encourage the matchmaking
Let the participants know when the booking opens and encourage them to use the b2match app.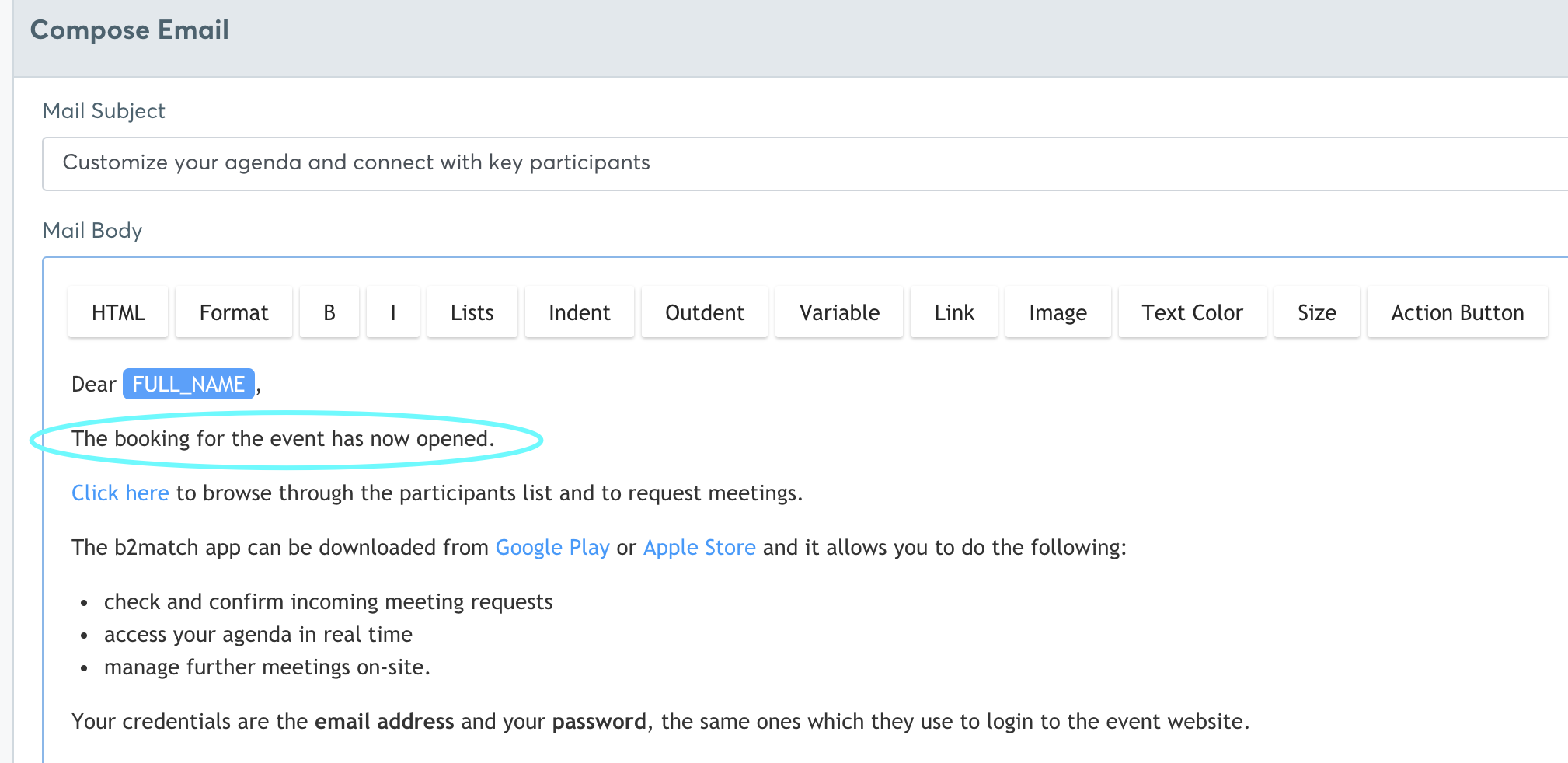 7. Master the on-site experience or keep a close eye on the virtual sessions
From signaling the end of a meeting slot with a bell or an app, creating table numbers and badges, mastering the on-site experience is a job for a skilled organizer. b2match can help with table schedules, badges, our app, our check-in feature or with printing your badges on-site.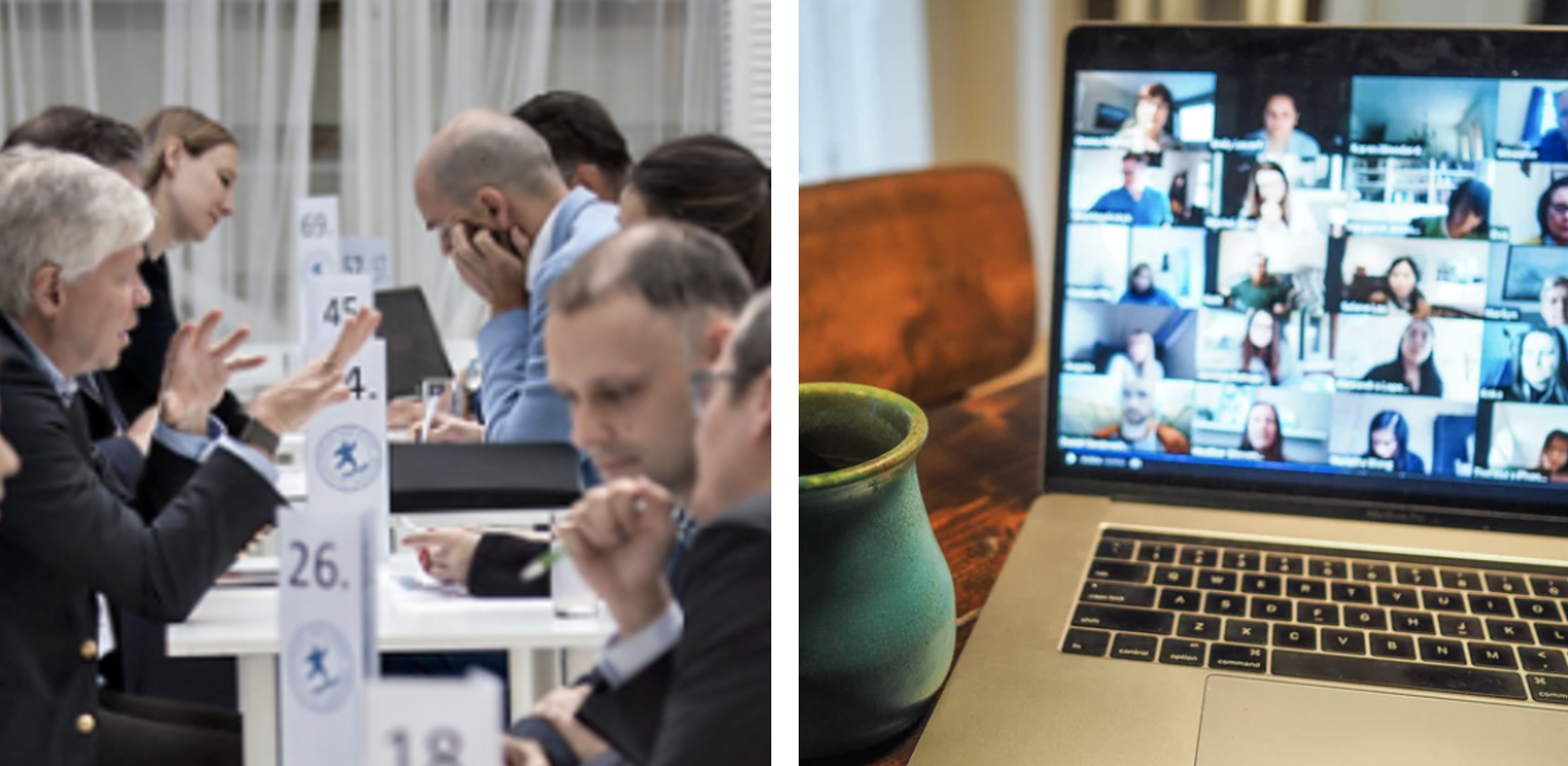 In the case of the virtual events, you can see who's online, who's attending the meetings and also, you can attend the meetings yourself, as organizer.


8. Measure event impact
b2match can help with valuable participant feedback on meetings, the event itself, participants data and statistics which you might find helpful.